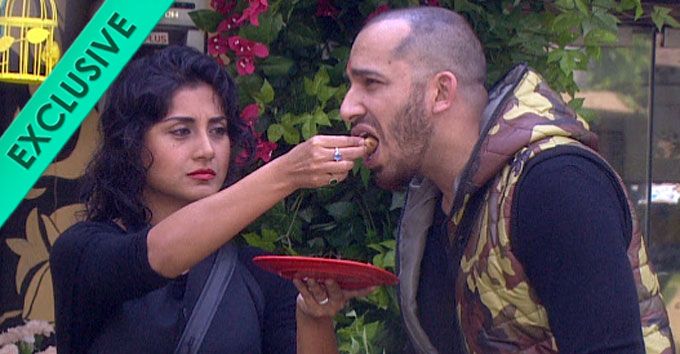 Remember when Ali Quli Mirza was slapped by Sonali Raut because he touched her inappropriately during Bigg Boss 8? Well, I see a deja vu possibility in Bigg Boss 9 soon.
So apparently, Ali has been completely smitten by Rimi Sen for a while now and now that he's got a chance to enter the house for the hotel task, all his creepy fantasies are coming true. He's got Rimi to be his "personal servant" for the task – to the extent that Rimi has fed him food too!
He's telling the other contestants that he's been following Rimi around in real life and has changed 4 gyms to work out in the same place as Rimi. Also, he's never gathered enough courage to speak to her because she intimidates him.
Err. So stalking her is going to help?
Is it just me or is this season of Bigg Boss particularly degrading?