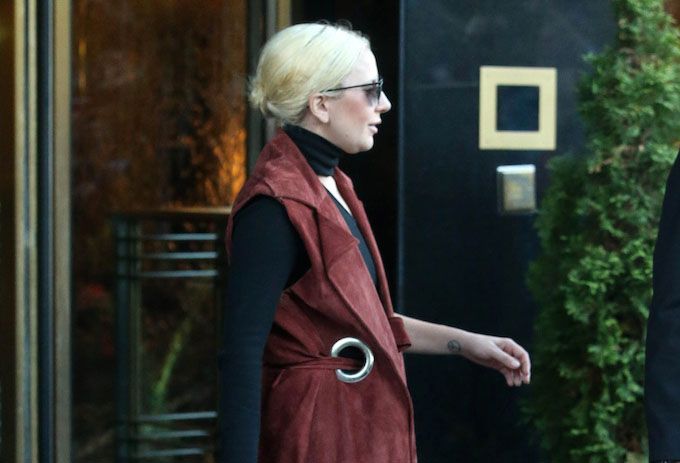 Who'd have thought I'd be telling you guys to get your style inspiration from Lady Gaga?! Nope, it's not a dream, and it's definitely not often that we come across this songstress in not one, but two outfits that have us going gaga. (Get it, get it?). While out and about in New York city, Taylor Kinney's lady-love surprised us and served up two power-dressing outfits we'd usually see on Amal Clooney. Check them out:
Look 1
Marsala might be the colour of the year, but it's Lady Gaga's colour too! In a suede suit with bell-bottom pants and a turtleneck, one sleeved top, she had us sold and in love with this funky style.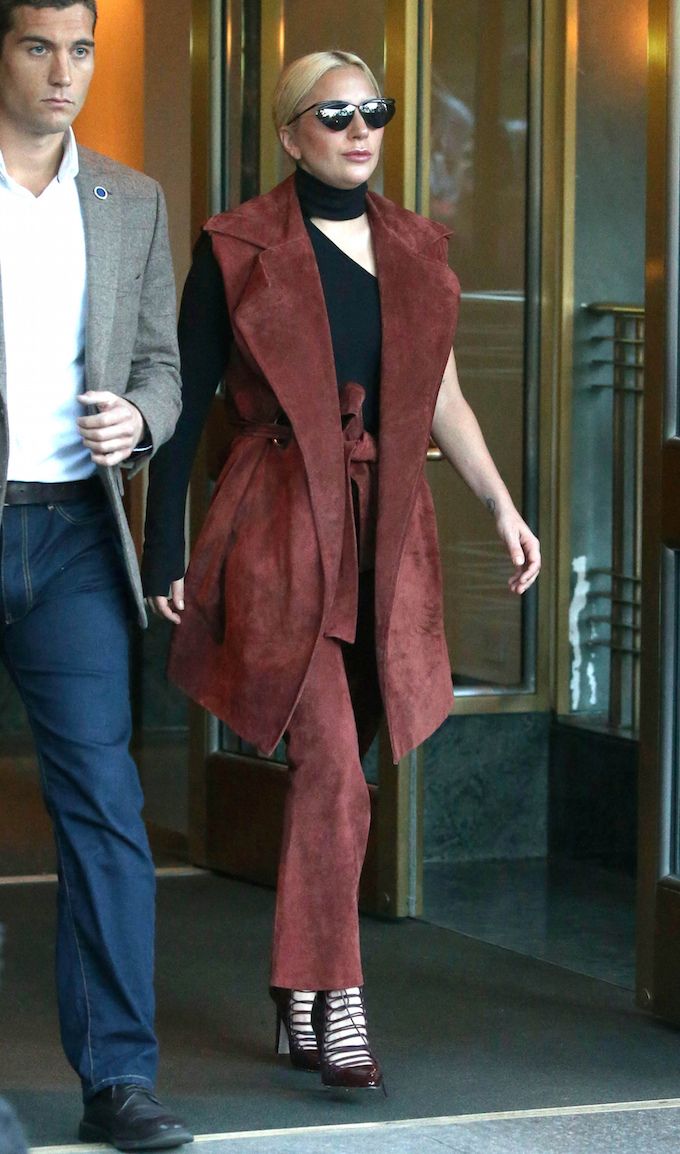 Look 2
Is that you Audrey Hepburn? Nah, it's just the Bad Romance singer looking like a million bucks! With a white turtleneck top, oversized sunglasses, black slacks and pointed heels, we're a little amazed at the singer's stylish look.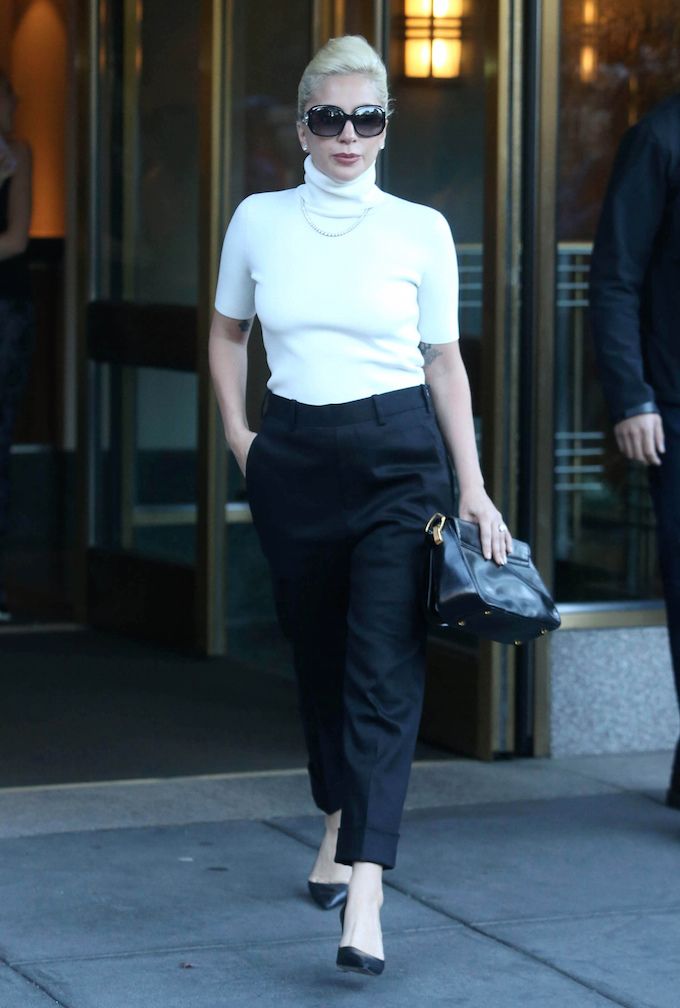 Looks like Lady Gaga's dreaming of the '70s. Either way, we're loving it! You?