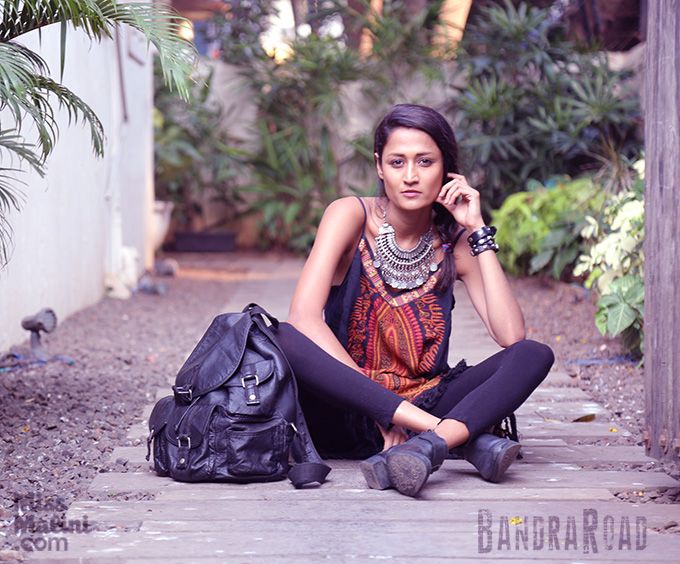 I call this girl, the Boho City Girl. She loves the beach and the mountains, sunlight on her face and sand between her toes. She's a free spirit. But city life doesn't escape her, she loves her job and her small apartment. She loves the best of both worlds, and her inner bohemian comes out in the way she styles her everyday outfits.
Bohemian outfits are popular because of the rich style statement attached to its culture. This is one of the reasons many top celebrities like Zoe Kravitz, Joy Bryant, Nicole Richie, Kate Moss and Vanessa Hudgens have been spotted in cool boho outfits many a times. If you want to get out of mainstream city dressing and change up your style a bit, then it's time to get your inspiration from the Boho City Girl.
Even if you just consider yourself a "boho lite" or just a slightly whimsical dresser, these looks will help you understand how you can mix a little bit of city and boho and transform your everyday outfits.
My partner in crime and ketchup to my fries, Marvin D'souza sourced all these amazing clothes from the streets of Bandra, Hill Road. I mixed and matched my everyday accessories and shoes with these boho-inspired dresses to give that Bohemian City Girl vibe.
Look 1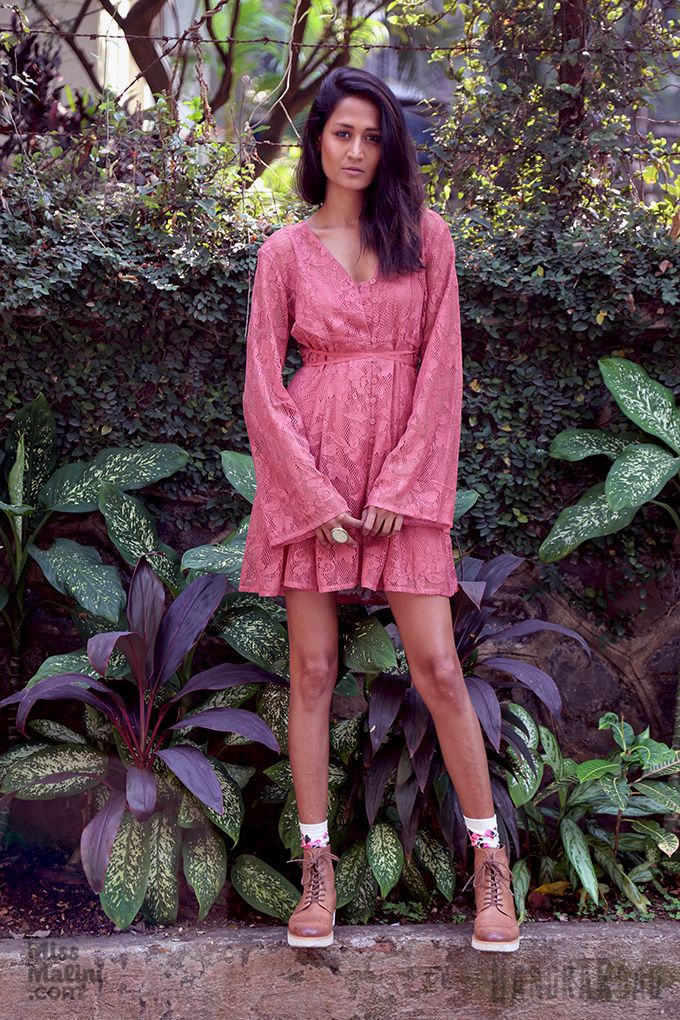 Bell sleeves are in this season and work great when putting together a boho look. I've paired this dress with brown ankle brogues from ASOS. I love wearing printed socks with ankle booties, you get to show them off and they add a fun element to your overall look. Accessorise with big finger rings and earrings.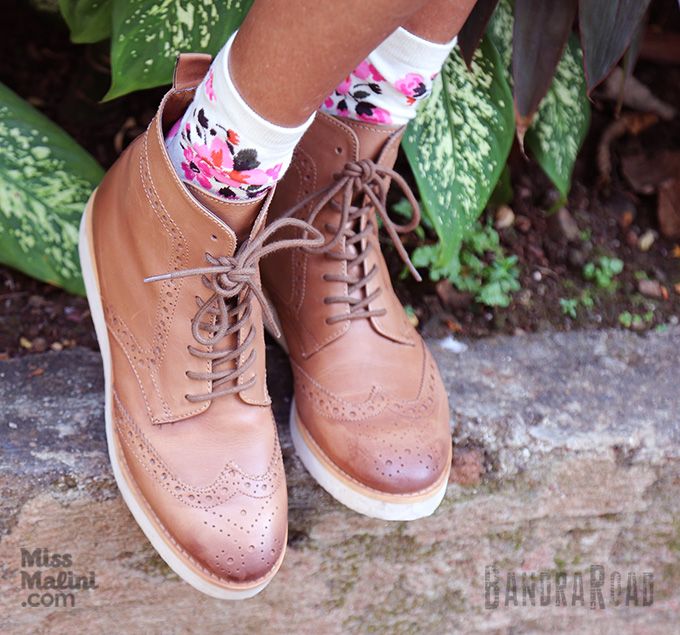 Look 2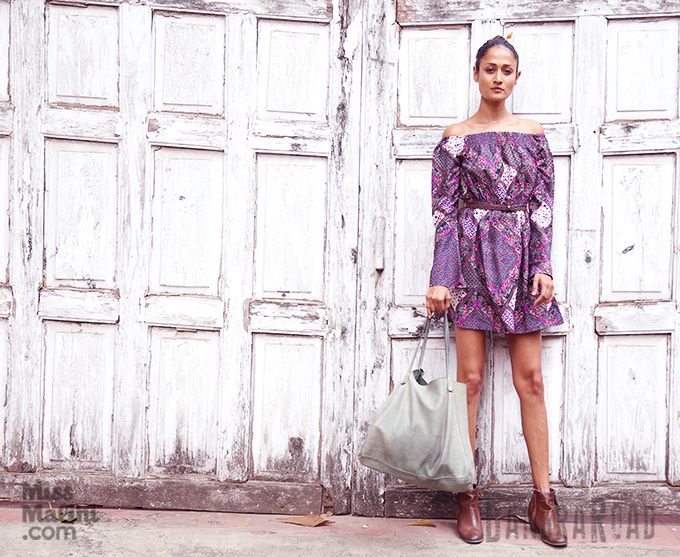 Off-shoulder dresses are great and readily available these days, whether on the street or at a store. These dresses are perfect as they add that free-spirited, boho vibe to your look. Have fun with  prints and textures. Off-shoulder tops with flared denims and platform shoes is another good option.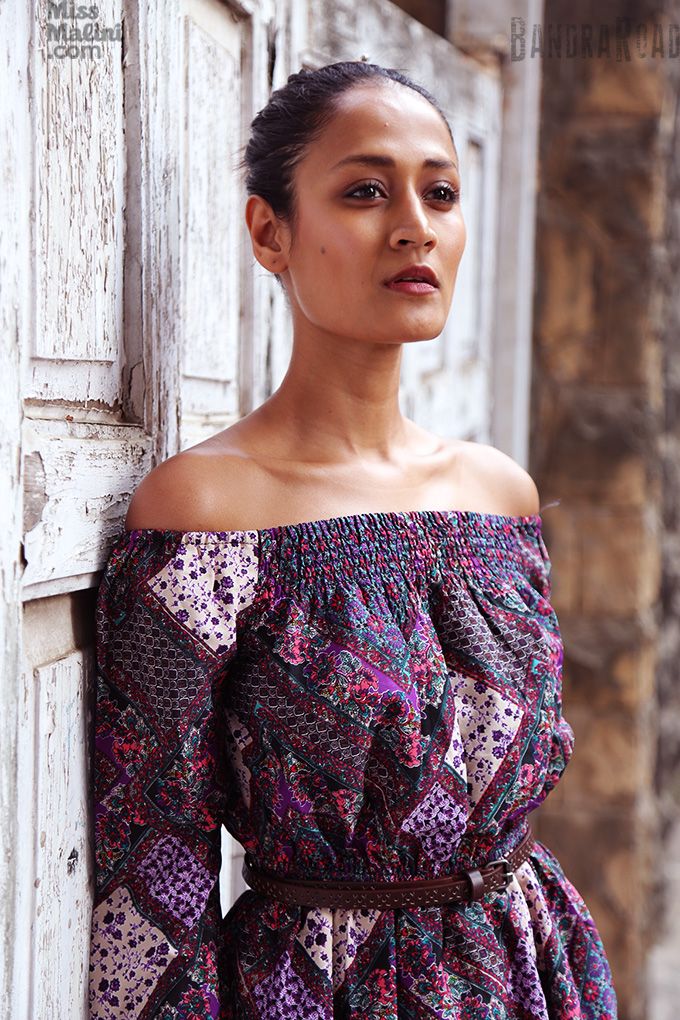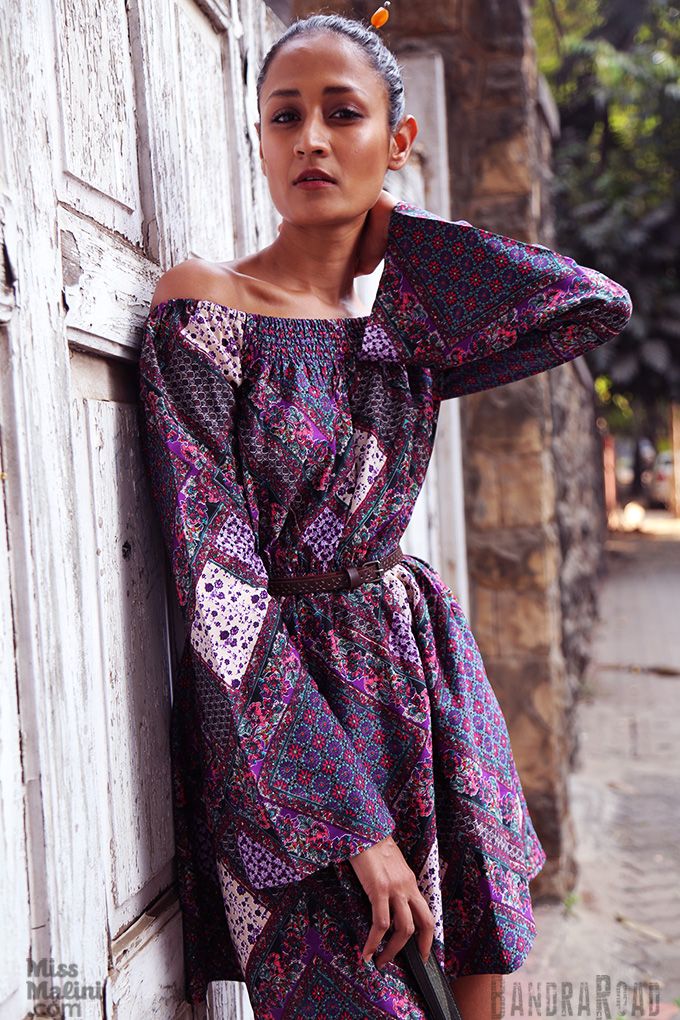 Look 3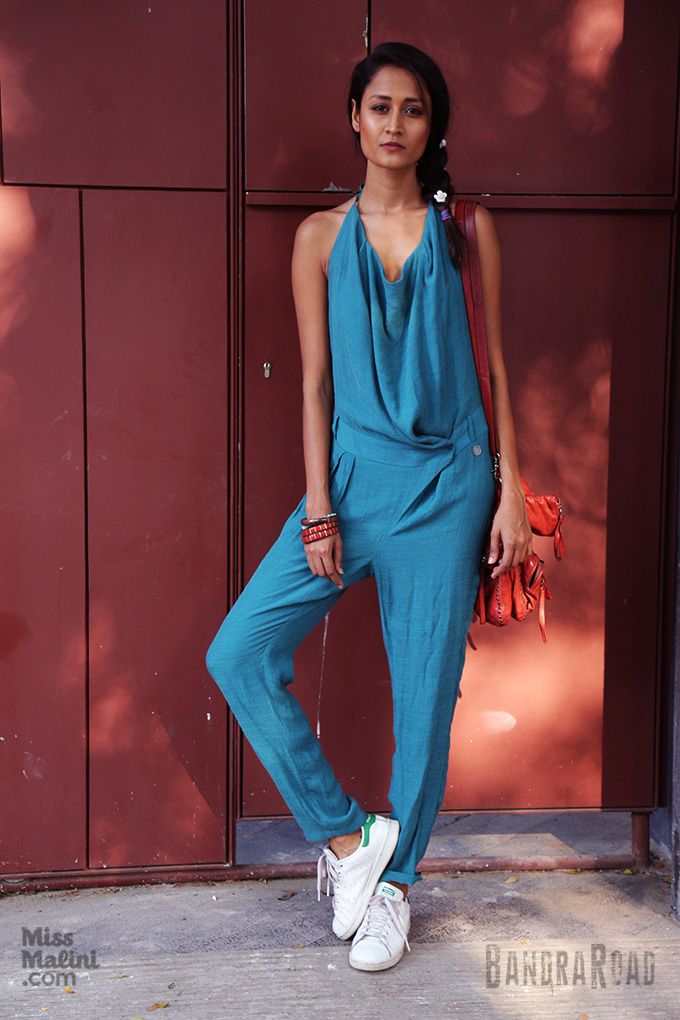 Vibrant colours and easy fits is what the boho girl opts for. Jumpsuits are easy going and look great on everyone. There are so many ways you can accessorise this look. Colour block with bags and shoes or wear big hoop earrings or statement wristbands and bangles. I've paired this cute one-piece with a mix of red and brown bangles, Adidas sneakers and a red leather shoulder bag.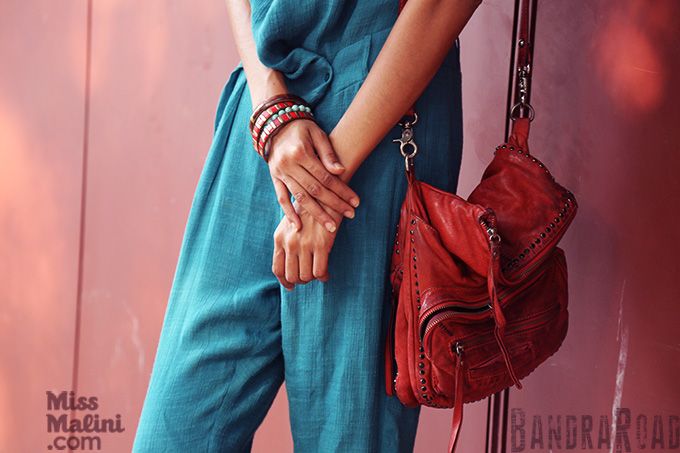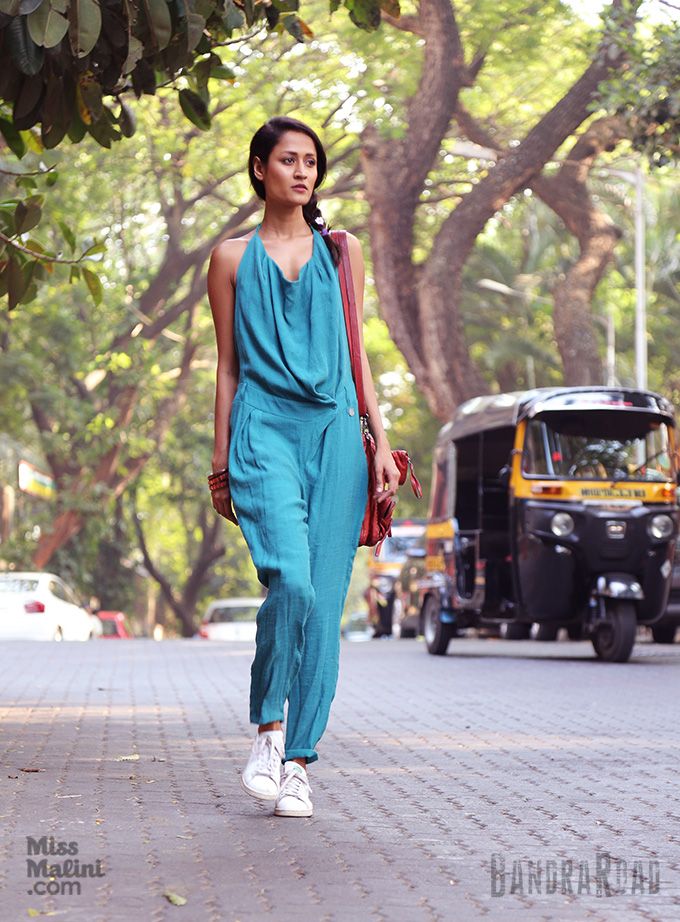 Look 4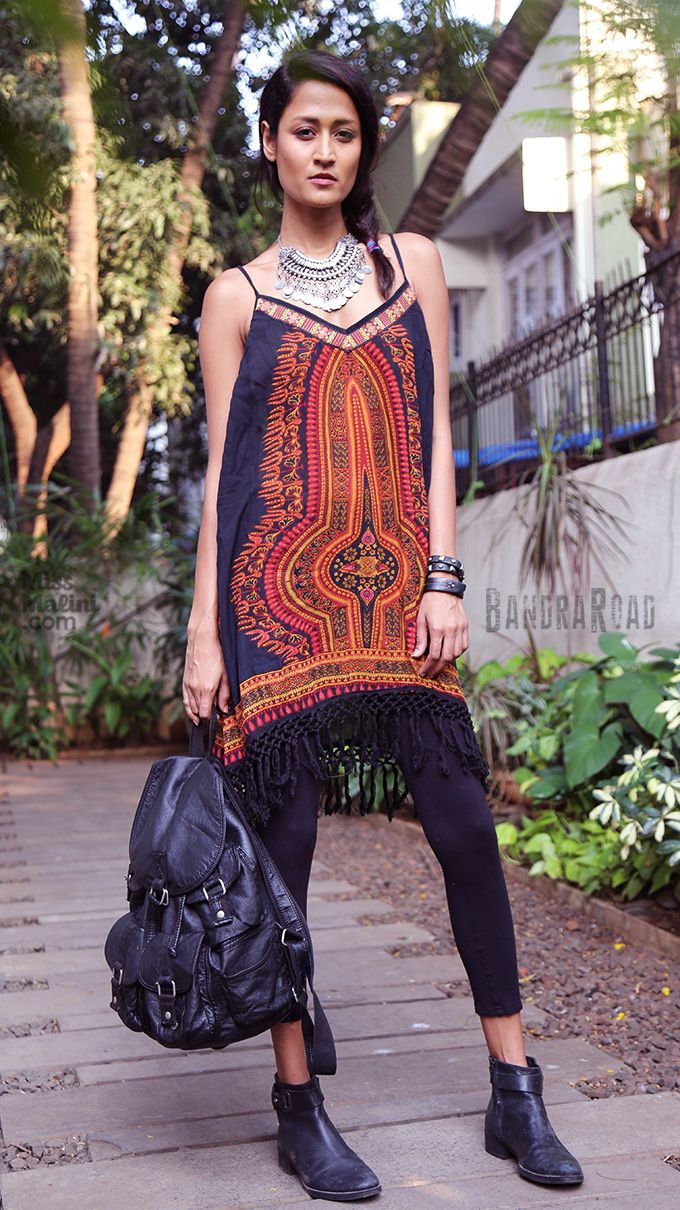 I love black and often wear all black outfits like it's a uniform, so I tried to work the same into a bohemian look. Black leggings with a printed tassel dress, black ankle booties and I completed the look with a black backpack. I accessorised with a heavy statement neck piece and some leather wristbands. The best part about this outfit is that you can take this look from day to night without changing a thing, but maybe a brighter lip colour would help.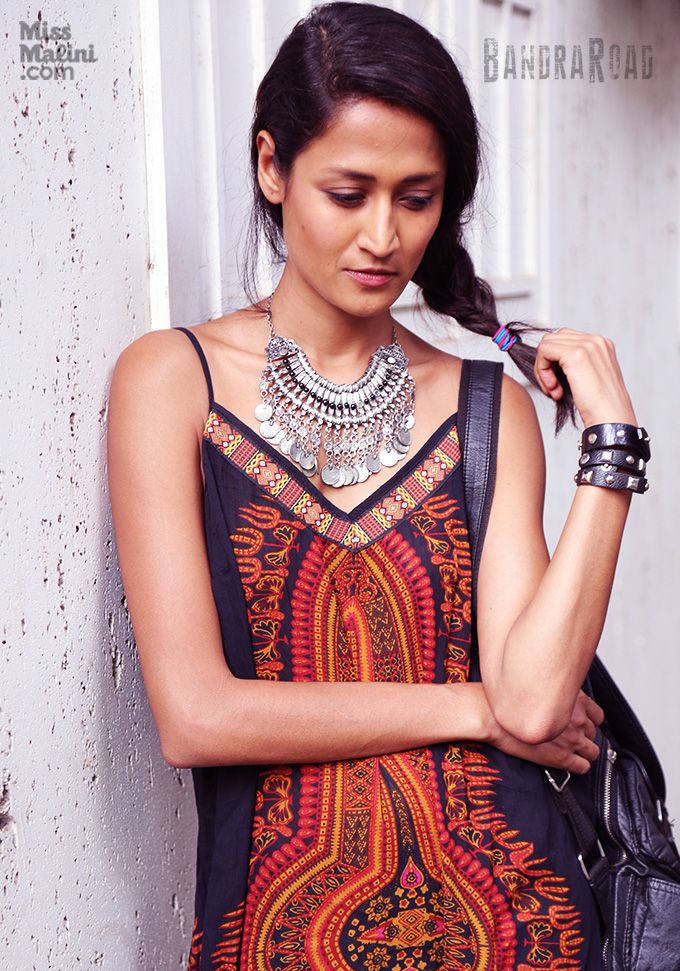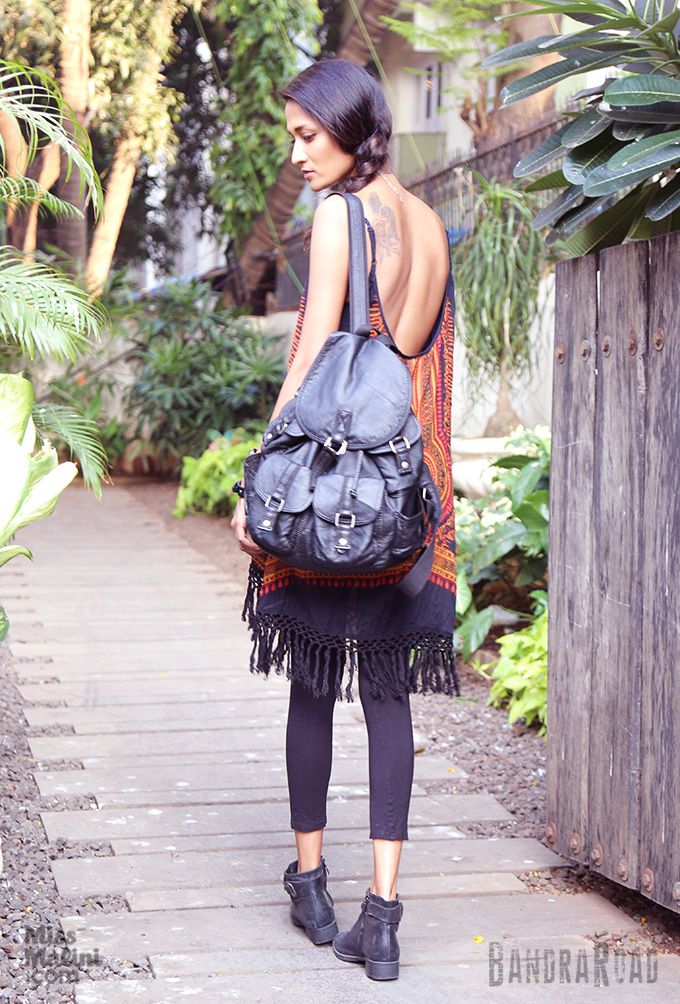 With the right mix, you can get the look without evoking any signs of a sloppy hippie vibe. To be a Boho City Girl, it's all about adding colours and playing with textures, layering  your outfits, mixing and matching your everyday staples with a tassel top or a fringed waistcoat. Don't be afraid to try new combinations and have fun with accessories.
The definition of a bohemian girl I found on the internet made me smile. It goes like this; A bohemian girl is somebody who leads an alternative lifestyle, they are not hippies because they can have an extremely wide range of different tastes in music, fashion, art, literature etc. and they are usually very creative people. They like wearing a mixture of weird clothes and mix different fashions together just for the heck of it. They are generally very laid back and relaxed. Above all, they are optimists.