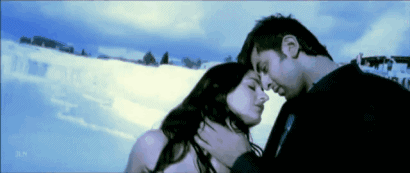 I love how chill Ranbir Kapoor and Katrina Kaif are as a couple. While neither of them shout-out their love for each other from the rooftops, neither of them deny their relationship. There are many interviews where Ranbir just mentions Katrina's name in the passing and in the upcoming episode of Look Who's Talking With Niranjan, Katrina calls Ranbir her 'all hours friend'.
The question actually was who she considers her 4 am friend, Katrina said that if she needs a mature head, it would be Karan Johar, an emotional friend, then Ayan Mukherji and a pretty intelligent friend at 4 am would be Kabir Khan.
Niranjan then asked 'where does Ranbir feature in all this?' to which she smiled and said that he's her all hours friend! Check out the video.