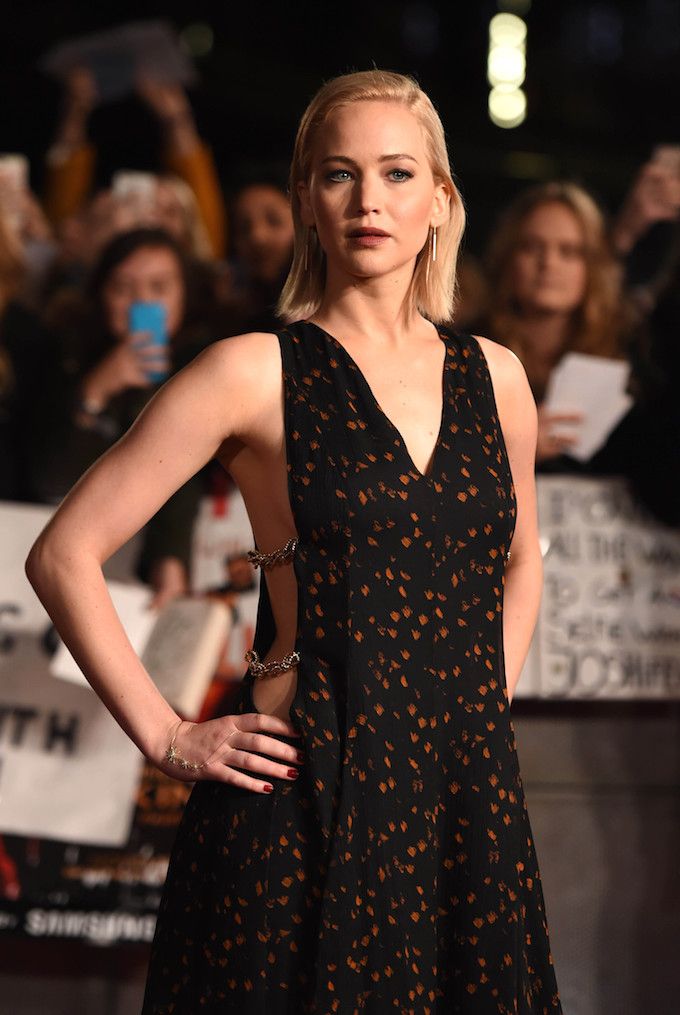 With her endearing personality, gorgeous looks and acting chops, Jennifer Lawrence is definitely on our list of women crushes! Recently, the actress has been stepping out at the premieres of The Hunger Games Mockingjay – Part 2, and we've never seen her look so good. Check out her pictures below.
1. At The Berlin Premiere
Can we have the number to Jennifer's makeup artist? Dressed to impress in a plunging purple gown, the actress looked unbelievably stunning. Her purple eye shadow and lightly flushed cheeks kept the look sultry and beautiful.
2. At The London Premiere
Although the world had their eyes on her peek-a-boo outfit, we couldn't get over Jennifer's makeup. Sporting a chic brownish-red lip, the actress kept things simple but sophisticated. Her sleek locks were the perfect finishing touch to the entire look.
3. At The Paris Premiere
Angelic beauty are the words that come to mind on seeing this look. With her whimsical knotted braids and wispy tendrils, the celebrity looked absolutely ethereal. Her kohl-rimmed eyes and delicate pink pout ensured that her features stayed soft but noticeable.
4. At The Madrid Premiere
Global domination is clearly Jennifer's aim. With her precisely flicked liner (popularly referred to as kitten eyes) and nude lips, the actress' glam squad had her channeling Brigitte Bardot. Sexy, strong and classy, this look was one of our favourites.
If only we looked so good while traipsing around the world! Comment and let us know which look you love the most.