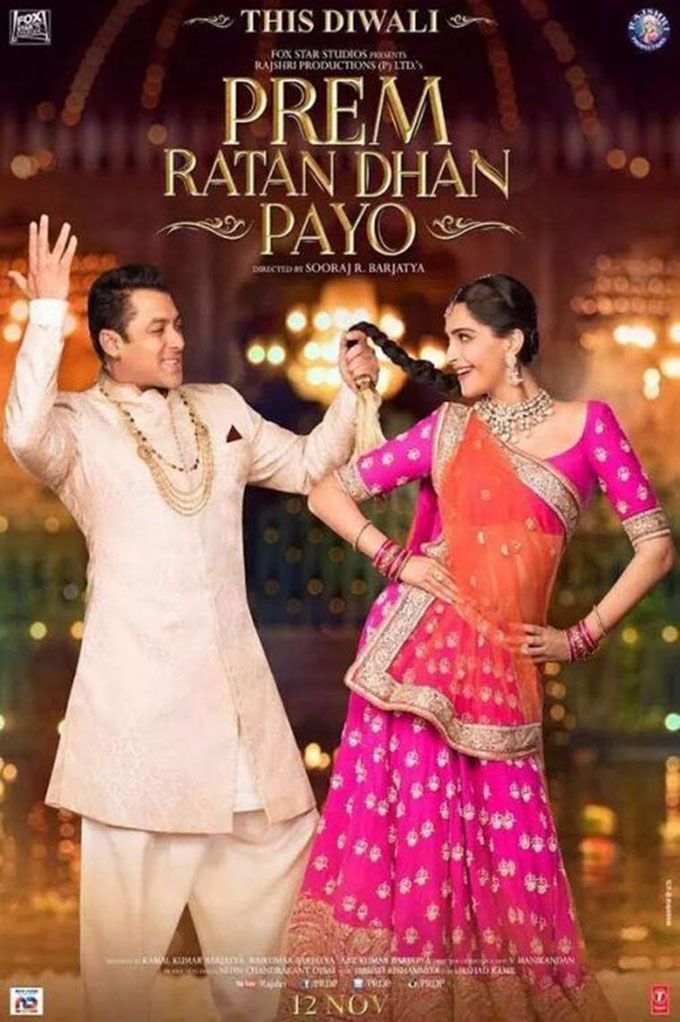 The thing with Prem Ratan Dhan Payo is that it is a Rajshri film and the film wants to take you into The Rajshri World from the go. You do know of The Rajshri World, right? It's filled with vegetarian food, only "villains" smoking, foreplay that involves feather touching the girl's back, challenging a girl to play football, a song every five minutes, strange dungeons that double as secret hospital rooms, the notion that family se bada kuch nahi, something called Sheesh Mahal, the phrase "quality time" being used as euphemism for sex, and of course, excessively large families. PRDP has all this and Salman Khan in a double role. What's not to like, am I right?
The film's Wikipedia page reads, "A charitable, happy-go-lucky man (Salman Khan) embarks on a mission to meet a generous princess (Sonam Kapoor) who helps people" – and I'm afraid, the movie is just that. Neil Nitin Mukesh and Armaan Kohli are the "evil" – one of them converts to the "good" by the end of it.
Swara Bhaskar and Aashika Bhatia play "step sisters" because nothing is worse than an estranged family in The Rajshri World. And, Deepak Dobriyal (aka Pappi ji from the Tanu Weds Manu franchise) seems to be filling in for Laxmikant Berde for most parts. Anupam Kher as the saalon se wafaadaar naukar is the only voice of reason in the film – after Salman as Prem Dilwale, of course.
Also, is it just me or the fact that Prem's last name is the same as Shah Rukh Khan's upcoming film super aww?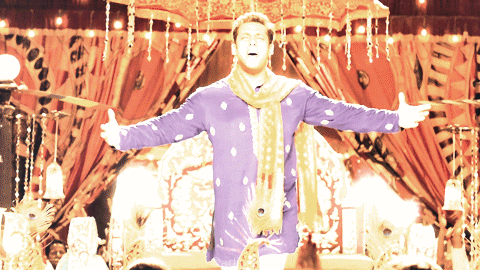 Sonam fits the bill as the quintessential Rajshri heroine and honestly, I didn't expect that at all. In fact, when she opens her mouth to deliver her first dialogue in an excessively slow pace (The Rajshri World, remember?), I caught myself rolling my eyes. However, I did get over that soon enough and it seemed to just fit right. Speaking of pace, the film is three whole hours long! So when the big reunion happened, I was like 'wait… so much is still left!'
Armaan may be in full Jaani Dushman mode every now and then (because once you go Ichhadhaari naag, you can't go back!), but he's a surprisingly good actor. Neil Nitin Mukesh had to drink a lot of alcohol in his scenes and if you've been made fun of because of your name all your life, I'm assuming you have enough practice to play that part.
But I will tell you this – a dhol version of Game Of Thrones' theme song has been used in a scene. Take as long as you need to process that information, and if Sooraj Barjatya ji has made that GOT reference on purpose post NNM's bizarre announcement, I want to touch his feet! Also, this doesn't seem to be a popular opinion – but I personally felt that the 'Salman meets Salman' scenes looked rather seamless.
My biggest problem with the film was that two extremely talented actors – Swara Bhaskar and Deepak Dobriyal – didn't have enough to do. That, and the frequency of songs. Except for the title track, obviously. I swear I was half-expecting the Dubsmash app to pop up on the screen somewhere as soon as the song started!
All in all, I really enjoyed the film. And it wasn't just because the following ad played on the screen right after the interval. I don't know if this ad is playing at all the theaters or not, so I'm doing my part to spread the word because it definitely added to my movie-viewing experience.
I know I know… it's 2015 and a moralistic melodramatic drama is so passe. But director Sooraj Barjatya doesn't care!
Often enough, PRDP seems like a grander rehash of one or all of his previous works – Vivah (remember, Jal? Lol!), Main Prem Ki Deewani Hoon (Sorry Sooraj ji… we are trying to forget this too), Hum Saath Saath Hain (favourite Sunday viewing), Hum Aapke Hai Koun (my absolute fave movie of all times!) and Maine Pyaar Kiya (#NoSorryNoThankYou). And if that fact annoys you, I'm sorry, it's entirely your fault. Sooraj ji hasn't changed over decades, you have.
If Chocolate Lime Juice didn't seem illegitimate to you back in the day, there's no reason for you to squirm now when you hear a song about Gujiya, Chakli, Barfi etc.
Spoiler Alert: Good trumps evil and everyone reunites.
Rating ***