Pat McGrath: she's a phenomenon when in the beauty industry, Kim Kardashian West felt that working with her was a dream come true, she's a celebrity favorite, and creative director of P&G beauty, which is home to some of our most-loved brands. So, when she comes out with a bold & gold product under her name – the fashion world got up and took notice.
It's the first product under her own name and was featured on the models at Prada's Spring 2016 show.
While she has just launched one product, a striking gold pigment that can be worn in numerous ways, we're waiting for the launch of her entire collection by the end of 2016. The Gold 001, according to Pat, is different from any other gold pigment as it has been worked on in labs for years and is brilliantly metallic. It really looks like pure gold pigment. Here's how it arrives in a pouch.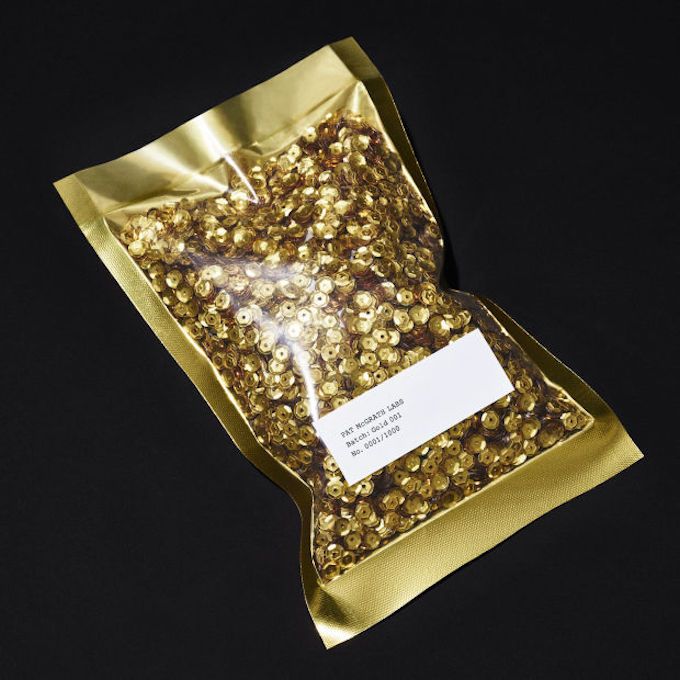 This is what's in the pouch: a spatula, mixing liquid, and pigment that isn't in loose form. Now, there are multiple ways you can use the product anywhere on your face.
It's really intense and can be used lightly or with a primer underneath and a bold amount of color. It can be made liquid, diluted or really strong and vibrant. It depends completely on you as to how you want to use it. That's the great thing about it: it makes makeup so much fun. After all, Pat has been known for creating some fantastical looks over the years!