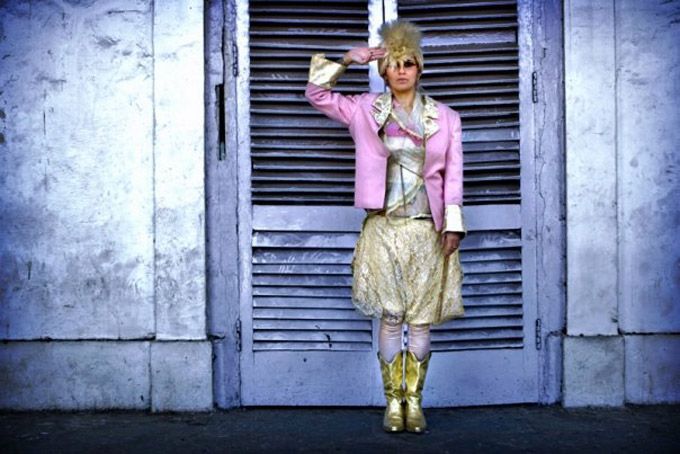 An interesting image is all you need to make your viewers hit the like button. My search for cool inspiration has introduced me to a bunch of bad-ass fashion photographers and you have to see their work… it's a lesson in photography! Be it for a magazine editorial, portraits, fashion commercials, or simply for the love of making a powerful image: these photogs see style and fashion in their own unique way. With these examples, BandraRoad gives you the dope on taking the perfect picture for Instagram.
Prarthna Singh
She has shot look-books for some of the top designers and critically-acclaimed fashion profiles in the country. What makes Prarthna Singh's work stand out is her artistic range in silence. There is always a sense of calmness in her frames. She does normcore, but Singh can go ape-sh*t with vibrance when she needs to.
Prarthna's take-away for #Igers:
Composition and lighting are key to making a good image, whether it's street style or high-end fashion. Natural light is easy to work with and can be absolutely beautiful, especially at the right time of the day (early mornings and late evenings work the best). So, set that alarm for 6 a.m. and go out there and get your magical shot!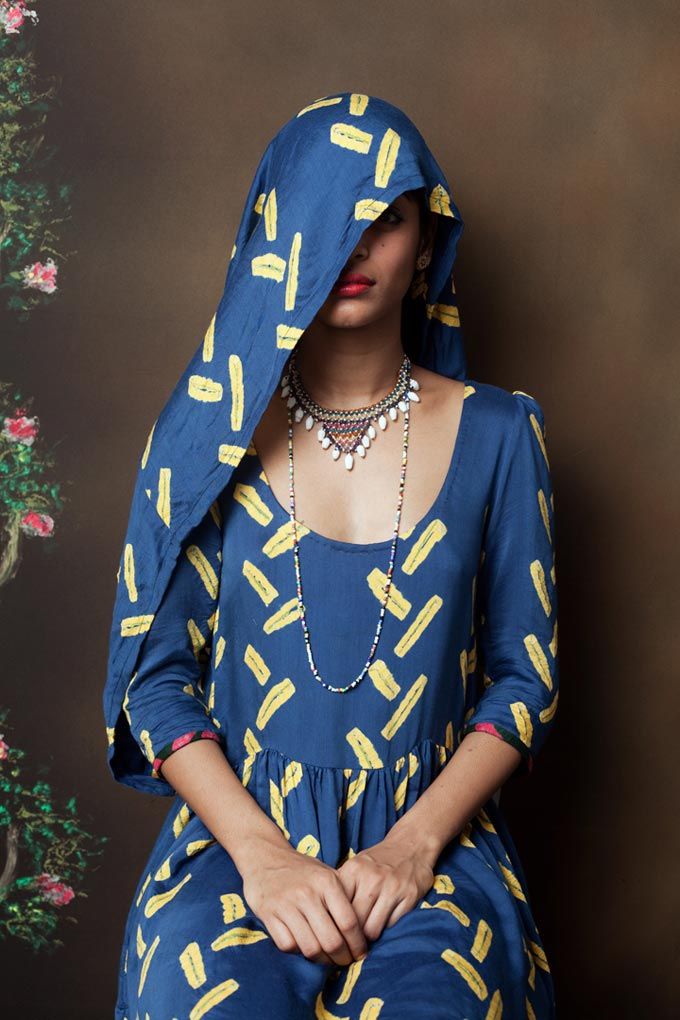 A riot of colour and eclecticism: Nor Black Nor White shot by Prarthna Singh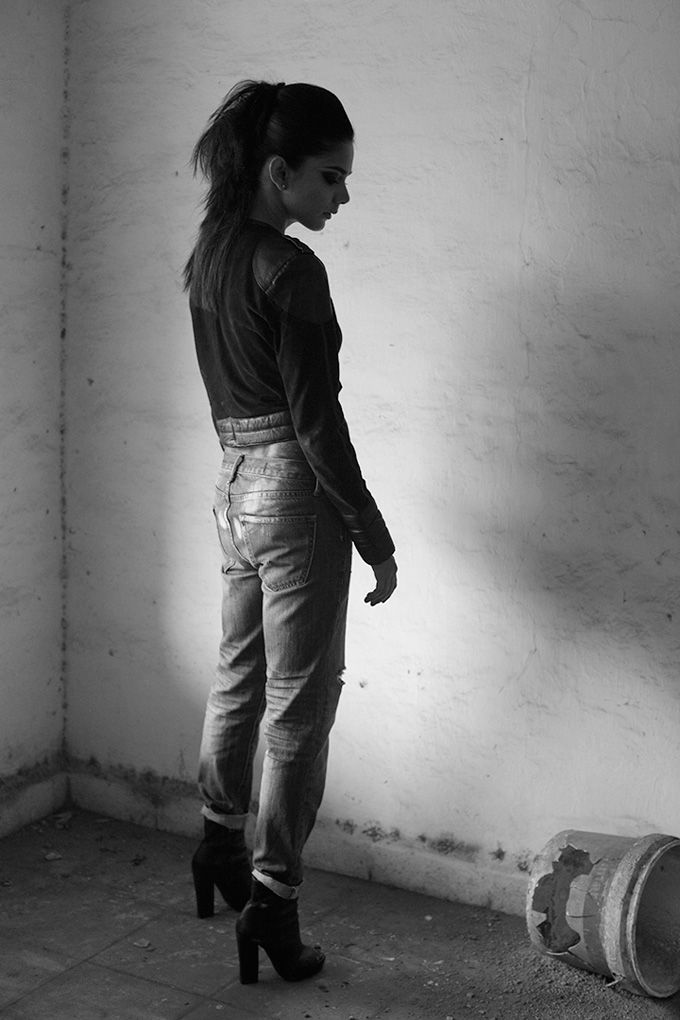 Shadows are an added dimension in black and white images. (Pic: Juhi Pande shot by Prarthna Singh)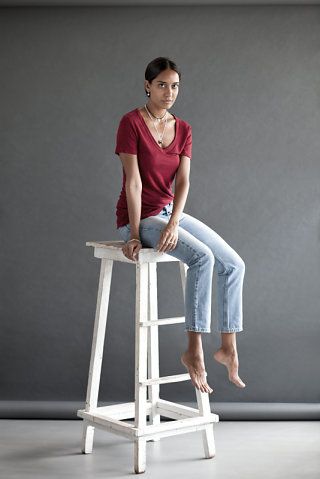 Add a dimension to a still image with props. (Pic: Prarthna Singh)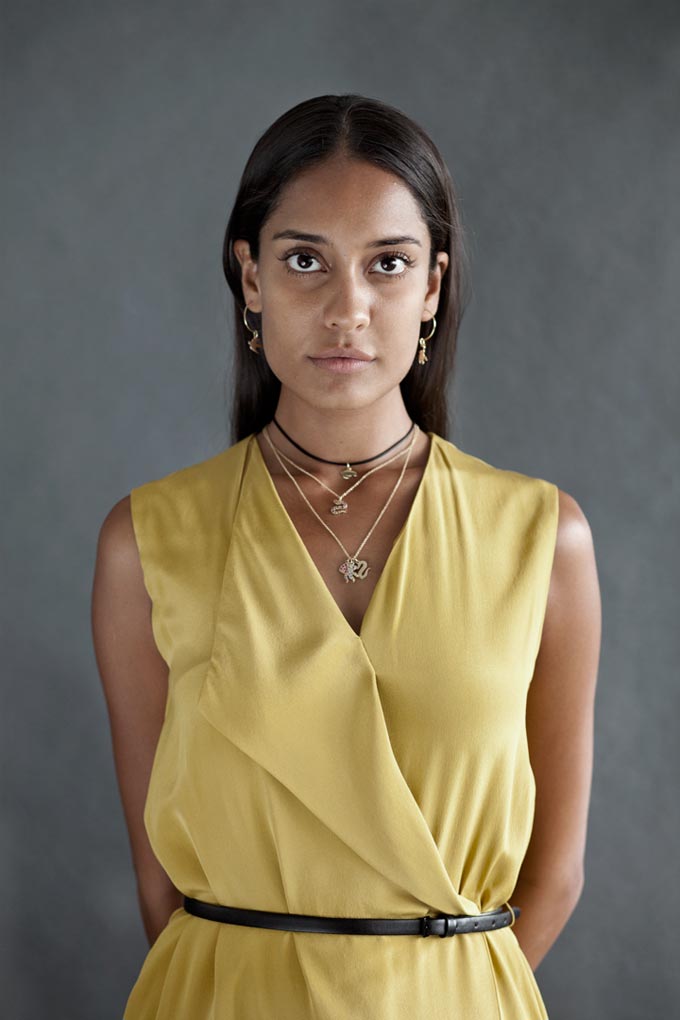 Simple minimal composition by Prarthna Singh where Lisa Haydon is the only focus.
Our Tip: Like Prarthna, if you too love the minimal vibe on your Instagram feed, use solid colours to add a statement to your frame. It's all it takes to make a picture pop in a minimal setting.
Shahid Datawala
If you catch him in a club with electronic music, he'll be raging right in front of the speakers, wearing an interesting shirt and probably a cool hat or something that makes a fun statement. But when this artist shoots, he brings the eccentricity to his images. He has a sense of humour that comes along with it too.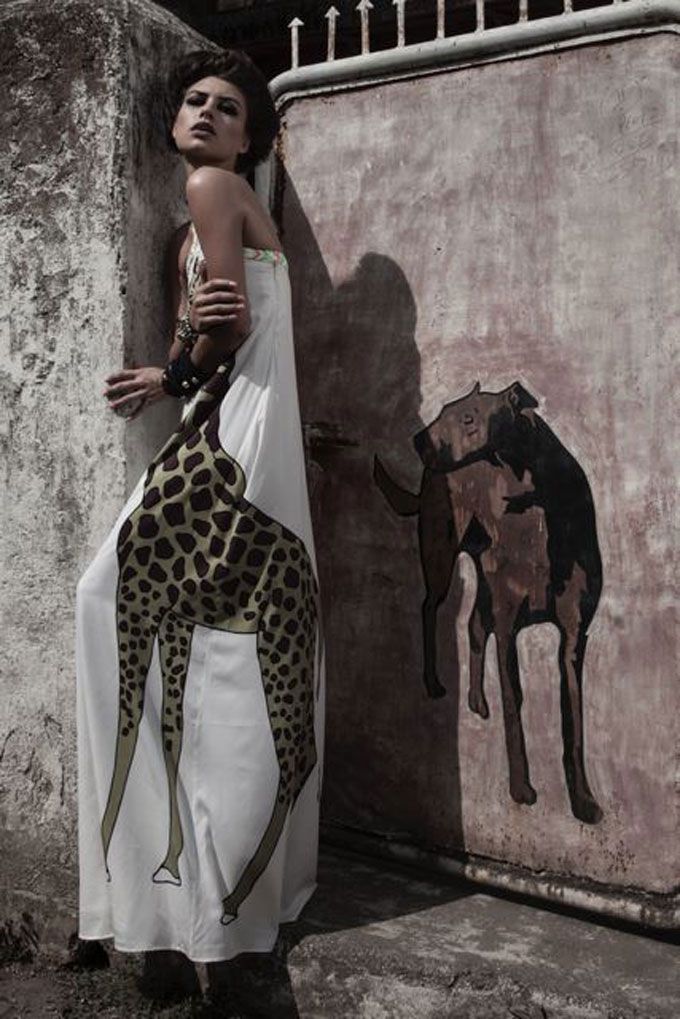 Dog graffiti meets giraffe print on the dress. Shot by Shahid Datawala
Kalki Koechlin is being followed by the little man in the frame. Shot by Shahid Datawala
Petals on the dress complimented by the real petals floating in the frame. Shot by Shahid Datawala
Our very own Surelee Joseph shot by Shahid Datawala
Our Tip: Use your subject and setting to complement each other. Find ways for them to interact with each other, like these images.
Manoj Jadhav
What happens when you take a crazy-talented man with an equally ferocious love for clothes, and throw in the gritty Mumbai scene? This is what Manoj Jadhav's work is all about. The man loves his grit & grime and uses it to create fantastic imagery.
Want to know the story behind the images below? Here's what Manoj had to say,
I just went around Mumbai on one sunny Sunday and shot randomly in various interesting backdrops of Mumbai. Whatever I came across while driving around (that day). No pre-planning or production. I just wanted to experience how beautiful Mumbai can be on any random day.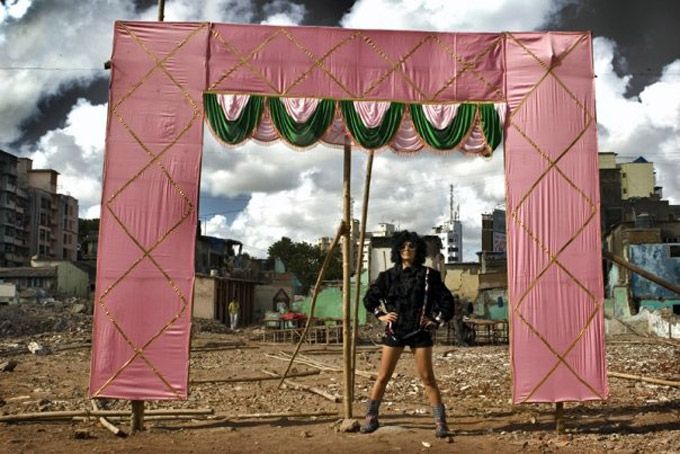 Sapna Bhavnani shot by Manoj Jadhav. Costume Design by Karishma Acharya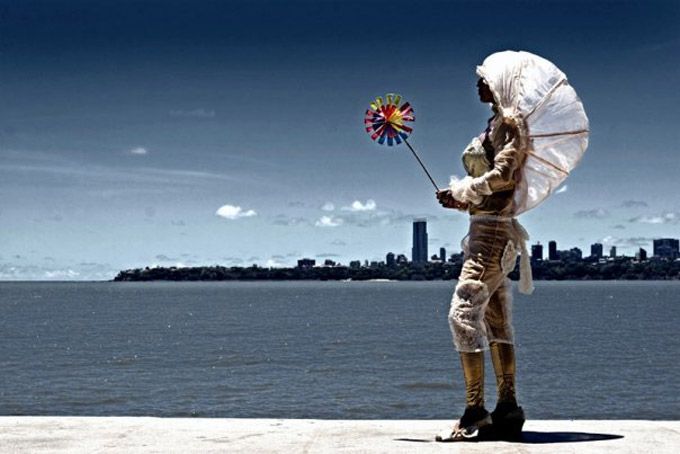 #ShrimpLife: Sapna Bhavnani shot by Manoj Jadhav. Costume Design by Karishma Acharya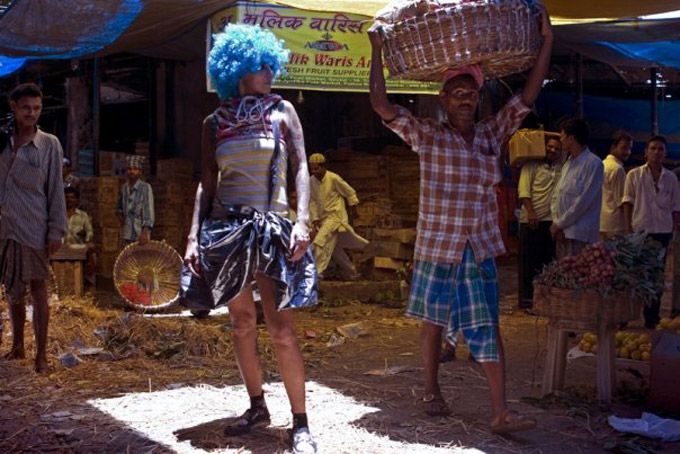 2 Shades of blue: Sapna Bhavnani shot by Manoj Jadhav. Costume Design by Karishma Acharya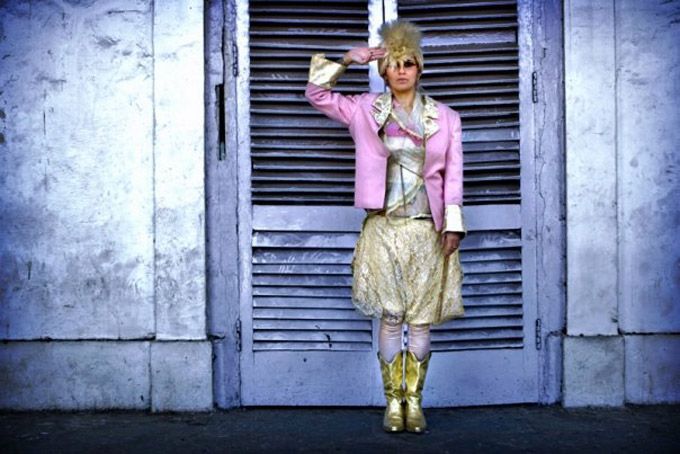 Space punk in a village: Sapna Bhavnani shot by Manoj Jadhav. Costume Design by Karishma Acharya
Manoj's take away for #Igers:
Be observant at all times. Everything around you can inspire you and it should. There is no greater truth in reality than your own vision. Find subjects that interest you. Share a moment. Have a dialogue. Most importantly, connect.
Our Tip: Manoj speaks of connecting with your subject and surrounding, but that doesn't mean the subject and the surrounding must do the same. Sometimes, disconnection makes an image interesting. Follow your vision and have fun. If you have a weird sense of humour, let it show in the imagery.
Aneev Rao
I met Aneev Rao for a project he was working on and instantly fell in love with his work. A few years later, I see his name in every fashion magazine in the country with an equally stellar image attached to it. Basically, Rao loves to have a good time. His images have a lightness about them and there's always a fun pop in them.
Aneev's take away For #Igers:
Pay as much attention to what's in the background as you would to your subject.
Our Tip: Figure your mood. What are you trying to say through the image? If you're clear about your mood, the image will come alive naturally.  The image may have a mood to it. Moods jump at you the moment you see them.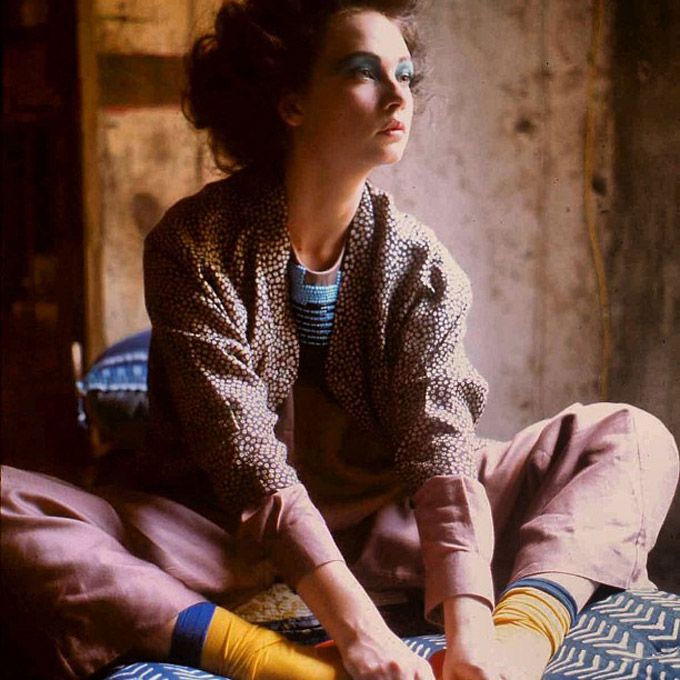 A quaint pop moment in Verve. Shot by Aneev Rao
Let your subject be real. Work with that. Archana Kumar shot by Aneev Rao
You don't need a face, details to the talking. Shot by Aneev Rao for Grazia.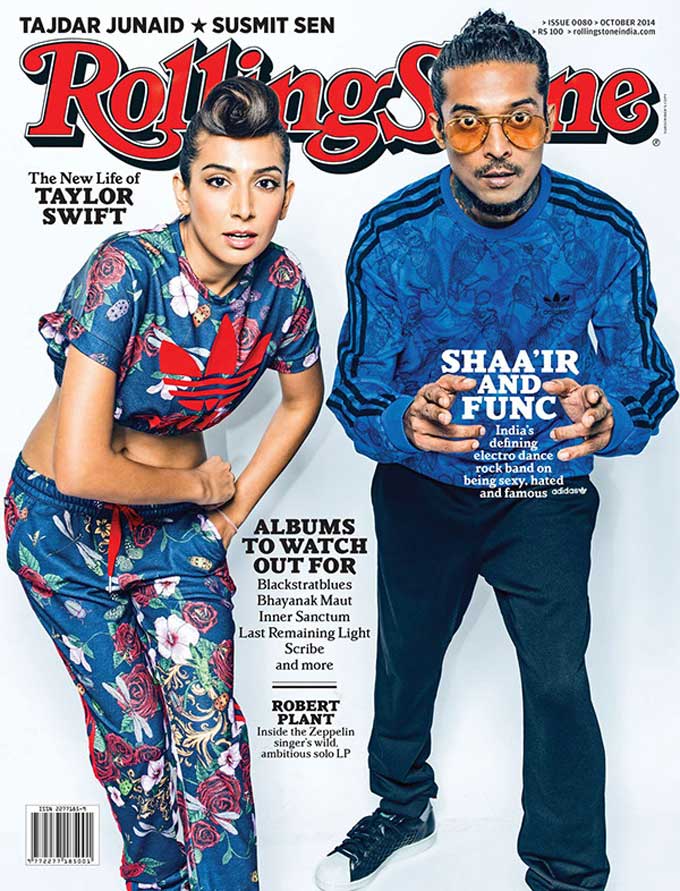 When shooting coupless and duos, let them interact or don't. Whatever comes naturally is what works. Shaa'ir & Func for Rolling Stones. Shot by Aneev Rao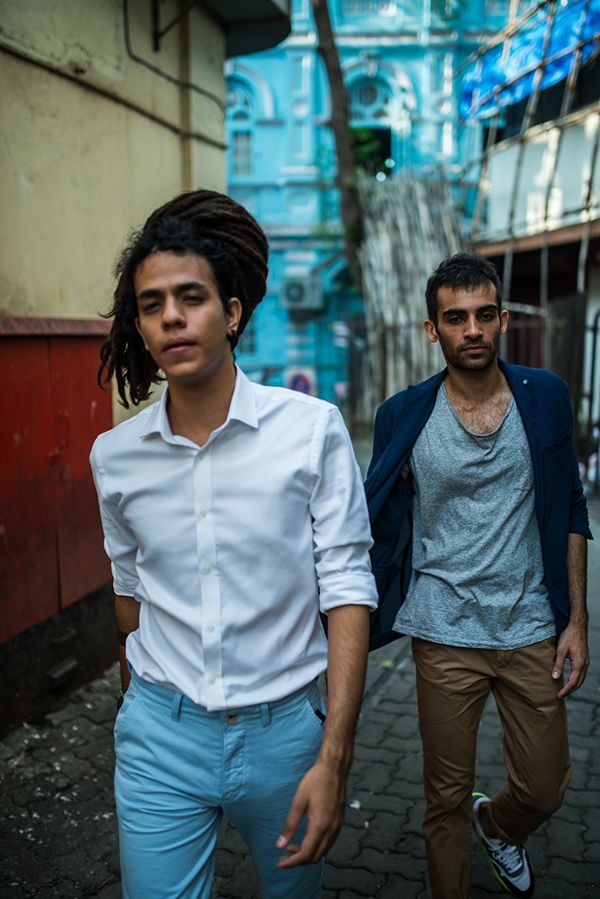 Reality bytes. Use your friend, in the way you really see them. For Homegrown. Shot by Aneev Rao
Mehtab Mann
If you're at a fashion week, you're bound to catch the hauntingly beautiful eyes of Mehtab Mann, hunting down her subject for her next frame. Mann's a trooper. Her take on pictures seems simple:
Make it work. Anything. Anywhere.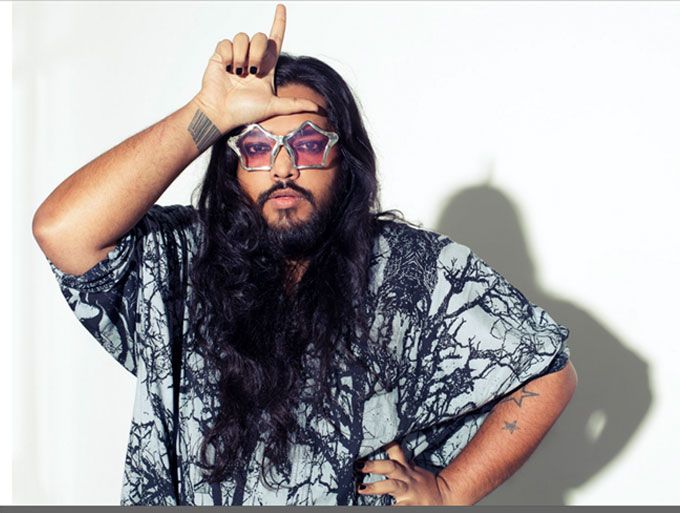 Let them be animated. Kallol Datta shot by Mehtab Mann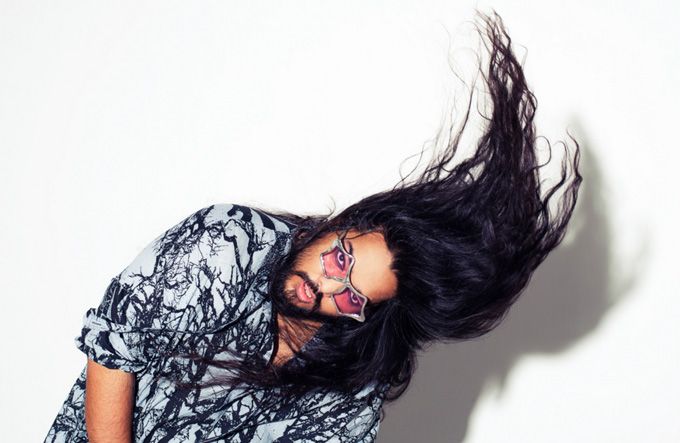 Let them be aggressive. Kallol Datta shot by Mehtab Mann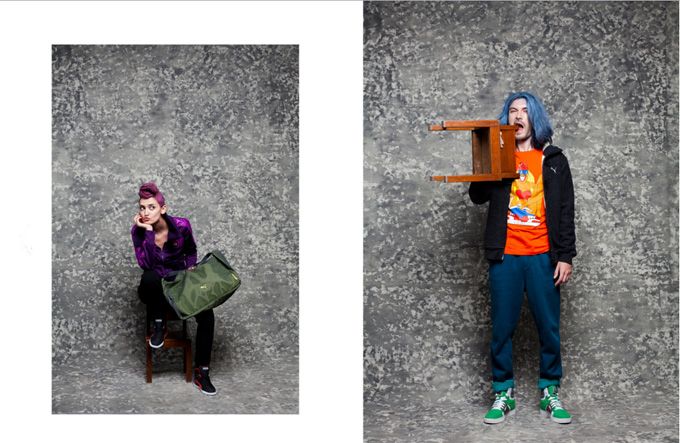 Weird is good. Puma shot by Mehtab Mann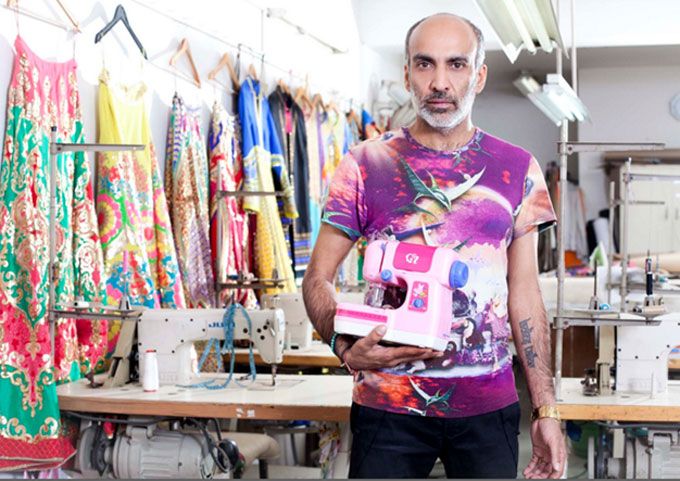 Shoot them in their own environment. Manish Arora shot by Mehtab Mann
Our Tip: Don't be aggressive. Some of the best photographers get it right because they don't intimidate their subject. Let them stand still or move. Train yourself to be flexible to capture the shots, even if you're just putting it up on social media.
Bikramjit Bose
Meet Bikramjit Bose: he isn't a fan of pose-y images. That's the first thing I noticed when Surelee and I made pictures with him a few years ago. Bikram shoots fashion and people but in their own sanctuary, of sorts. Photographing people/events in black & white is his jam.
Bikramjit's take away for #Igers:
Zoom in a bit while using a camera phone. The default camera lens setting is a wide angle lens, so shooting people with that isn't very flattering.
Our tip: Sometimes the less animated or 'dull' moments make the best pictures in black and white. Why? Monochrome is romantic and it will always be so.
A pensive Nimrat Kaur shot by Bikramjit Bose
A grungy Nikhil D shot by Bikramjit Bose
In over-sized clothing. Shot by Bikramjit Bose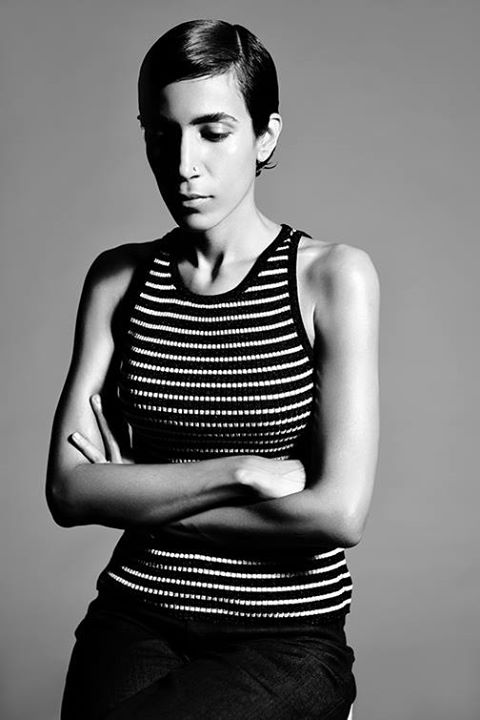 An androgynous Gitanjali Dang shot by Bikramjit Bose
Now that we got some of the best in the biz to help you become the best Instagrammer, go out, experience life and take pictures!
Remember to share them with us on @BandraRoad on Facebook, Twitter and Instagram. Be sure to comment below. I'm sure, these talented photographers would love the shout-out.
See you soon!