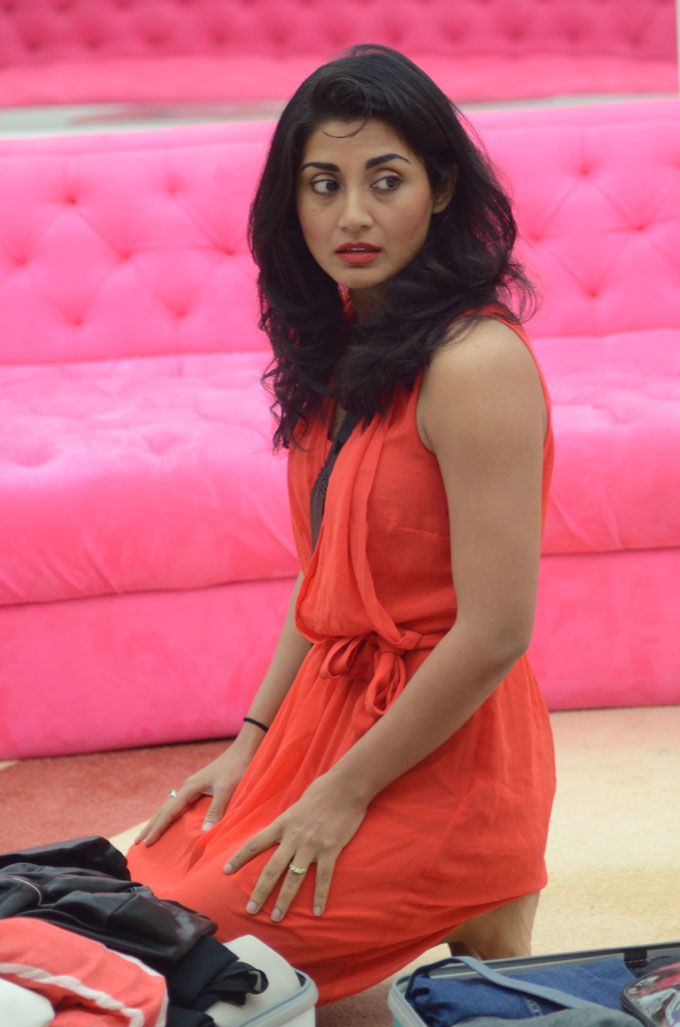 Okay, I'd suggest you sit down for this.
Bigg Boss 9 started out with Rimi Sen being my absolutely favourite contestant. Her one-liners and her decision to not participate was extremely endearing for some reason. However, this lack of motivation is starting to get slightly annoying now. It seems unfair that there are people who're doing everything they can to sustain on the show, while Rimi couldn't care two hoots about it. And now that I've heard how much she's getting paid to be on the show – the world is just not making sense.
According to a report in Mid-day, Rimi was paid 2 crores as signing amount for the show. The Bigg Boss contract states that all inmates are given a signing amount and a weekly fee for each week they survive on the show. The final price money for the show is 50 lakhs so if these reports are true, Rimi has already earned way more than what she will if she happens to win the show.
I don't understand!!!
Rimi has cribbed about being on the show from Day 1. I remember Rishabh Sinha coming in to the house and telling her that she can return all the money and tell Bigg Boss that she's leaving. It is a two-way contract, after all! To that Rimi had replied saying "Ek mahine ke torture ke baad main paise toh wapas nahi karungi!"
Well, this is why!