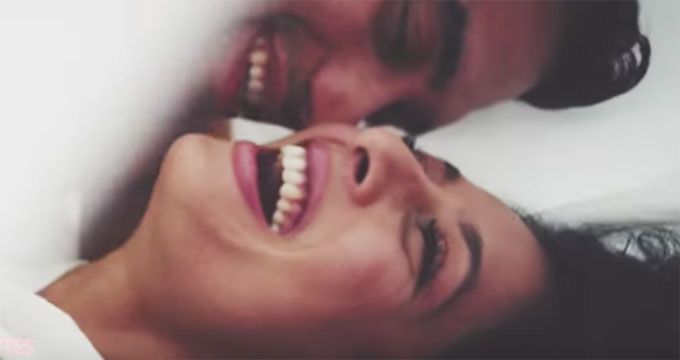 At the Team MissMalini HQ, we're always looking out for that next song that we'll have on loop – and, more often than not, those songs tend to be of the romantic variety. There's just something about that kind of music that gets under your skin and has you humming all day long. And most recently, we've been listening to Yunhi Besabab, which is actually not a film song, but is instead the original title track of Sony LIV's LoveBytes, which we have anyway been keeping up with all these weeks. Take a look at the video below:
This is the first time that a track of this kind has been launched for a web show, so it's a pretty big deal. But considering LoveBytes has really taken off, and people have become invested in Abhi and Ananya's story, it's not surprising that they've decided to take this move. 🙂 It's a lovely song sung by Arnab Datta and Sarodee Borah and, of course, features the lead actors of the show – Kushal Punjabi and Sukhmani Sadana.
What do you think of Yunhi Besabab?
This post is in partnership with Sony LIV.