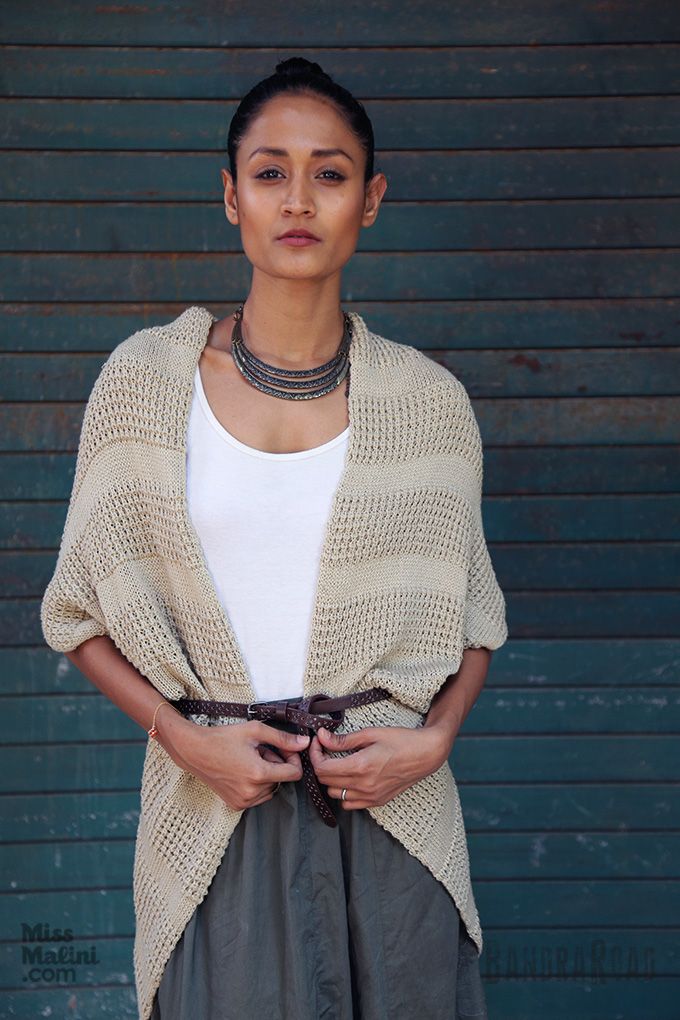 As Mumbai residents, we take a lot of heat for our tendency to wear winter clothes in months where the temperature drops below 30 degrees celsius. "It's not even cold!" argues the rest of the world. Well, if it's not winter let's call it fall. Give us that at least!
Fall in Mumbai still seems kind of funny. Considering the fact that it's sunny most of the year, except of course when it rains. I spent a couple of years in Delhi and I loved transitioning my wardrobe when the weather got cold. While the rest of the country (up north) is cozied up in turtlenecks and overcoats, Mumbaikars can cruise through the year in crop-tops and ripped up denims – give or take a few light layers.Fall or winter (whatever you want to call it) in Mumbai is definitely cooler than summer, and it does get a bit chilly in the evenings. Even if you live in a sunny place, you can still play around with layers and textures, whether for fashion or comfort. Take a look…

Layer With Your Sweatshirt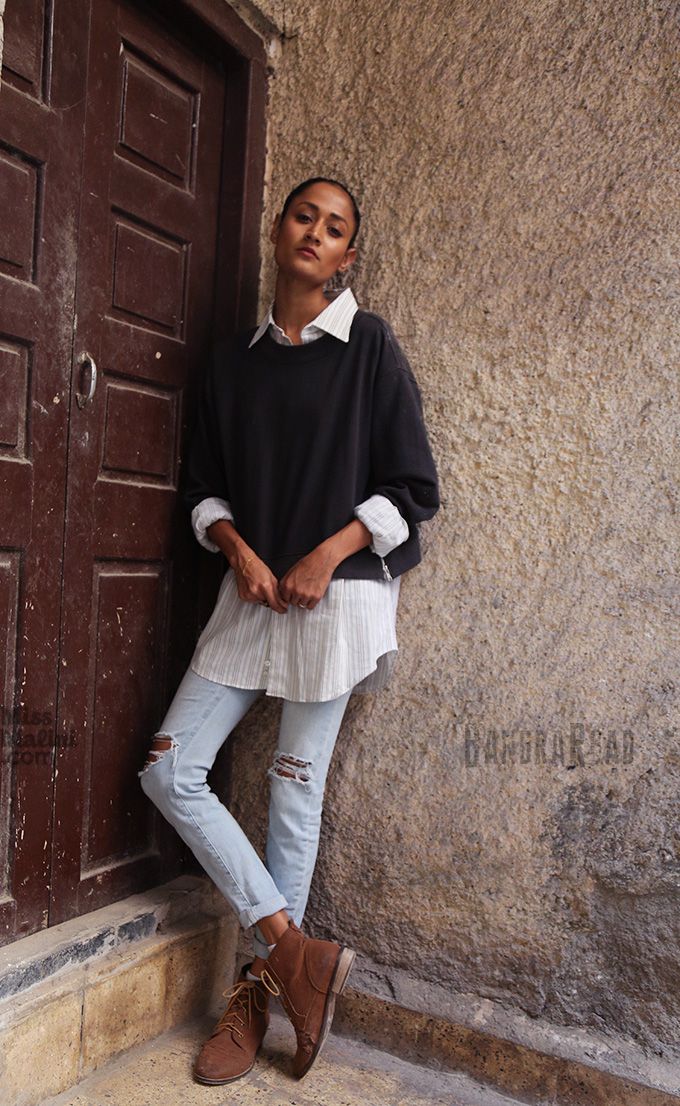 Sweatshirts are easy and perfect for a cool, breezy evening. I personally love layering, whether it's mixing and matching colours or playing around with different lengths. The end result is very modern, really clean, and most importantly, very easy to pull off.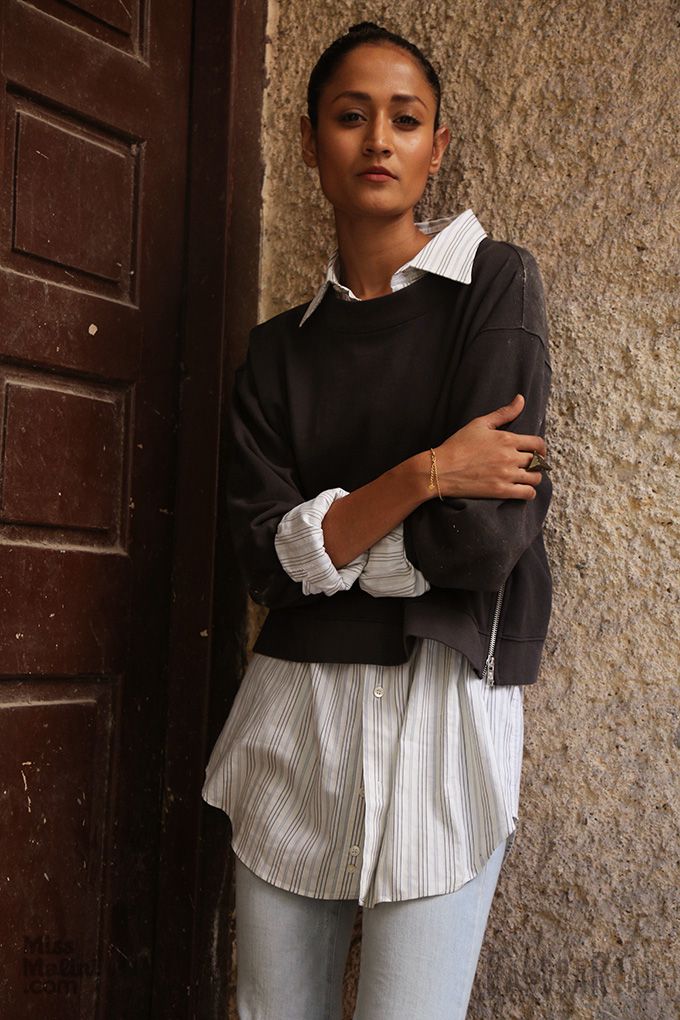 This look is all about achieving three distinct blocks of colours or textures with your layers. Your cropped sweatshirt is the first block that you wear on top of a longer layer. The shirt under your sweatshirt is the second block. Your jeans or trousers are the longest, and that's your third and final block. It's pretty easy to pull off and also the perfect work outfit.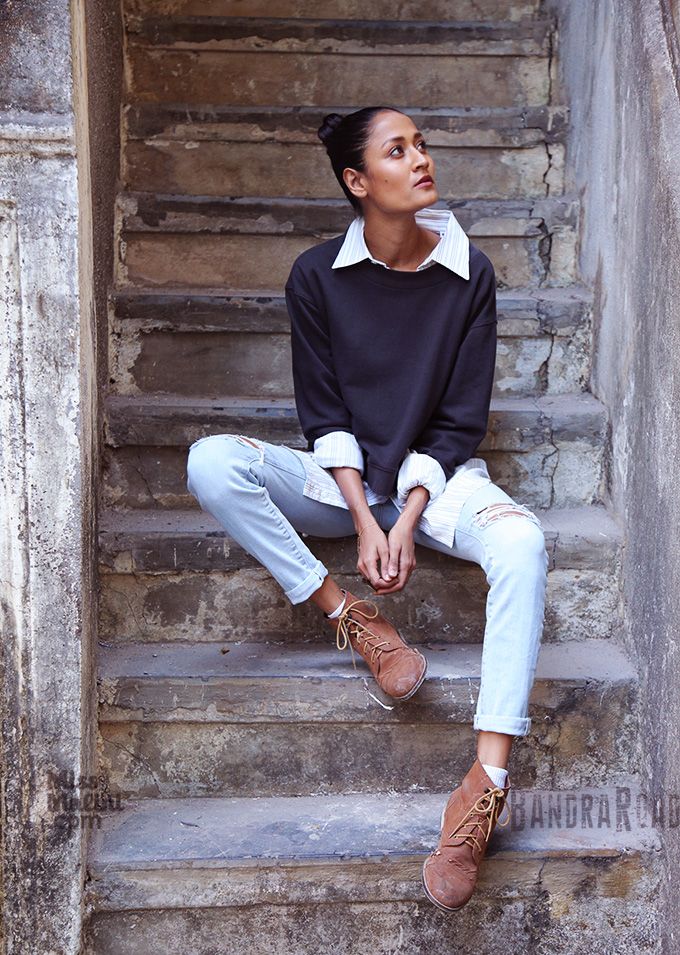 Layer With Your Knit Shawl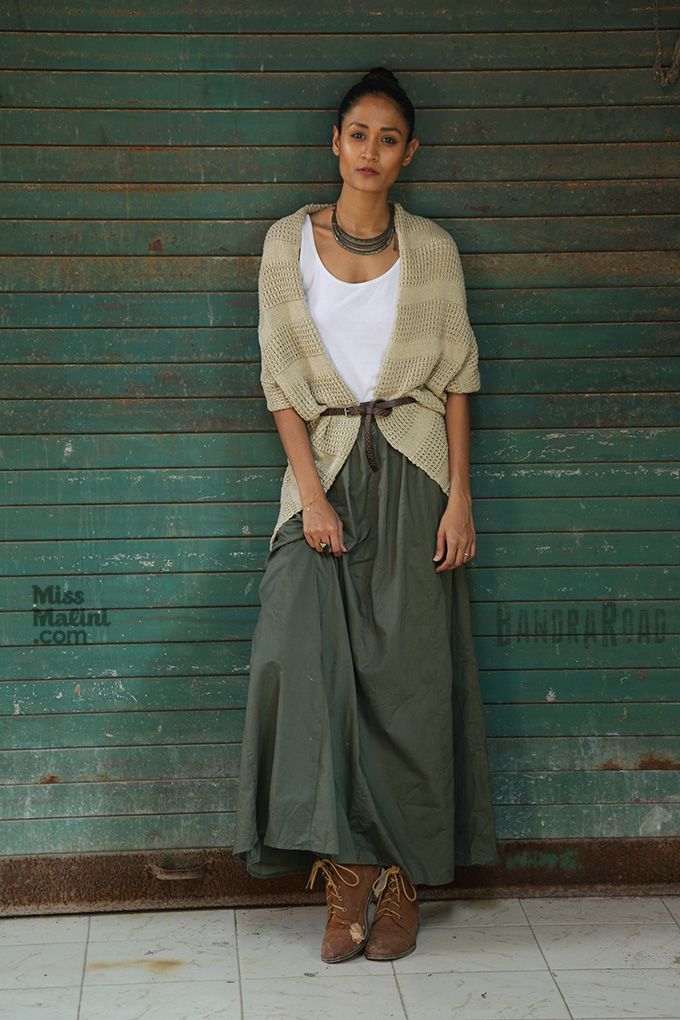 I'm a bohemian soul and I'm sure there are a lot of you that love wearing skirts or dresses instead of denims. On skirts, the easiest and lightest layer would be a knitted shawl.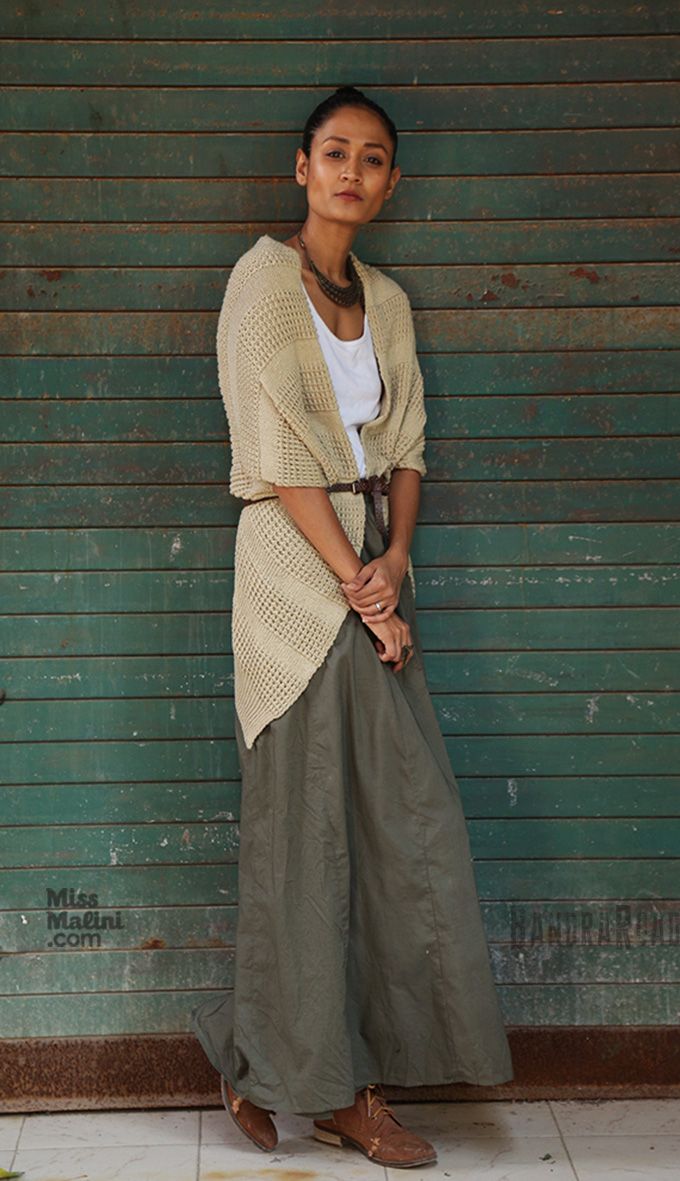 I'm wearing one from Forever 21. I didn't want the silhouette to look baggy, but the shawl does add some bulk. The easiest way to fix that is to belt it. This accentuates your waist and adds that 'something extra' to your outfit. You can find a tutorial for this here.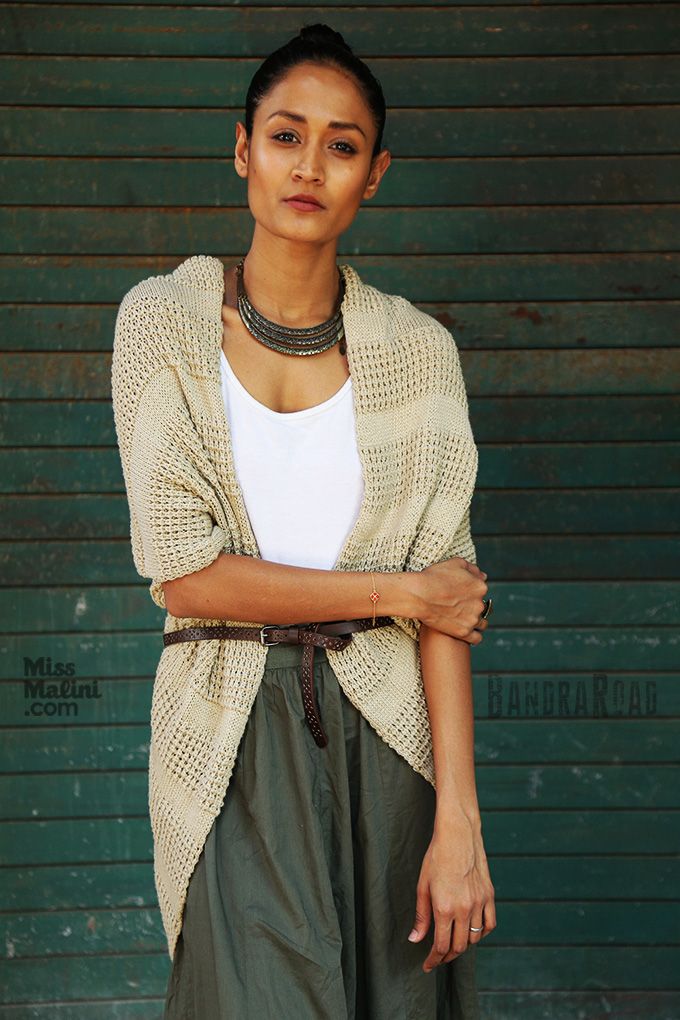 Whether you live in Mumbai or any other sunny city in the world, I hope this post got you a little more excited for winter. Never let the climate limit your possibilities. All you need is a few light layers, loads of personality and a little creativity.
Here are 3 more ways to style your looks!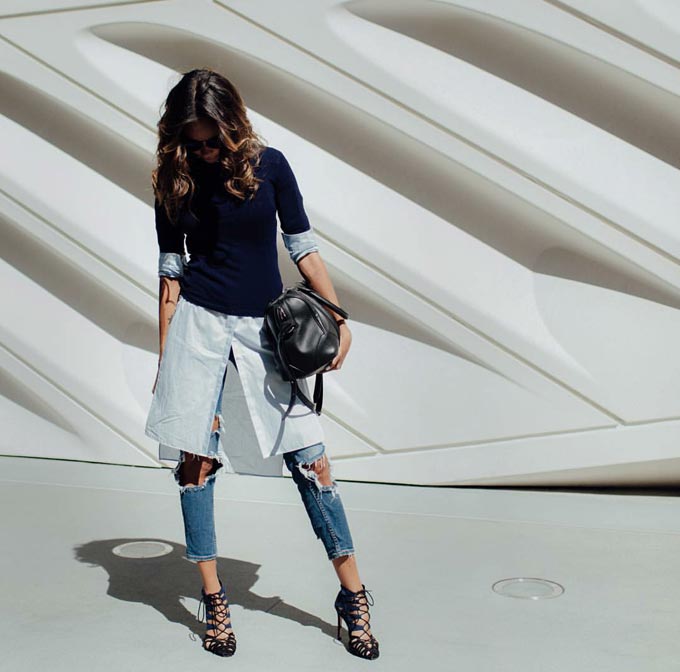 A long shirt-dress or a tunic is always a good option to layer light. (pic: @resortrocksugar on Instagram)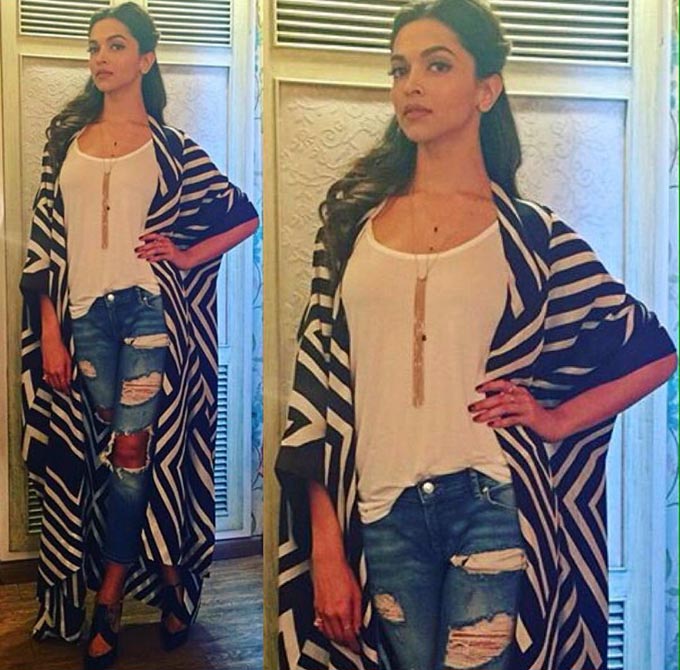 Get inspired Deepika Padukone's light layered awesomeness. (Pic: @graziaindia on Instagram)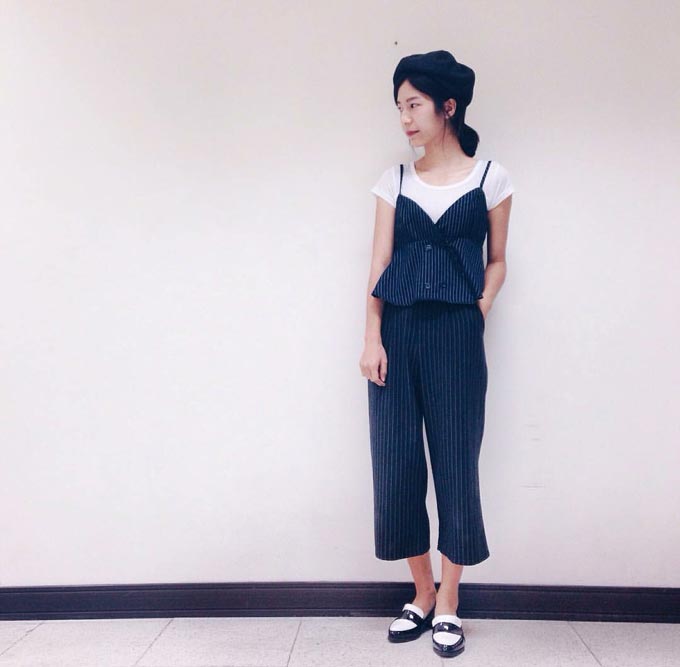 Go old-school! Try a twin-set and layer the noodle strap top with a plain white tee! (Pic: @cindy.chuma on Instagram)
Do you like layering up? Even when it's not really cold outside? If you do, leave us a comment on how you would style yourself or send us a quick selfie with #BandraRoad on any social media platform. For more updates and to see what's new on BandraRoad, follow us on Facebook, Instagram and Twitter.