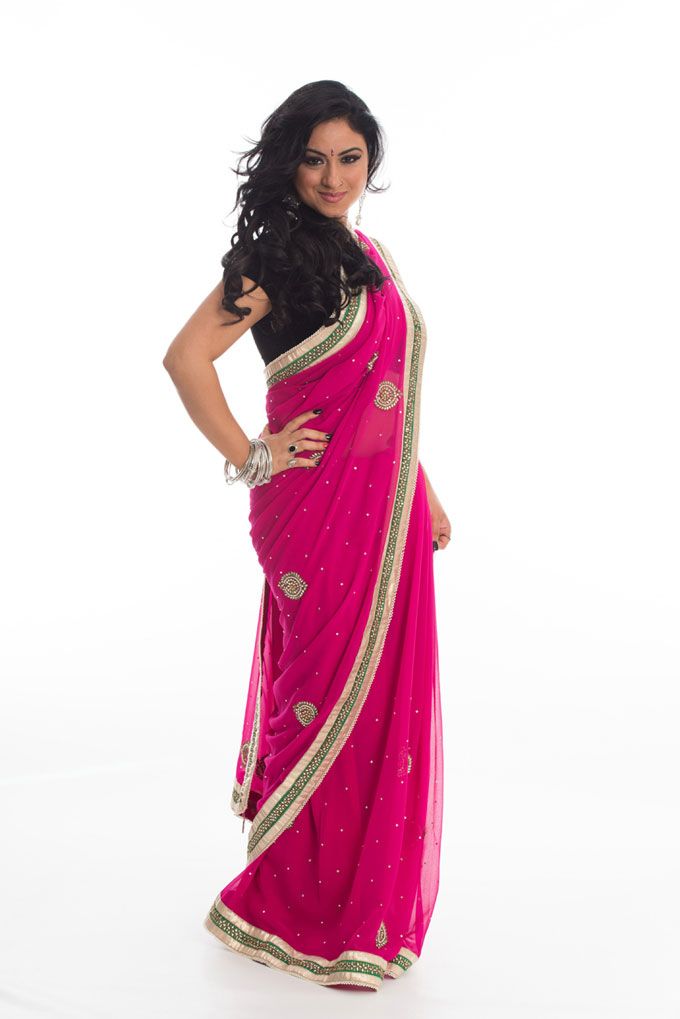 Tonight's episode is literally the one Bigg Boss 9 episode I'm really looking forward to. You know why? Because of the new Wild Card entry, of course! I caught Priya Malik moments before she was entering the Bigg Boss 9 house and I swear, she is my favourite contestant already. She was one of the finalists in Big Brother Australia and has the craziest sense of humour. I asked her why she was here, what she really felt about all the contestants and all sort of fun things!
Here are excerpts from the interview:
Team MissMalini: What are you doing here, Priya?
Priya Malik: This season is like a pulav, I'm here to make a biryani out of it!
Team MM: You were called Posh Spice in Big Brother Australia. Tell me about that?
PM: I was introduced as Posh Spice. "Posh" because I'm posh as f*ck and "spice" because they could see I'm an entertaining personality and I stand out. I insisted on wearing a saree entering the Australian TV industry because they've got no Indians on TV. I was like if I'm going to do it, I'm going to do it with a bang!
Team MM: I was reading up a little bit about you…
PM: You were stalking me?
Team MM: That's my job!
PM: I love stalkers!
Team MM: SO I was reading up a little bit about you, and an incident came up in my research where you had sacrificed everyone's food for an entire week for your benefit. True or false?
PM: How entertaining, right? Yes, that happened. I know what I want and if that makes me a bitch then so be it. When I entered Big Brother Australia, I wasn't very confident about how long I'd last. But the moment I entered the house I was made the Head because they could see I was a decision maker. And I was given a choice where I could take 10 grand, if the entire house was on protein shakes for a week. I mean it was such a first world problem! It literally took me one second to decide that I'm going to take the 10 grand. And the girl who was with me (because it was a jodi thing), she went all 'noo… what will people think?' and I was like 'Dude!!! They'll live! It's not even my problem." I was like we'll lose some weight (God knows I need that!) and I'll have 10 grand in my kitty even if I walk out next week which was a huge possibility.
Guess what? She left the show within two weeks. She calls me when I got out and says "Thanks for the 10 grand! I got a boob job!" So every time she touches herself, she remembers me.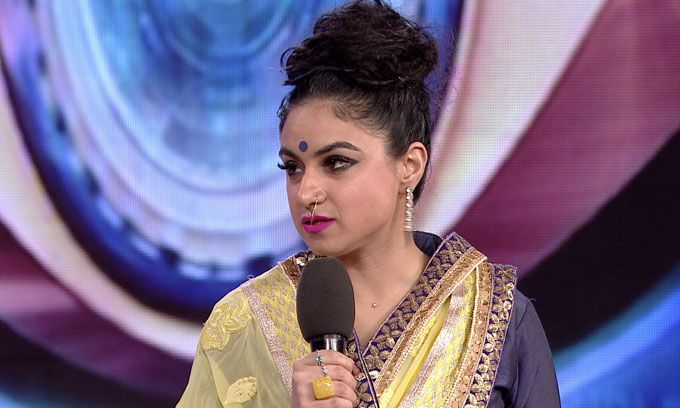 Team MM: Have you been watching any of the episodes?
PM: I have been following it like a hawk. I know more about the show than I should. I'm obsessed with it.
Team MM: Awesome! So let's just go through our thoughts on people, shall we?
PM: Absolutely!
Team MM: Digangana…
PM: The fact that I don't have an opinion about her is an opinion in itself.
Team MM: Rochelle Rao…
PM: I like Rochelle. One thing I really feel about Rochelle is that she's very easy to manipulate. Initially she was influenced by Keith, then she was influenced by Rishabh, then she was influenced by Mandana and then by Aman. She seems like one of those people who always needs someone to barge on. As much as I like her and I think I'll get along with her, she's essentially a sidekick. And I'm happy to make her mine if she wants. That position is vacant at the moment.
Team MM: Mandana Karimi…
PM: I don't know why every wild card in the house is blowing smoke up Mandana's arse. She really needs to come down that horse a little bit. Mandana is good when she's remembering her PR person's script, as soon as she forgets the script she doesn't know what to do. She's good material for the show, but she's f*cking annoying.
Team MM: Rimi Sen…
PM: Ohhh! Don't even get me started on Rimi Sen! Oh man! I mean, you're 34 years old, how about you read a contract before you sign it? I'm a teacher. I can teach her a few lessons and how to read English because that's the language the contract was in. She is very unprofessional. AND a bad actress because the 'I don't want be here' act is dwindling. It's just inconsistent acting. She really needs to get the f*ck out of that house. When she asks me why I'm there, I'm gonna tell her that I'm there to decrease her "bank balance".
Team MM: Prince Narula…
PM: Ohh… sector sataaraa! Chandigarh! Balle balle! You know what? When I used to be a normal person who watched bad reality tv shows, I've seen him in Splitsvilla and I've watched Roadies before. So I understand that he's that stereotype. Lekin yahan pe… what is wrong with him? I think he's a bit of a mama's boy. You can tell ki wo dil ka bura nahi hai, but use samajh nahi aa raha hai ki main kya karun. Every day he wakes up and goes "I'm going to be a new Prince today! Aaj se tum sab dekhoge" – but that has still not happened. If you want to be a new Prince, it's about f*cking time.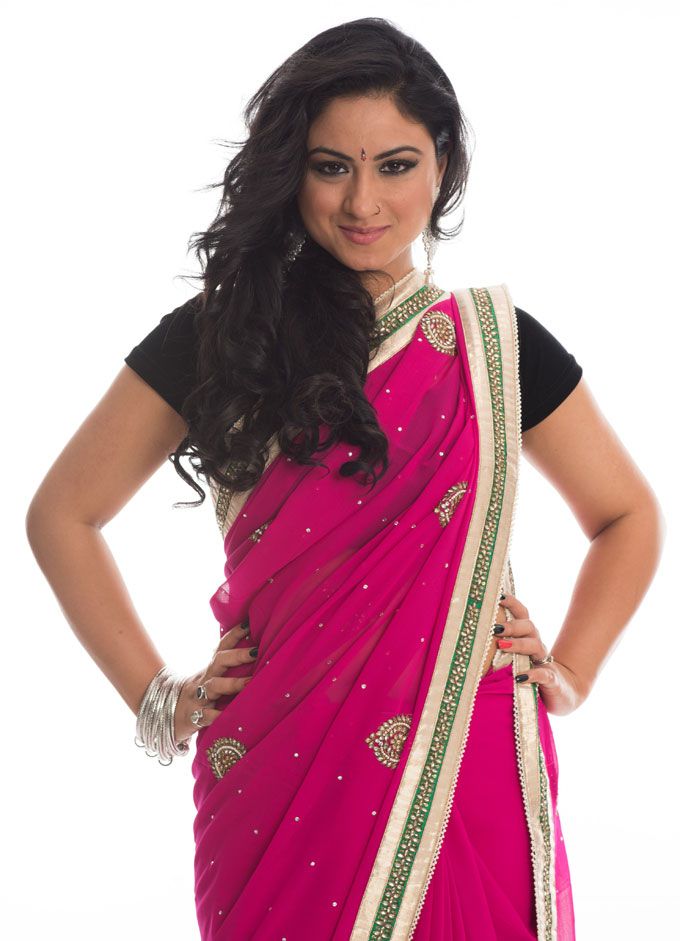 Team MM: Rishabh Sinha…
PM: Whatever I've seen of Rishabh so far, I like him. He's a human being. He's neither bad, nor good – there's a bit of both in him. But like, he's been in parantha arguments and towel arguments. So I think he's putting himself in very trivial matters now. He's losing himself a little bit.
Team MM: Kishwer Merchant…
PM: Everyone has bitchy moments, Kishwer has a bitchy lifetime! She needs to tone it down. I don't do bullies. I'm also competitive and I know what I want as well, but I cannot behave like she does. Someone asked me what my strategy in the house should be and I was like don't be afraid to show your true self in the house, unless you're Kishwer. Because if that's who you are, you should be afraid to show your true self. That's terrible.
Team MM: Suyyash Rai…
PM: Again, the fact that I don't have an opinion about him is an opinion in itself. I don't mind that Kishwer is the man in the relationship because I don't subscribe to stereotypical gender roles anyway, but Suyyash needs to come out of the womb and someone needs to cut the umbilical chord. He's stuck, man!
Team MM: Who do you think you'd clash with the most and who do you think you'd get along with the most?
PM: I see clashes with anyone with a strong personality. Mandana and I will definitely clash. Even Kishwer. Rimi and I will clash too, not because she's a strong personality but because she's really starting to get on my nerves. As an adult, she needs to shut the f*ck up and not be a princess. People I'll get along with are Rochelle and Keith. Maybe even Kanwaljeet, I can't say. Maybe even Prince because I don't seen him as a hero, I see him as a sidekick and like I said, that position is vacant.
Team Mm: What should the viewers expect?
PM: Viewers should expect someone very raw, very real. Fierce, flawed and yet fabulous.