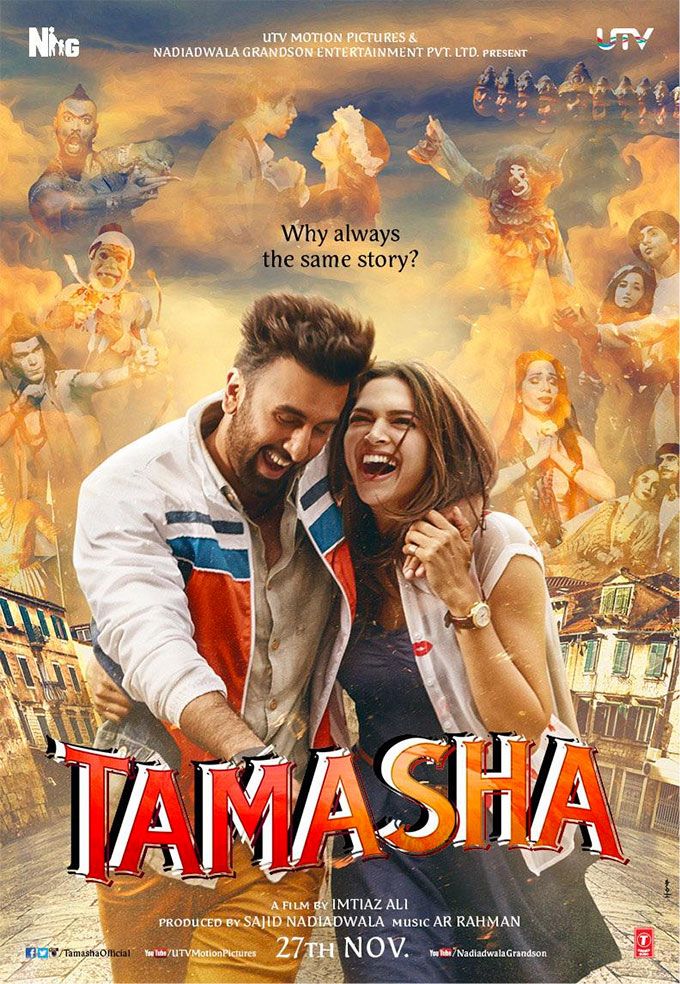 Something always happens to me after an Imtiaz Ali movie: I walk out unsure of whether I liked the film or not. It happened with Rockstar, it happened with Highway, and it's happened yet again with Tamasha – on one hand, it made me feel a lot of things; on the other, I know there is quite a bit that didn't work for me. That's because Tamasha isn't exactly a comfortable ride – it could easily be a feel-good film about travel, self-discovery and love. But because it's written by Imtiaz Ali, it's not going to be that simple for you.
Tamasha opens up with a lovely first half: two people meet in Corsica and decide that they're not going to tell each other any facts about themselves. Instead, they spend those seven days being who they want to be: they are people without context, without expectations, without societal conditioning. It's a freeing concept that mirrors Imtiaz Ali's own philosophy – during an interview earlier for Highway, the director told me that travel frees him of the need to be who he's expected to be and instead lets him choose who he wants to be.
Ved (Ranbir Kapoor) and Tara (Deepika Padukone) get the same opportunity in Tamasha, and that brings up a pertinent question: when you lead parallel lives, do you truly know which version of you is the real version? Is the real you the person you're allowed to "make up" when you're free of all obligations, or is it the person you are when you return to "real life"? If you've ever, at any point, felt like you're leading parallel lives, these are things that will make you think – and these are the moments and questions that will make Tamasha feel worthwhile to you.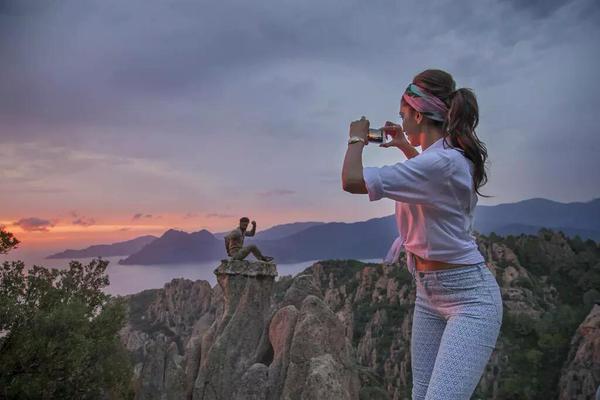 Unfortunately, what doesn't work is the second half of the film, when it slows considerably. Ved's character takes an unsettling route, and Tara all but disappears for a huge chunk of it. This feels like a big waste of Deepika Padukone, who is fantastic in the movie, but it follows Imtiaz's pattern: in his previous films – whether it be Rockstar or Highway – he's used love as a means to self-discovery. Here, too, it is Ved's relationship with Tara that throws his life into upheaval and starts his journey towards discovering his true self. This journey can feel a bit frustrating and something of a slog to the audience if you're in it for the love story… but that doesn't seem to have ever been Imtiaz's main focus.
All in all, Tamasha is one of those films you won't be able to stop thinking about for a while. It'll inspire very polarized thoughts – some people are going to love it, some people are going to hate it. That's because how much you get out of the film is really dependent on the degree to which the story and concepts speak to you. Having said that, you still have to watch Tamasha, if only for Ranbir. It's the first movie after Barfi! that truly does justice to this actor's immense talent, and for that alone, it needs to be seen.
Rating: 3 stars