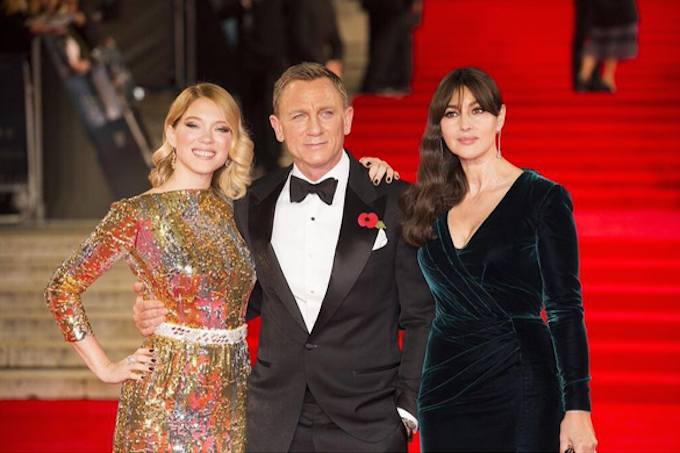 James Bond – the sexiest, most badass secret agent out there; the ultimate gentleman spy. Women want him and men want to be him. And yet, let's face it, he's nothing without his Bond girl. From the moment the rumours start swirling about a new Bond movie, the only question on everyone's mind is, "Who will be the next Bond girl?" Ever since the release of the first Bond movie in 1962, Dr. No, the Bond girl has become a universal symbol of glamour and sophistication. Her sultry eyes, her alluring charm, and her seductive demeanour never fails to leave audiences asking for more.
While it's no easy task deciding which one of these gorgeous ladies has a one up on the next, we thought why not give it a shot? So, in the spirit of Spectre, let's check out 8 of the sexiest Bond girls of all time.
1. Claudine Auger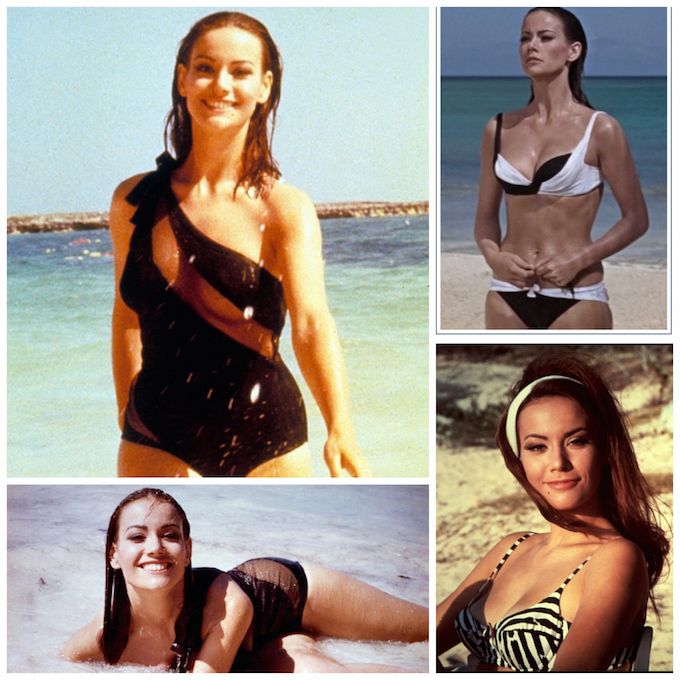 Character: Domino Derval
Movie: Thunderball (1965)
Claudine Auger is most remembered for her iconic scene in that black and mesh swimsuit in Thunderball – and it's quite obvious why! Hot damn!
2. Britt Ekland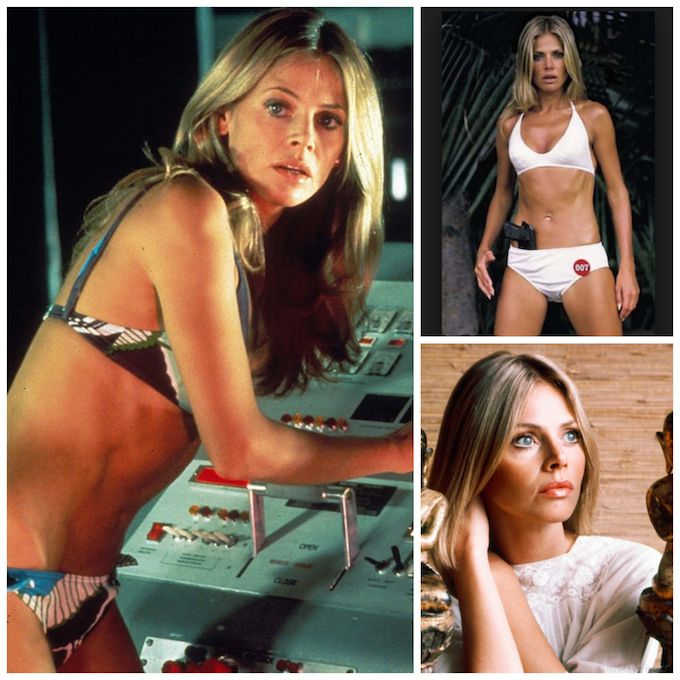 Character: Mary Goodnight
Movie: The Man with the Golden Gun (1974)
This blonde-haired, blue-eyed beauty rocked bikinis like it was nobody's business! #bikinigoals
3. Barbara Bach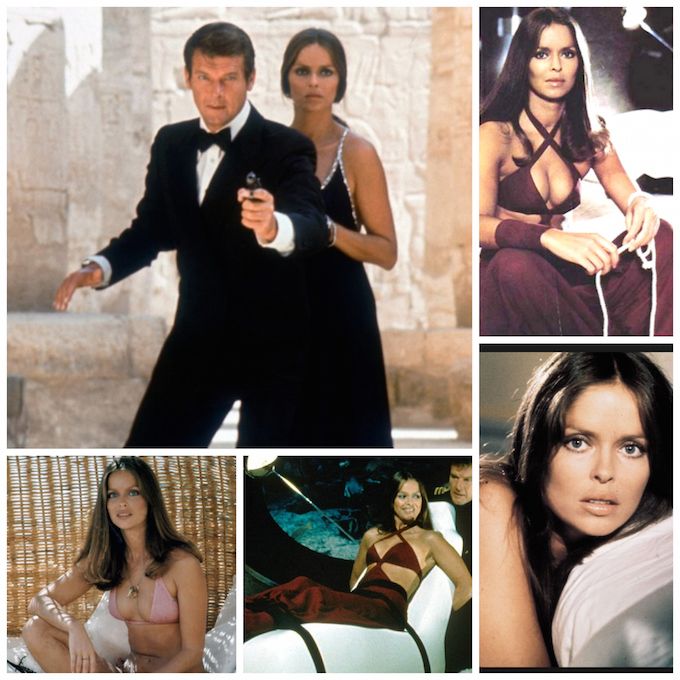 Character: Anya Amasova
Movie: The Spy Who Loved Me (1977)
Not only did Barbara Bach look stunning in her diamond-studded black gown, but her cleavage game was on point long before Kim Kardashian was even born.
4. Izabella Scorupco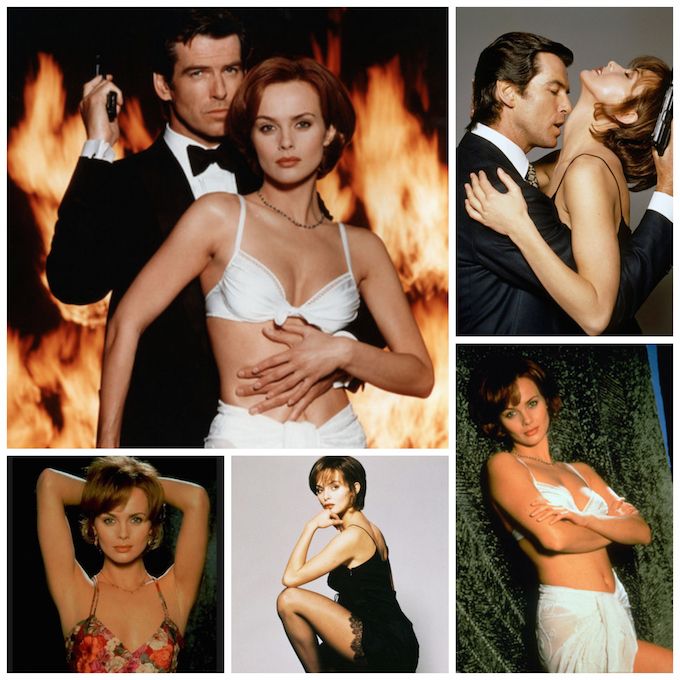 Character: Natalya Simonova
Movie: Golden Eye (1995)
Izabella Scorupco's alluring demeanour, striking eyes, and pursed lips scream sexyyyy!
5. Halle Berry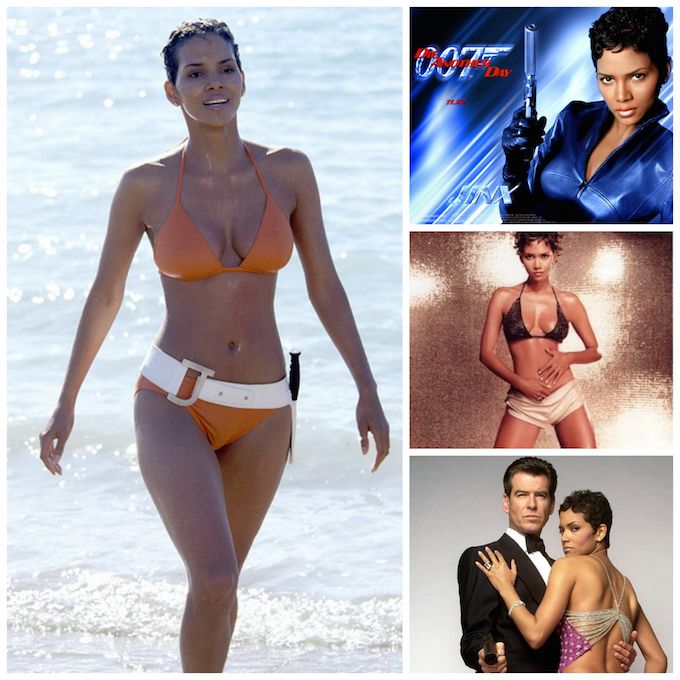 Character: JINX
Movie: Die Another Day (2002)
It's going to be centuries before anyone forgets Halle Berry's killer body in that belted orange two-piece.
6. Eva Green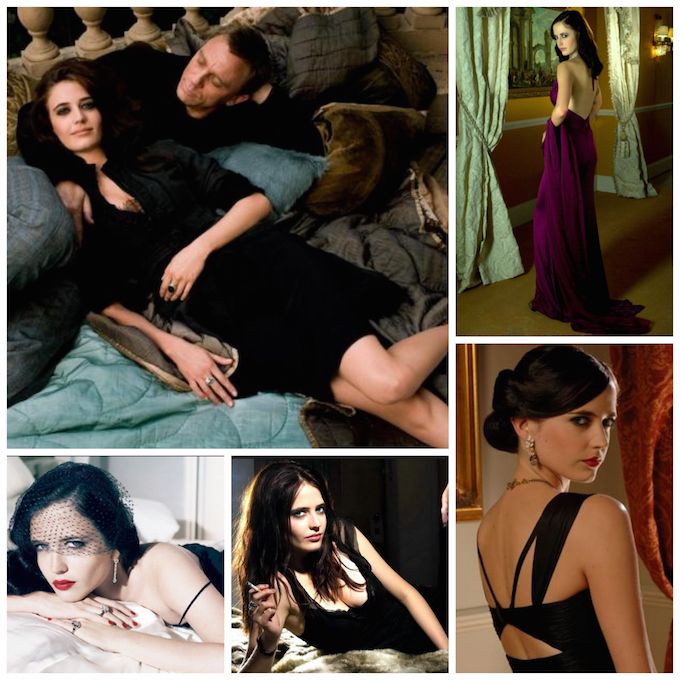 Character: Vesper Lynd
Movie: Casino Royale (2006)
Eva Green possesses an innate dark beauty of sorts, an air of intrigue that is oh-so-sexy!
7. Olga Kurylenko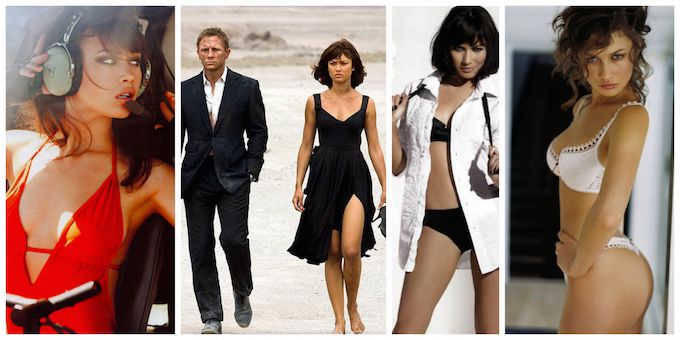 Character: Camille Montes
Movie: Quantum of Solace (2008)
Even marred with dirt and disheveled all over, Olga Kurylenko looks gorgeous walking alongside Daniel Craig in her thigh-high slit black dress in Quantum of Solace.
8. Bérénice Marlohe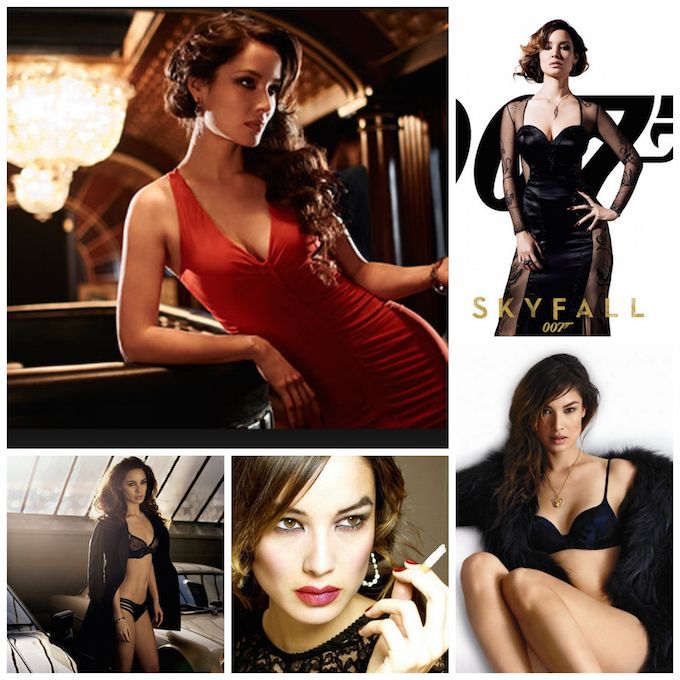 Character: Sévérine
Movie: Skyfall (2012)
The tremendous sex appeal of this French stunner is evident left, right, front, and center. SO HOT!
It's no doubt that Monica Bellucci and Léa Seydoux have a tough legacy to live up to, as Spectre releases worldwide this weekend.
Good luck, girls!