Ahh, December. The slight nip in the air, the hunt for Christmas and New Years outfits, and of course, new editions of our favourite magazines. While Harper's Bazaar India, Elle India and Grazia India have some of the coolest and raddest people in the industry on the covers, we're particularly in love with their December issues. Here's why:
Harper's Bazaar India
Anushka Sharma just did print on print (with different textures if I might add) really, really well on this months Harper's Bazaar cover. With a messy up-do and dewy skin, she looked so perfect!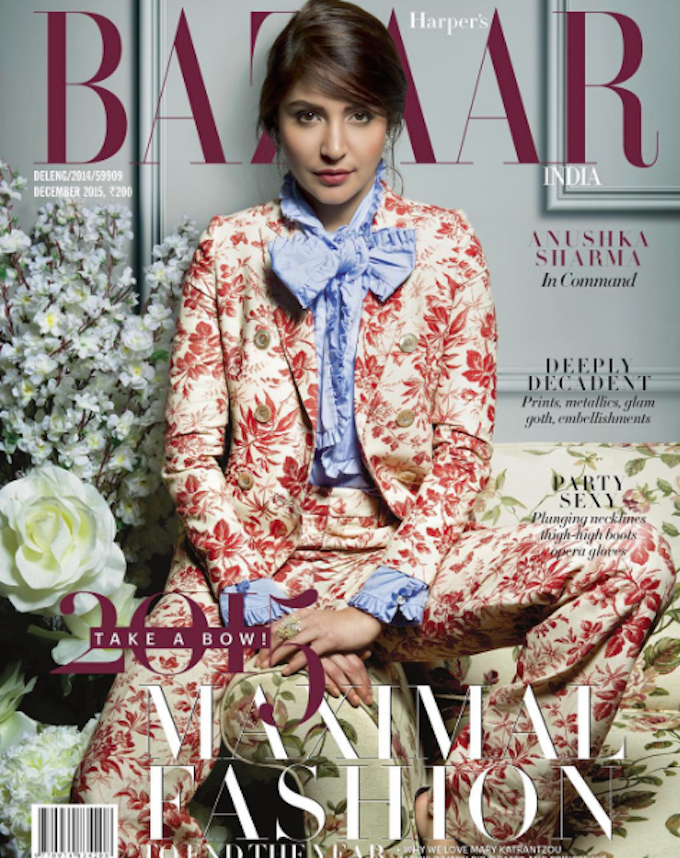 Elle India
Celebrating their 19th year, Elle India's cover girl, Alia Bhatt resembles a doll – quite a stylish one!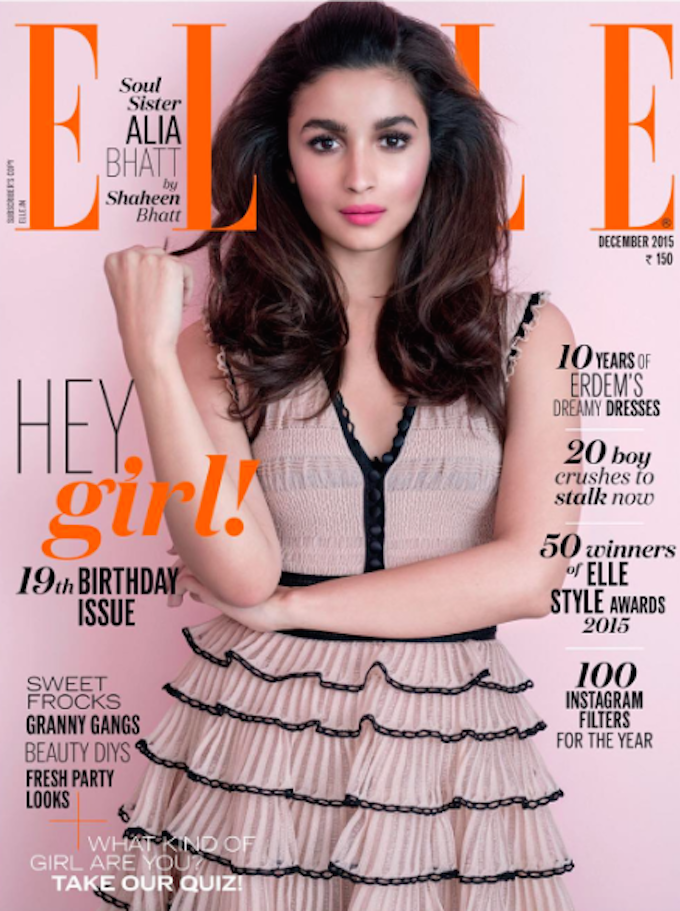 Grazia India
Ranveer Singh is the man! Know what I mean? Posing with supermodels in a paisley print blazer and his statement mooch (the beard) he kills it.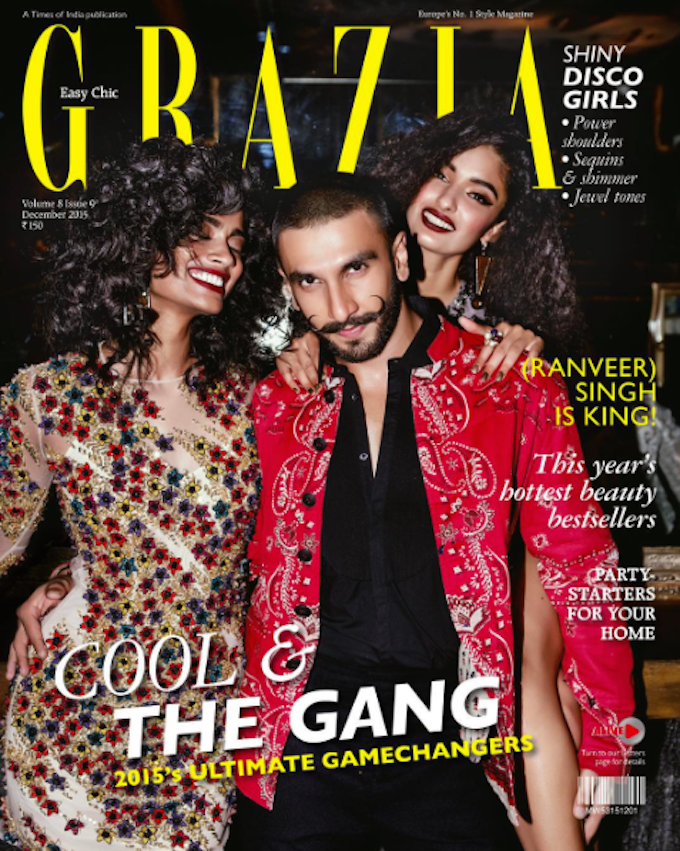 If this was the battle of the covers, I'm leaning towards the Harper's Bazaar one. What about you?
P.S – If you haven't yet, check out Vogue India's December issue!