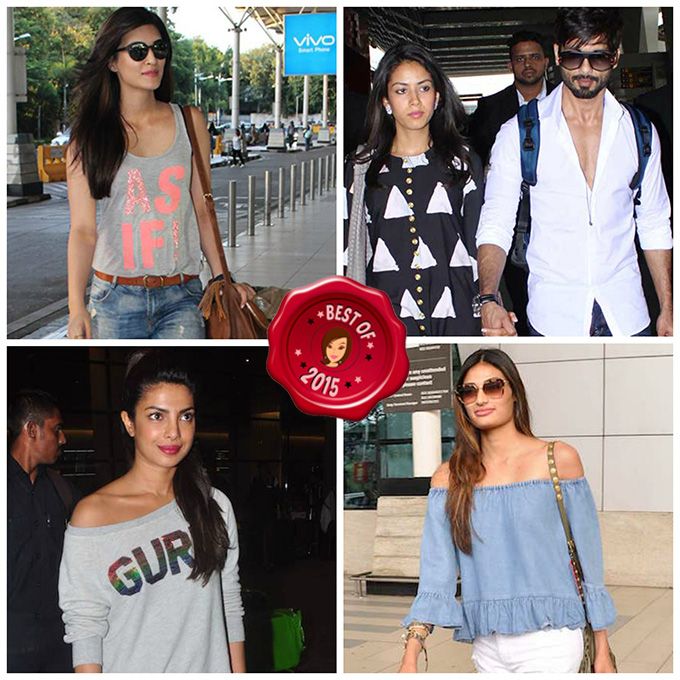 After red carpet events, promotional rounds and their everyday outings, Bollywood celebrities put quite a bit of thought into what they wear when they travel. Either that or they're naturally fabulous, we'll never know. While some of us look like absolute slobs at the airport (think Juicy Couture tracks and jackets) these ladies, and a few gentlemen, really turn it on when it comes to their travel style. So after the best and biggest beauty collaborations for 2015, here's our roundup of the best dressed celebrities at the airport in 2015.
Deepika Padukone
No best dressed list can be completed without Deepika Padukone. She's dressed down at the airport in the brightest pair of tights you've seen with sneakers to match – the question remains, how can we steal those!?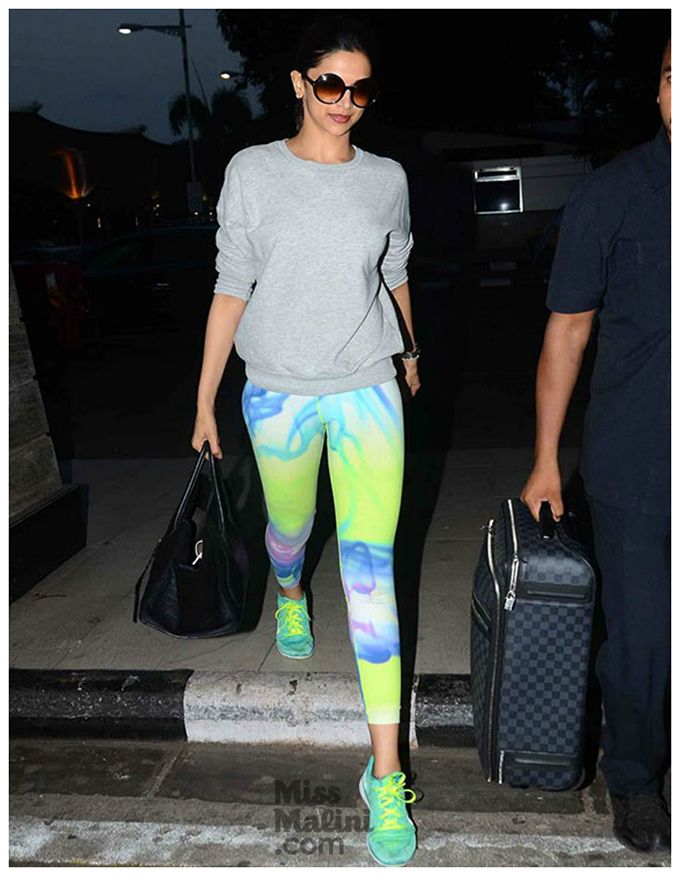 Kareena Kapoor Khan
She's always wearing sweaters at the airport so this outfit was a refreshing change and also the best of her airport looks by far!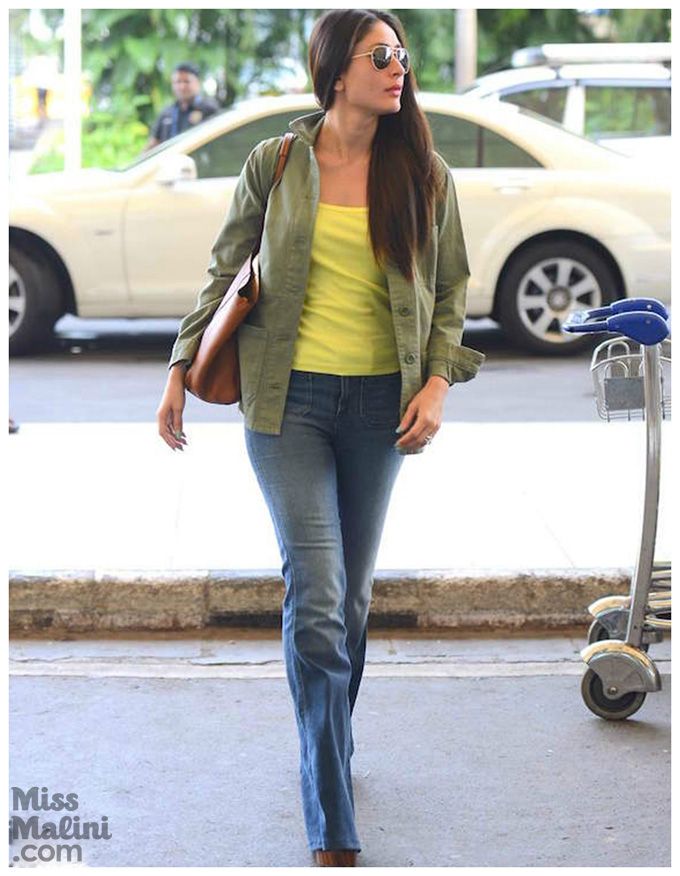 Ranveer Singh
A sweatshirt and distressed denims – what's so great about Ranveer Singh's look? It's his metallic sneakers of course! His Lennons only pull the whole outfit together.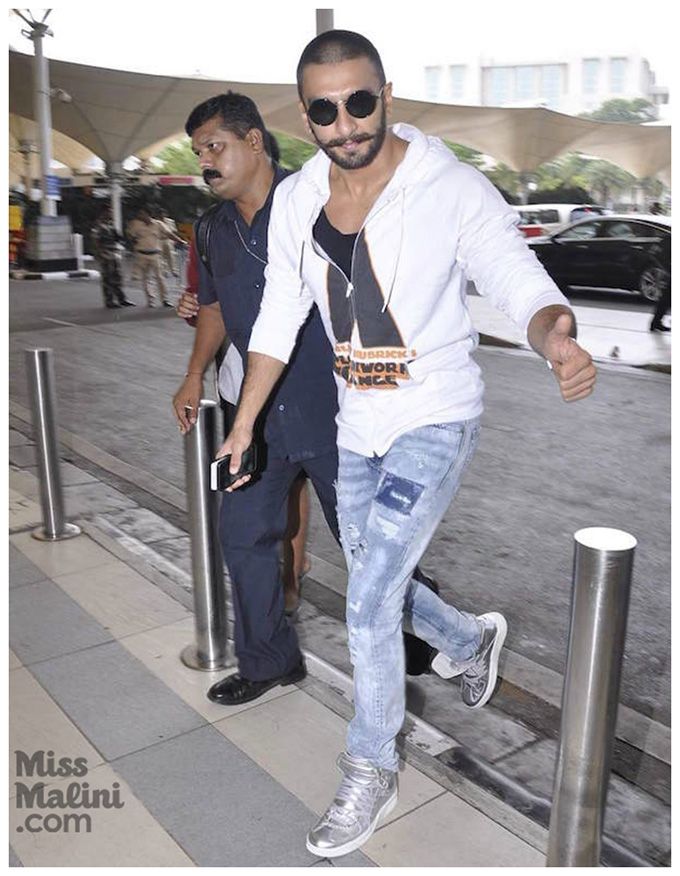 Jacqueline Fernandez
A fashion girl would kill to wear something like this at fashion week and Jacqueline Fernandez makes it work even at the airport. Enough said?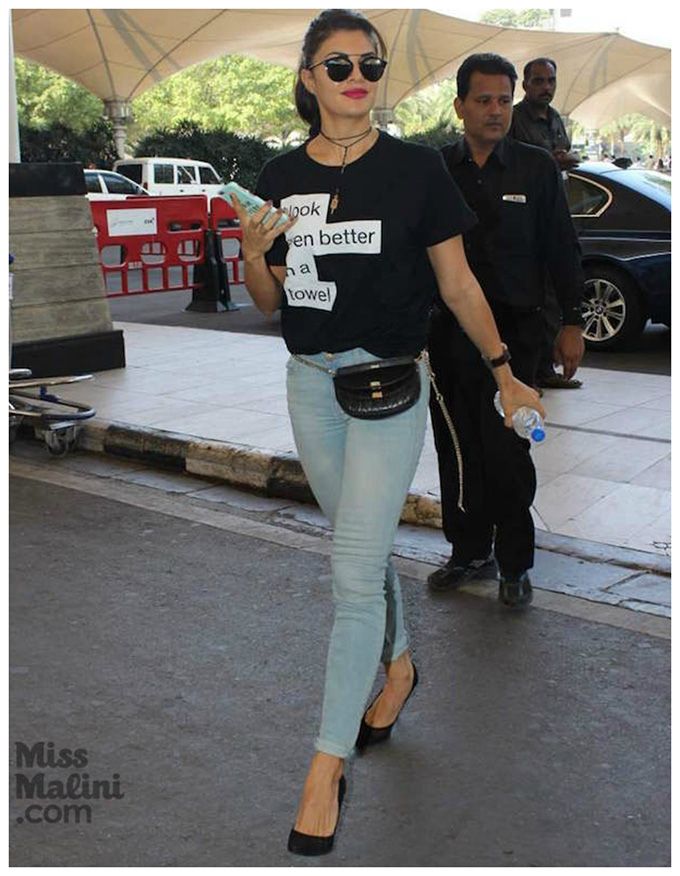 Kangana Ranaut
The airport's most badass dresser has to be Kangana Ranaut. Her IDGAF attitude can transform any outfit to make it look even better than it actually is.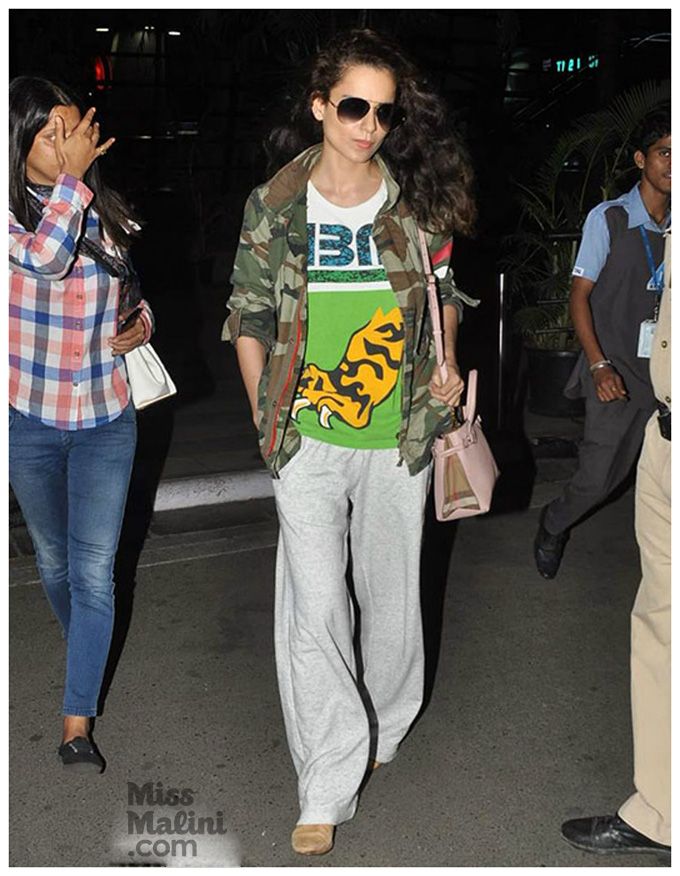 Imran Khan
One of the best dressed men in Bollywood is also well put together at the airport. Imran Khan could possibly wear the same thing to a party and the airport and still fit in at both places.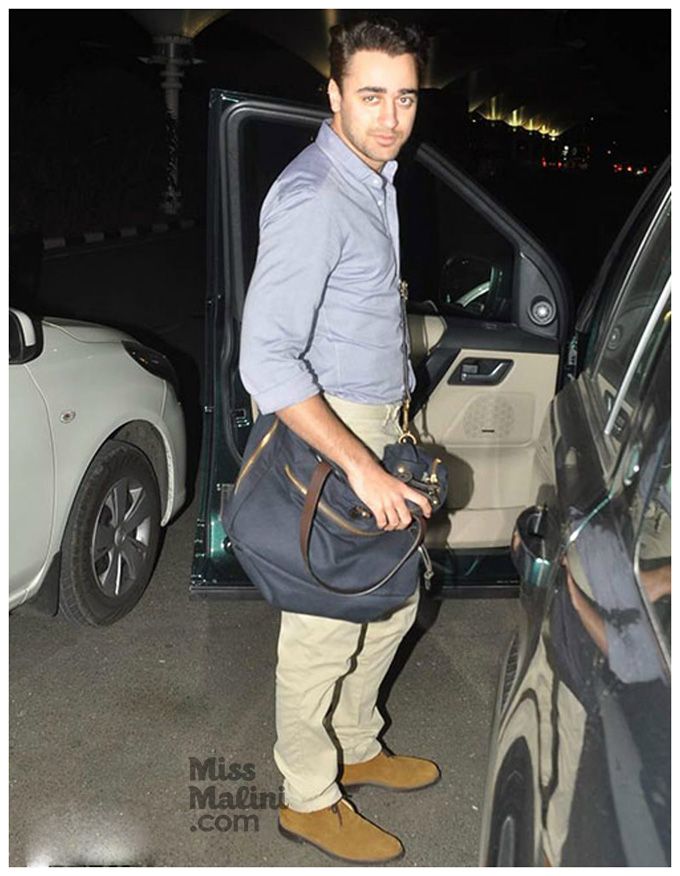 Sonam Kapoor
She's best dressed on the red carpet and one of the best dressed celebrities at the airport too. She's so good, we're wondering if she just wakes up like this –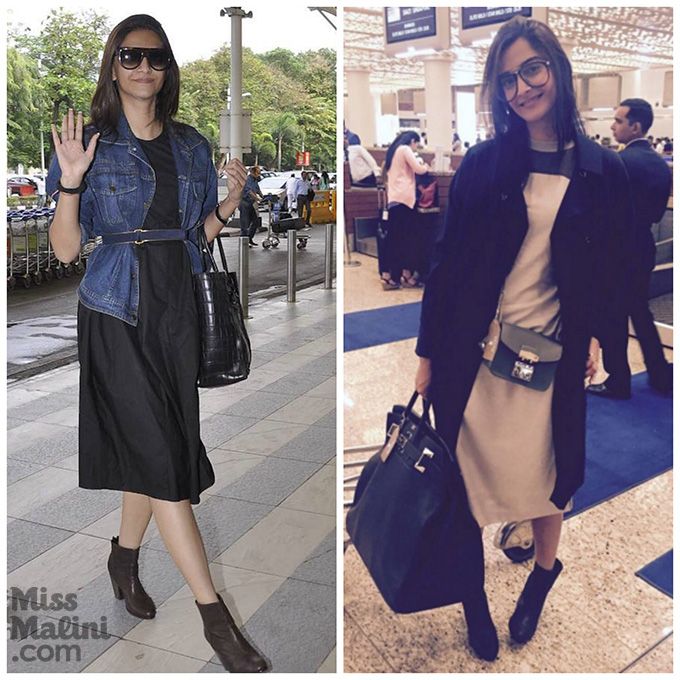 Kriti Sanon
She dresses like a real girl which is why we love Kriti Sanon's airport style. Distressed denims and a wordy tank – you can't go wrong!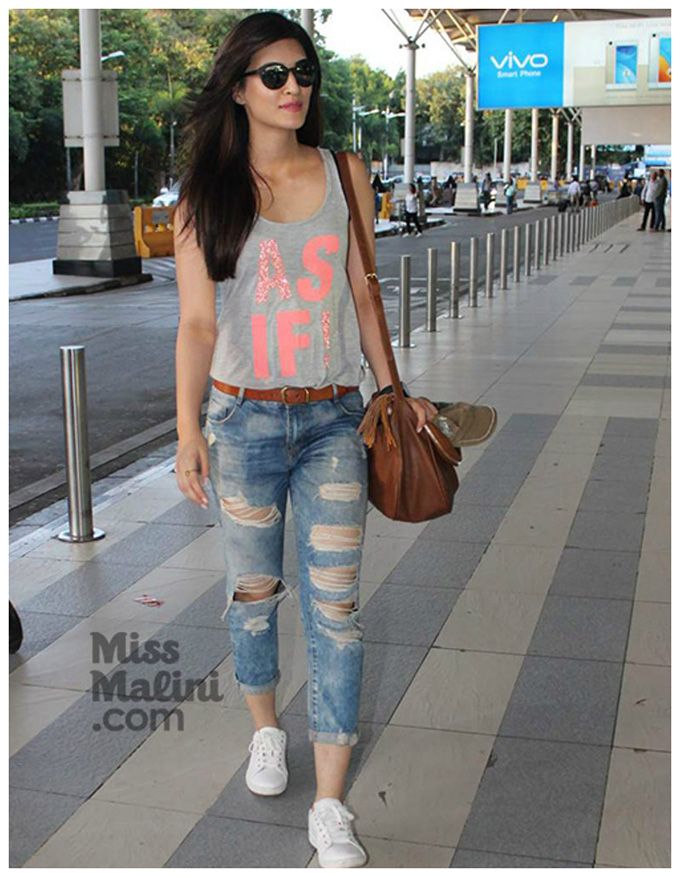 Shahid Kapoor & Mira Rajput
The best accessory you can have at the airport is a hot husband and Mira Rajput has one holding her hand everywhere she goes 😉
Ayushmann Khurrana
He's the cool kid at any airport. Snapback hat, colour-tip sneakers and a backpack, what's not to love about Ayushmann's travel look?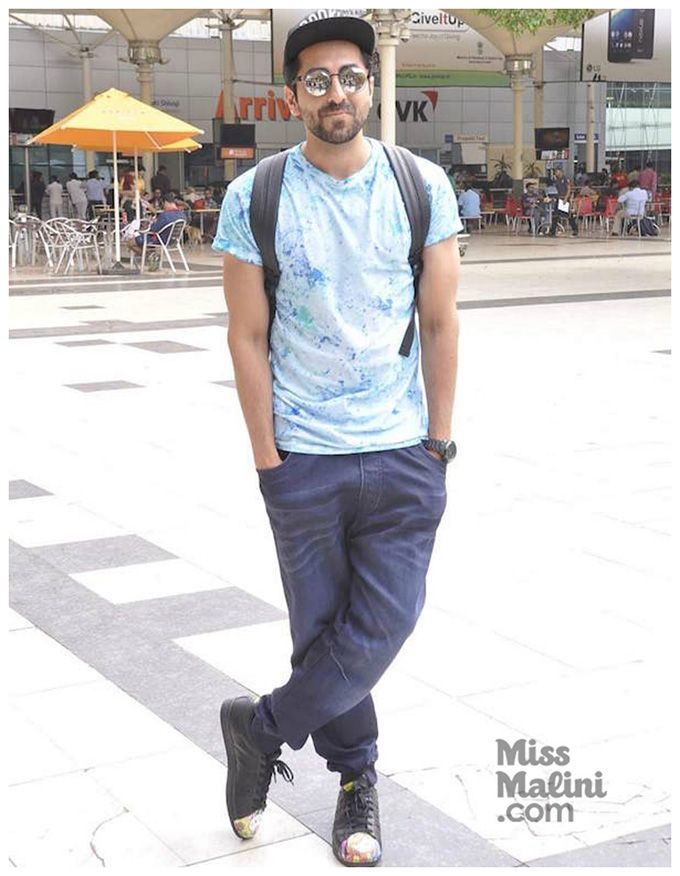 Alia Bhatt
She's dressed down one day and ultra chic the next. Alia Bhatt's airport style, like the rest of her wardrobe is something every girl wants.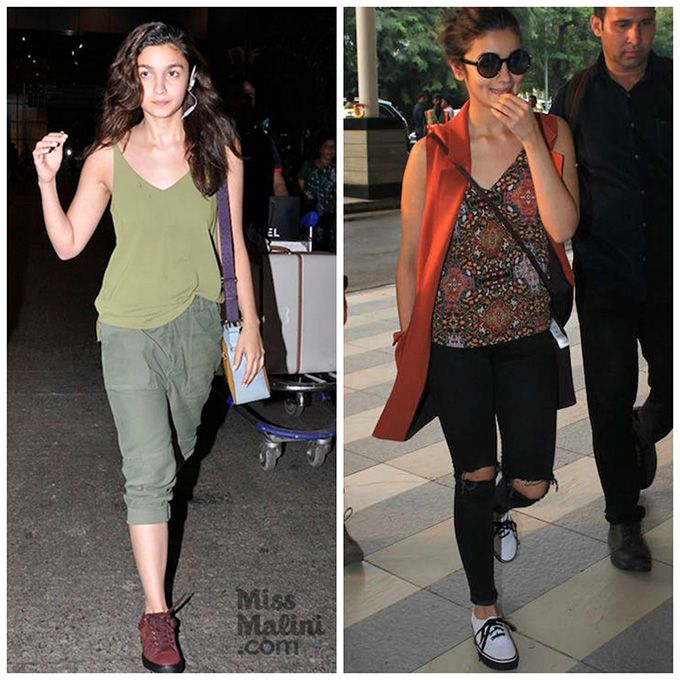 Esha Gupta
I always say make black your airport colour. Esha Gupta nails black on black when travelling and her tan sling and shoes sets it off perfectly.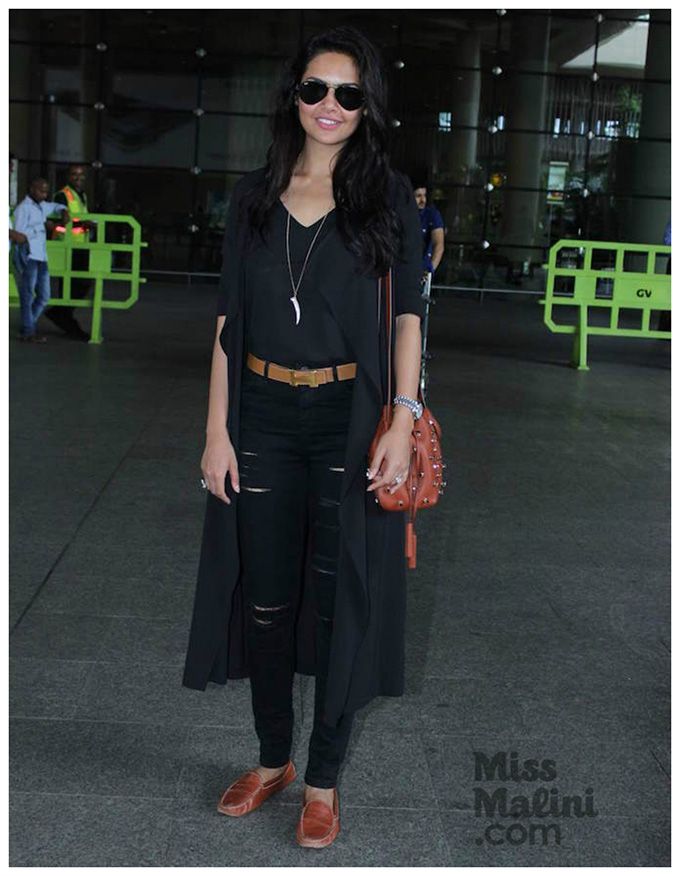 Anushka Sharma
She's the queen of dressing down at the airport and whether it's joggers or ripped jeans, she always wears it well.
Aishwarya Rai Bachchan
Always classy no matter where she goes, Aishwarya Rai shows us how to make our clothes look expensive no matter where you go.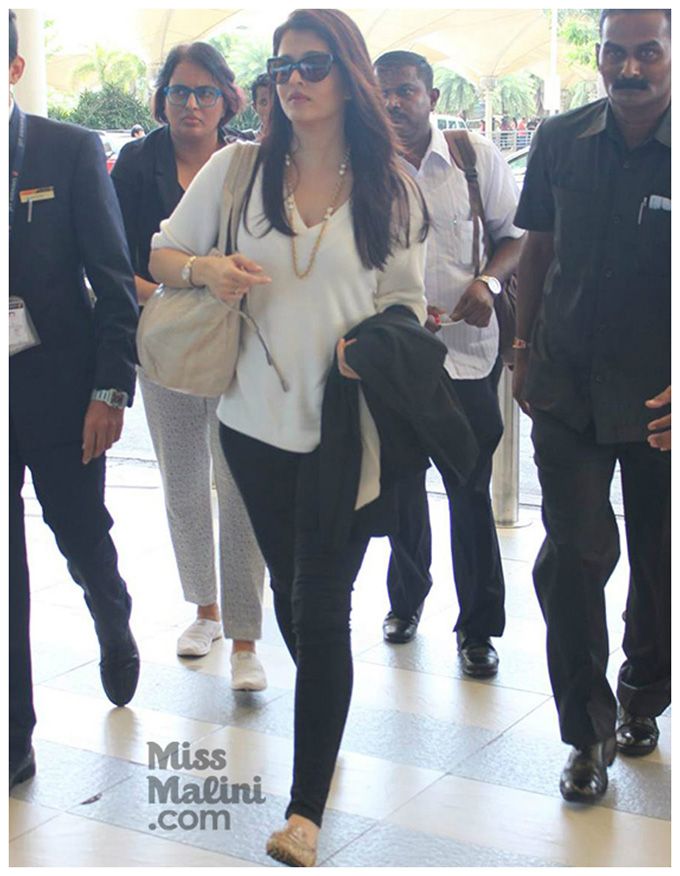 Ileana D'Cruz
Is that her night-suit, or her airport look? Whatever it is, it works pretty damn well! Ladies take note, the secret to wearing your pajamas to the airport is a fringe cape like Ileana's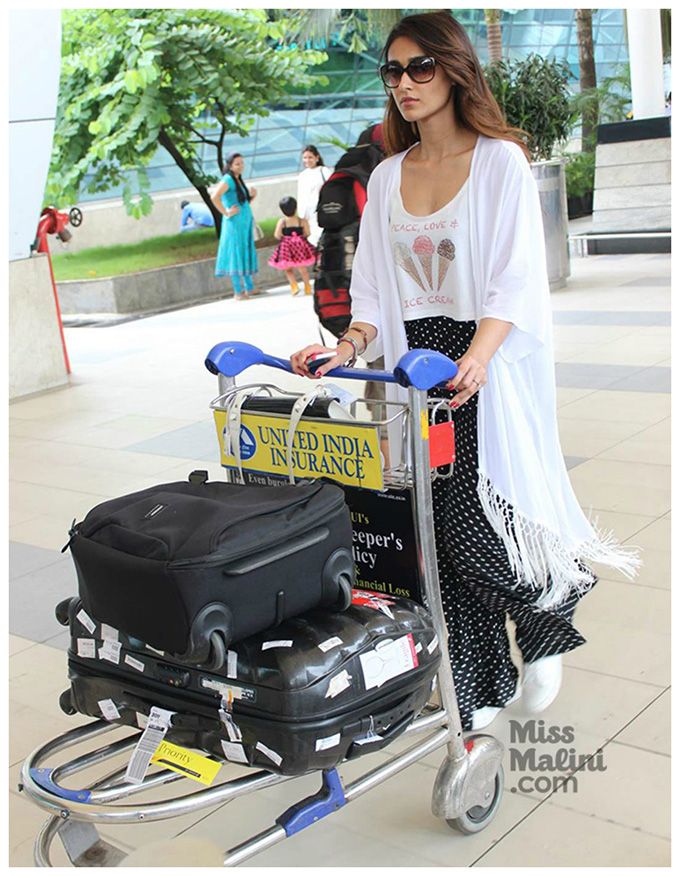 Hrithik Roshan
Hubba hubba hubba! Sorry, we have no words to describe Hritik's travel look. He's a Greek God, on screen and otherwise.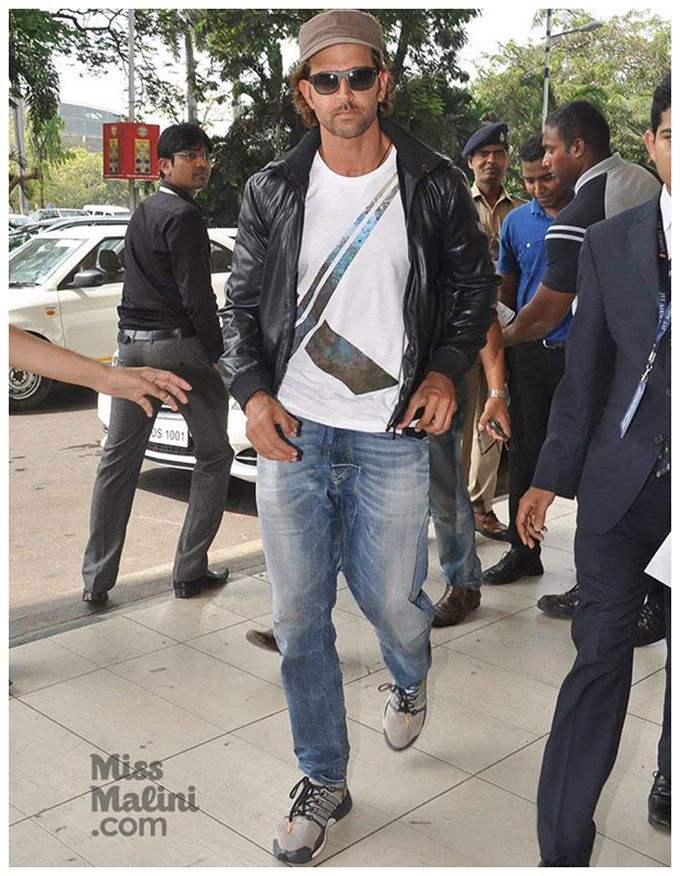 Athiya Shetty
She's new to this world but she's already mastered the art of airport dressing. While this isn't the ideal travel look, it works when you have a short flight and need to head straight to your event.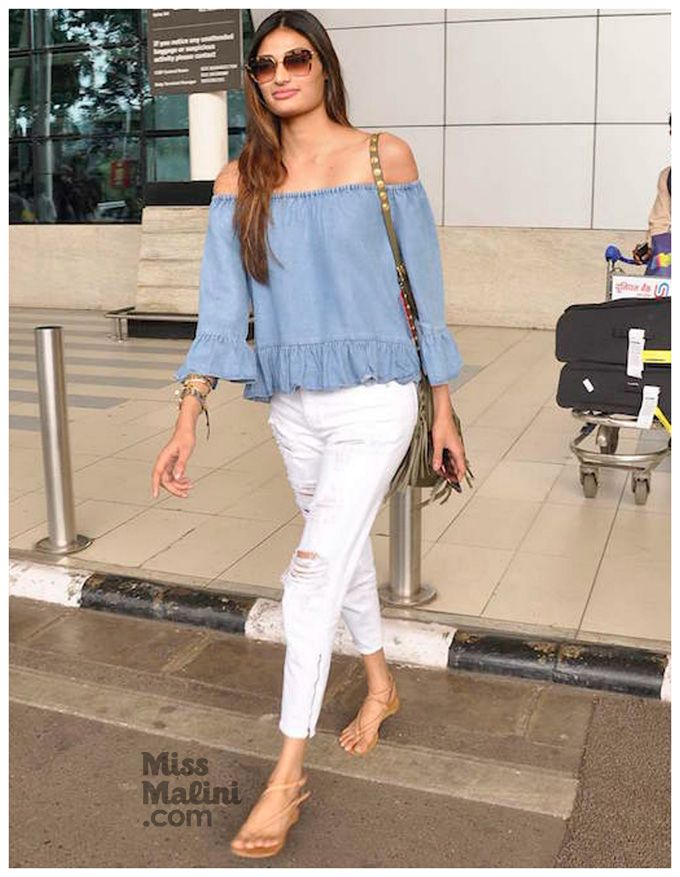 Amy Jackson
Invest in a varsity jacket and it will be your travel buddy for life. Amy Jackson paired hers with the Givenchy tote of everyone's dreams!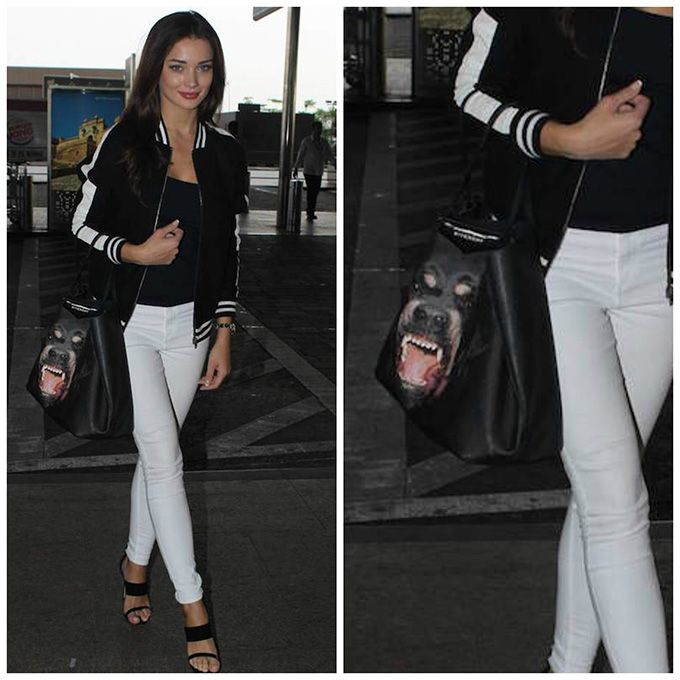 Katrina Kaif
Dungarees, overalls, call them whatever you want, they made a huge comeback this year. Katrina Kaif wore hers to the airport only showing us that these babies can be worn literally anywhere.
Farhan Akhtar
Farhan Akhtar seems to have everything going for him. He's in some of the best movies, he can sing, he directs and his airport style is better than most – nothing else matters 😛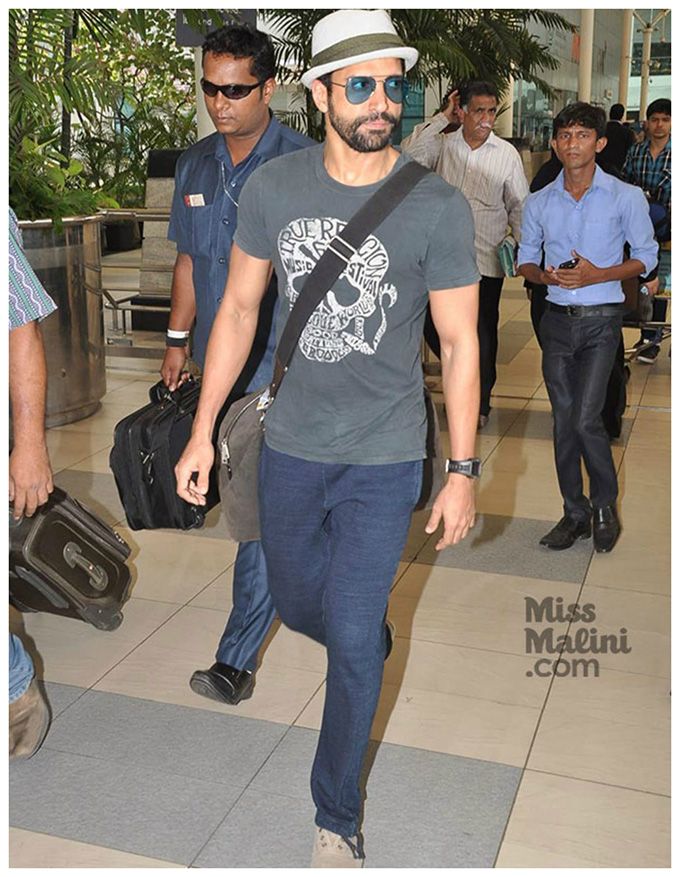 Priyanka Chopra
Priyanka Chopra's airport look follows International standards (get it?). She's perfected it and if you had to imitate one celeb's travel outfit, let it be one of PC's.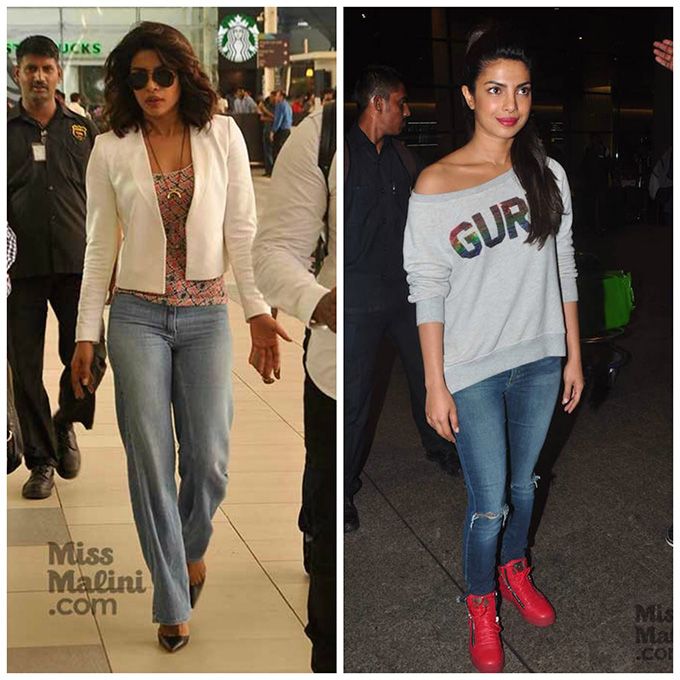 Need a quick refresher? Scroll through…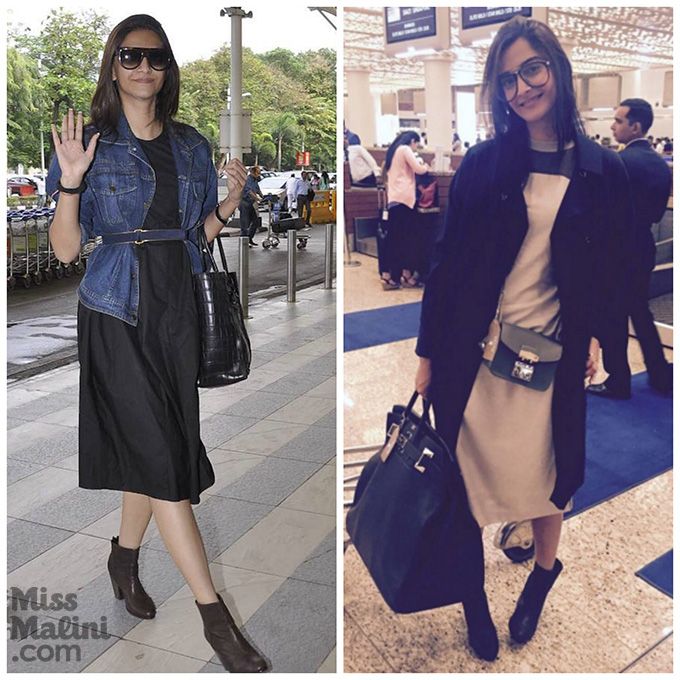 Sonam Kapoor's airport style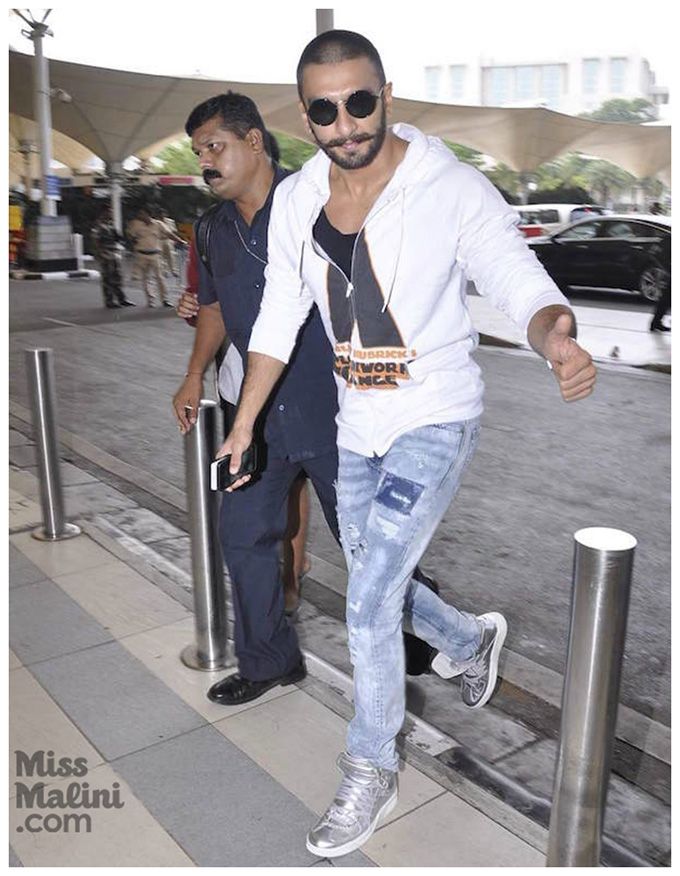 Ranveer Singh's airport style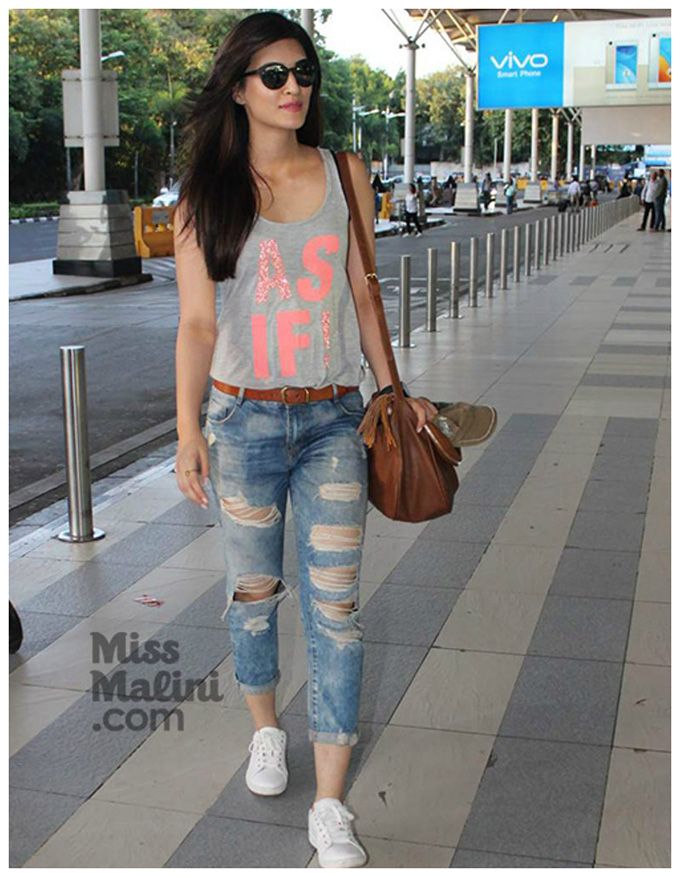 Kriti Sanon's airport style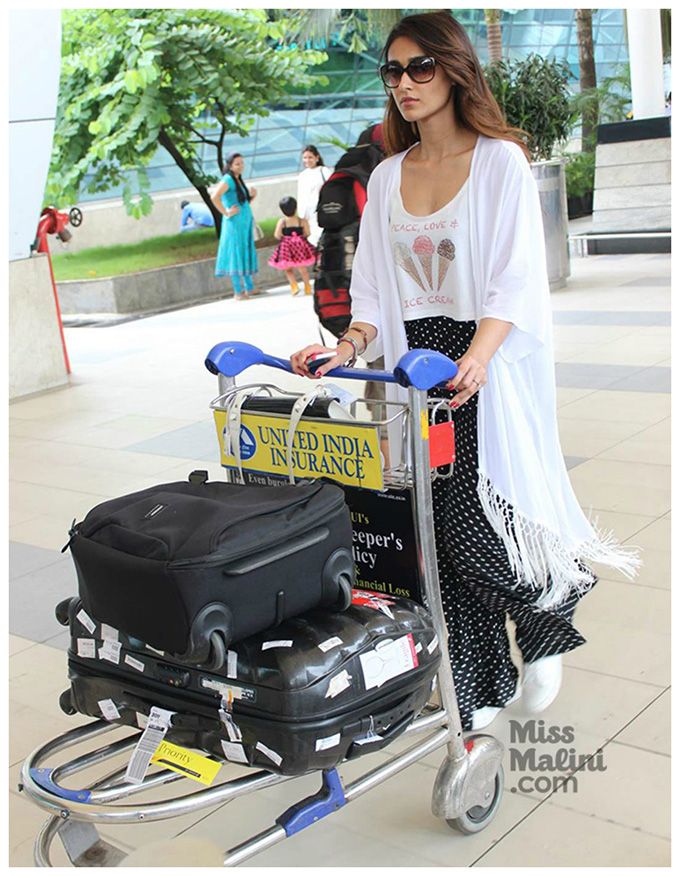 Ileana D'Cruz's airport style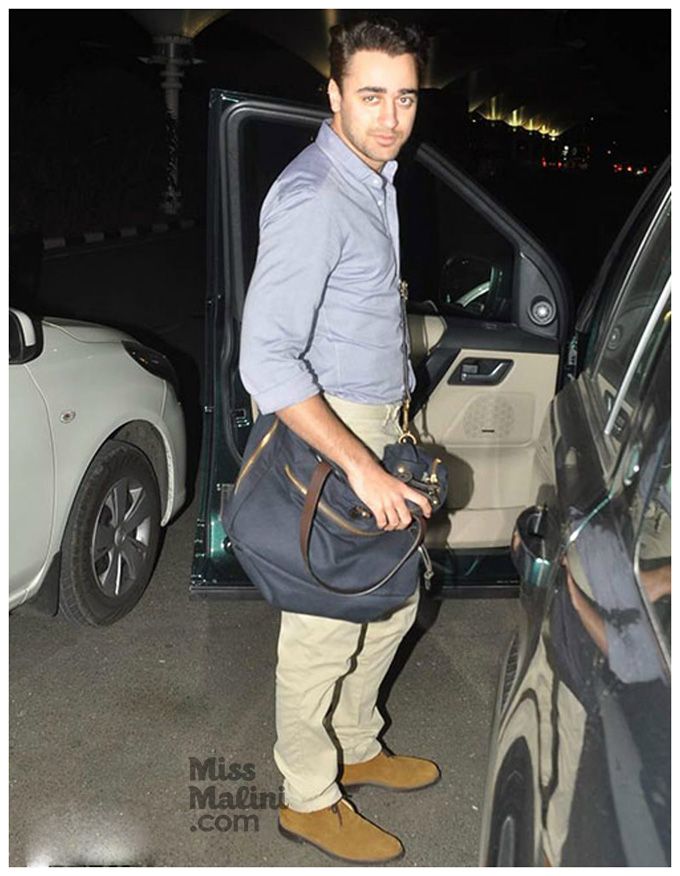 Imran Khan's airport style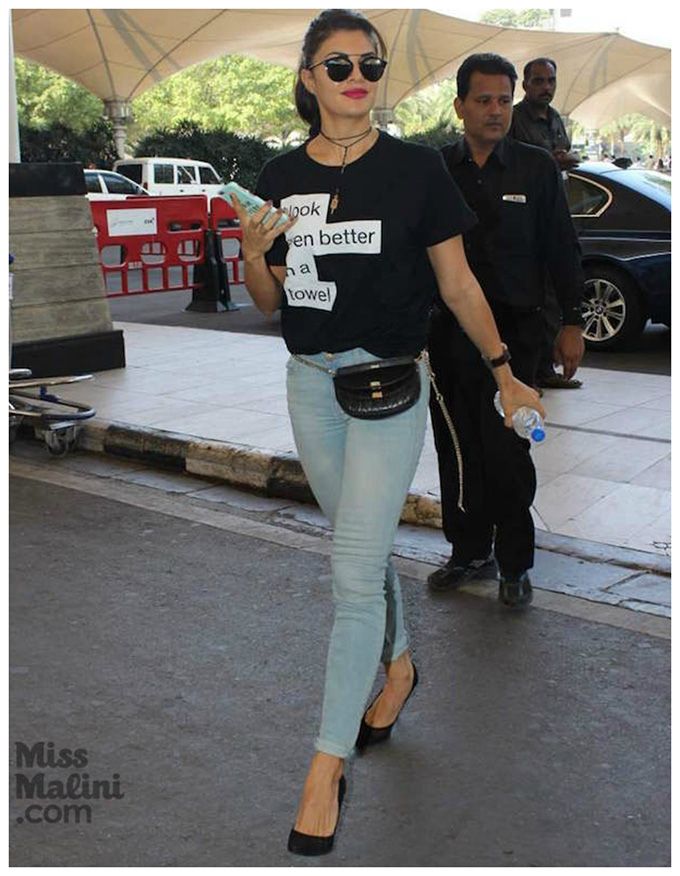 Jacqueline Fernandez's airport style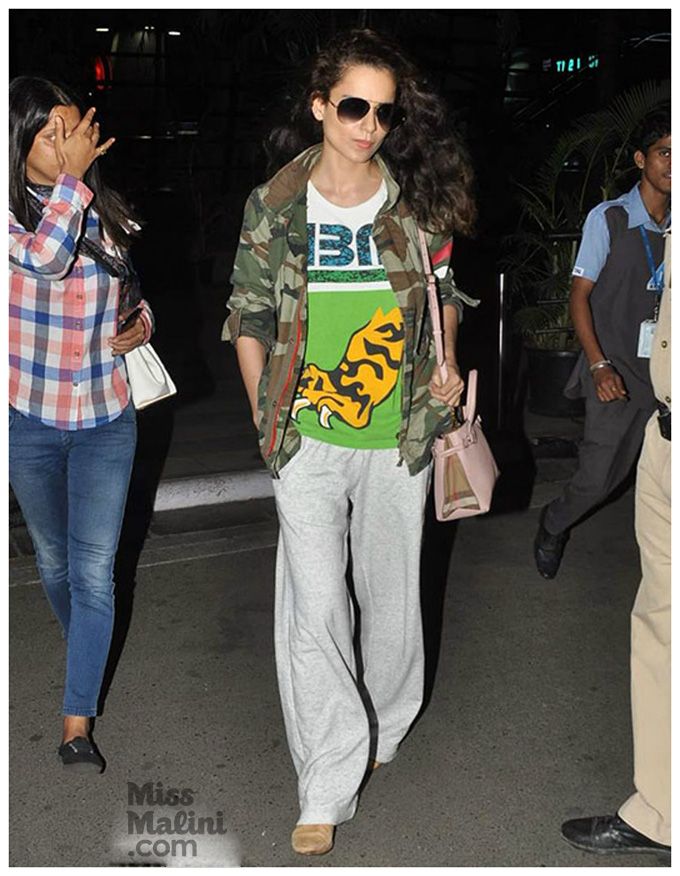 Kangana Ranaut's airport style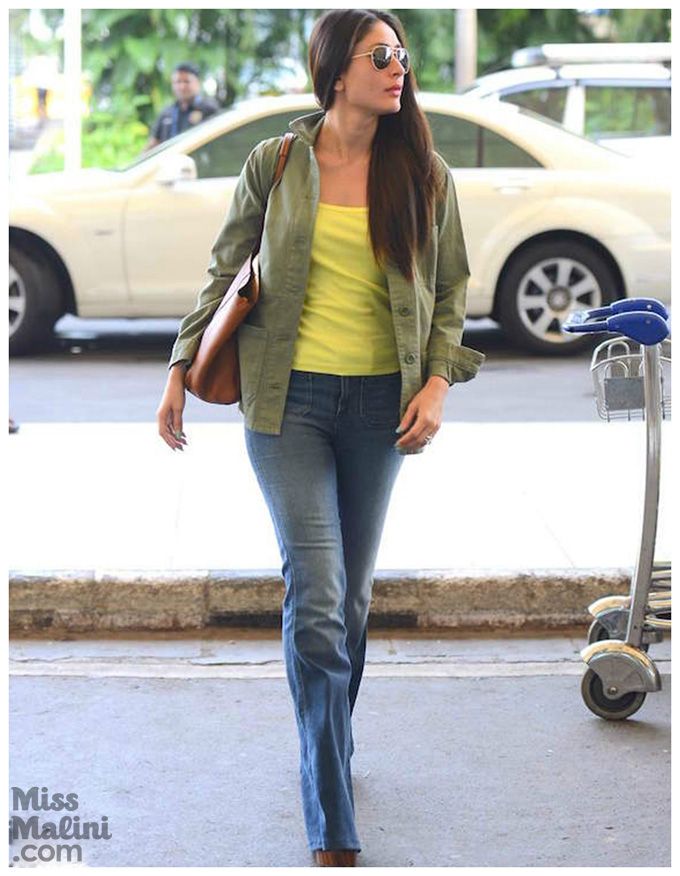 Kareena Kapoor's airport style
Onesies: Katrina Kaif's airport style
Mira Rajput's airport style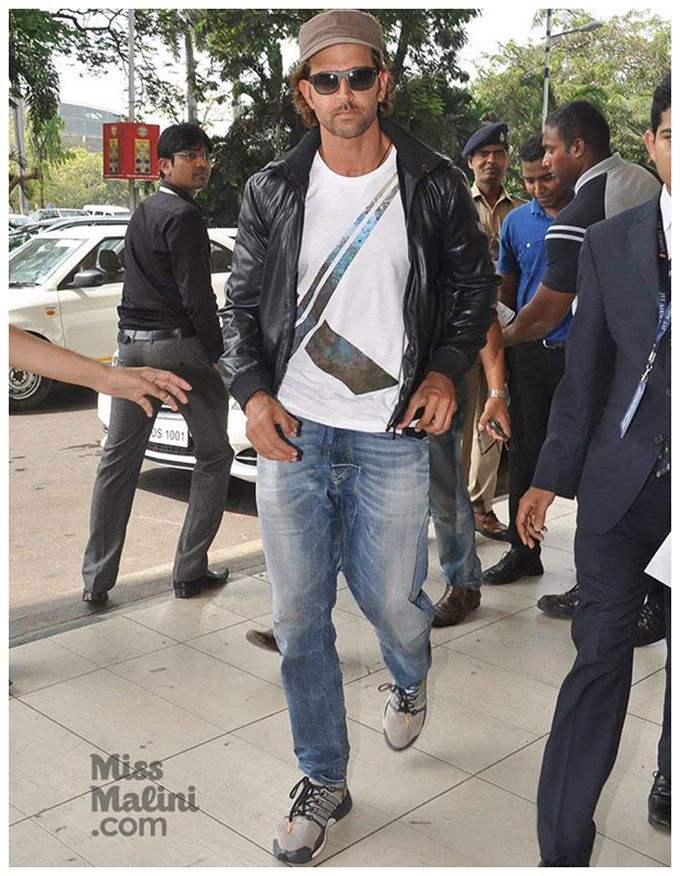 Hrithik Roshan's airport style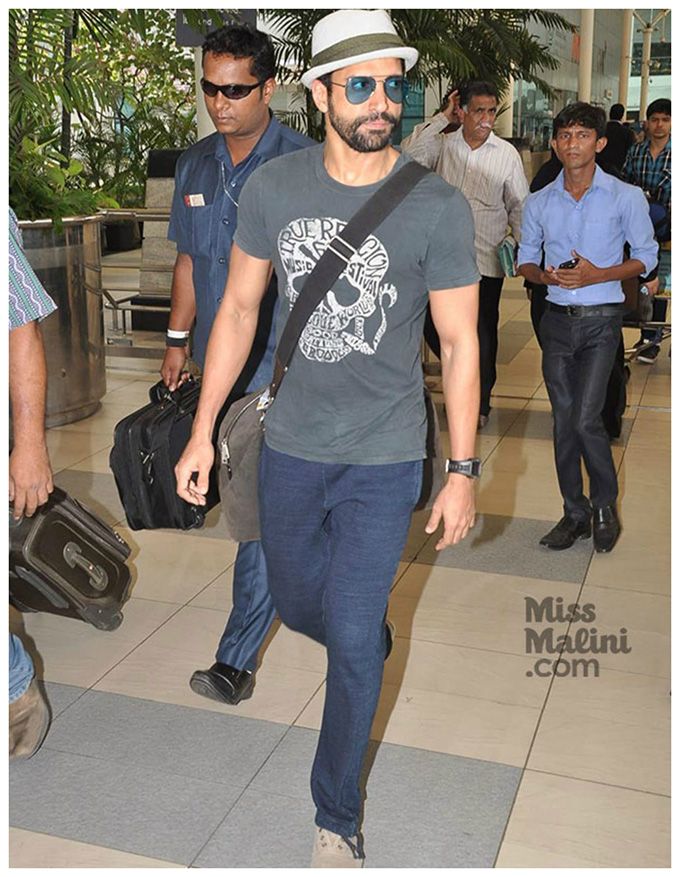 Farhan Akhtar's airport style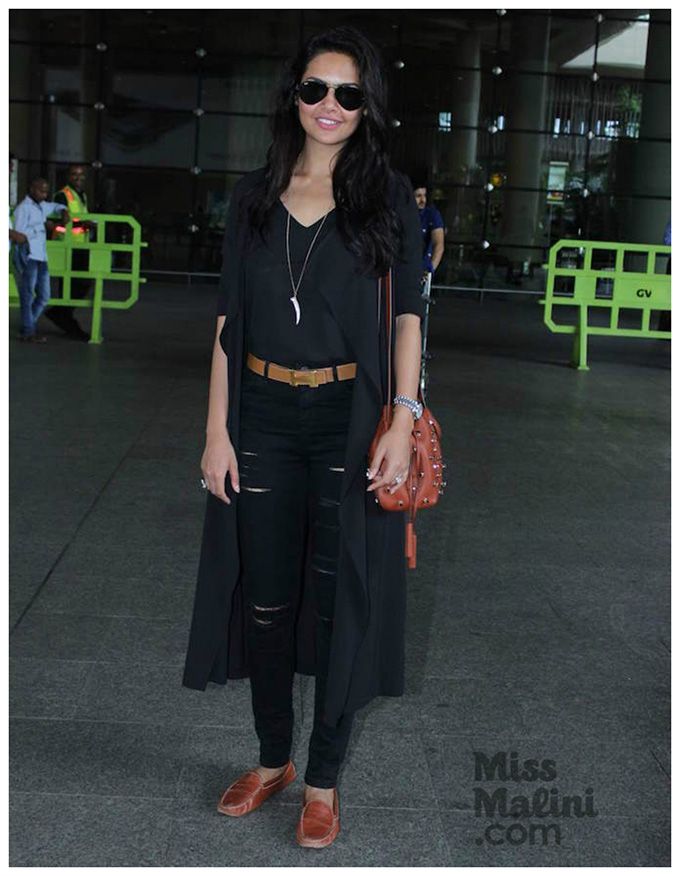 Esha Gupta's airport style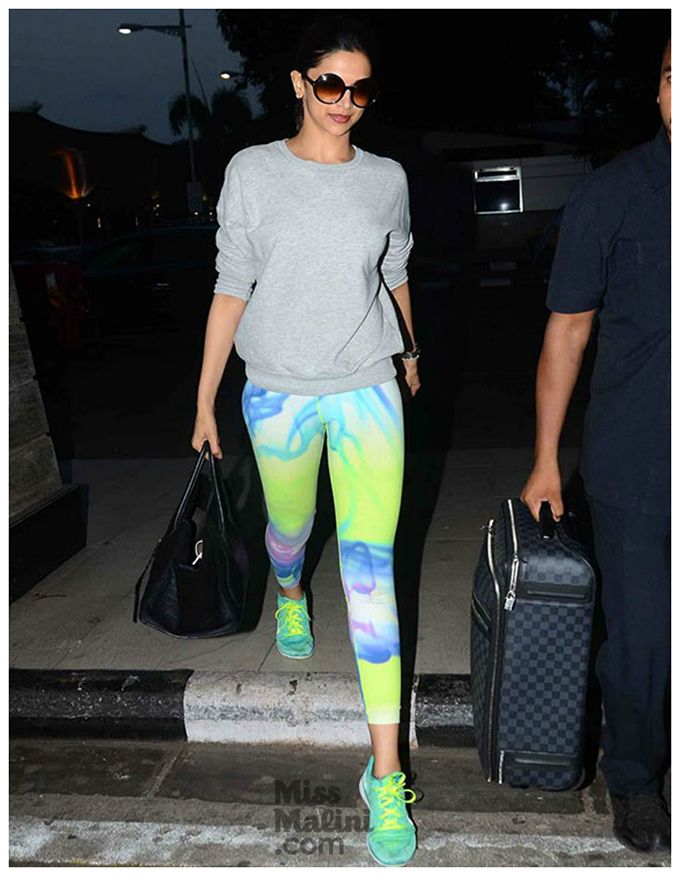 Deepika Padukone's airport style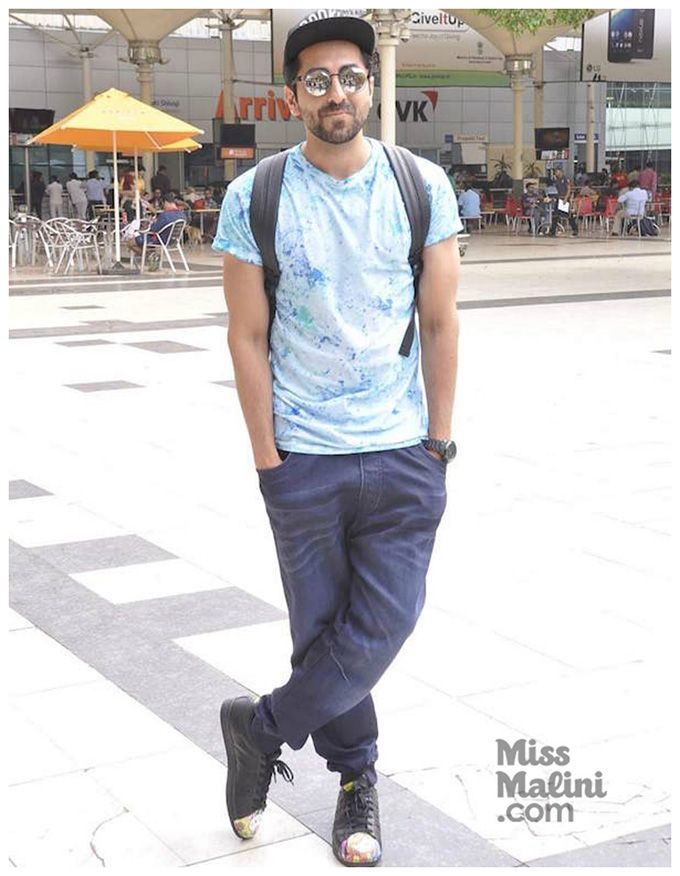 Ayushmann Khurrana's airport style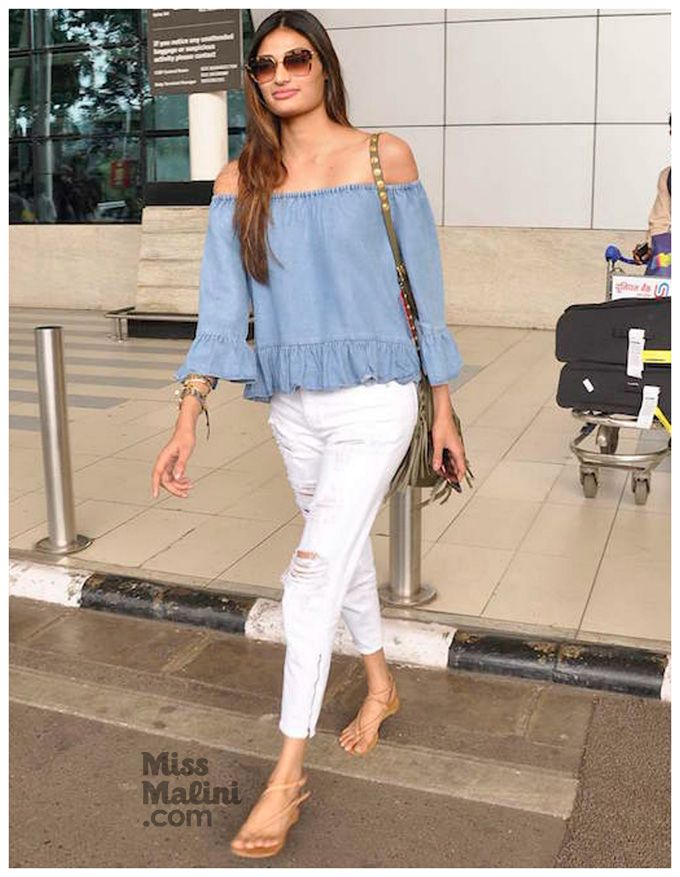 Athiya Shetty's airport style
Anushka Sharma's airport style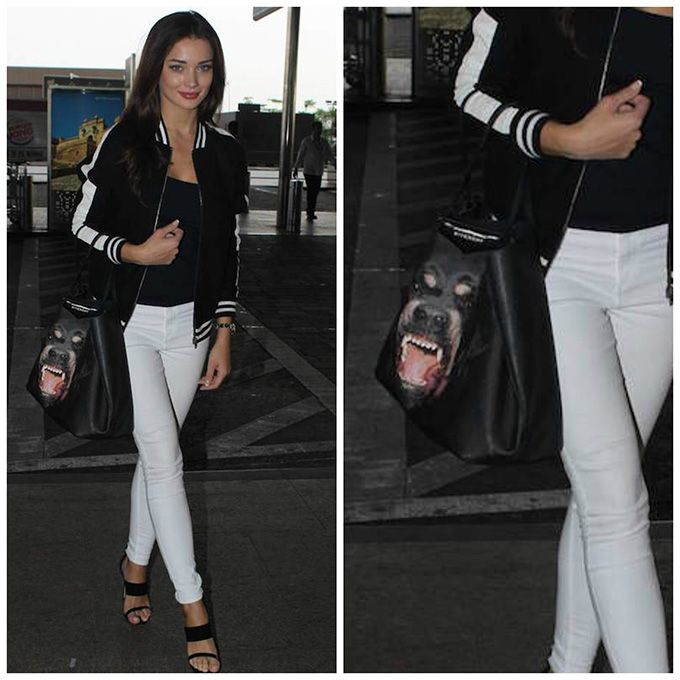 Amy Jackson's airport style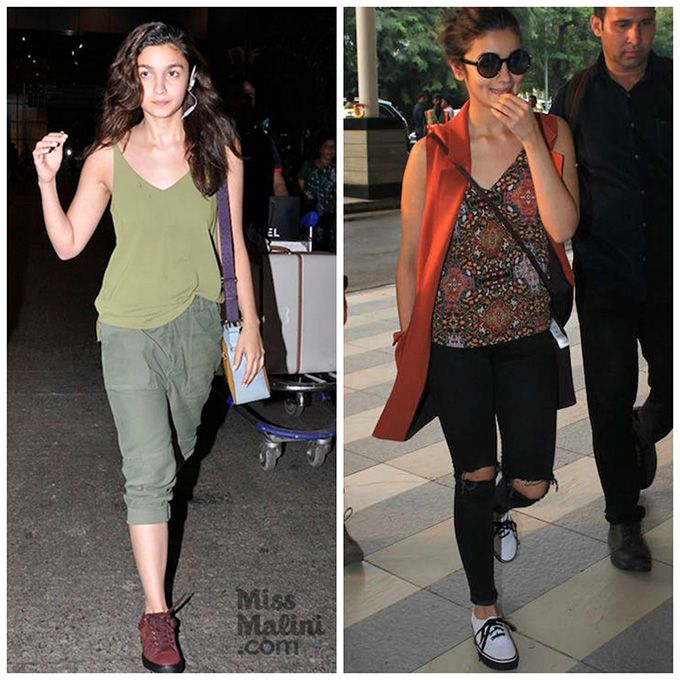 Alia Bhatt's airport style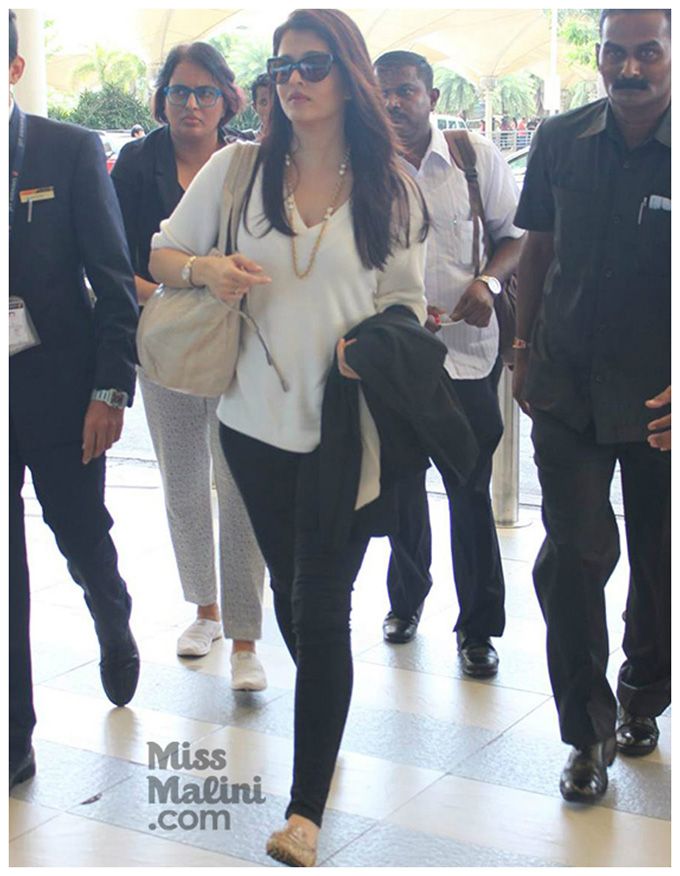 Aishwarya Rai's airport style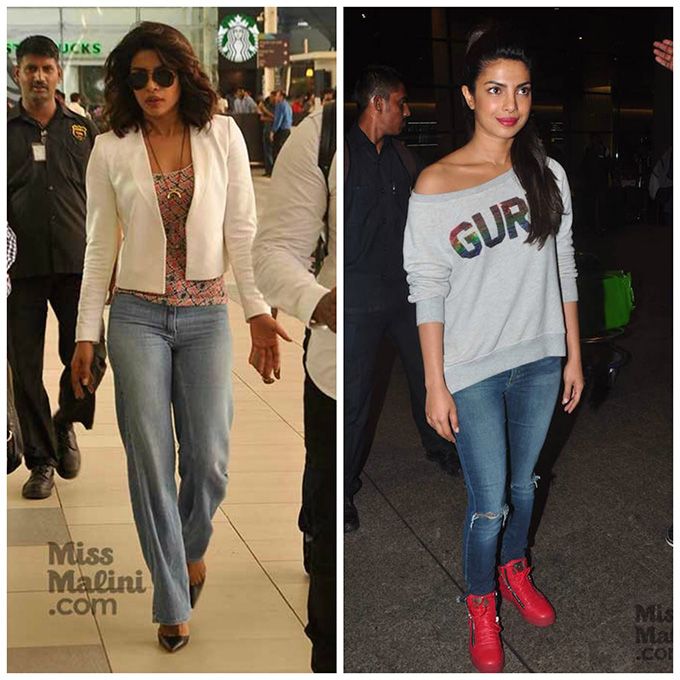 Priyanka Chopra's airport style
Do you have a favourite? It's so hard to pick!