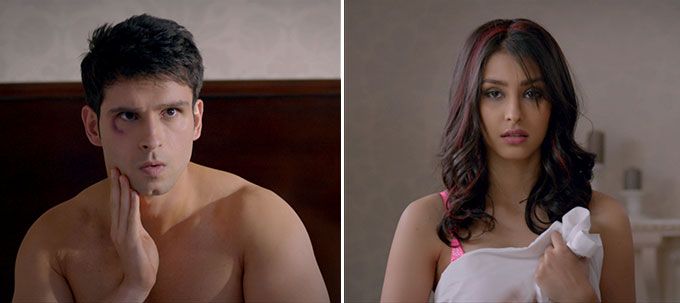 Time and again, the Indian censor board has received flak for asking filmmakers to mute or remove certain words from their films just because they deem it inappropriate. And recently, if reports are to be believed, they've given a film's trailer an 'A' certificate because of the use of the word 'bed'.
The Girish Kumar and Navneet Dhillon starrer Loveshhuda was supposed to release its trailer with Tamasha, but apparently has to wait to release it with Hate Story 3. This is because a line in the teaser states, "A love story that starts in bed," and that prompted the board to give the trailer an A-certificate. It seems that the promo doesn't have any adult content otherwise, and does not even feature a kiss.
The film's producer Vijay Galani confirmed the news, saying:
We were to come out with the teaser alongside Tamasha, but due to A certificate, it is now being attatched with Hate Story-3.
Hmm!