The world may be waiting for the release of Star Wars: The Force Awakens, but beauty addicts know that the real action happens on the red carpet. With the celebrities decked out in their best, the Los Angeles premiere of this movie has turned out to be one of the most glitziest and glamorous affairs. Check out 5 of our favourite looks below!
1. Lupita Nyong'o
With her sequined, backless dress and glowing skin, it's safe to say that Lupita Nyong'o looks out of this world. Her silvery eyes matched her outfit perfectly, while the cat eye gave the look an elegant twist. An oversized bun and a swipe of bright red lipstick completed the entire look.
2. Sofia Vergara
How do you spot a true Star Wars fan? By the back of their head! Sporting a chic, Princess Leia-inspired twisted buns, the newlywed actress looked beyond radiant. Her matte red pout kept the look sophisticated.
3. Daisy Ridley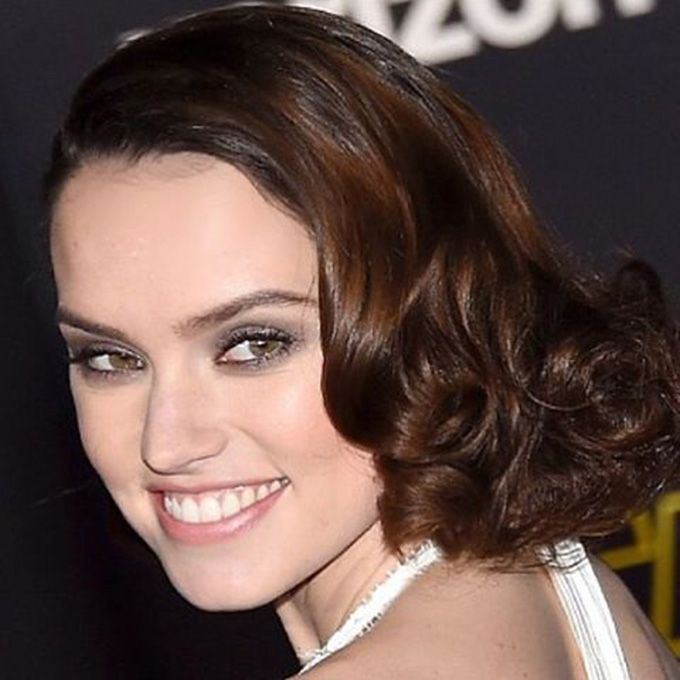 The film's leading lady, Daisy Ridley, sure knows how to steal all the attention. The actress' beautiful eyes were offset with a soft, smoky shadow and fluttery lashes. The voluminous, pinned up bob and light curls looked both fresh and classy.
4. Maria Menounos
Another beauty who flaunted twisted buns, was Maria Menounos. However, instead of wearing her hair in two buns, she chose to carry off a series of mini-buns. The wispy strands, ombre hues, and lined eyes gave off a sultry vibe.
5. Janelle Monae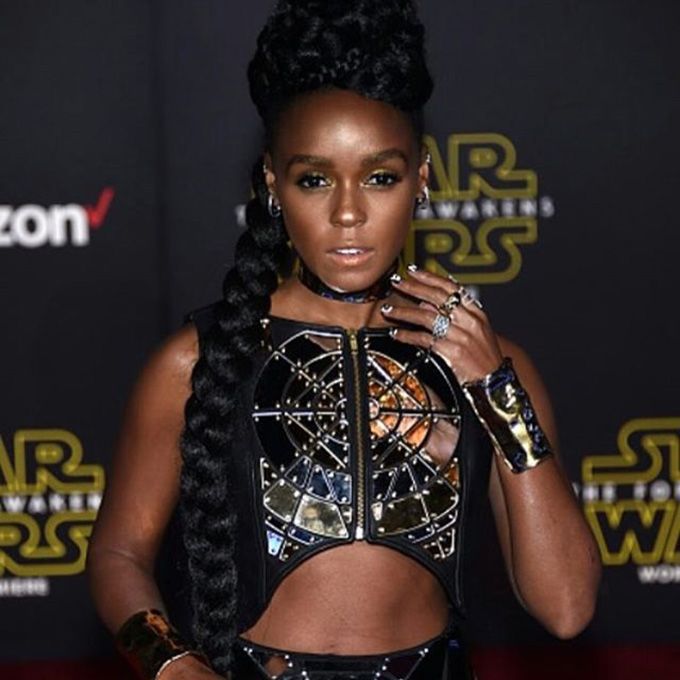 If we were handing out awards, then the one for the best hairdo would definitely go to Janelle Monae! Rather than sporting a generic braid, her hair was first wrapped on top of her head and then styled into a thick plait. As if her hair wasn't eye-catching enough, she also chose to go with a gold gilded lids. It's edgy, but totally worth it!
How great are these looks? Feel free to turn to them for a little beauty inspiration!