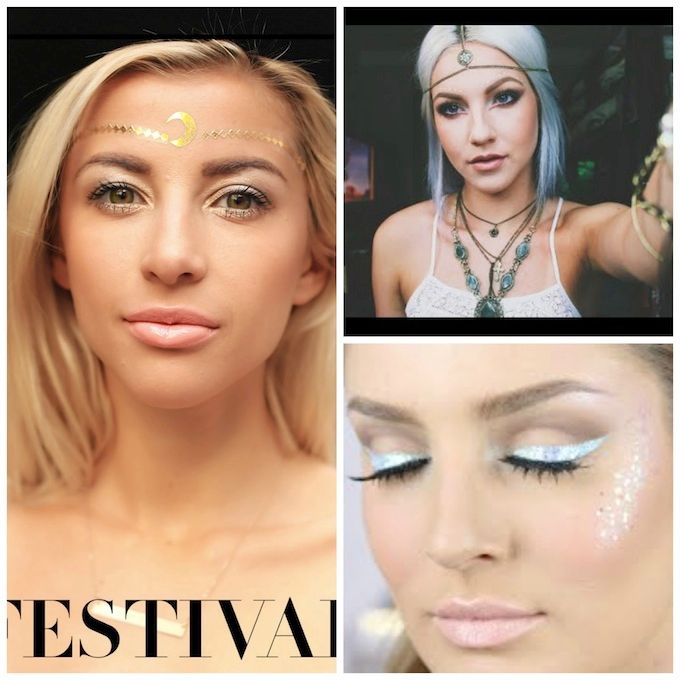 If you're about to #JoinTheTribe at the Bacardi Enchanted Valley Carnival, in Aamby Valley City, this weekend, then girl… you've got to get your beauty game in order. But before you do that, you've got to get your tickets, so you can do that right here. Once you're done with that, you've worked out the details with your bezzies, and planned your outfits, it's time to concentrate on being and staying on fleek throughout the tenting situation. Here are 7 makeup tutorials that will last all day and go on completely fuss-free, so you can enjoy more and concentrate less on how you look.
Zoella Gives Us A Basic Look
This is probably the easiest look to recreate and she even gives you tips on what to take with you. It's best of you carry one, big vanity case instead of fitting in all your makeup! Also, carry a little mirror with you. 🙂
AllisonLovesJB Reminds You What Music Festivals Are All About
She talks about music festivals being all about self-expression and how true is that? It's the one time you can get away with as much creativity as possible, so if you love makeup… who's stopping you from spending a little extra time to go crazy?
The Beauty And The Blondie Gives Us Pretty & Boho
If you want to add a boho vibe without going too crazy, try the dots along your forehead. You can multi-purpose colored liner or you can use an eyeshadow stick, kohl pencil… really, whatever you would like!
Chloe Morello Shows You How To Make A Statement
If you can do this at a festival, they I guarantee everybody will be looking at you! It's really cool, different, and probably requires practice, so get going, and remember, you can choose and pick a few elements.
Evelina Keeps It Really Simple
It doesn't get simpler than this. Flash tattoos will be your best friend!
The Makeup Chair Gives Us Tips On Long-Lasting Makeup
This is of utmost importance.
Finally, Easy Removal!
Just makeup wipes and a cleanser will do. Double-duty your moisturizer as a night-cream and a primer, that way you'll carry the minimal amount of skincare, but skincare is a must. Half-hearted makeup removal and dry skin won't allow your makeup to sit well the next day.
P.S – stay hydrated! This will give you energy through the festival and it won't allow dullness to creep up on your skin.