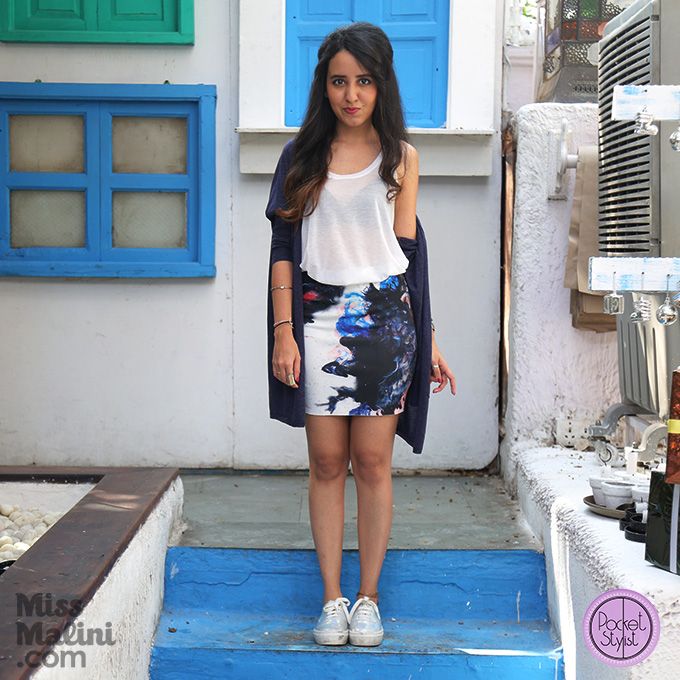 Yes, it's winter. Yes, everyone is trying to layer up. But, you've already figured out that you don't really need that extra layer in a city like Mumbai. In fact, it's still warm enough to wear your shorts and skirts, and just throw on that light jacket to channel some Christmas spirit (ask BandraRoad). It's also party season, and wouldn't it be nice to have a cover-up or cardigan that's either sparkly, or has just the right amount of 'sexy' to wear out? Truth be told, it's not about the cardigan, but how you wear it, and what you wear inside it. Take my outfits for instance…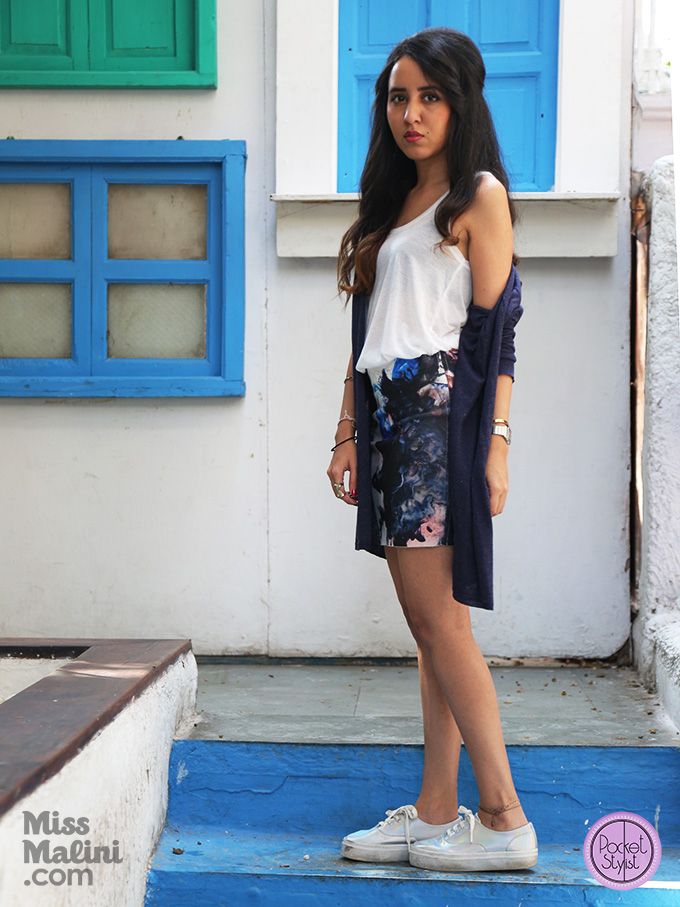 It's a short, high-waisted skirt with a basic tank and a cardigan. Let one shoulder drop, and let your toned arms show – Lord knows it isn't cold enough to keep everything covered up!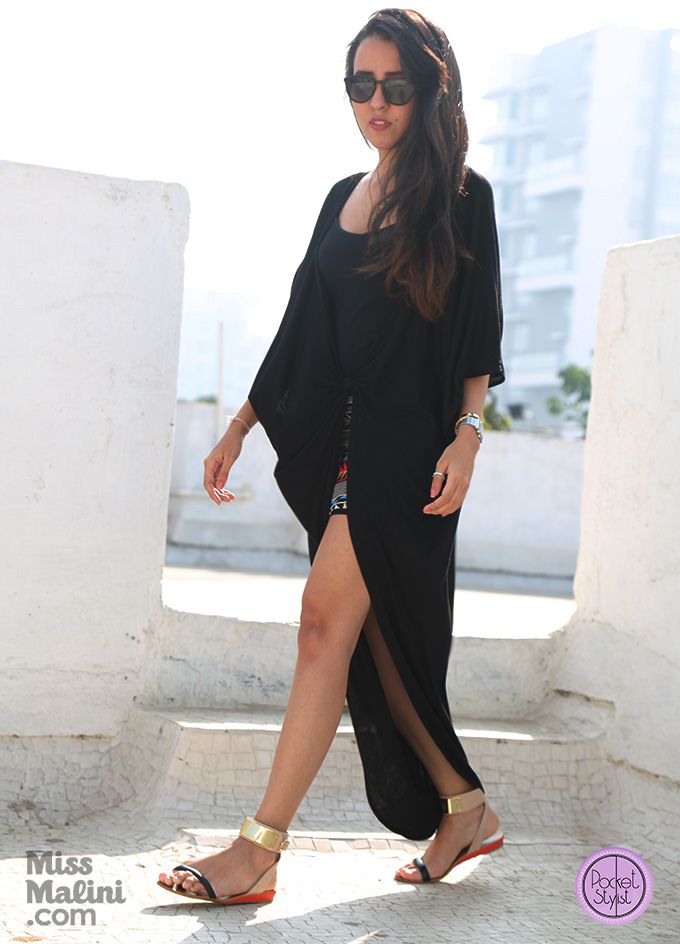 You don't always have to wear something long inside a floor length jacket. I'm wearing my Je cover-up with a printed skirt and a tank. I could wear the full look out at night, and just add a pair of strappy stilettos – It's covered up, but still sexy!
Give some of these options a try the next time you're stepping out…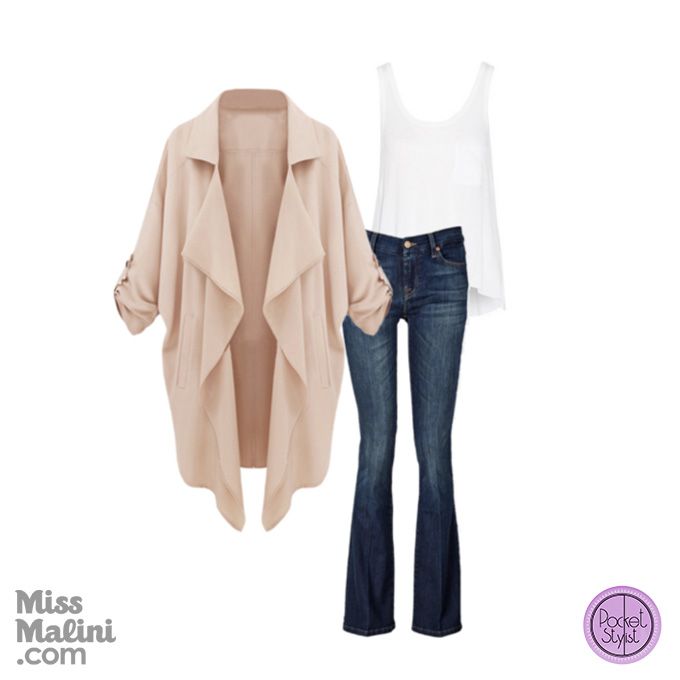 Pair your cardigan with bootcut jeans and a basic tank to lunch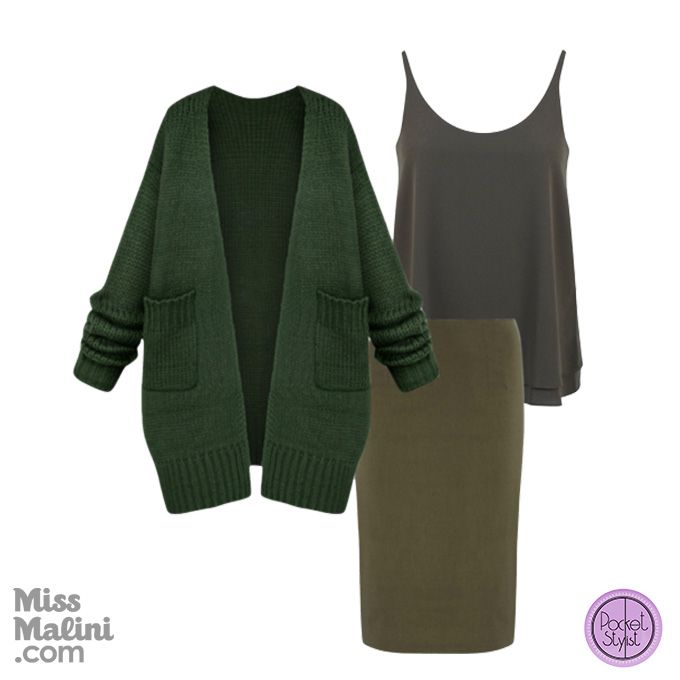 Go monotone in khaki and green with a chunky cardigan over your pencil skirt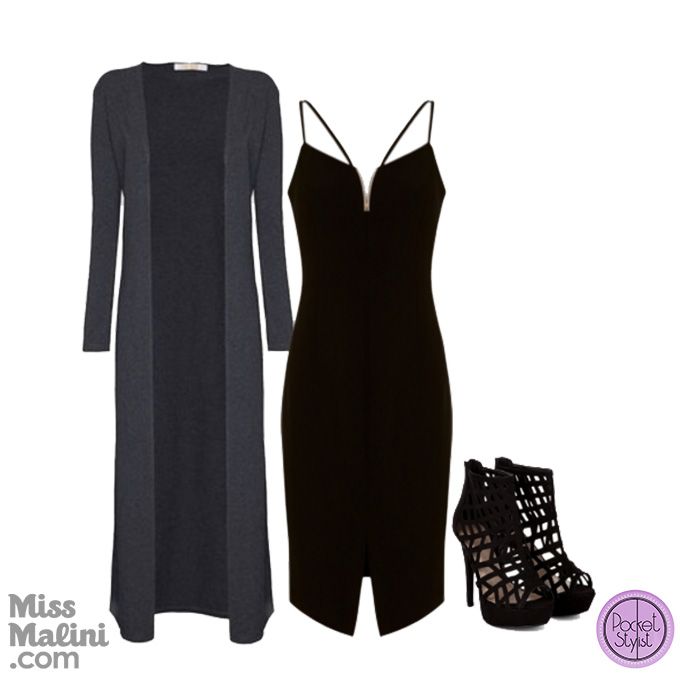 For a night out, wear your short dress with a floor length cardigan
Sure a lot of people like a snowy, cold Christmas. But for me, it's always sun > snow and these cardigans give me the best of both worlds 🙂
If you like what you see, show me some <3 on Facebook and Instagram 🙂 You can read all my other Pocket Stylist posts here.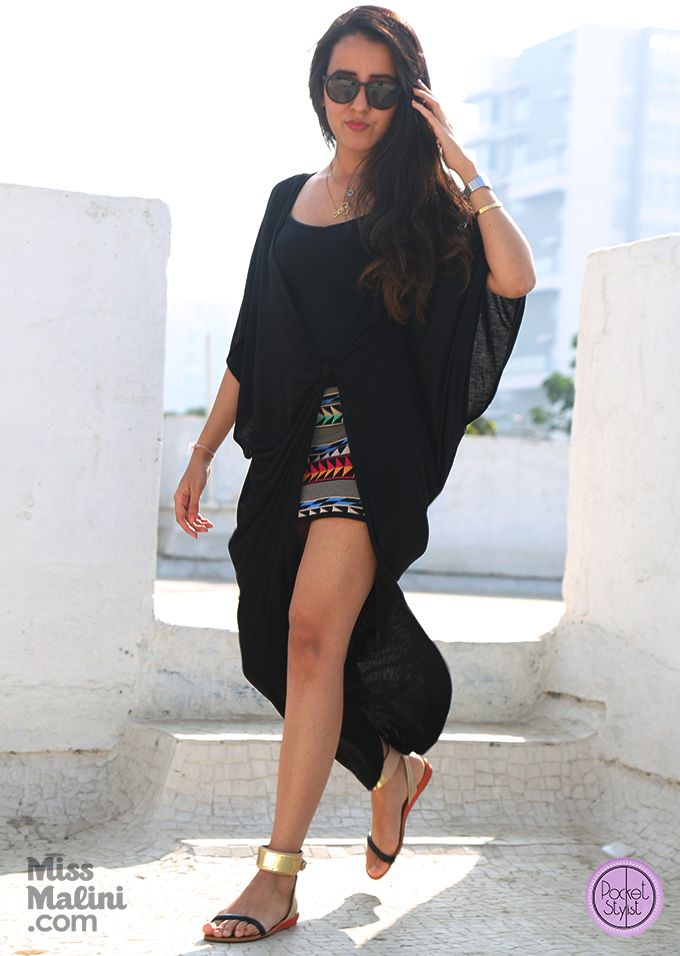 *Location courtesy Olive Bar & Kitchen