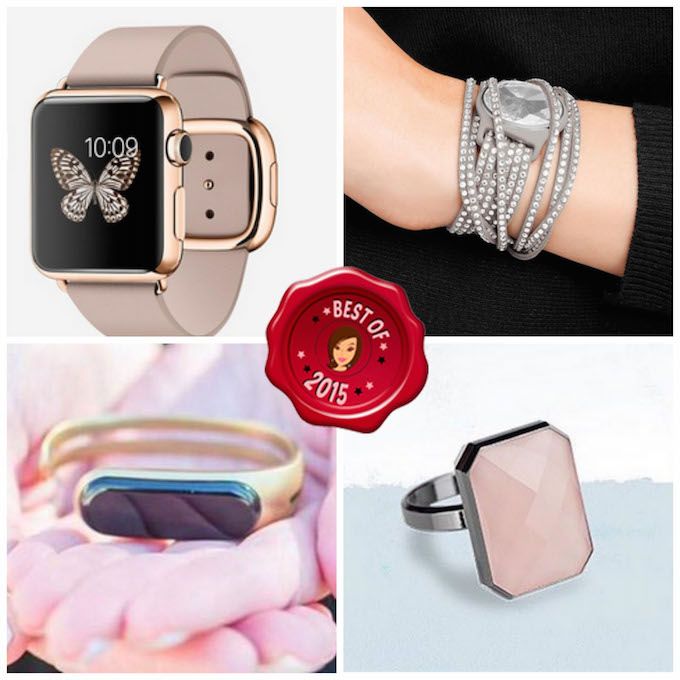 Gone are the days when wearable technology meant walking around wearing a hideous bulky rubber watch. Thank god. As wearable tech evolves, brands are going for sleeker looks, edgier designs, and a fashionable twist. It's all about designing wearables that you WANT to wear, that you WANT to show off; wearables that compliment and add to an outfit, not stand out to mar your look.
Been debating delving into the world of wearable tech but haven't yet found "the one"? Take a look at our list of the most fashionable wearables of 2015 for some stylish inspiration!
Apple Watch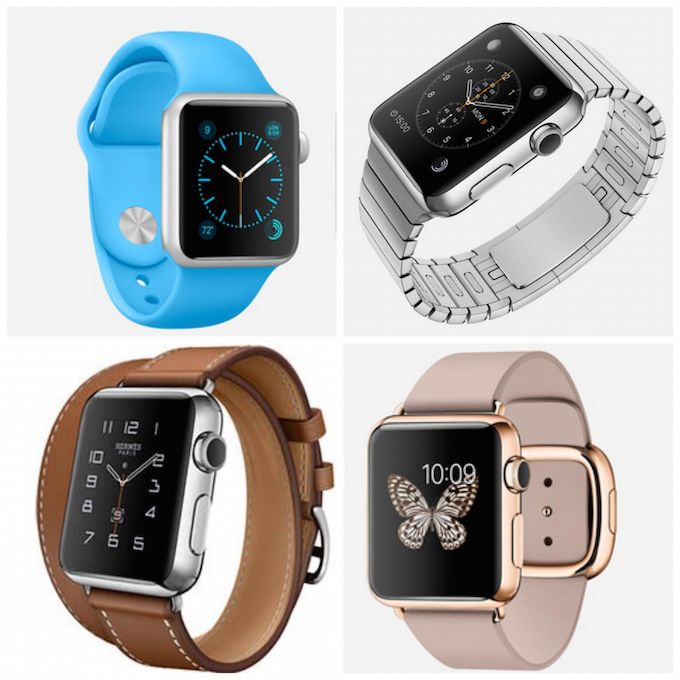 The minute Apple announces the launch of ANY new product the frenzy begins and demand goes off the charts. So, it was no surprise that the Apple Watch became the most anticipated thing in wearable tech this year. While we admit to having a hard time getting around the high price of this little gadget, we can't help but to be swooned into the frenzy. In it's simplest form, the Apple Watch is essentially an iPhone on your wrist. You can use it to text, make phone calls, check into flights, track fitness goals…the list goes on and on. Not to mention, the options to customize your look are limitless – different case materials, colors, sizes, and countless interchangeable straps. Stack up with your favorite bracelets and it's instant #geekchic.
Swarovski Shine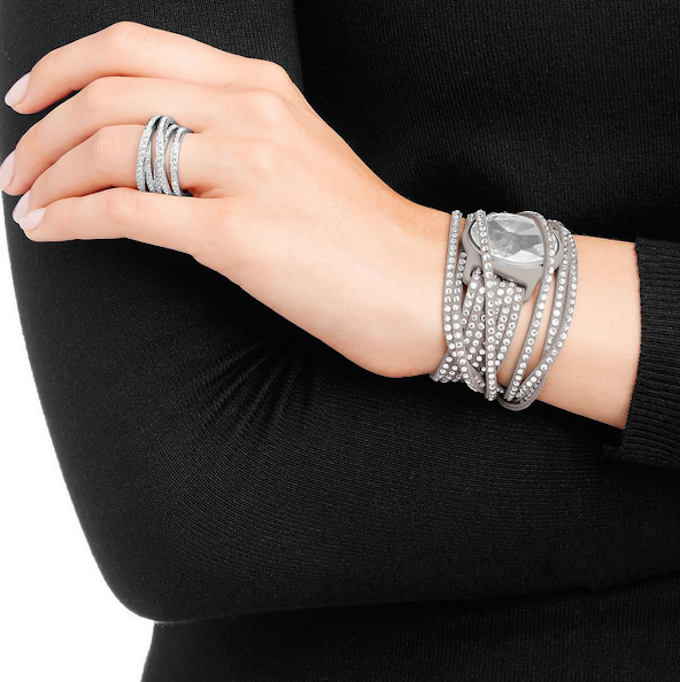 What do you get when you combine the glamour of Swarovski with the technology of Misfit? A wearable where the tech has all but disappeared and there's enough bling bling to go around! Not only does the Swarovski Shine enable you to track your daily activities as they relate to your personal fitness goals, but it also monitors and understands your sleep patterns in order to improve the quality of your sleep. But what we love most about this wearable is it's design – the 'tech part' isn't at all noticeable and the bracelet is gorgeous enough to hold it's own at even a black tie event!
Ringly 'Libra Collection'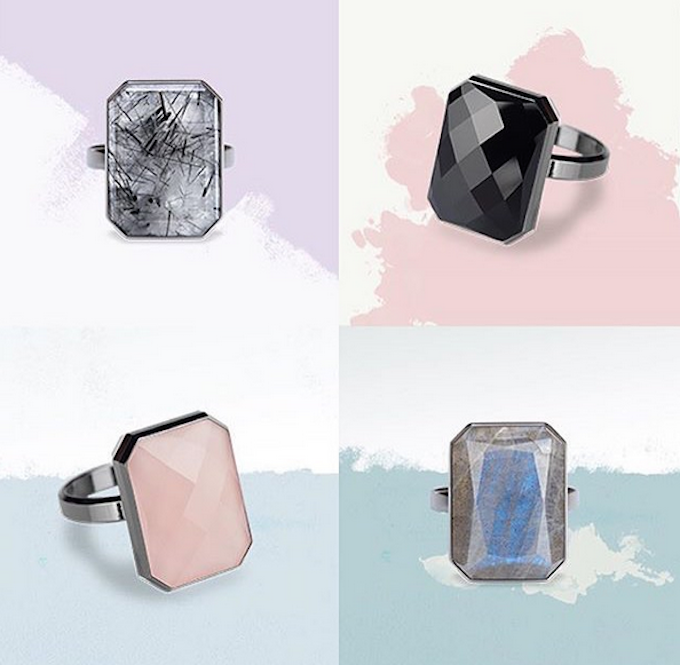 Ringly is hands down our favorite wearable ring on the market and things got even more glamorous when the brand launched their 'Libra Collection' earlier this year. Ringly pairs with your smartphone to give you notifications from the apps that matter the most to you. It allows you to choose from 4 vibration patterns and 5 light colors to customize your alerts – purple light (mom's calling), vibration pattern 1 (Facebook notification), blue light (new WhatsApp message), and so on and so fourth. Super cool, isn't it?
Mira
After a wildly successful run on the world's largest funding platform, Kickstarter, Mira launched early this year and quickly became a favorite amongst the choosiest of fashionistas, Manhattan's Soho elite included. This fitness tracker isn't aimed at fitness fanatics, but rather works to encourage the average woman to include some form of exercise into her daily schedule. Mira tracks user's steps, distance walked, calories burned and lets you program in other activities that are part of your fitness regime. Its sleek design ensures that it doesn't standout as a wearable, but rather blends into your look as a delicate bracelet or as part of a statement stacked set.
Bellabeat Leaf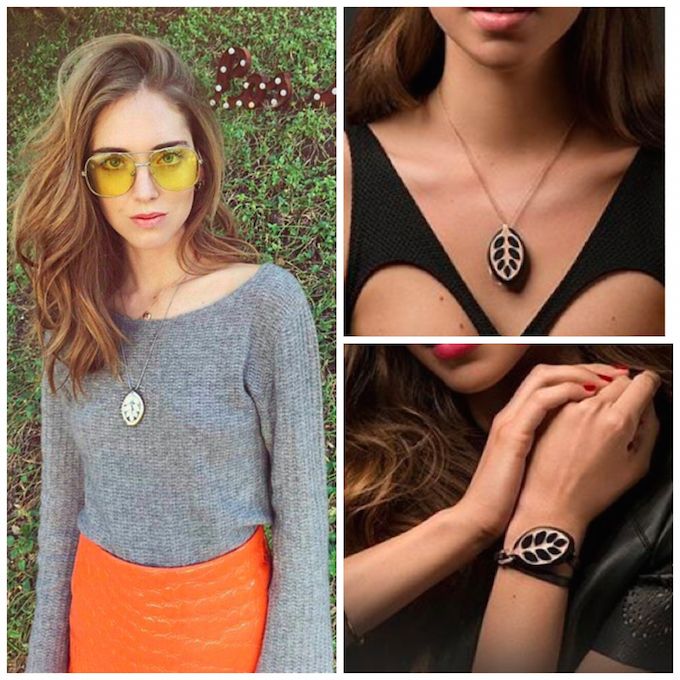 In a world dominated by wearable bracelets, comes the Bellabeat Leaf – a beautiful, delicate, and dainty piece of "smart jewelry". The Leaf can be worn as a broach, a necklace, or a bracelet and is programmed to cater to the needs of women in a way that most other wearables on the market aren't. How so? Like other trackers, the Leaf monitors activity and sleep but unlike other trackers it also monitors stress levels and reproductive health. The device enables women to track their menstrual cycles and cross reference that information with the other data collected, in order to promote overall feminine and reproductive health. Beauty and brains <3
Moto 360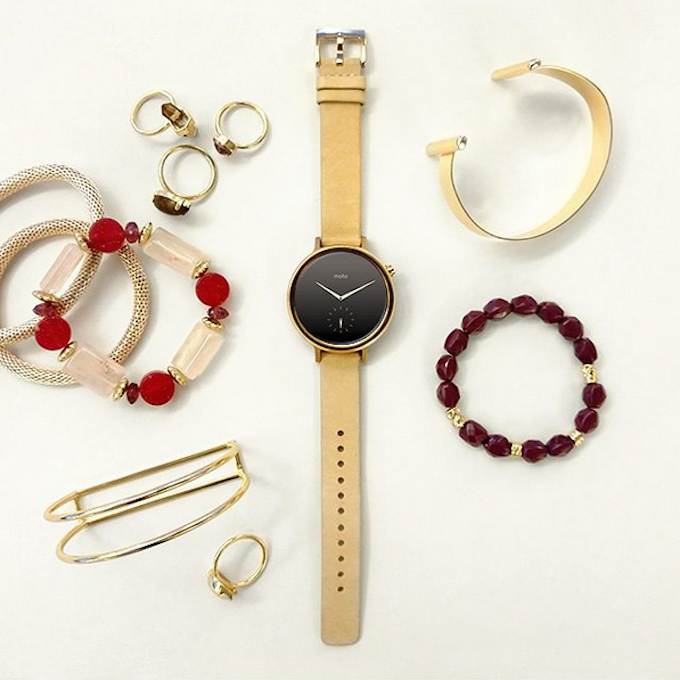 Motorola's Moto 360 has been dubbed by many as the most attractive smartwatch that the world has ever seen. Take a look for yourselves – it actually looks like a traditional watch! Compatible with all Android-powered phones, this smartwatch can certainly give the Apple Watch a run for it's money. Features include tracking daily activity metrics, instant updates from your smartphone, access to a massive lineup up of apps, and hands-free voice control. The Moto 360 currently comes in three versions, two for men and one for women, and can be personalized with over 300 combinations of style, body and materials. Bets on anyone even realizing that you're rocking wearable tech!
With a few more days left until Christmas, there's still time to make some changes to those wish lists! Better get to it! 😉