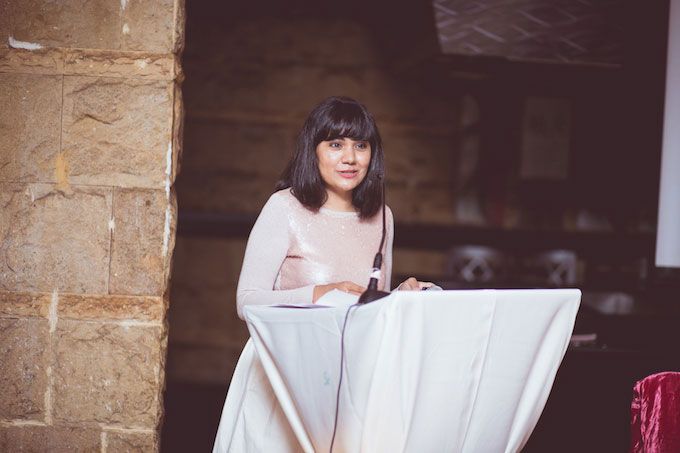 Last week, I had the opportunity to attend the WeddingSutra Masterclass at the J.W Marriott, Juhu. No, I'm not getting married, but if I'm getting free styling lessons, I'm never one to say no. Being surrounded with all those happy brides-to-be, anticipating their wedding dates, planning for it to be perfect, and taking notes was an exciting feeling. There was a buzz in the atmosphere and when Nisha Kundnani took the mic, everybody listened. She's a celebrity stylist, she's been a fashion journalist, and she's now the creative director of Bridelan.
Within a short span of an hour, Nisha tried to fit in as many easy style lessons as she could, quick tips that our brains could retain and follow for a lifetime. Good style is always applicable, it isn't something that only works for a particular occasion. So, let's start with that.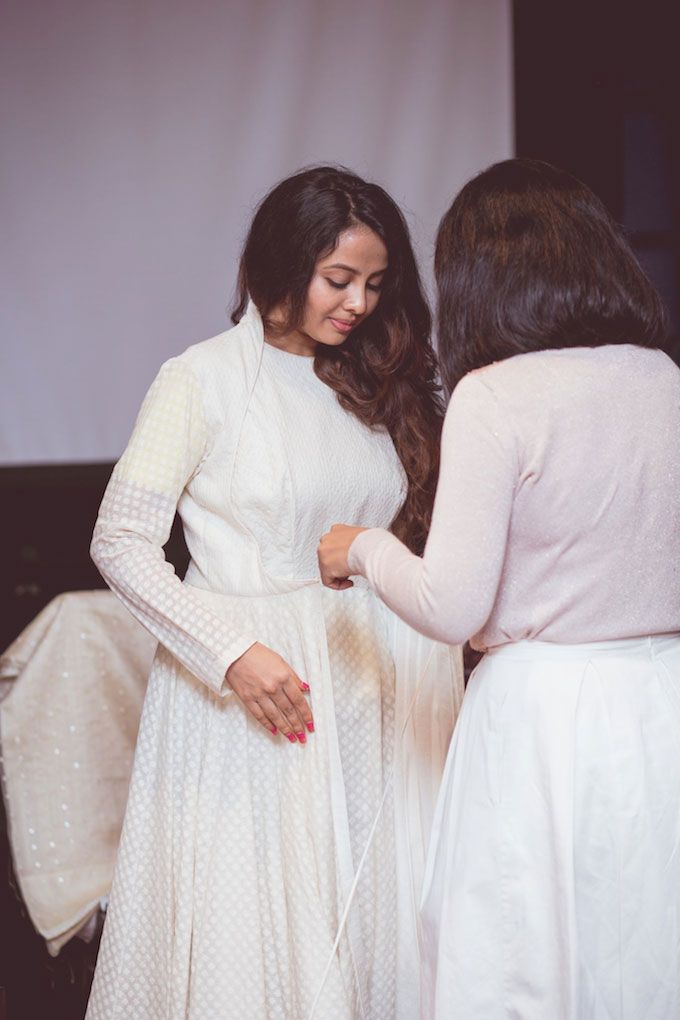 You take great fashion lessons and channel them bit by bit into your everyday life. Take each day as it comes and before you know it, it'll become a way of life. Nisha shared with us the concept of minimalism that's taking over Indian fashion. That was the first lesson. She brought with her an elegant Sabyasachi saree, a Raw Mango kurta, a Shantanu Goenka anarkali, and other classic pieces. None of the clothes were too heavily embroidered or covered in heavy work. And yet, they were elegant and traditional.
This brings me to point number 2: traditional is never a mistake. When in doubt, stick to traditional, but you can marry the concept of tradition and minimalism. While many people like wearing bold, statement pieces for the wedding day, we don't think about the many other functions. Wouldn't it be nice to have something minimal that you could dress up or dress down according to your free will? Nisha demonstrated this on the brides in the audience using platinum jewellery provided by Waman Hari Pethe Jewellers.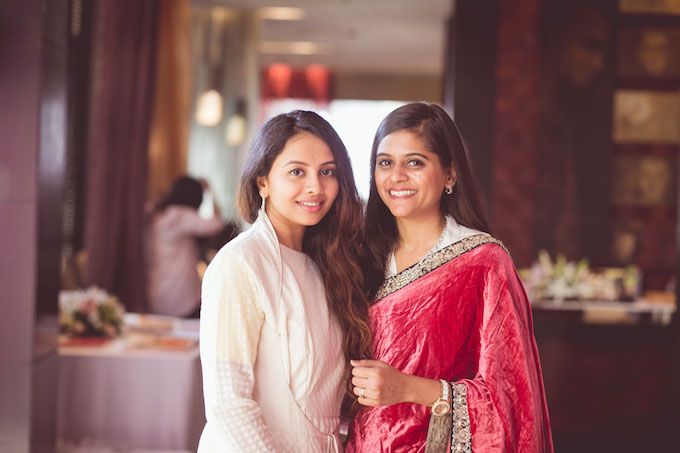 Number 3: Nisha also spoke about re-purposing outfits, another trend that fits in with her initial points. You can re-wear a lehenga with a crop top, you can throw a colorful dupatta on a white salwar, there are so many options. So, if not for you main wedding day, opt for simple & traditional for the other functions. This way, you're making an investment that you can reuse. Nisha believes that the same applies to jewelry.
Wedding jewelry is an investment, a major one, and parents often want to give their daughter the best! But of what use is only heavy polki sets or obnoxious diamonds when you can't wear them on a day-to-day basis. This is where she introduced Platinum EVARA. Platinum is a metal more rare than gold, so when it comes to gifting an investment, that's all accounted for. Diamonds shine beautifully in a platinum setting and EVARA's jewelry plays off minimalism. The sets can be wore as separates, they can be worn with ethnic clothing (as Nisha demonstrated), and they can be worn again during date night with your husband.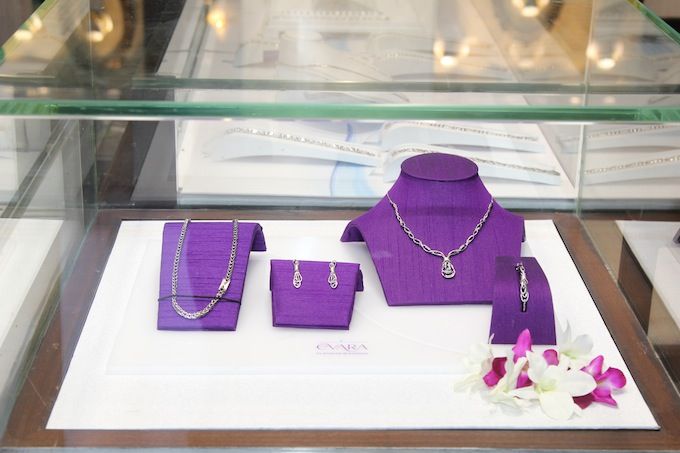 Platinum EVARA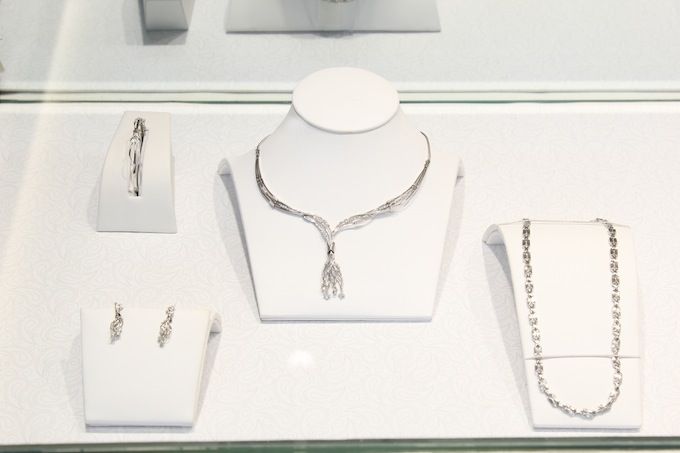 Platinum EVARA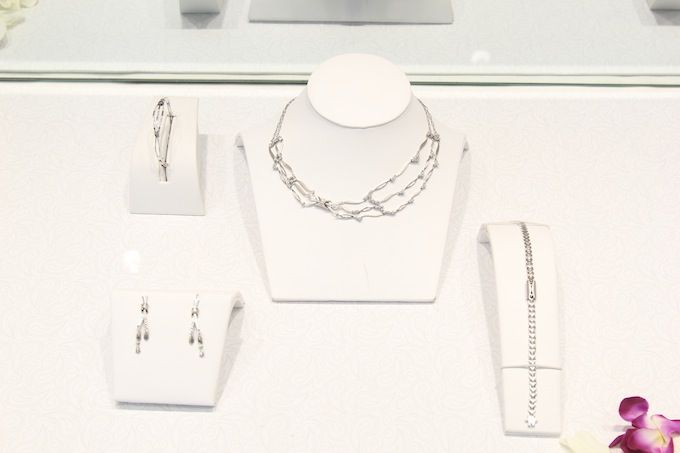 Platinum EVARA
More than jewelry, EVARA signifies a gift of love that is given from parents or from in-laws as a blessing. Love is at the heart of every EVARA design with a 'Platinum Bond' that holds together multiple strands, symbolic of the coming together of two families to create a beautiful, new relationship.  The range includes elegant jewelry that can be worn daily as a blessing, or as a touch of style to a formal outfit.
The lessons of minimalism, re-purposing, investing in key pieces that can be dressed up or down, and sticking to tradition are priceless. Nisha's lessonds coincide with the concept of EVARA's jewelry. It's not just about your wedding – style, jewelry, whatever changes you're making, should last a lifetime.
For more follow Platinum EVARA on Facebook, Twitter,and Instagram.
This post is in partnership with Platinum EVARA. All images courtesy WeddingSutra