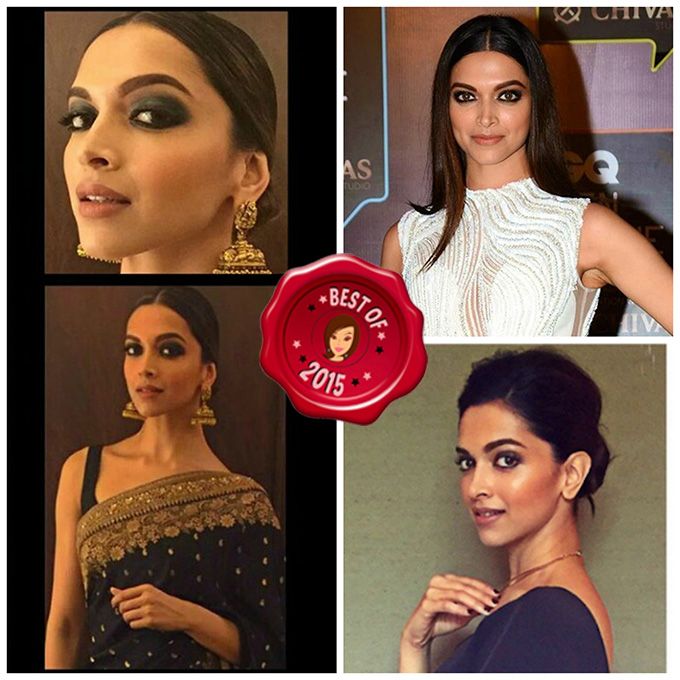 In 2014, Lady Danger orange was Deepika Padukone's lip color of choice. This year, for DPad, at least… it was the year of the smokey eye! Whether it's black or blue, in 2015, she didn't shy away from a bold smokey. The girl's got gorgeous eyes, so what better way to dress it up? We love seeing her style and beauty evolution over the years. With each passing year, she becomes more experimental and less afraid to be her true, confident self! Without further a do, here's counting down 10 of our favorite smokey eye moments in 2015.
1) This Daring Diwali Look!
She's blue-da-ba-dee-da-ba-da… from head to toe! This was the first time she did a fierce, colorful smokey in the year and we approve one-hundred-percent!
2) Then There's The Subtle Pre-Diwali Smokey!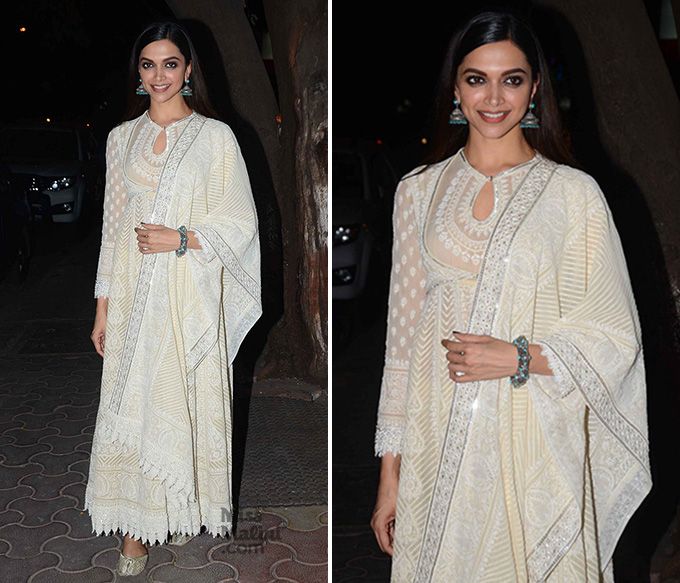 What a perfect way to bring in Diwali with a subtle, smudged kohl look on your lids and under your eyes!
3) The 2015 Star Guild Awards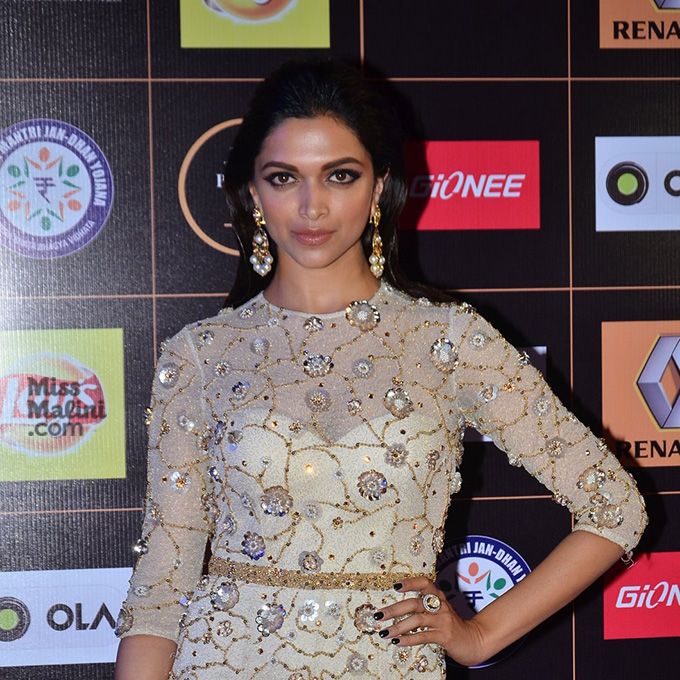 This isn't just any cat-eye, it's a smokey cat-eye and it will transform any girl from cute to sexy!
4) The Gold Smokey
Who said smokey eyes have to be about dark colors? The gold lids with a bronze shadow or the the perfect combination.
5) This Smouldering Smokey!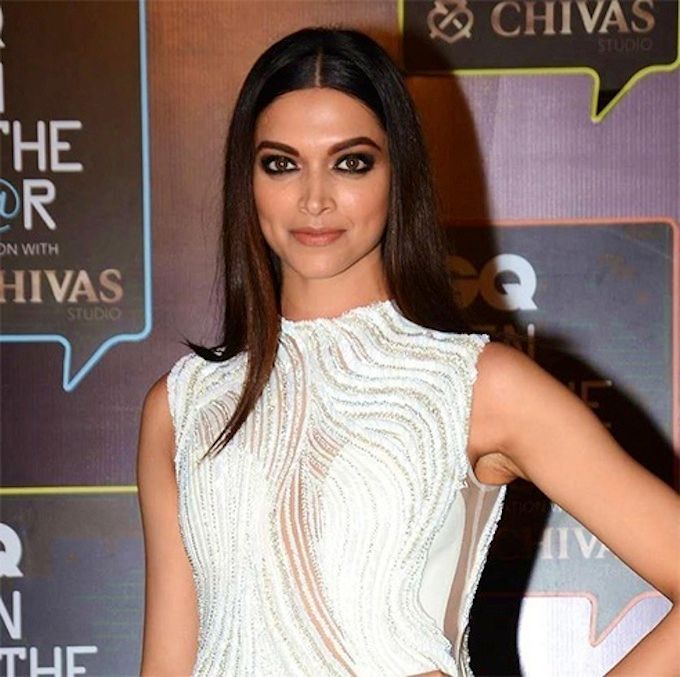 The bold eyes she wore to the GQ Men Of The Year Awards are #Goals! You just can't look away.
6) Her May 2015 Filmfare Cover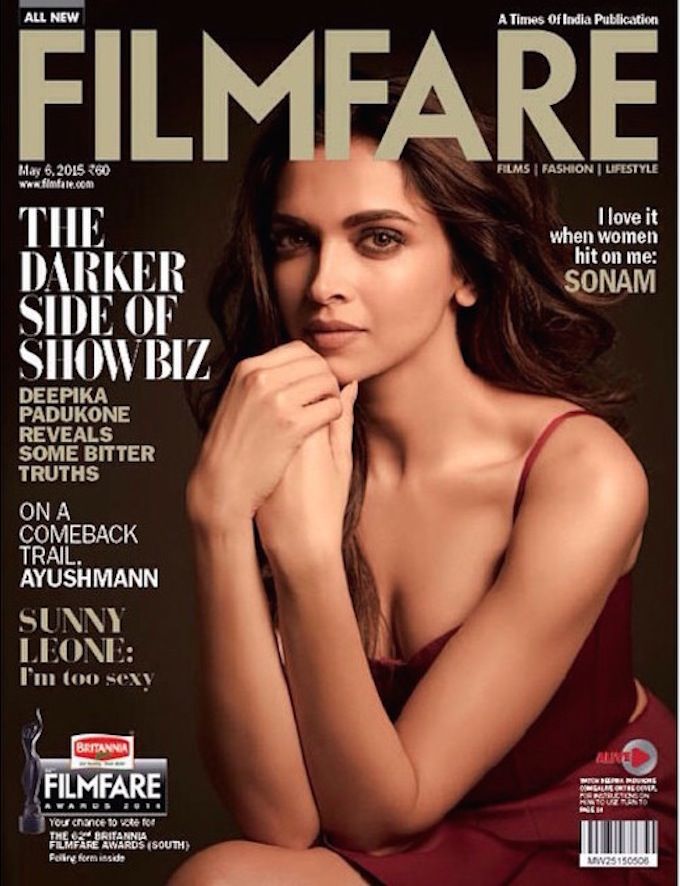 This is what you call a messy smokey done to perfection!
7) Piku Promotions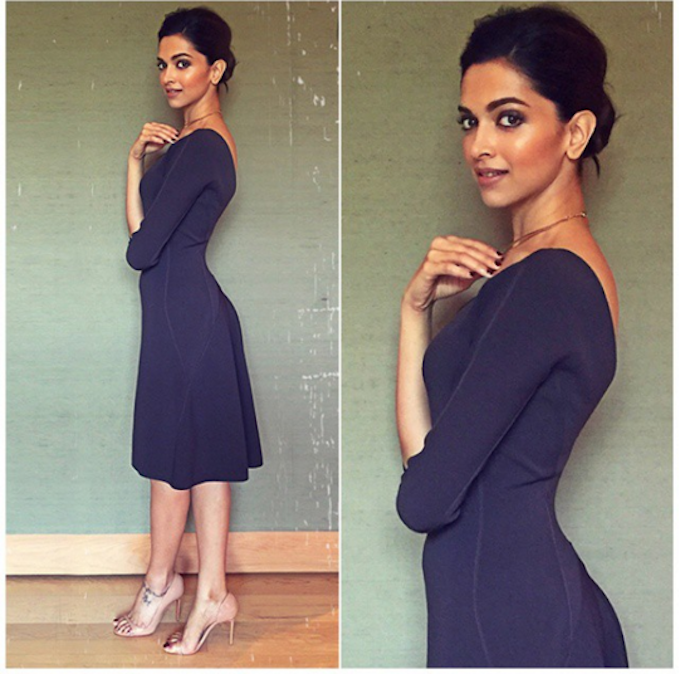 The key to a good smokey eye is defined brows and DP knows it!
8) The Brown Smokey
Tone down a smokey eye with shades of brown and other neutrals!
9) The Gradient Smokey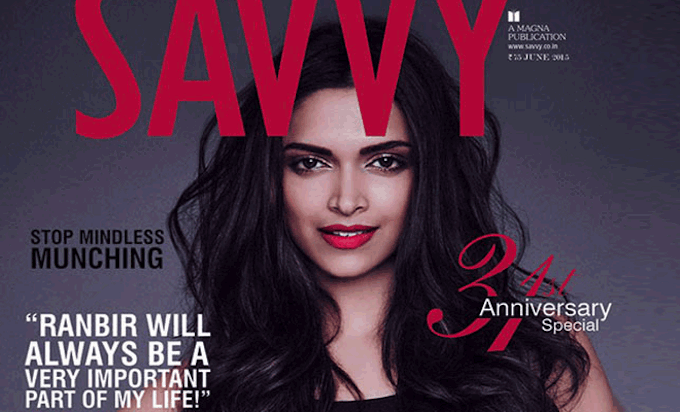 On the cover of Savvy, Deepika sports a shimmering inner-corner, a glossy lid, and a plum smokey on the outer corners! The gradient smokey gives your eye major definition.
10) More Piku Promotions
We've already established that this is, by far, her favorite pose, but Piku promotions seem to be a time where DP stuck to a light smokey eye and neutral lips.
Smokey eyes may not have ruled the runways this year, but who cares when our favorite diva can rock it so well? She's single-handedly bringing it back and there's no way to make your eyes look bigger! So, uhh… who's tempted to opt for a smokey look tonight? I surely am! If you want a quick tutorial on the basics of a smokey eye, check this video out!
For more of our 'End Of The Year,' #BestOf2015 content, click here.