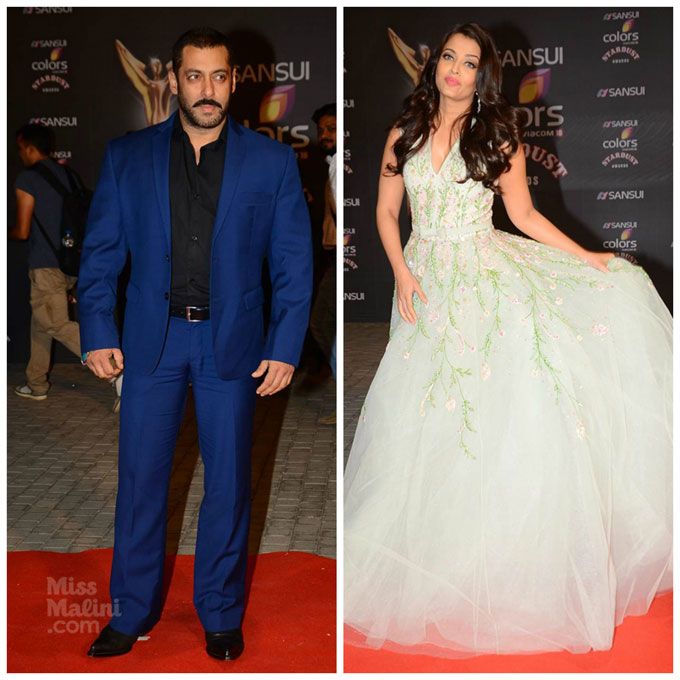 Salman Khan and Aishwarya Rai broke up in 2002 – Yup, 13 whole years ago! (How old does that make you feel?) Ash is happily married to Abhishek Bachchan now and they have a beautiful 4 year old together. Salman too has moved on. Yet, we can't seem to get over the fact that we shipped the two super hard when they were together and that they could rule the world if their relationship hadn't abruptly ended. So when the award season in Bollywood kicked off with Stardust Awards 2015, Ash and Salman grabbed maximum eyeballs for being present at the same event.
I'm told that the two were strategically seated far away from each other to avoid any awkward situation. But honi ko kaun taal sakta hai, amirite? Apparently, Salman and Ash bumped into each other backstage! As Ash was making her exit through backstage after receiving her award for the Best Power Packed Performance (Female), reportedly Salman was making his entry. #Awkward.
I don't know yet if the two even acknowledged each other or not, but the award night definitely proved that Salman and Ash aren't going to go out of their way to avoid being at the same venue anymore.