It's been another year in Bollywood – another year full of scandals, gossip, break-ups, make-ups, selfies, kisses, and everything in between. Since the year has now come to a close, we've broken down ALL the major stories for you right here – so you go into 2016 being completely up-to-date on all your Bollywood news!
1. We saw Abram Khan pose like a boss in front of camera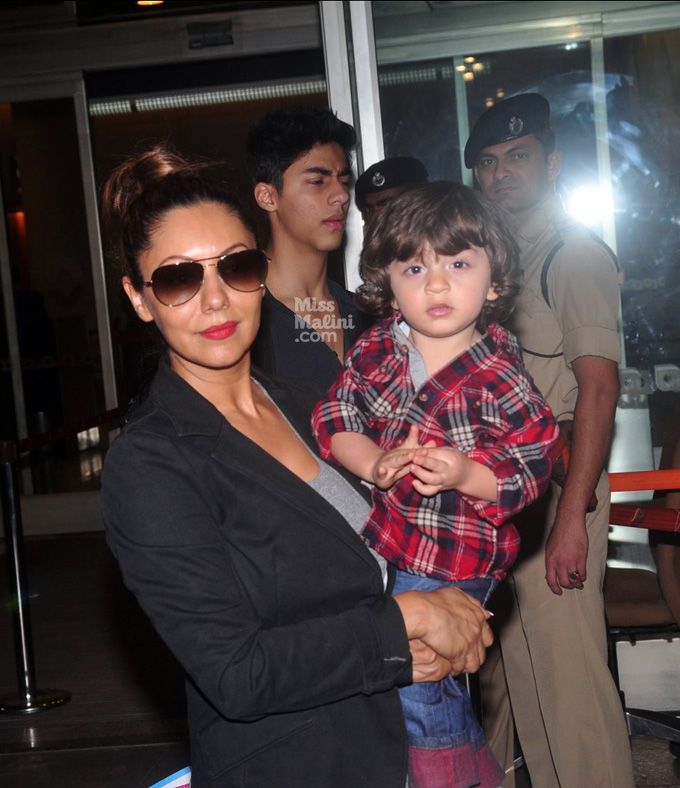 Haha! These Photos Of AbRam Khan Prove That He's Already A Star!
2. Biapsha Basu and Karan Singh Grover got together this year… I mean only as "good friends". KSG also spoke about his ex-wife Jennier Winget in great detail.
Have You Seen These Photographs Of Bipasha Basu & Karan Singh Grover Chilling In Goa?
Karan Singh Grover Reacts To Estranged Wife Jennifer Winget's Compliment!
3. As usual Bigg Boss became a huge talking point. Bigg Boss Halla Bol happened this year, Farah Khan replaced Salman Khan as host, Upen Patel and Karishma Tanna got together and Gautam Gulati won the show!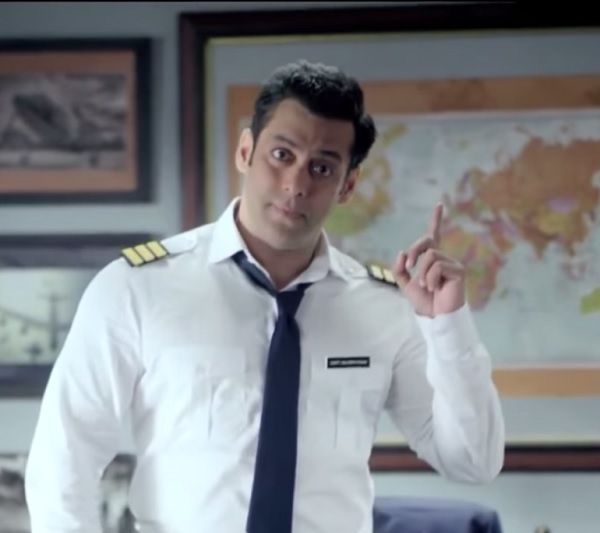 Bigg Boss 8 Recap: Did Farah Khan Do A Worthy Job Of Replacing Salman Khan?
4. Rhea Pillai wrote an angry open letter accusing her ex-husband Leander Paes.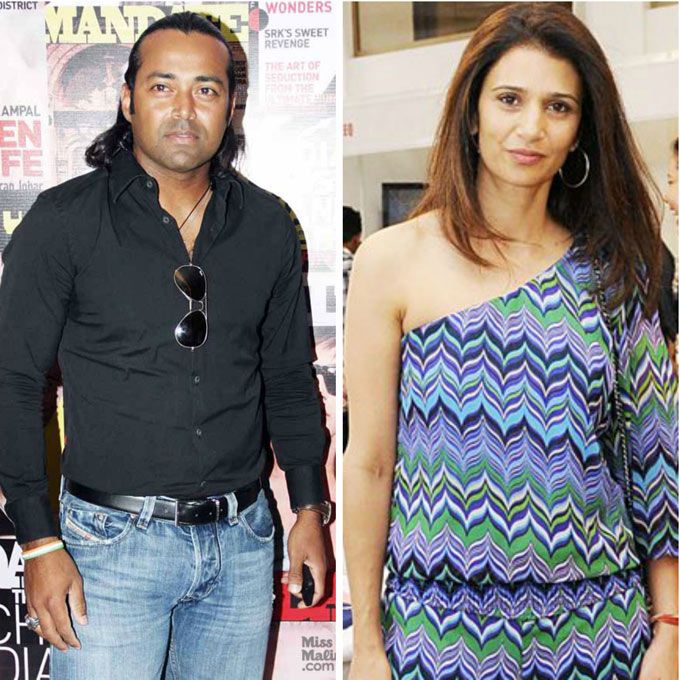 5.  And this photo made us laugh for days.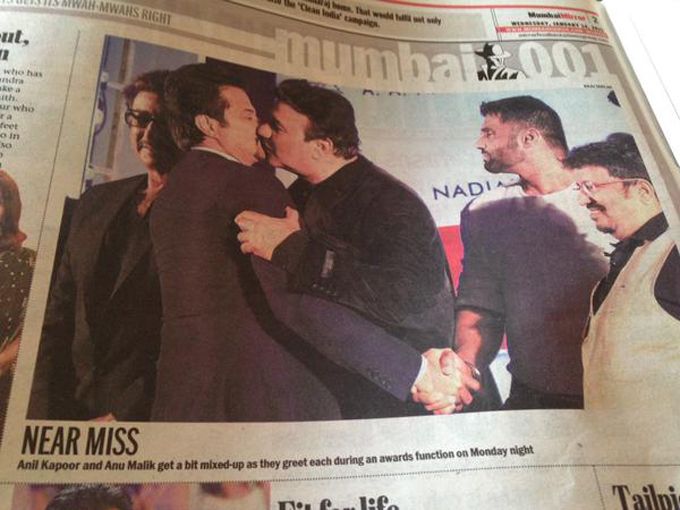 6. Deepika Padukone opened up about dealing with Depression.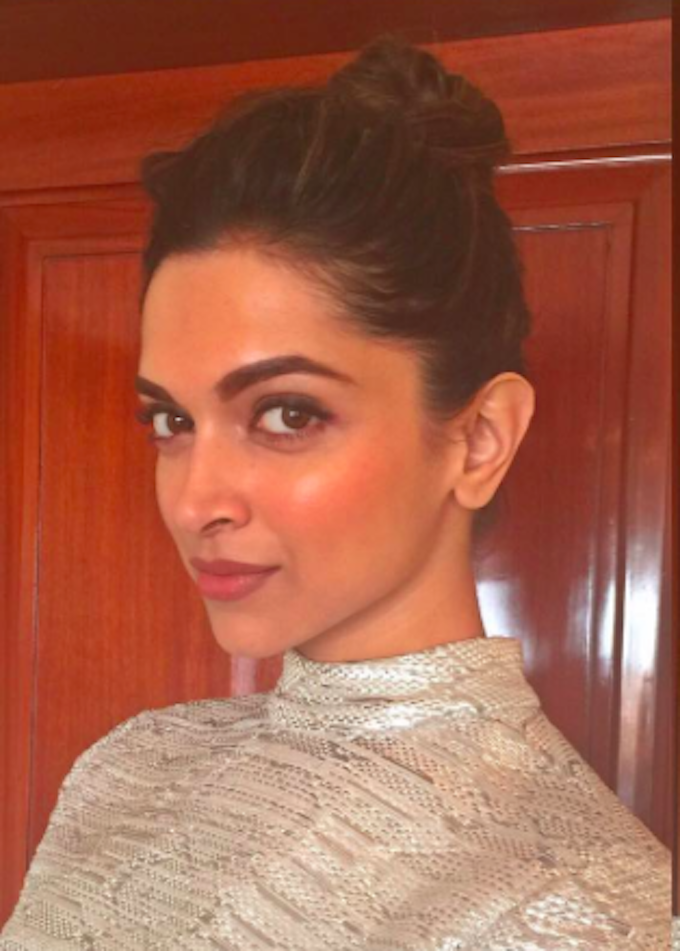 Deepika Padukone To Open A Foundation To Support Mental Health Care! #YouGoGirl
11 Things We Learnt About Deepika Padukone's Fight With Depression During Her NDTV Interview!
7.  We broke the news of the wedding of the year!
5 Things Shahid Kapoor Said About His Engagement That'll Break Your Heart!
Confirmed: Shahid Kapoor Is Getting Married (#MMToldYouFirst)
8. Saif Ali Khan and Kareena Kapoor Khan had to deal with the ridiculous Love Jihad campaign.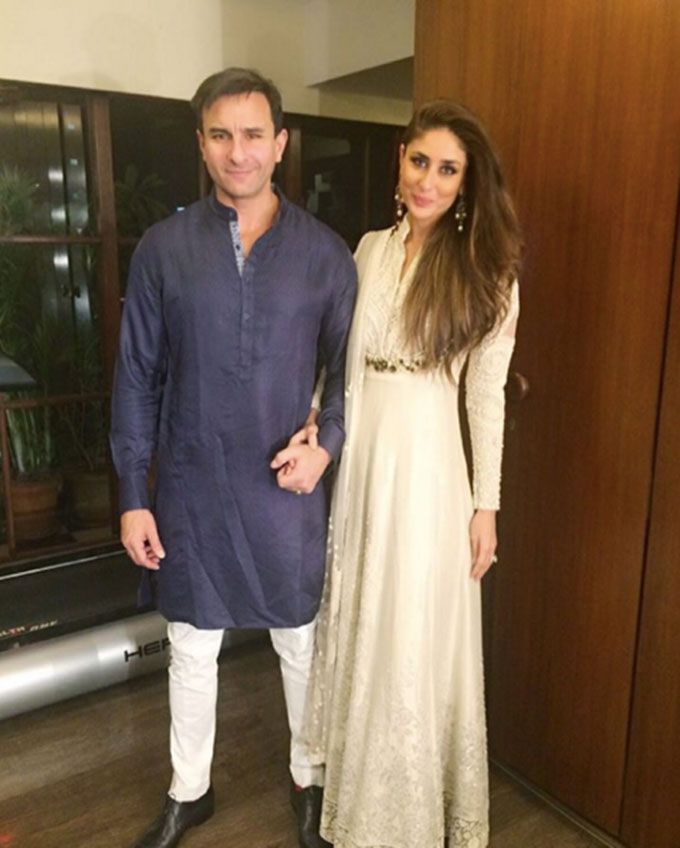 Shocking: Kareena Kapoor & Saif Ali Khan's Marriage Is The New Talking Point Of VHP's Controversial Love Jihad Campaign!
9. Ranbir Kapoor came online for 6 hours for a brand and it was the most underwhelming experience of my life.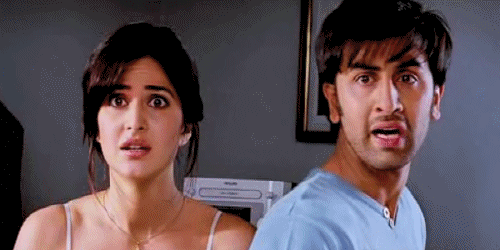 Brace Yourselves. Ranbir Kapoor Is FINALLY Coming Online. (But Only For 6 Hours!)
10. Until Katrina Kaif came online and that became the new most underwhelming experience of my life.
Hold Everything: Katrina Kaif Just Tweeted Her First Selfie!
11. Esha Deol became a judge on Roadies – which is weird AF.
EXCLUSIVE: Rannvijay Singh, Vijender Singh, Karan Kundra & Esha Deol Let Us In On The New Season Of #MTVRoadies!
12. Barack Obama quoted SRK's DDLJ in one of his speeches and just like that, we were one step closer to world peace.
Watch What Happens When Obama Tries To Quote Shah Rukh Khan From DDLJ! ROFL!
13. Kunal Kemmu and Soha Ali Khan got married and it was the coolest wedding ever.
The 25 Coolest Photos From The Soha Ali Khan-Kunal Kemmu Wedding You Just Can't Miss!
14. Salman Khan and Iulia Vantur were a talking point.
Is Salman Khan Dating Iulia Vantur? Here's The Final Answer
Inside Video: Someone Filmed Salman Khan Lovingly Feed Cake To Iulia Vantur!
15. THE AIB ROAST! – And everyone had a reaction. Everyone.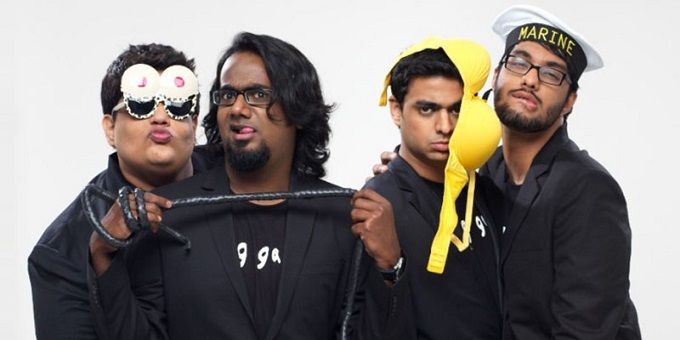 Aamir Khan Condemns The #AIBRoast – Here Are 8 Reasons Why
Pooja Bhatt Slams Aamir Khan For Dissing The #AIBRoast; Calls Him 'Frightening & Injurious'!
Aamir Khan Criticized The #AIBRoast – But It Seems His Wife Kiran Rao Loved It!
Aamir Khan Defends His 'Violent' Comment About The #AIBRoast
16. Sahil Sharma and Ayesha Shroff's weird court case happened this year.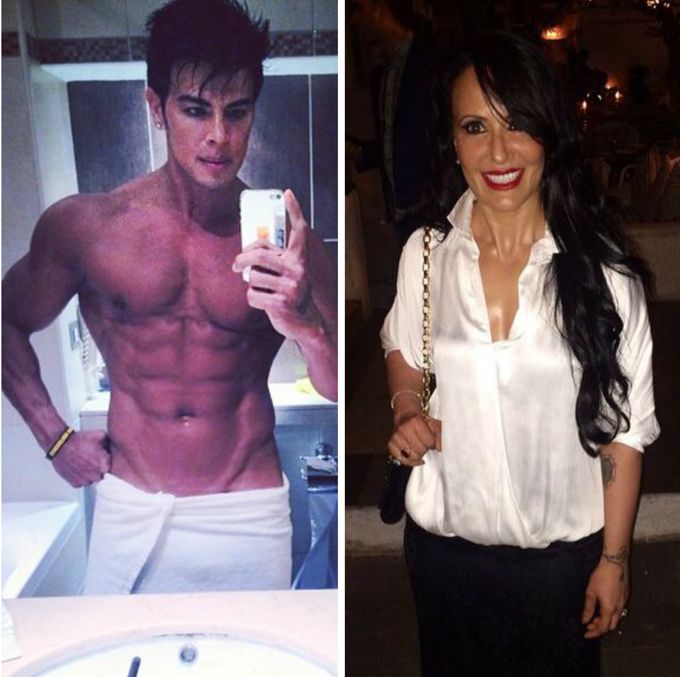 Sahil Khan Submits His Scandalous Photos With Jackie Shroff's Wife, Ayesha Shroff, To The Court
The Ayesha Shroff/Sahil Khan Battle Is Getting Uglier By The Day!
Sahil Khan & Ayesha Shroff Call A Truce!
17. And the discovery of Mahima Choudhary's Swiss Bank Account was made. #Amaze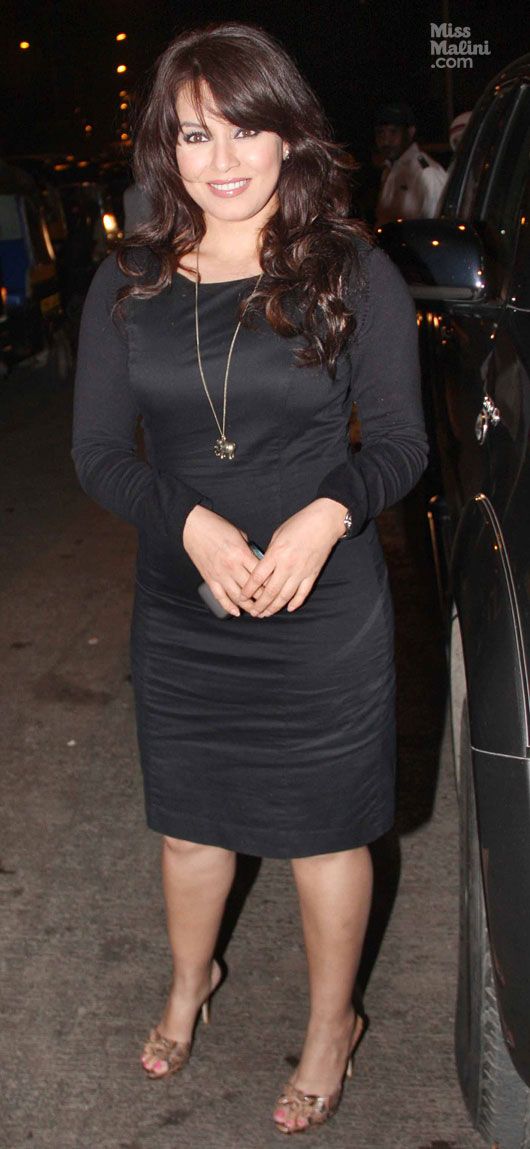 18. Shraddha Kapoor and Aditya Roya Kapoor broke up and got back together a few times. Their current status seems to be "single" though.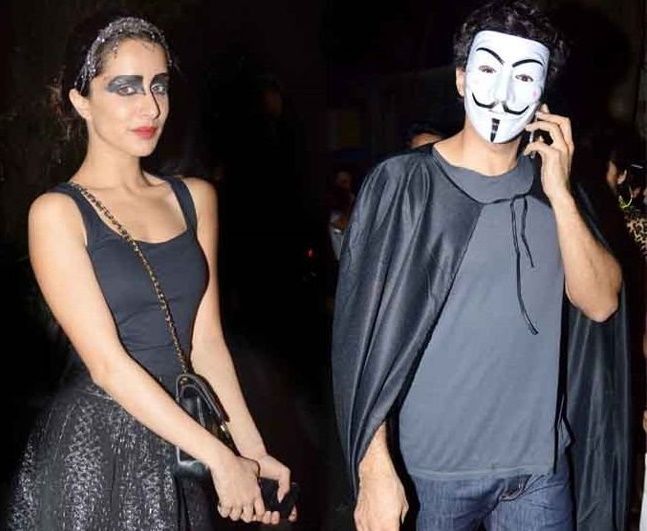 Here's An Interesting Update On Aditya Roy Kapur & Shraddha Kapoor's Relationship!
19. Gaurav Gera's shopkeeper videos became a rage – and so did the Dubsmash app.
Aww! Can You Believe Jassi & Nandu Are Still BFFs? #NostalgiaTrip
20. Bhumi Pednekar made her debut with Dum Laga Ke Haisha and showed us a transformed body on the film's release!
Whoa! Dum Laga Ke Haisha Actress Bhumi Pednekar Doesn't Look Like THIS Anymore!
21. Lots of arrests happened in BTown.
Choreographer Geeta Kapur Gets Arrested!
Here Are Pictures Of Geeta Kapur's Car After She Hit A Biker!
Breaking: Singer Mika Singh Has Been Arrested!
22. Karan Patel dumped Kamya Punjabi and married Ankita Bhargava almost immediately.
OMG! Karan Patel Breaks Up With Kamya Punjabi To Marry Someone Else!
It's Official! Karan Patel Confirms His Wedding Rumour!
23. Deepika Padukone indulged in major womance with Anushka Sharma.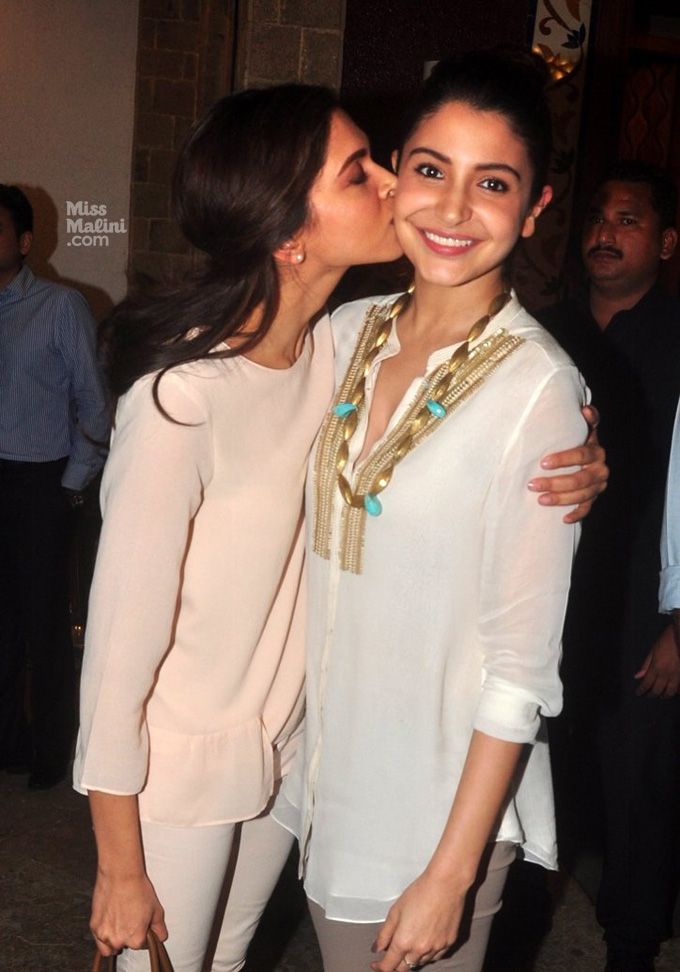 7 Off-Screen Kisses We Loved In 2015!
24. But didn't manage to do the same with Kangana Ranaut.
25. Deepika also featured in a viral video this year…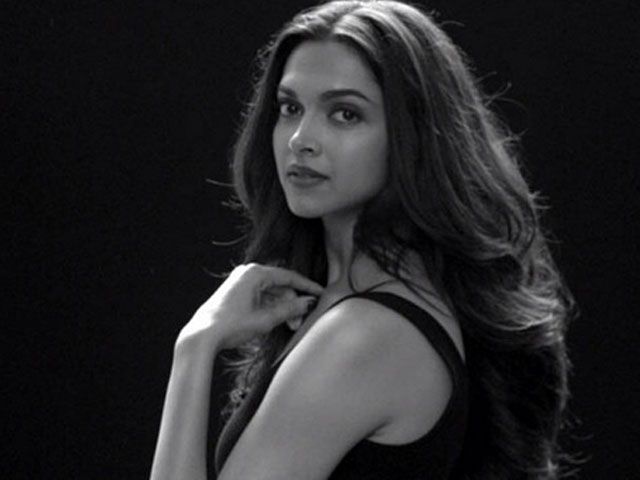 Deepika Padukone FINALLY Breaks Her Silence About The #MyChoice Video – Here're 5 Things She Said!
26. And so did Katrina Kaif.
Katrina Kaif Perfectly Answers The 'Marriage' Question! #HerLifeHerChoices
27. Kat also got her wax statue at Madame Tussauds this year.
Photo Diary: Katrina Kaif Now Has Her Very Own Wax Statue At Madame Tussauds!
28. Anushka Sharma was blamed for Virat Kohli's bad performance at the World Cup, but both of them stayed strong and lovely.
These Airport Pictures Of Anushka Sharma & Virat Kohli Returning From Sydney Are Giving Us The Feels!
Celebs Tweet In Support Of Anushka Sharma!
29. The news of a desi Game Of Thrones made us cry…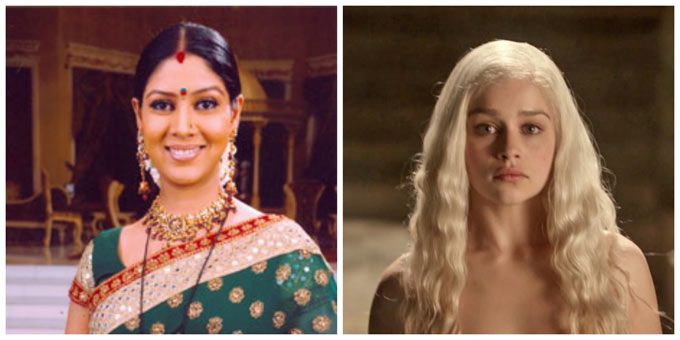 WTF! Sony TV Is Making The Desi Version Of Game Of Thrones & You Will NOT Believe Who's Playing Khaleesi!
30. But Rishi Kapoor on Twitter made us laugh.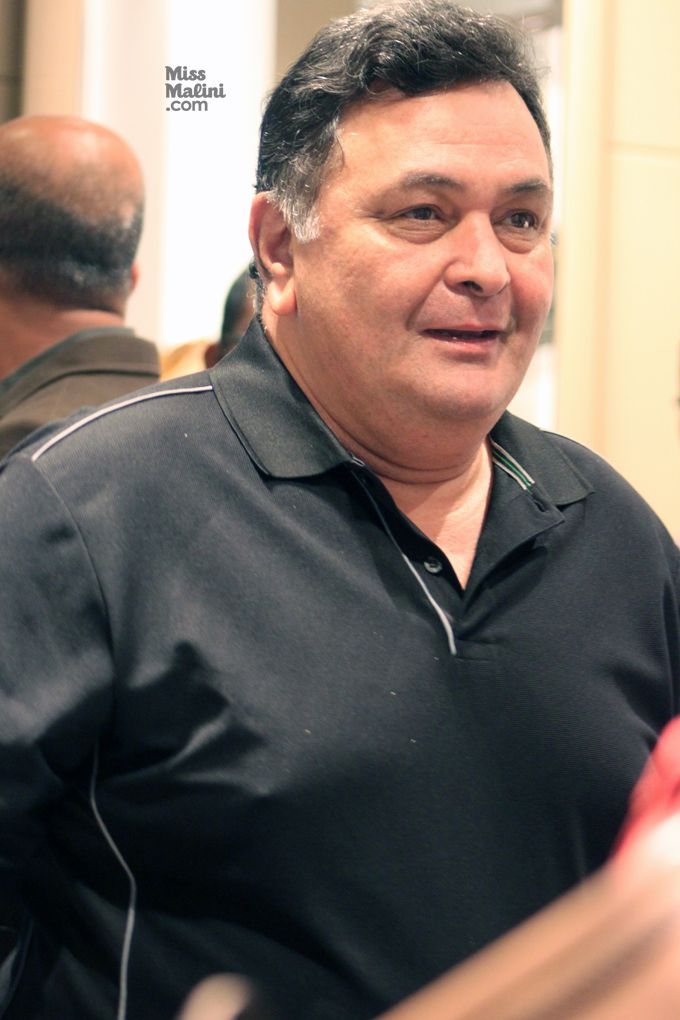 Wow! Who Would Have Thought? Rishi Kapoor Is The Funniest Man On Twitter!
Someone Slyly Tweeted A Game Of Thrones Picture To Rishi Kapoor. What Happens Next Will Crack You Up!
31. Radhika Apte had to go through alleged "nude photo leaks" twice.
Radhika Apte's Reaction To Her Nude Video Leak Is Badass!
Radhika Apte's Nudity Has Gone Viral Yet Again!
32. Shah Rukh Khan and Zayn Malik broke the internet…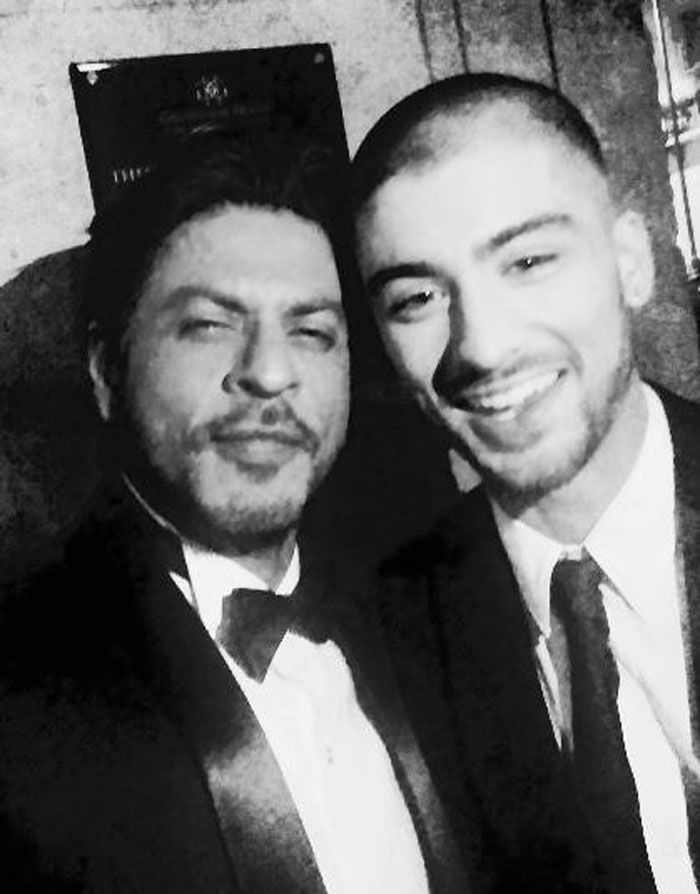 Shah Rukh Khan's Selfie With Zayn Malik Is The Most Retweeted Tweet In India!
33. Kamaal R Khan made the weirdest claims about Karan Johar and Anurag Kashyap.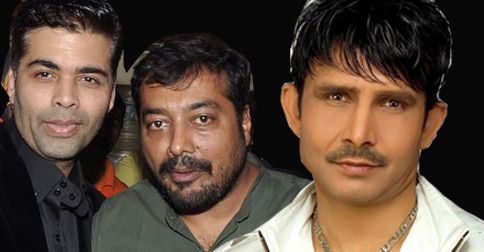 You'll Never Believe What Karan Johar & Anurag Kashyap Have Made KRK Do!
Kamaal R Khan Just Shared The SMS Karan Johar Sent Him & It's Hilarious!
34. Chetan Bhagat judged a dance reality show this year…
9 Hilarious Things Chetan Bhagat Said About #NachBaliye7
35. And Alok Nath called Kavita Krishnan a "b*tch* on Twitter #NothingMakesSenseAnymore
Alok Nath Just Called Kavita Krishnan A "B*tch" On Twitter & We Just Can't Deal!
36. SRK and Salman were bromancing all year long…
5 Adorable Things Shah Rukh Khan & Salman Khan Did On Bigg Boss 9
Shah Rukh Khan & Salman Khan Click A Cool Selfie On The Sets Of Bigg Boss 9!
37. But Salman was also dealing with his hit-and-run case.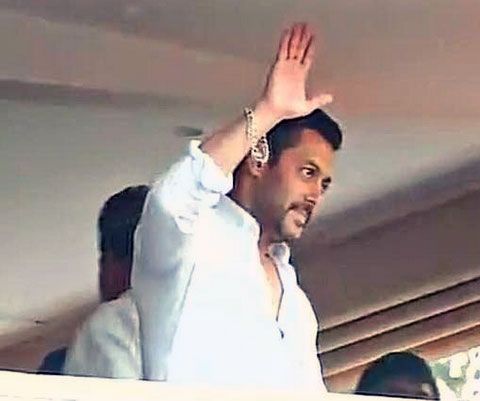 38. Priyanka Chopra made a smashing debut on American TV with Quantico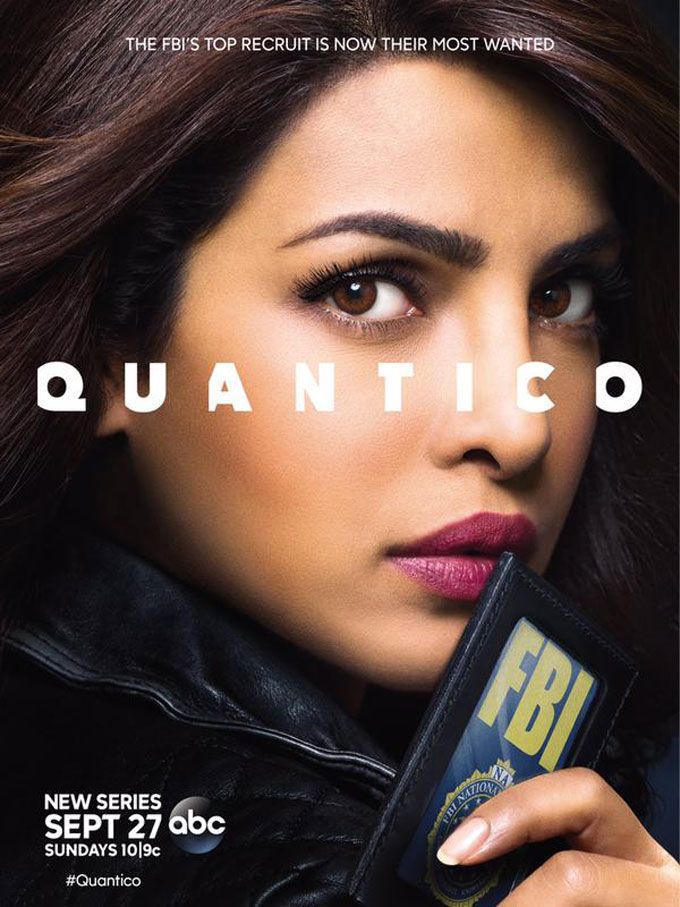 THIS Is How Priyanka Chopra Landed The Lead Role In Quantico!
39. And Irrfan Khan rocked in Jurassic World too!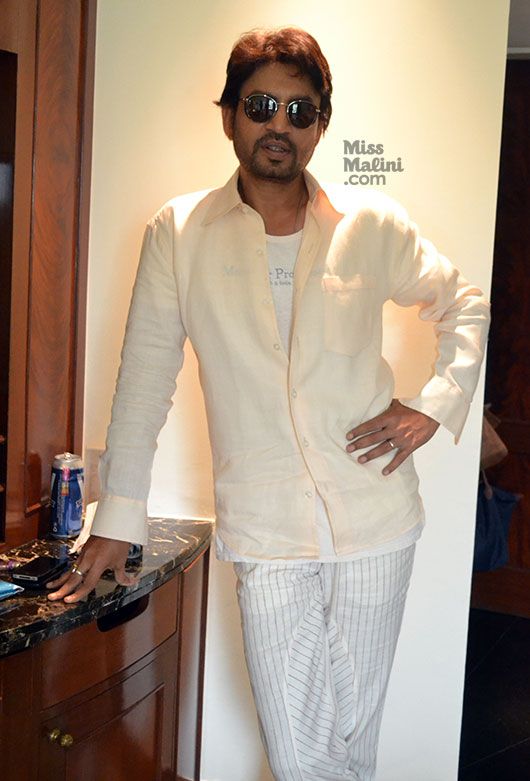 40. Ranbir and Katrina spoke about their relationship for the first time.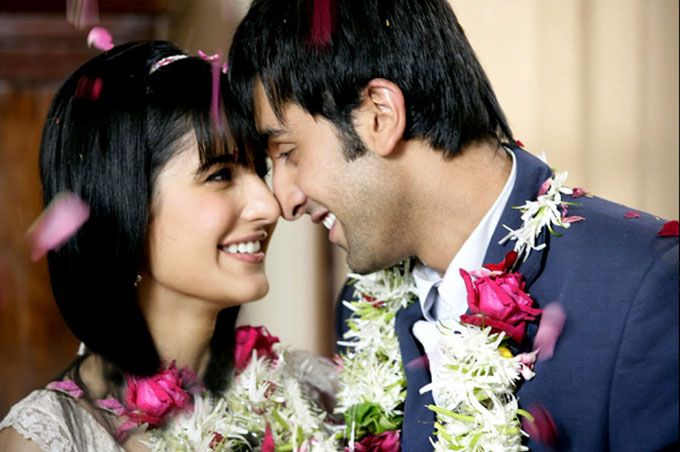 41. And posed for shutterbugs!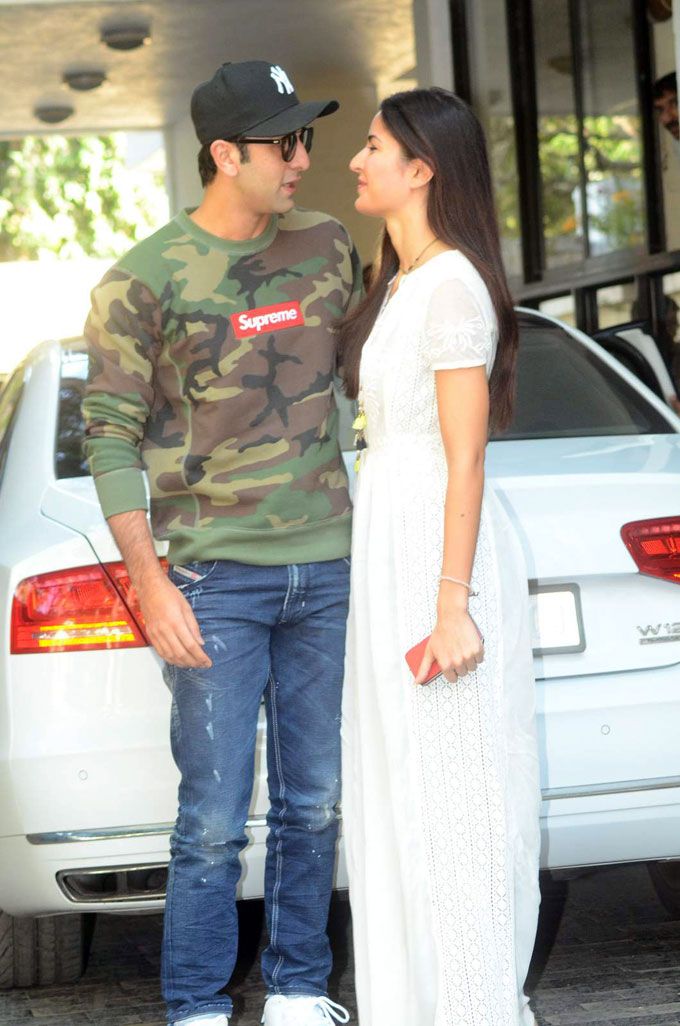 42. Shiamak Davar was accused of sexual harassment.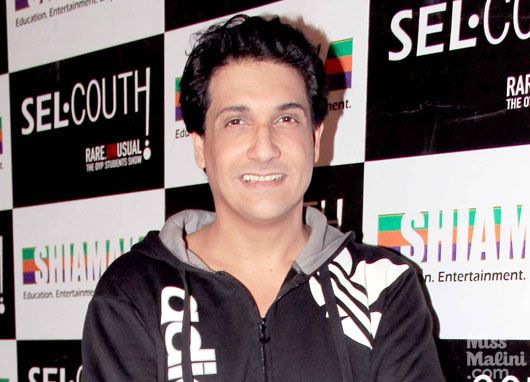 43. Ranveer Singh and Arjun Kapoor were two of the coolest IIFA hosts ever!
When Ranveer Singh Got Down On One Knee In Front Of Deepika Padukone
44. But Lauren Gottlieb's IIFA oops-moment stole the show…
Video: Lauren Gottlieb Had An Oops Moment On The IIFA Stage But She Handled It In Style!
45. Salman fanboy-ed over Sylvester Stallone
Whoa! Salman Khan & Sylvester Stallone Are Bromancing On Twitter!
46. And SRK over Paulo Coelho
Whoa! Alchemist Author Paulo Coelho & Shah Rukh Khan Are Bonding Over My Name Is Khan On Twitter!
47. Shuddhi's cast was finally finalized! Phew!
OMG! It's Final! Varun Dhawan And Alia Bhatt Have Been Cast In Shuddhi!
48. Hrithik tweeted about #TheDress three months too late…
Hrithik Roshan Just Posted The Most Awkward Tweet Ever…
Lulz. Hrithik Roshan Has A Response For His Twitter Haters!
49. And Salman went on a midnight Twitter rant…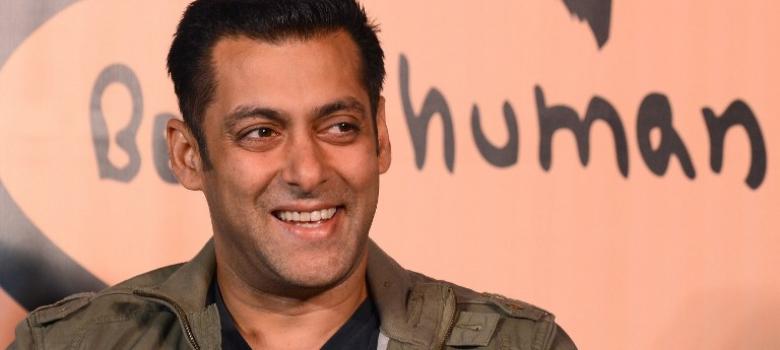 The Internet Reacts Hilariously To Salman Khan's Twitter Rant!
50. Erm.. twice!
Salman Khan Backtracks; Apologises For Tweets On Yakub Memon
51. Celina Jaitly had a lot to say about Sunny Leone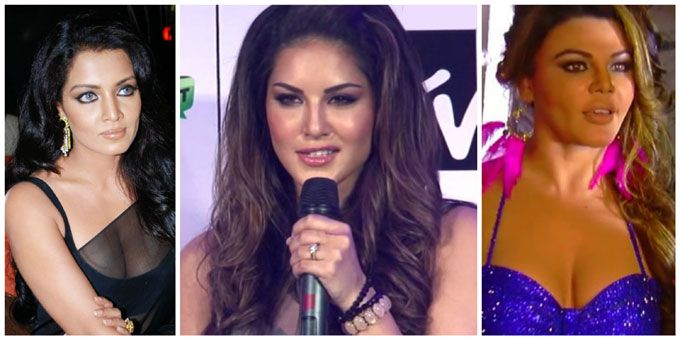 "Sunny Leone & Her Husband's Attitude Was Sickening & Threatening" – Celina Jaitly
52. As did Rakhi Sawant.
Holy Shit! Rakhi Sawant Tells Sunny Leone To "Get Lost From My Country, Okay?"
53. Some of our favourite stars were cupcakes AND kittens..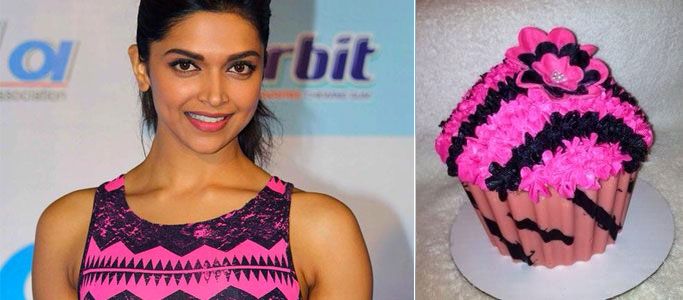 Strangely Brilliant: This Twitter Account Finds Cupcakes That Look Exactly Like Deepika Padukone & It's Unreal!
54. While some were busy shutting down trolls…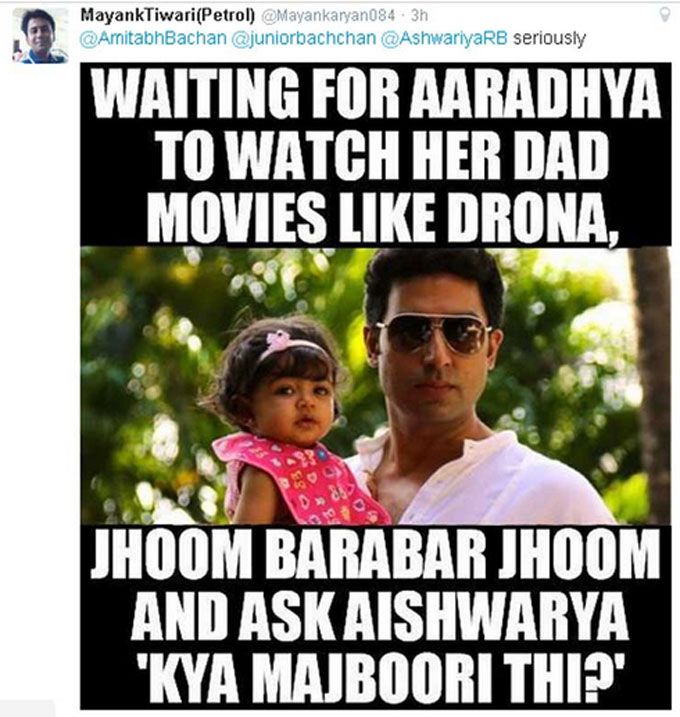 This Is What Fukrey Actor Vishakha Singh Did To A Troll Who Said "Nice Boobs" To Her
When Sonakshi Sinha Got Trolled On Twitter – But Made Sure To Have The Last Word!
55. Deepika Padukone forgot to invite Amitabh Bachchan to her Piku success bash!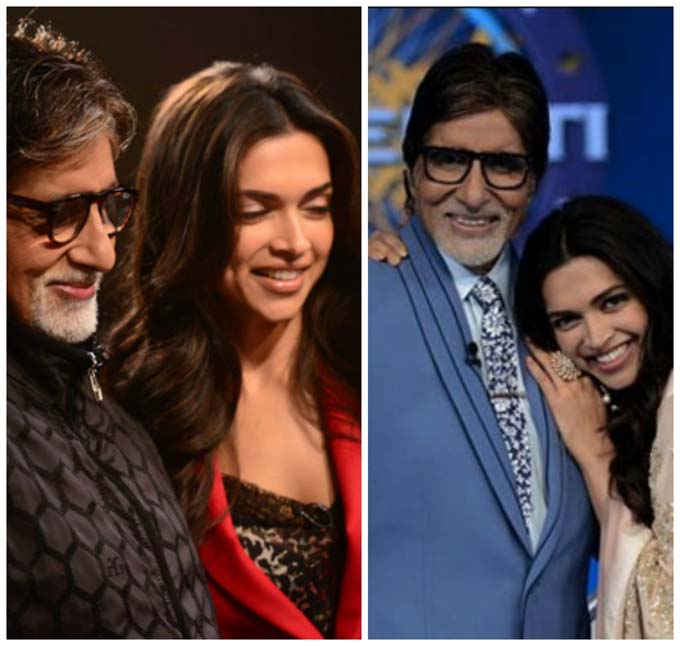 Amitabh Bachchan Reacts To Not Being Invited To Deepika Padukone's Piku Success Bash!
56. Virat Kohli and Anushka Sharma's (almost first time) PDA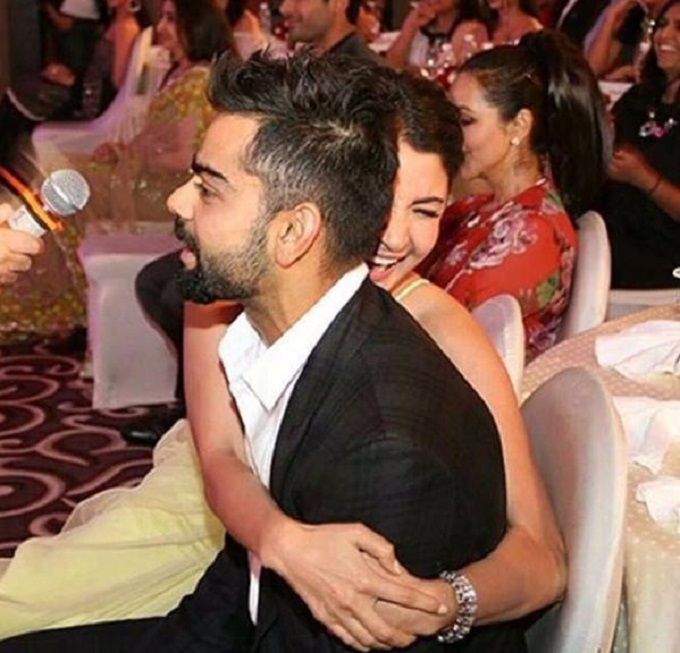 Inside Photos: Virat Kohli & Anushka Sharma Are Happy Shiny People At The Vogue Beauty Awards 2015!
57. Shahid Kapoor made his TV debut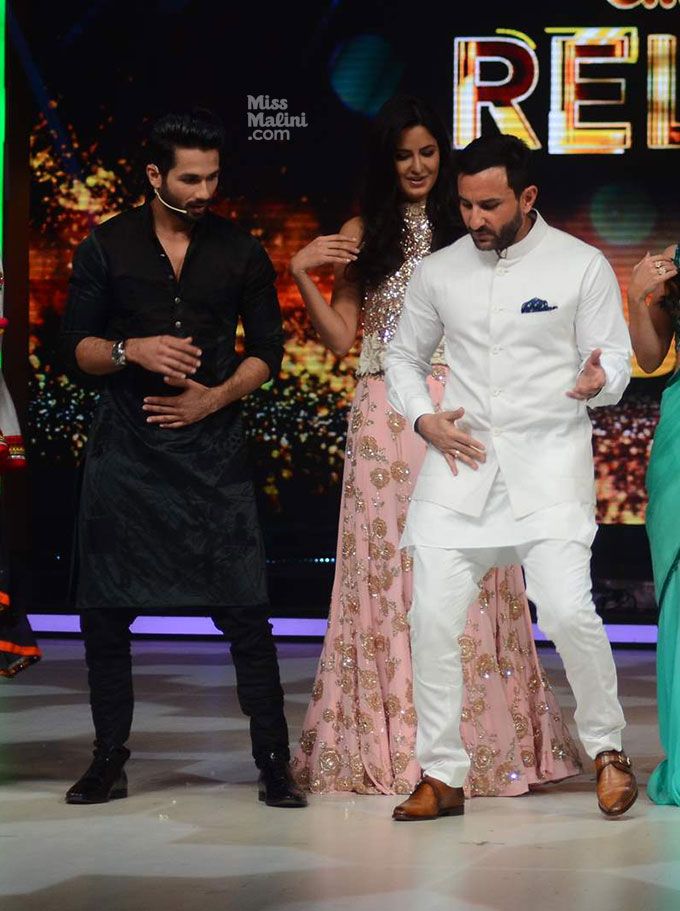 Photo Alert: Shahid Kapoor Just Wrapped Up His Opening Act For Jhalak Dikhhla Jaa 8!
58. And his bromance with Karan Johar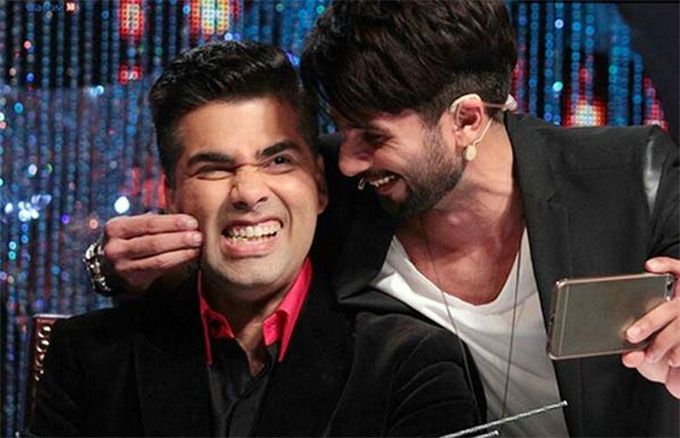 Aww! Shahid Kapoor Misses Karan Johar On The Sets Of Jhalak Dikhhla Jaa!
59. Twinkle Khanna's first book release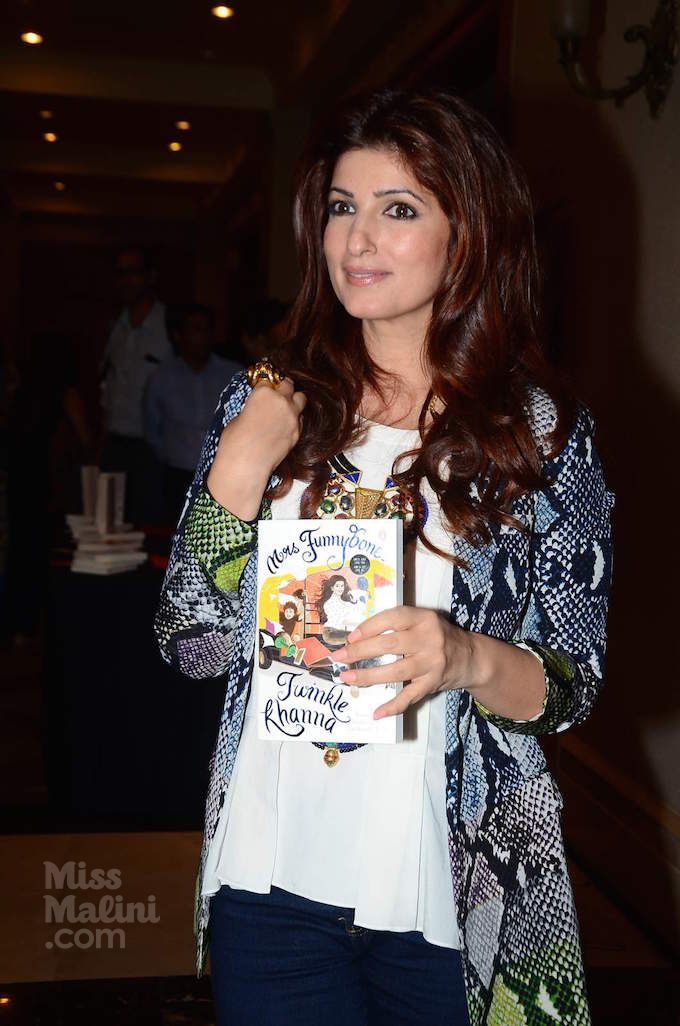 7 Burns By Twinkle Khanna & Karan Johar That Prove They're The Wittiest Of Them All!
60. Hrithik Roshan and Sonam Kapoor reprised the iconic Dheere Dheere Se
VIDEO: Hrithik Roshan & Sonam Kapoor's Dheere Dheere Looks Like A Modern Day Fairytale!
61. Sonakshi Sinha turned singer
Sonakshi Sinha's Debut Single Will Definitely Be In Your Party Playlist!
62. Of course, Rakhi Sawant had some mean tweets to read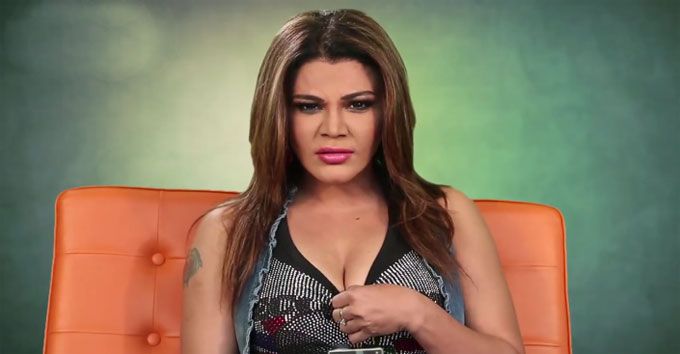 Must Watch: Rakhi Sawant Read Mean Tweets About Herself & It Got Rather "Dirty"!
63. Hema Malini met with an unfortunate accident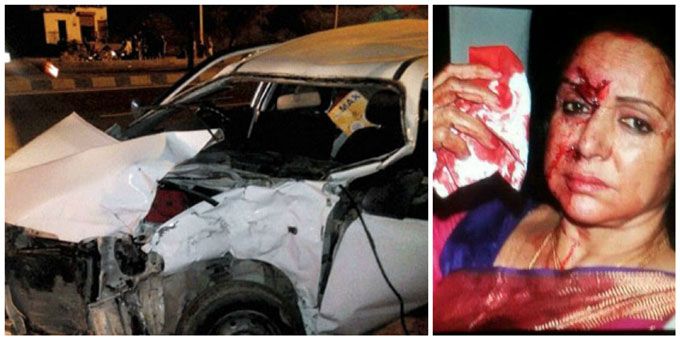 Hema Malini Meets With An Accident; 1 Child Killed In The Car Crash
64. Ameesha Patel spoke about her period.
Twitter Meltdown: Kushal Tandon "Forces" Ameesha Patel To Talk About Her Period!
65. Deepika Padukone shared a mysterious photo with Vin Diesel!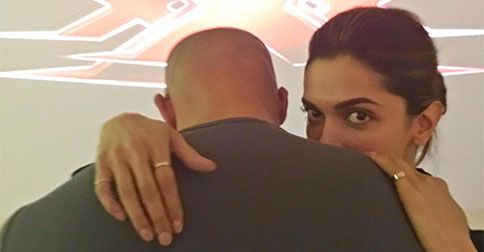 OMG! Is Deepika Padukone FINALLY Making Her Hollywood Debut With Vin Diesel? – Check Out Photo!
EXCLUSIVE: We Asked Deepika Padukone About Her Vin Diesel Project & She Had The Funniest Reply!
66. Preity Zinta found a good enough man for herself.
Is Preity Zinta Getting Married Soon?
Preity Zinta Addresses Her Marriage Rumour On Twitter!
67. Coldplay had a surprise gig in Delhi!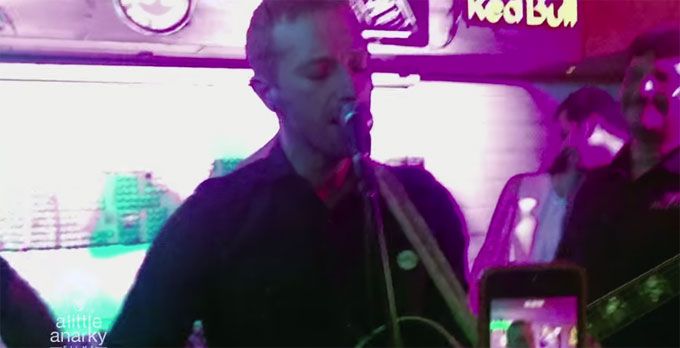 Coldplay's Chris Martin Had A Random Secret Gig In A Delhi Bar Last Night! WTF IS HAPPENING!?!
68. Meenakshi Seshadri's come-f*cking-back!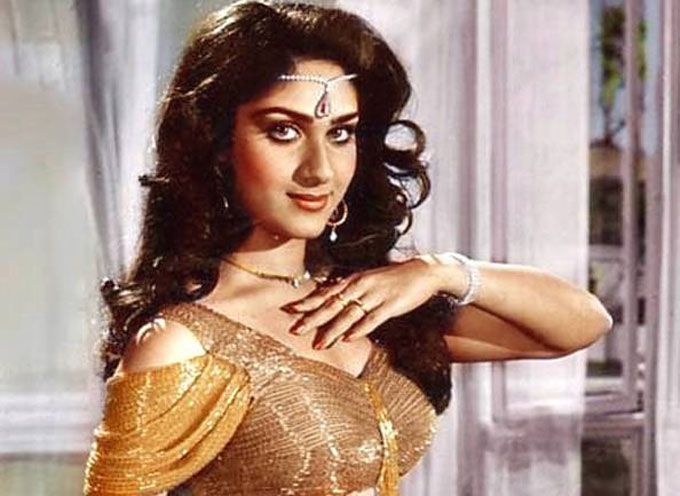 Erm. Remember Meenakshi Seshadri? She Does Not Look THIS Anymore!
69. Umm… Sussanne Khan finally spoke about Arjun Rampal
Sussanne Khan Releases A Statement About Her Marriage Rumours With Arjun Rampal – Read It Here!
70.  Indrani Mukherjea. Period.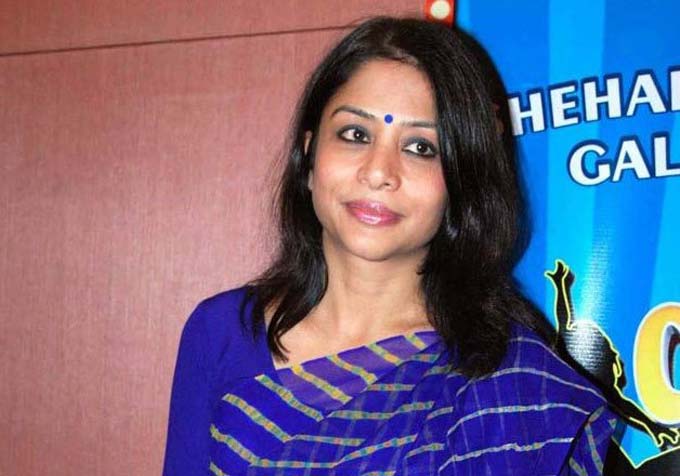 VIDEO: "Indrani Mukerjea Is My Best Friend" – Rakhi Sawant
71. And everyone planned movies about her!
72. MissMalini got major scoop from Shah Rukh Khan and Kajol themselves! Literally from the horse's mouth. AAAAAAA!
EXCLUSIVE: OMG Shah Rukh Khan & Kajol Just Gave Me MAJOR Gossip!
73. Parineeti Chopra lost a lot of weight and amazed everyone with her transformation giving us major fitness goals.
Parineeti Chopra
Parineeti Chopra Does Not Look Like THIS Anymore!
74. Bhumi Pednekar was extremely supportive of it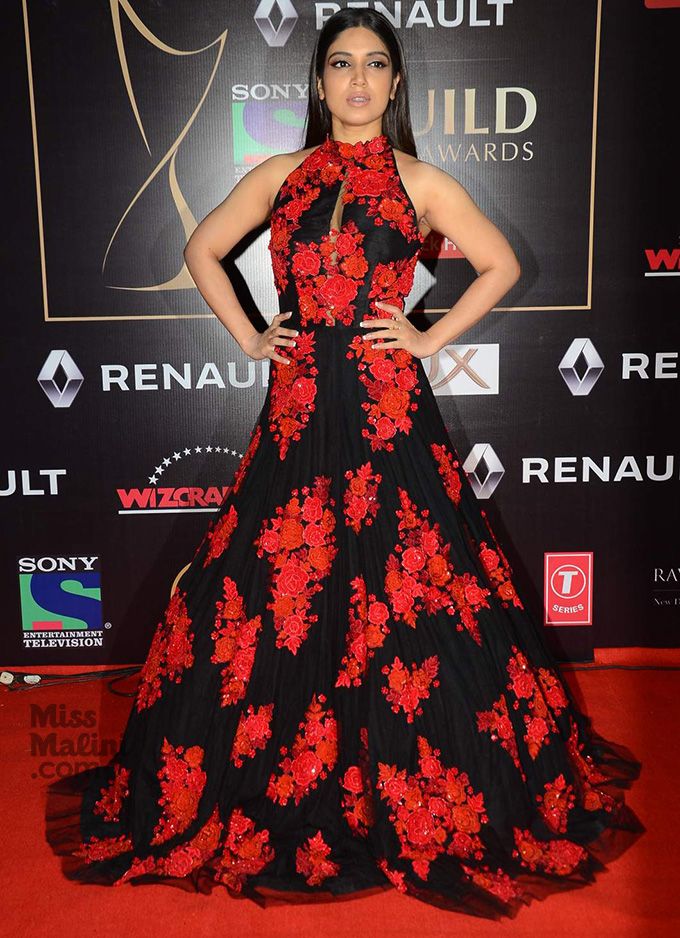 Bhumi Pednekar Made A Powerful Point About Parineeti Chopra & Weight Loss!
75. Salman Khan and Aishwarya Rai came face to face at the Stardust Awards this year.
Salman Khan, Aishwarya Rai Bachchan
Wowza! Salman Khan & Aishwarya Rai Bachchan Met Backstage At The Stardust Awards!
76. Shahid Kapoor quit smoking at the request of his wife Mira Kapoor
Source: Instagram @shahidkapoor
77. Priyanka Chopra spoke about the Miss Universe fiasco!
Priyanka Chopra's Response To The #MissUniverse2015 Fiasco Is Everything We Are Feeling!
78. Salman Khan was acquitted of all charges by the Mumbai High Court in the 2002 hit and run case.
Salman Khan
Breaking: Mumbai High Court Acquits Salman Khan In The 2002 Hit & Run Case
79. The stork is visiting Genelia Deshmukh the second time!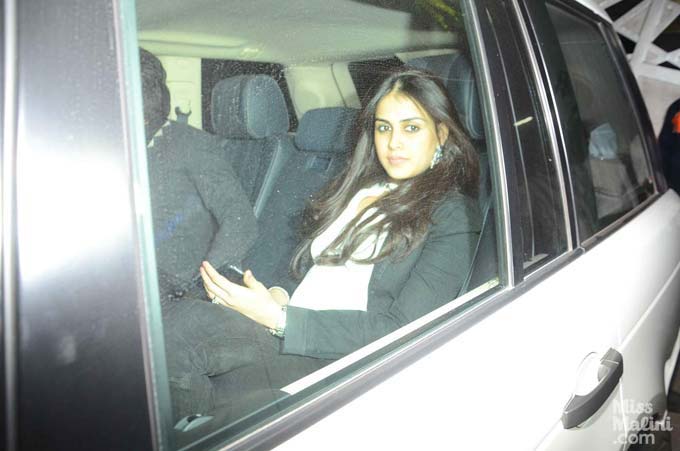 80. Arpita Khan has been spotted with a baby bump too and needless to say she's looking radiant!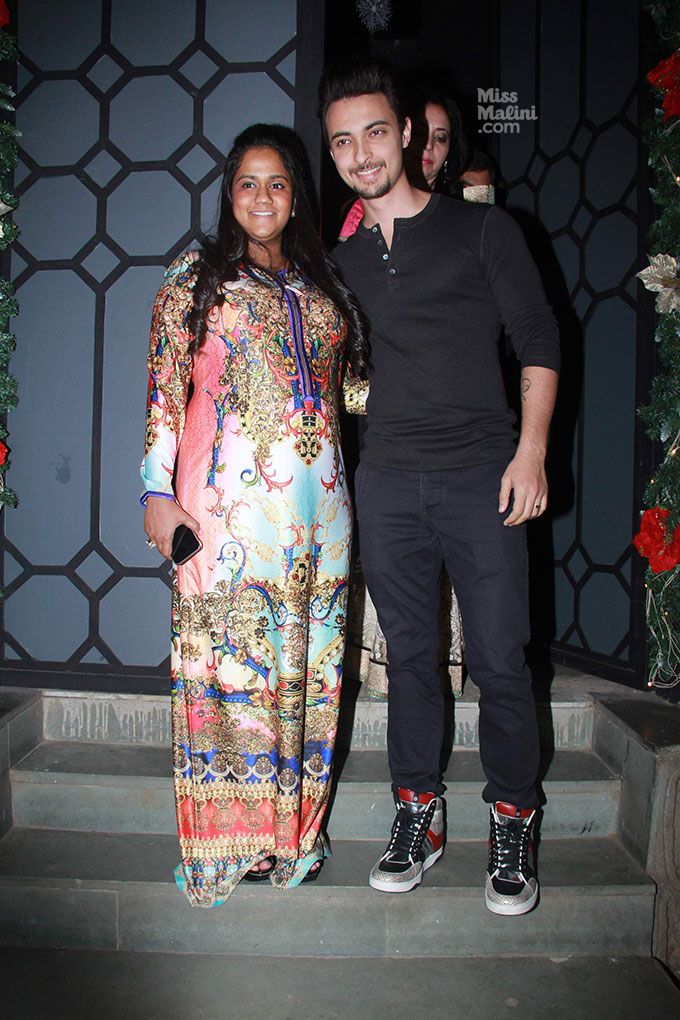 81. A CBI chargesheet against Sooraj Pancholi stating her aided Jiah Khan abort their baby.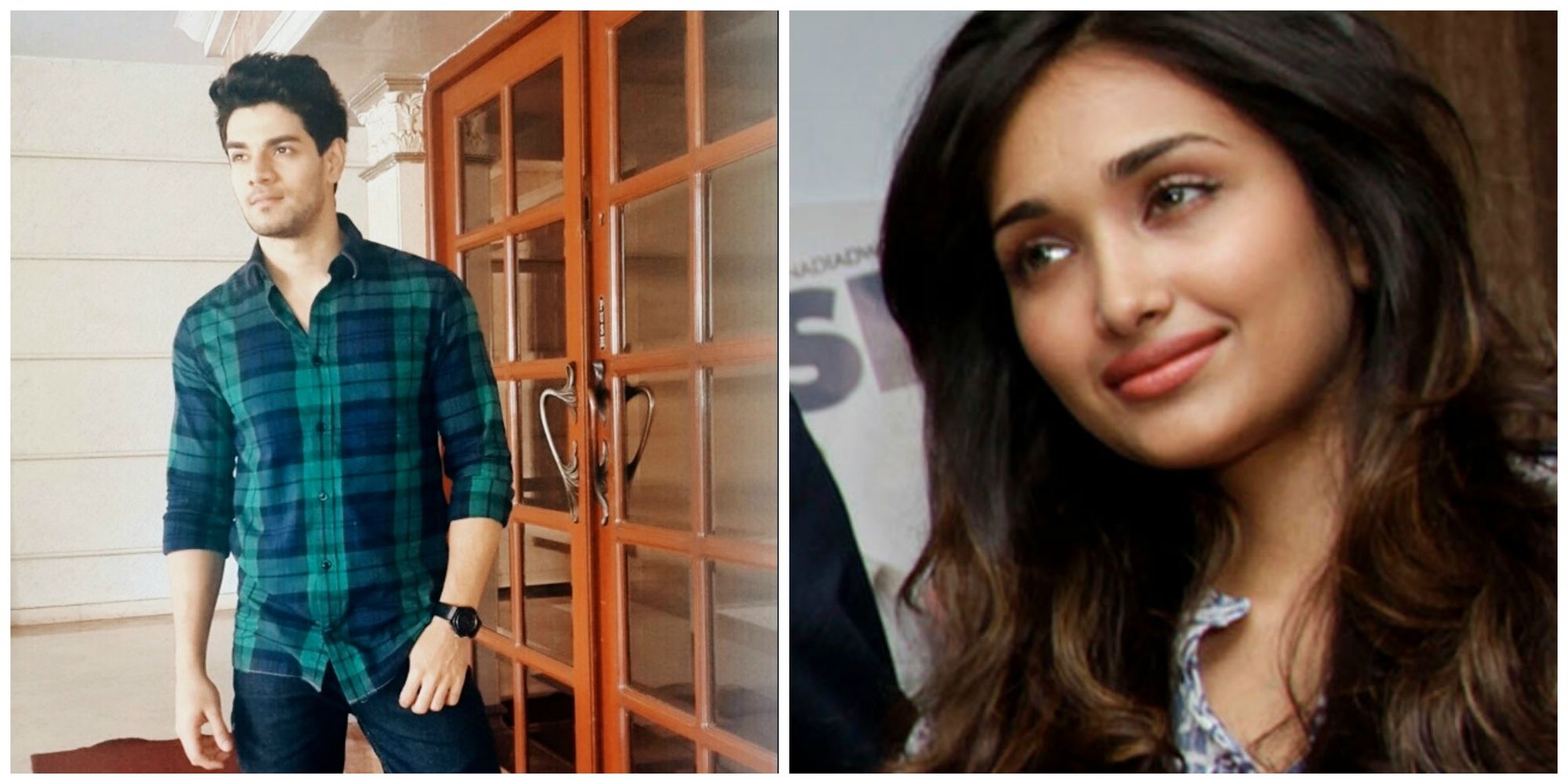 82. Deepika Padukone chopped off Ranveer Singh's iconic Bajirao Mastani moustache!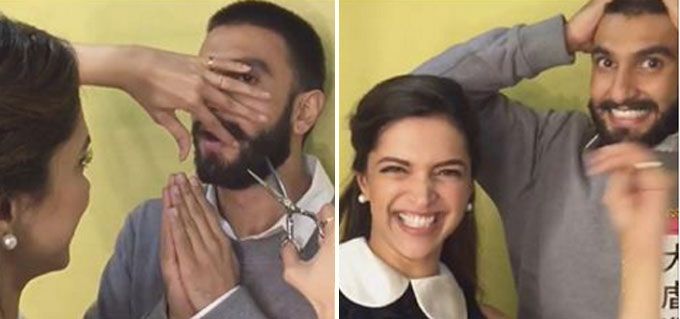 WHOA! Deepika Padukone Just Cut Ranveer Singh's Moustache Off!
83. Pulkit Samrat separated from his wife and is apparently having an affair with his Sanam Re co-star Yami Gautam!
Oh No! Salman Khan's Sister & Her Husband Are Now Separated!
Pulkit Samrat Says He'll Be Spending Valentines Day With Yami Gautam!
84. Katrina Kaif made it to the Kapoors' family photo!
Here's A Christmas Family Photo Of The Kapoor Khandaan & This Time Katrina Kaif Is In It!
85. Priyanka Chopra addressed the Bajirao Mastani controversy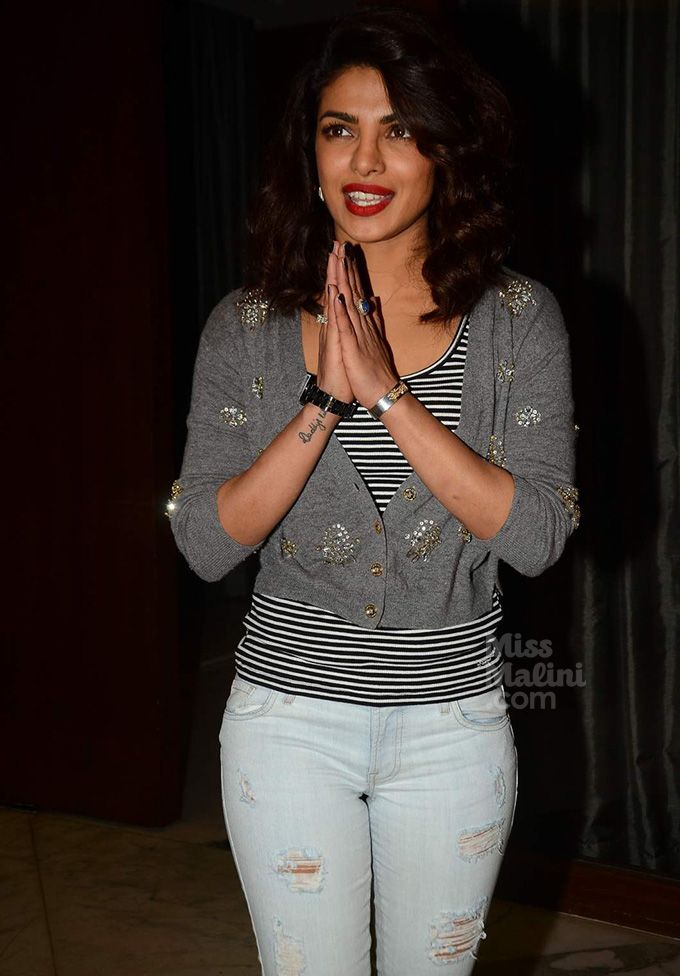 Priyanka Chopra Defends Bajirao Mastani Against Shiv Sena Threats
86. Ranveer Singh spoke about his casting couch experience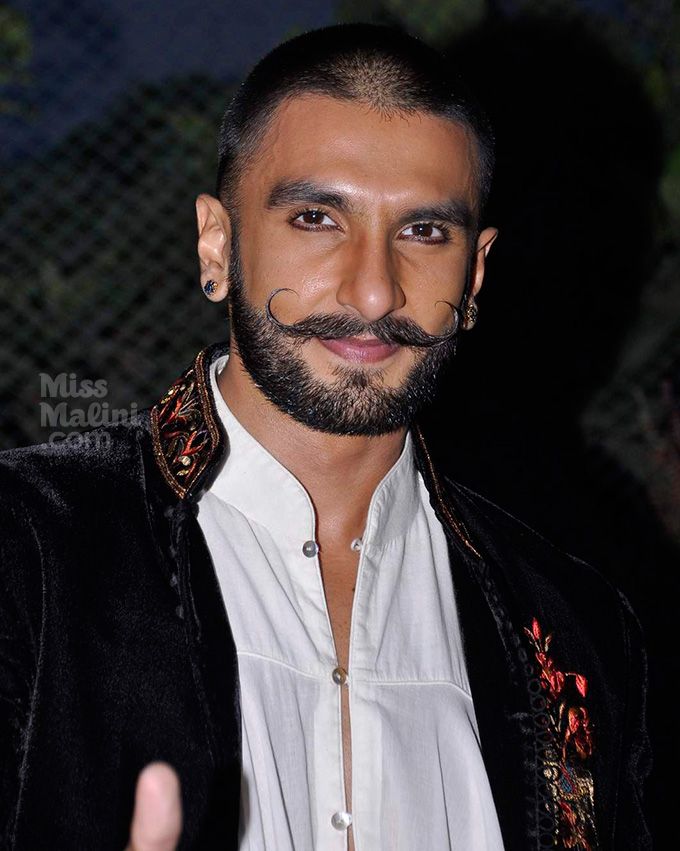 Ranveer Singh Reveals That The Casting Couch Exists For Men As Well As Women!
87. Aamir Khan and Shah Rukh Khan spoke about the intolerance in our country and received extremely polarizing reactions from all quarters of the country.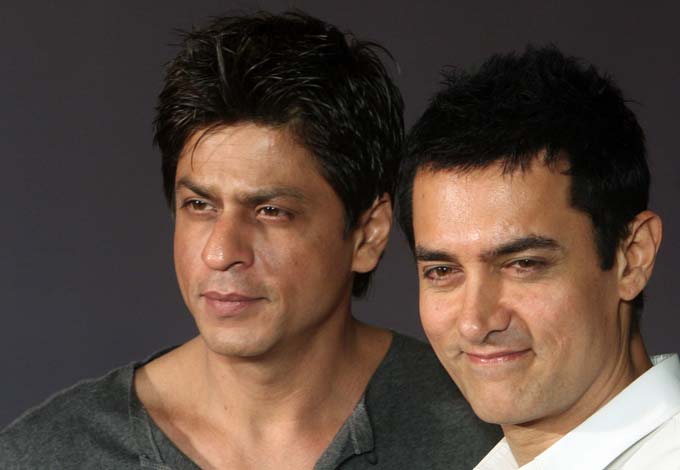 Shah Rukh Khan Clarifies His Views On Intolerance In India.
88. Arjun Kapoor took over Argentina for Khatro Ke Khiladi and turned it into Arjun-tina!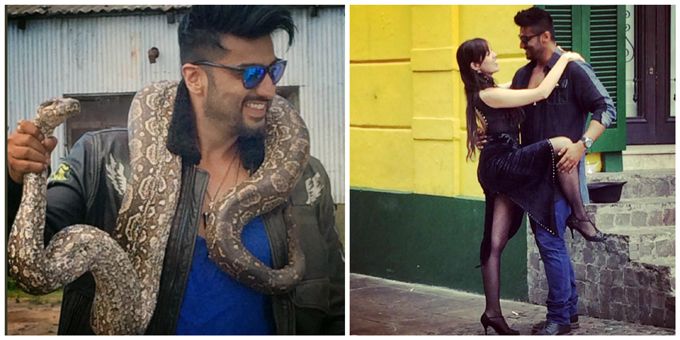 89.  Rani Mukerji and Aditya Chopra were blessed with a baby girl they sweetly named Adira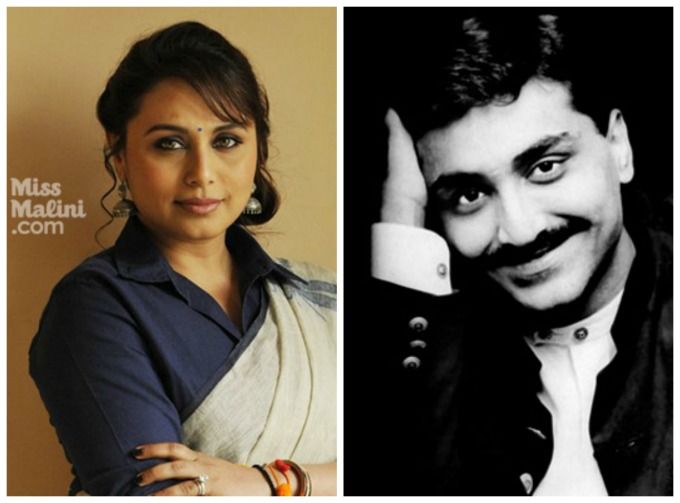 90. Rishi Kapoor said that Katrina Kaif wouldn't dare to call him 'Papa'.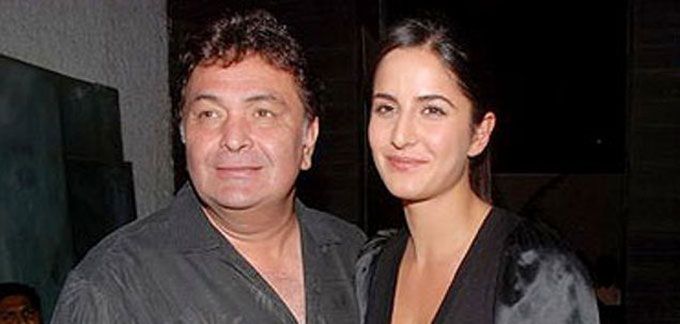 91. Shahid Kapoor and Saif Ali Khan took an epic selfie together!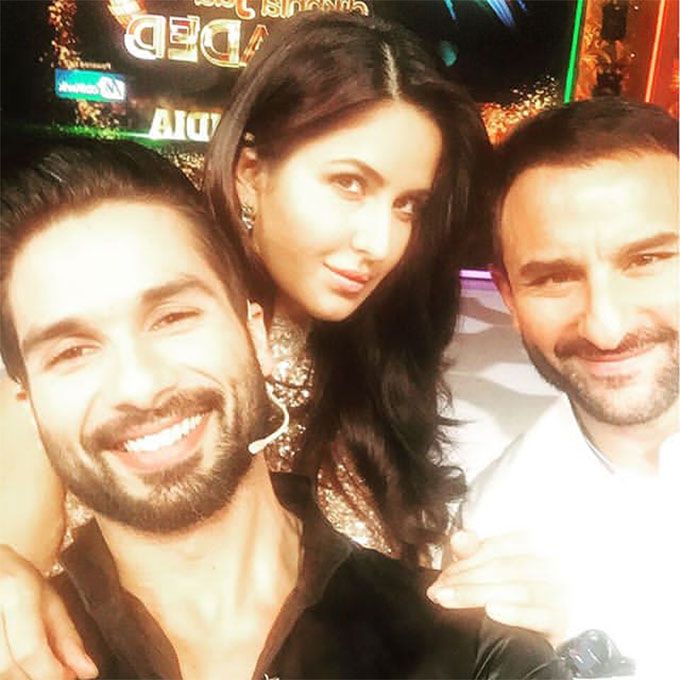 92. And Kareena claimed that she knew about Shasha's wedding before anyone else!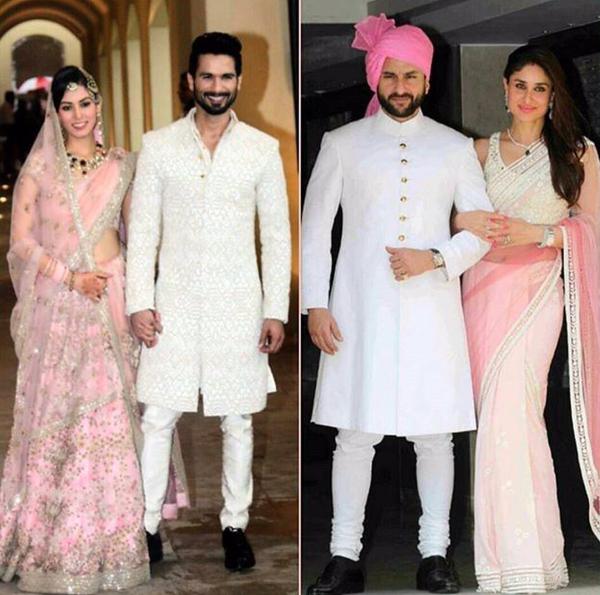 93. Ranbir Kapoor and Katrina Kaif were spotted kissing on their balcony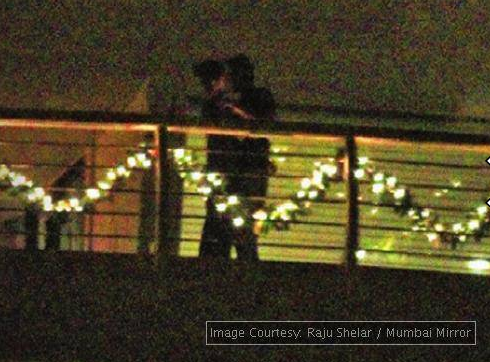 94. Rishi Kapoor's awkward tweet to Twinkle Khanna on her birthday was super funny.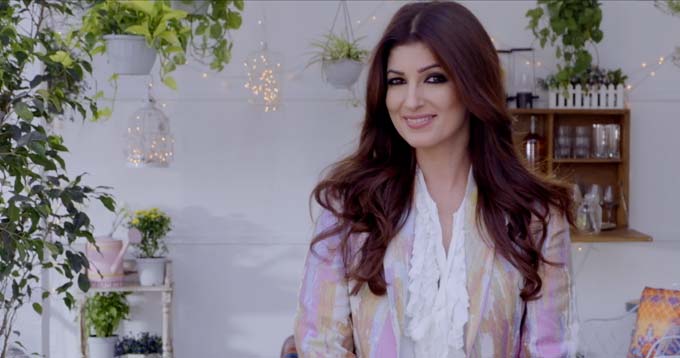 95. And he also admitted to having bought a Filmfare award.
Rishi Kapoor Admits To Buying A Filmfare Award!
96. Bharti Singh was caught making out with her boo.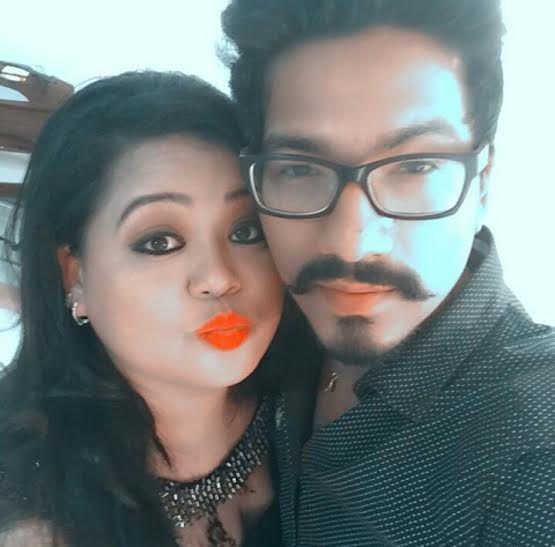 Ooh.. Comedian Bharti Singh Caught Kissing In The Car!
97. Vidya Balan was hospitalized right before boarding a flight.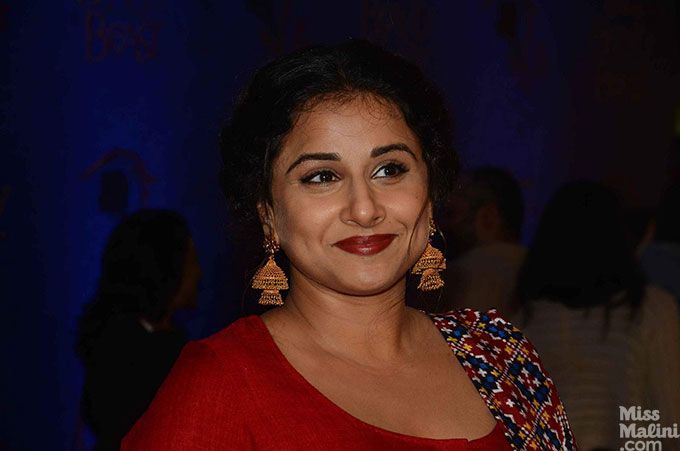 Vidya Balan Has Been Rushed To The Hospital Right From The Airport!
98. We loved Hate Story 3 – No, really!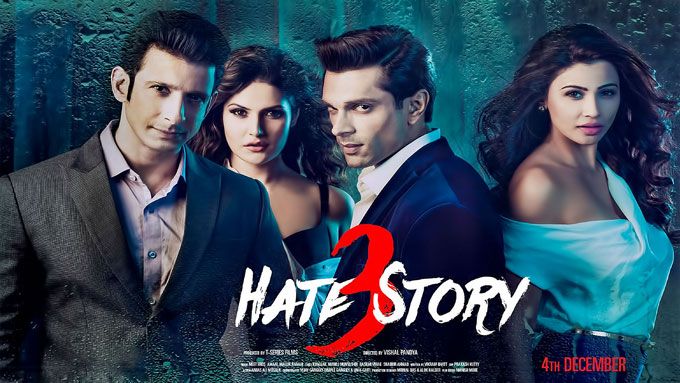 100 Thoughts That Went Through Our Heads When We Watched #HateStory3
99. Oh btw, Salman still reacts if people joke about Aish.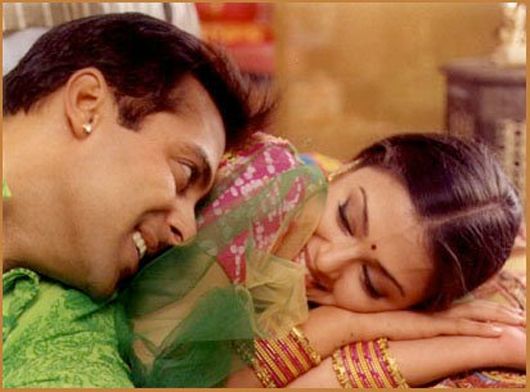 Someone Made A Joke On Aishwarya Rai & This Is How Salman Khan Reacted!
100. AND ALL THE KHANS TURNED 50 THIS YEAR!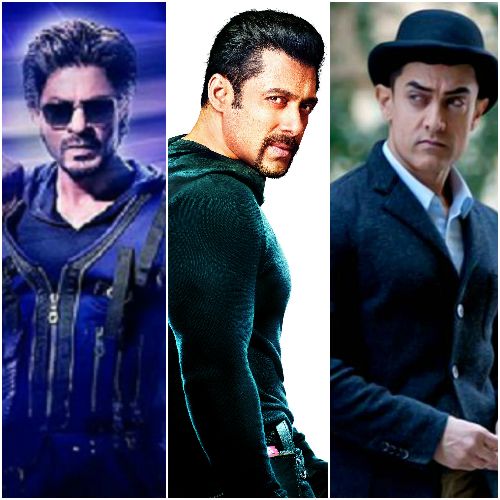 20 Inside Pictures From Aamir Khan's Birthday Ritual That You Just Cannot Miss!
Wait! Salman Khan's Massive Birthday Cake Cost HOW MUCH?!
Happy new year, you guys!