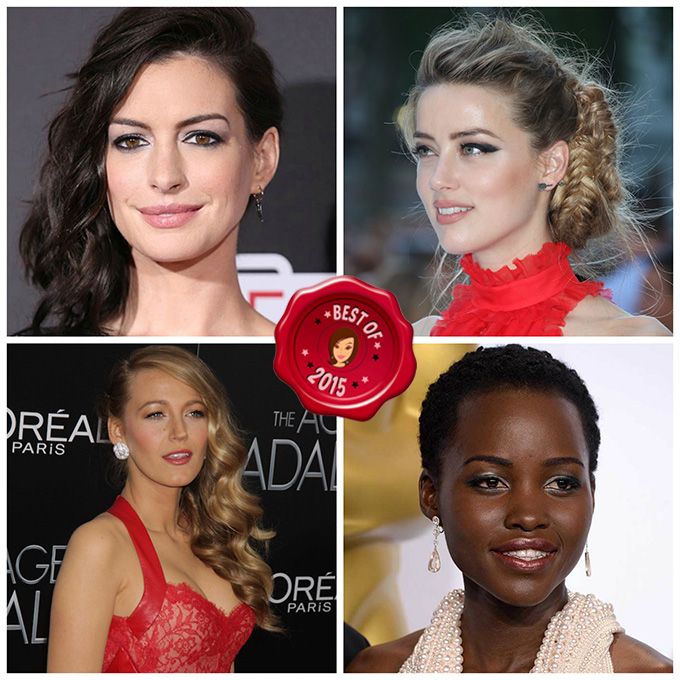 From award shows to movie premieres, Hollywood celebrities have definitely brought their A-game to the red carpet this year! With Christmas, New Year and a ton of weddings coming up, we decided to list out our favourite looks to give you a little beauty inspiration.
1. Blake Lively At The Premiere Of 'The Age Of Adaline'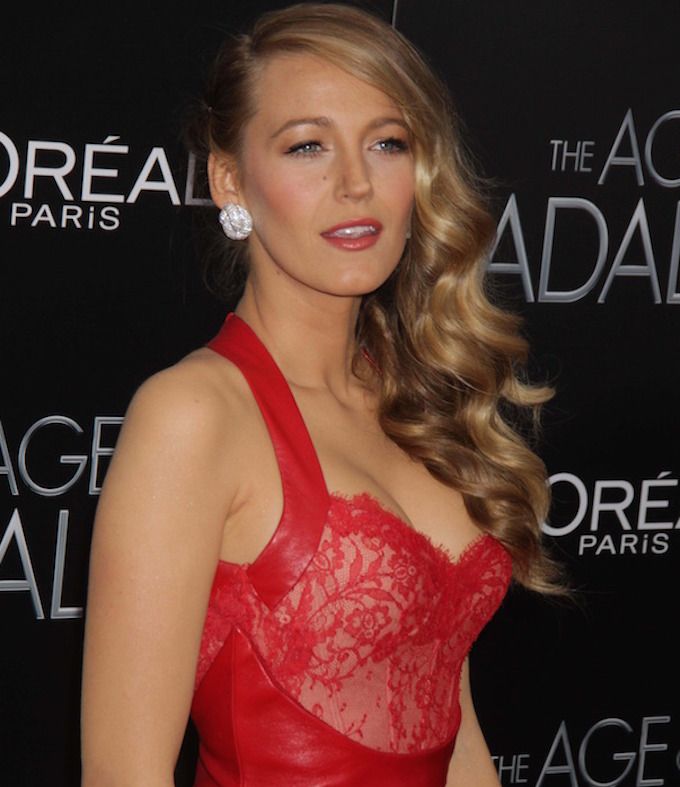 Much like her character in the film, Blake Lively looked like an ageless beauty at the premiere of her movie. With classic, old Hollywood waves and shimmery pink lip, the actress looked ultra glamorous.
2. Chrissy Teigen At The Oscars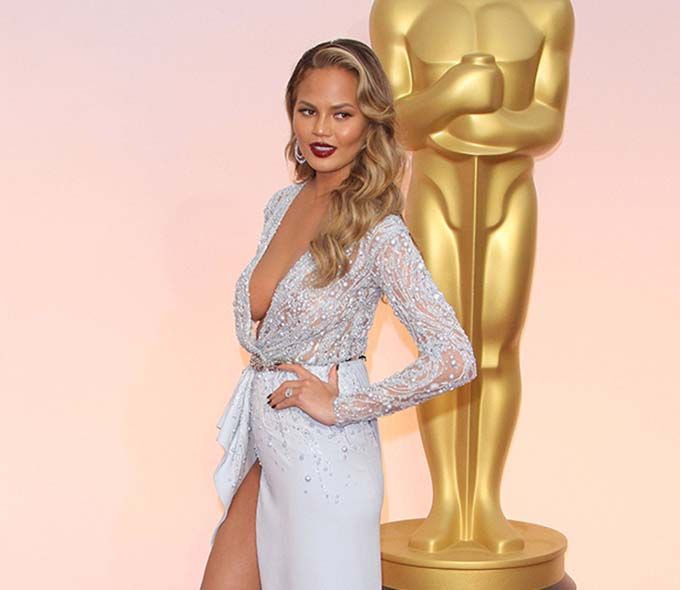 Another beauty who love those classic waves, is Chrissy Teigen. Although her hair gives us major envy, it was her pout that stole the show. The deep, rich burgundy shade is ideal for this season.
3. Lupita Nyong'o At The Oscars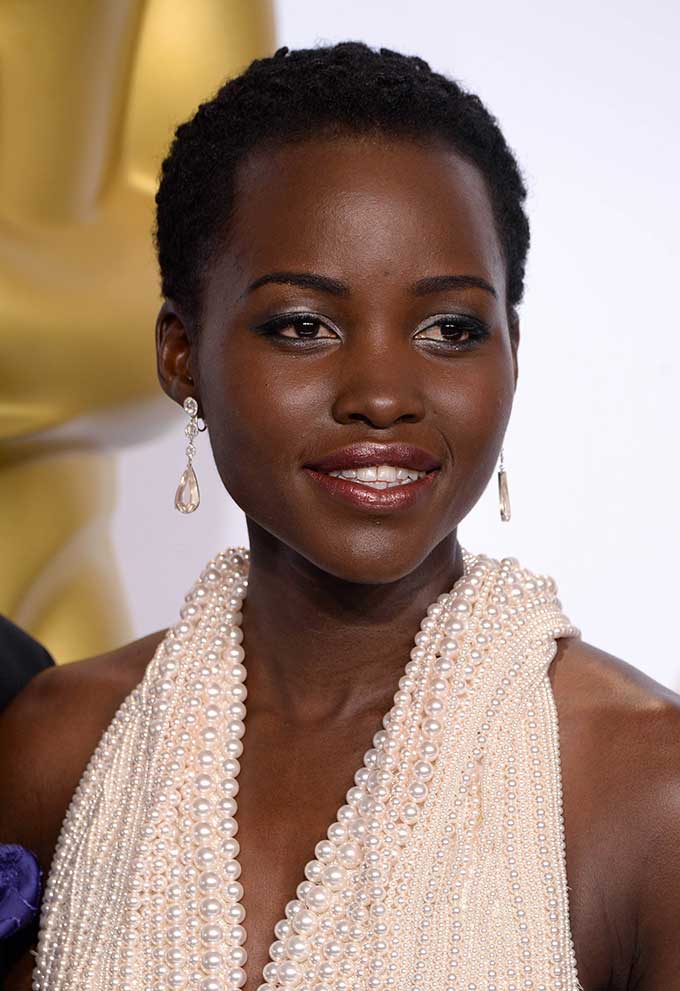 Clearly, the Oscars 2015 was full of amazing beauty moments! Another one of our favourites, was Lupita Nyong'o. Flaunting beautiful, metallic eye shadow and a glossy lip, the actress looked fresh and glowing.
4. Emily Blunt At The 72nd Annual Golden Globe Awards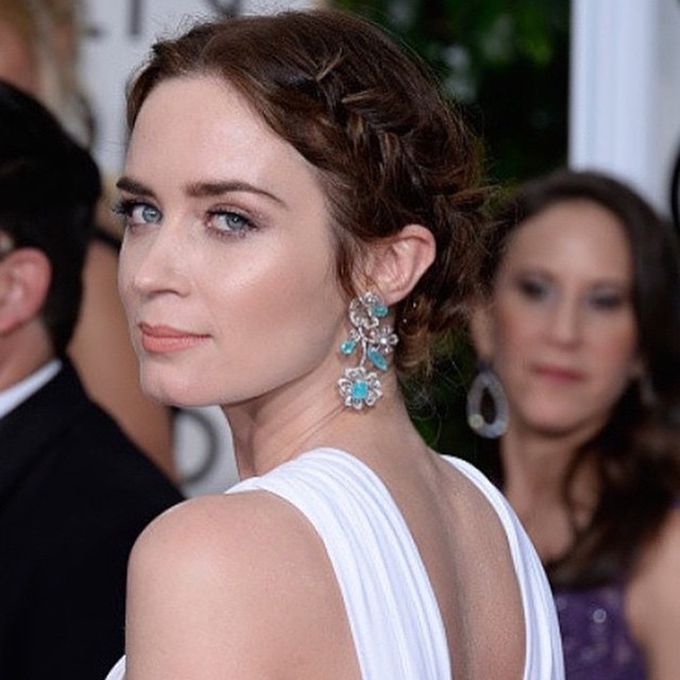 Ever since The Devil Wears Prada released, we knew that Emily Blunt was the one to watch out for. With her artful, braided bun and peach pout, the actress took boho-chic to another level. Don't miss her flushed, dewy complexion!
5. Jennifer Lawrence At The Berlin Premiere Of 'The Hunger Games Mockingjay – Part 2'
Although we loved all of Jennifer Lawrence's premiere looks, this one was a true winner. Going with the current trend of matching your makeup to your outfit, Jennifer's purple shadow looked utterly fabulous. Her swept back locks and flushed cheeks kept all the attention on her eyes.
6. Vanessa Hudgens At The VMAs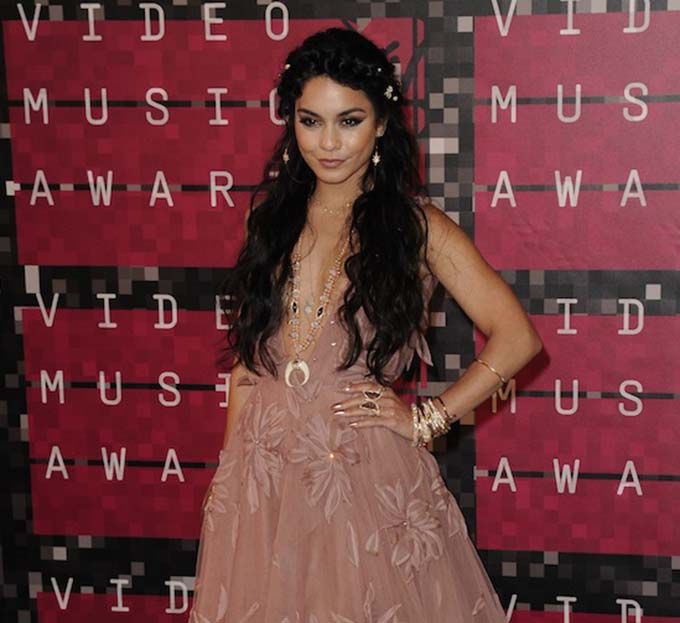 Another boho babe we love, is Vanessa Hudgens. Her long tresses were styled in loose waves and embellished with tiny flowers. Her edgy cat eye and bronzed skin stopped the look from getting too princess-like.
7. Rose Byrne At The 2015 Tony Awards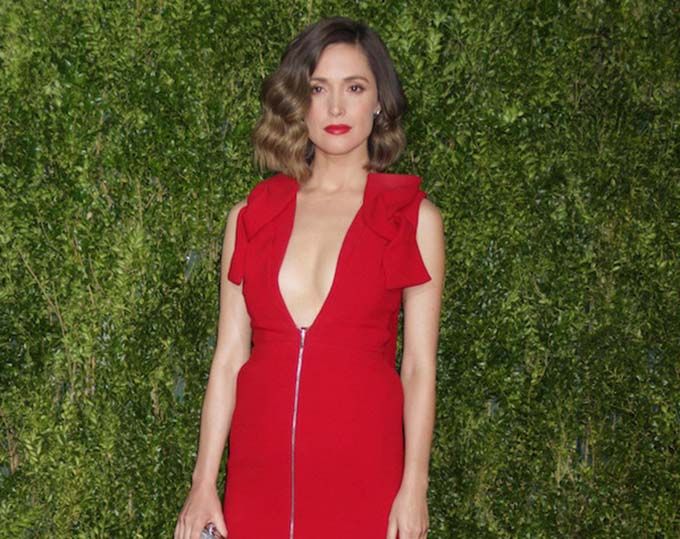 Aye caramba! Dressed in a plunging, red gown, the Spy actress matched her lips perfectly to her dress. Crisp, bold and well-defined, her pout is all our lipstick goals. Her ombre, wavy lob is just a cherry on the top!
8. Emily Ratajkowski At The 2015 MTV Movie Awards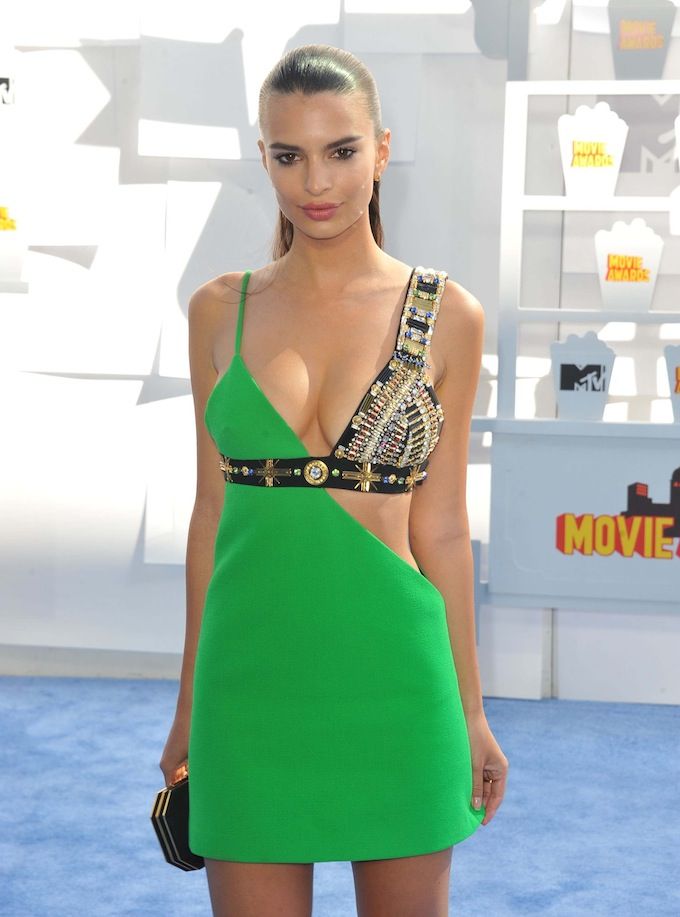 Looks like these make us want to rush out and buy every hair gel available! Sporting a super sleek hair do, the star showed off her chiselled face. The dark eye makeup and nude-pink lips complemented her tanned skin beautifully.
9. Anne Hathaway At The Premiere Of The Intern
Metallic eyes are officially the best takeaway from 2015. Anne Hathaway's sapphire and silver eye makeup looks both fierce and sophisticated. Her sideswept, soft locks were a great finishing touch.
10. Amber Heard At The Premiere Of Magic Mike XXL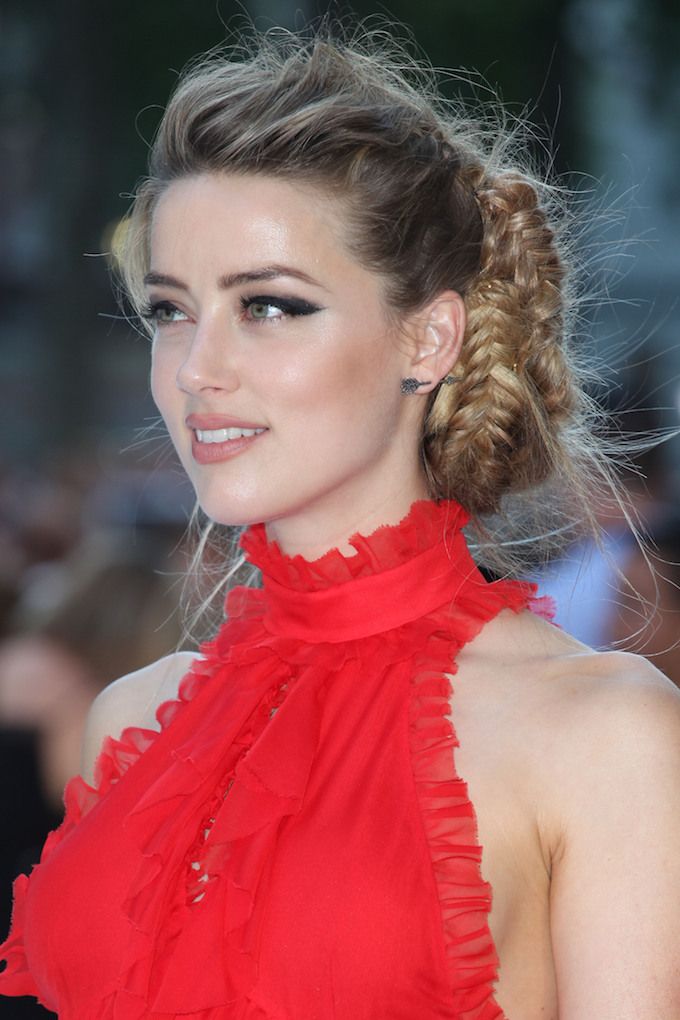 Clean, cat eyes are so 2014. Exhibiting one of the coolest, smudged out eyes we've seen in a long time, Amber Heard smoked up the red carpet. As if her eye makeup wasn't enough, she also sported a wispy, intricate braid and luminous skin.
If 2015 was filled with such magnificent looks, we can't wait to see what 2016 has in store for us!