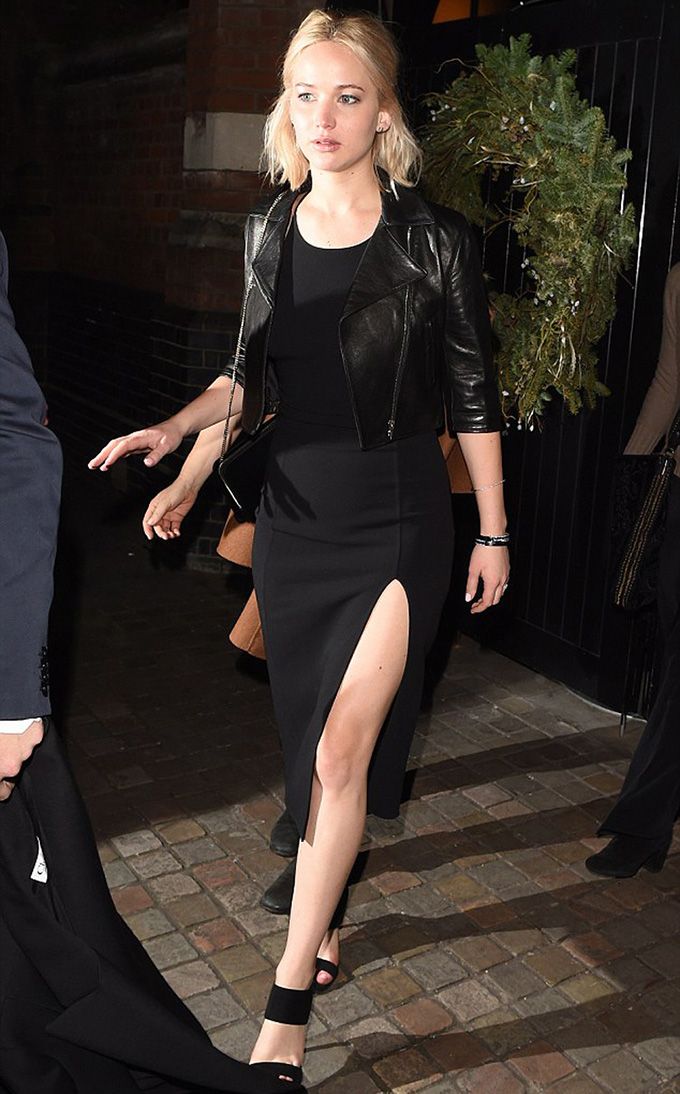 She's the face of Dior and she's also one of the top actresses in Hollywood right now. The girl on fire, Jennifer Lawrence was on the cover of Glamour this month and as expected, all her answers were witty, but hilarious at the same time. When she was asked how she would describe her style, here's what she had to say,
Slutty power lesbian. That is literally what I say to a stylist. [Laughs.] I don't know if that's offensive—
When the editor (Cindi Leive) told her that's not usually the kind of getup we see her in, she added,
Well, first of all, Dior is its own house that's very feminine and beautiful; this past press tour every dress was just phenomenal. So you don't see me as a slutty power lesbian on the red carpet a lot, because I'm embodying the Dior woman, which is an honor.… But [also] I've got tits and an ass. And there are things that are made for skinny people—like a lot of embroidery, or it covers a lot—and those make me look fat. I have to show the lumps. If you have boobs, you have to show, like, "These are boobs. This isn't cellulite." [Laughs.] Not that there's anything wrong with that.
And that probably explains these last few looks she's sported…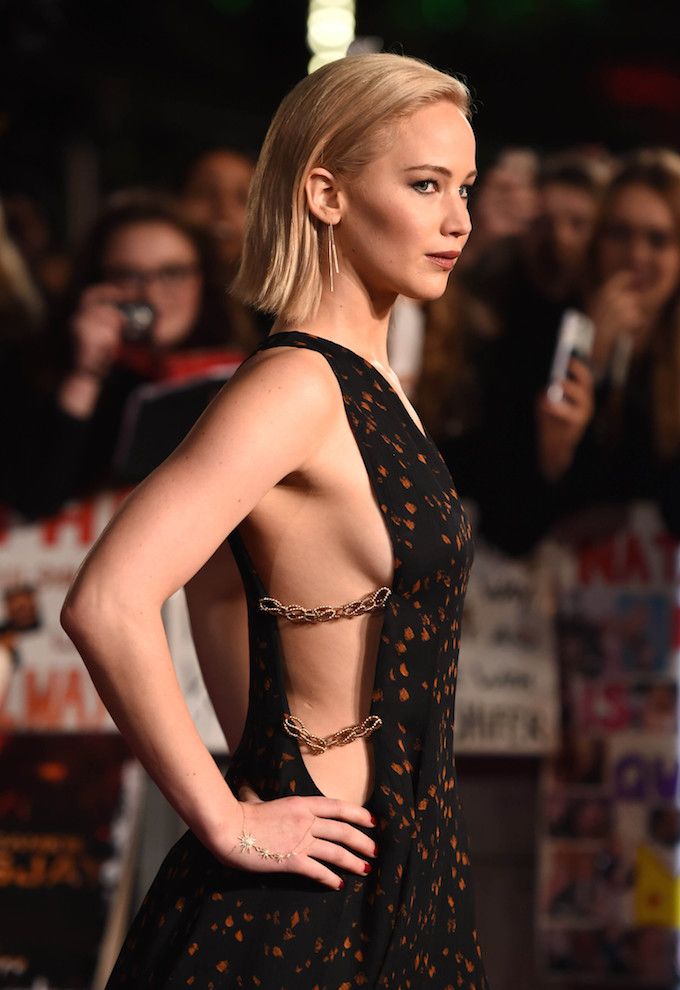 Jennifer Lawrence (Courtesy: Image Collect)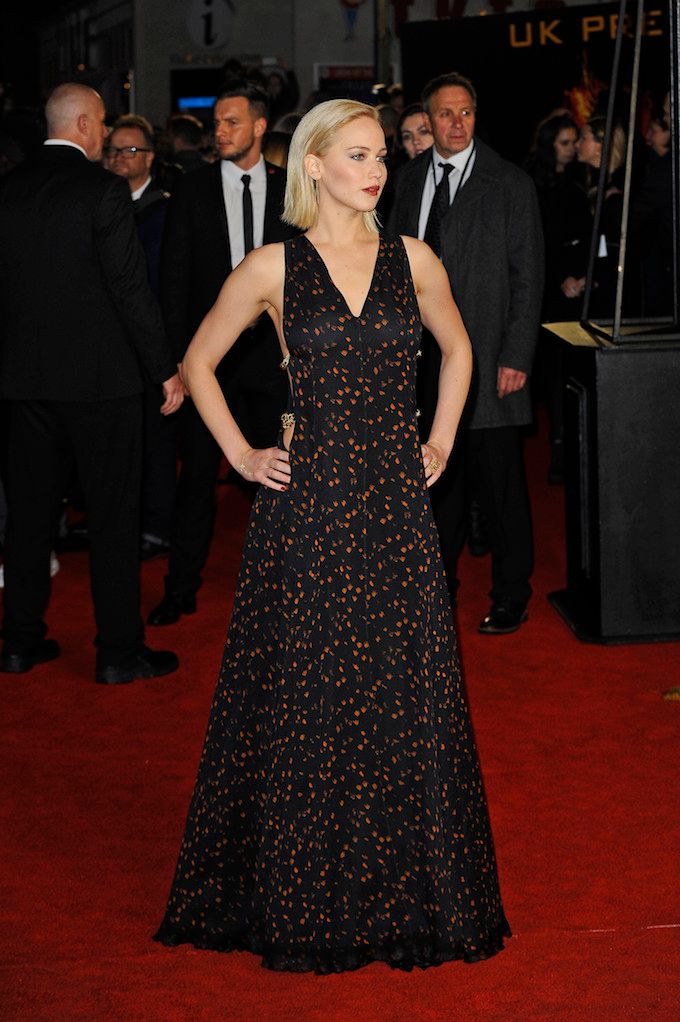 Jennifer Lawrence (Courtesy: Image Collect)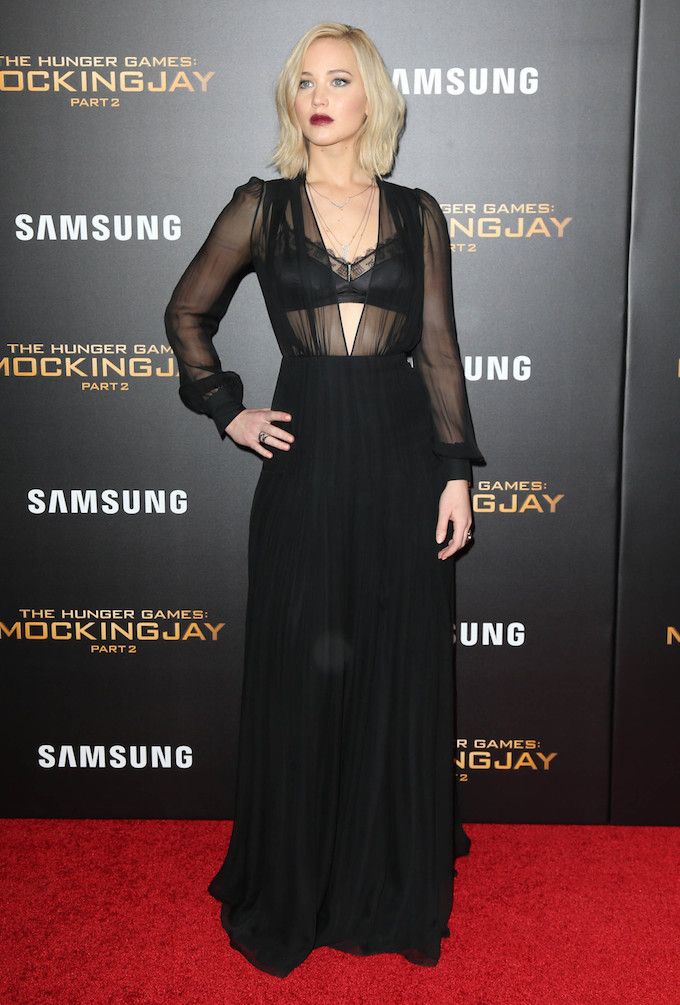 Jennifer Lawrence (Courtesy: Image Collect)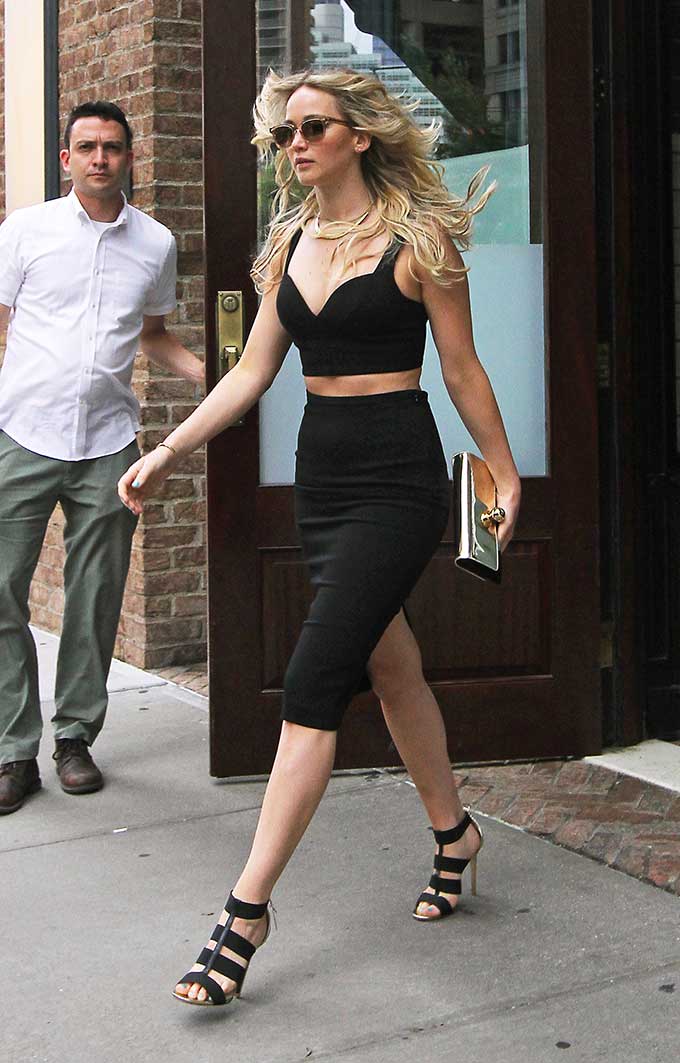 Jennifer Lawrence (Courtesy: Splash News)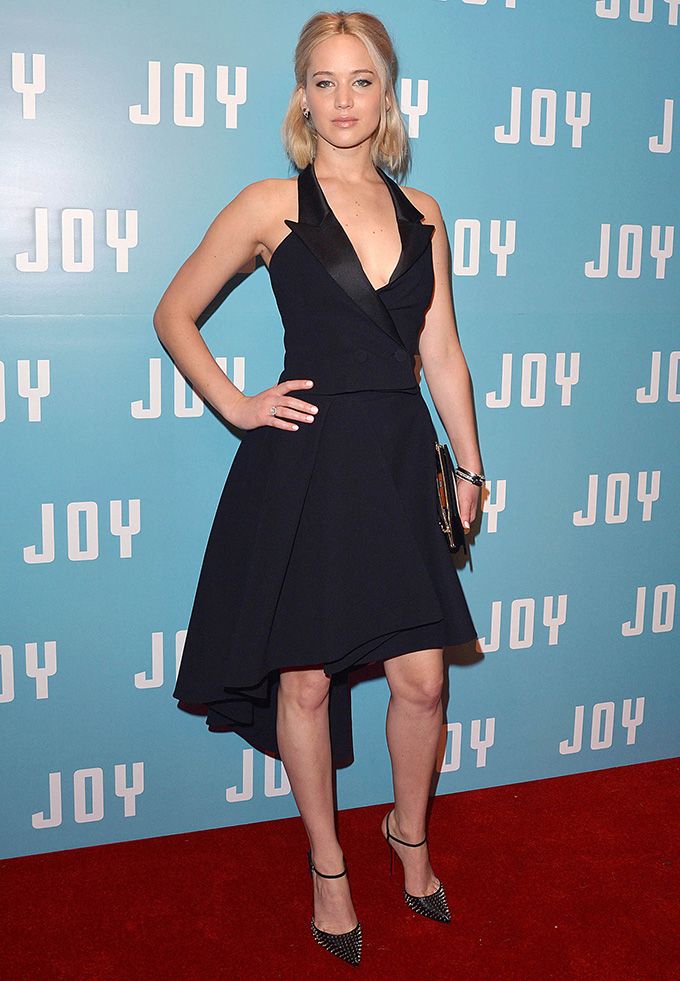 Jennifer Lawrence (Courtesy: Image Collect)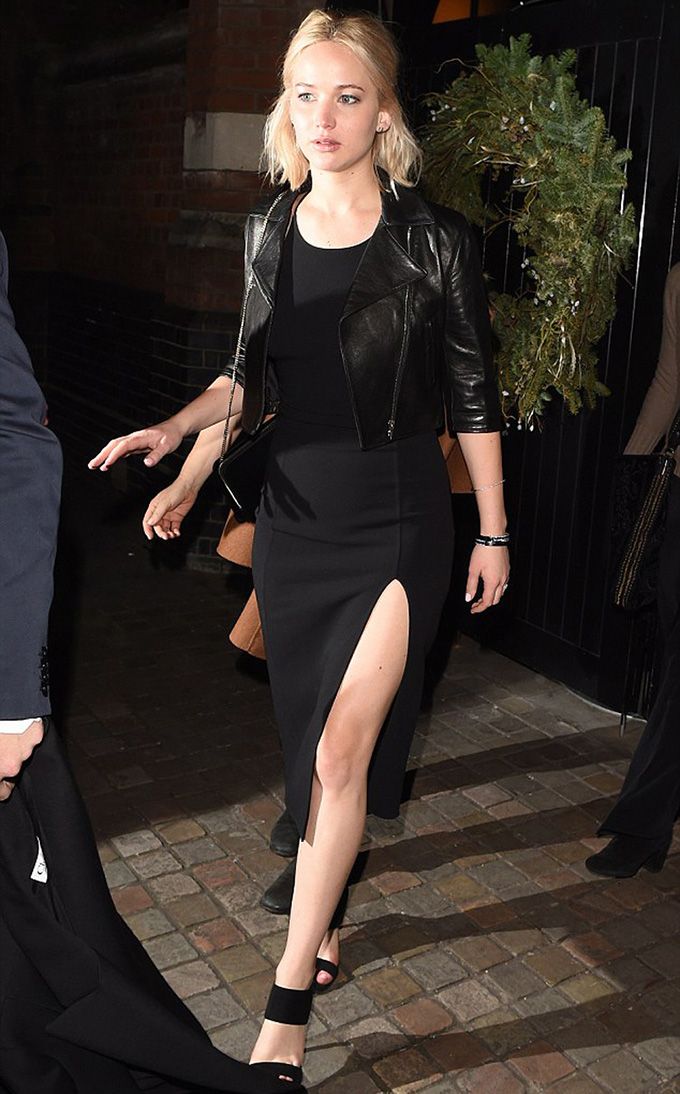 Jennifer Lawrence (Courtesy: Michael Kors)