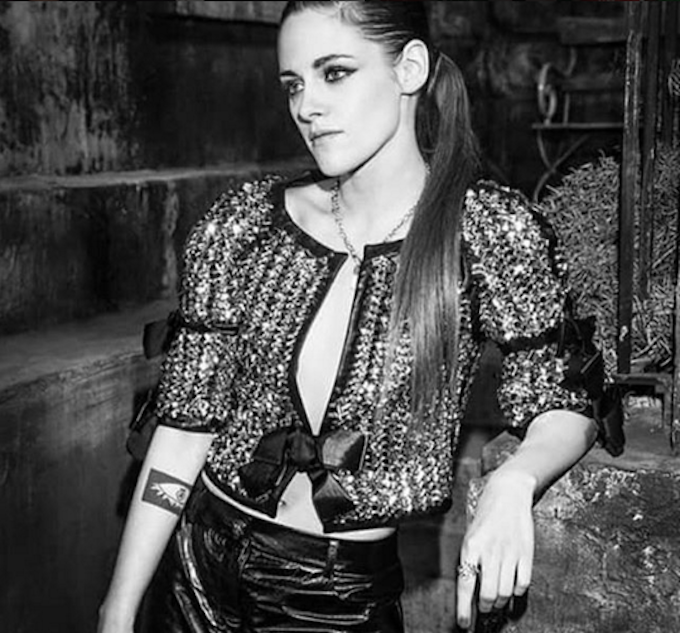 Kristen Stewart stepped out in NYC for the screening of Clouds Of Sils Maria. The special screening came with a lot of accolades for Kristen and she definitely looked the part of a movie star: new age movie star, that is. Gone are days where movie star means perfect curls and meticulous gowns. Kristen represents the millennials and she's killing it in what we think is going to be 2016's coolest power dressing trend.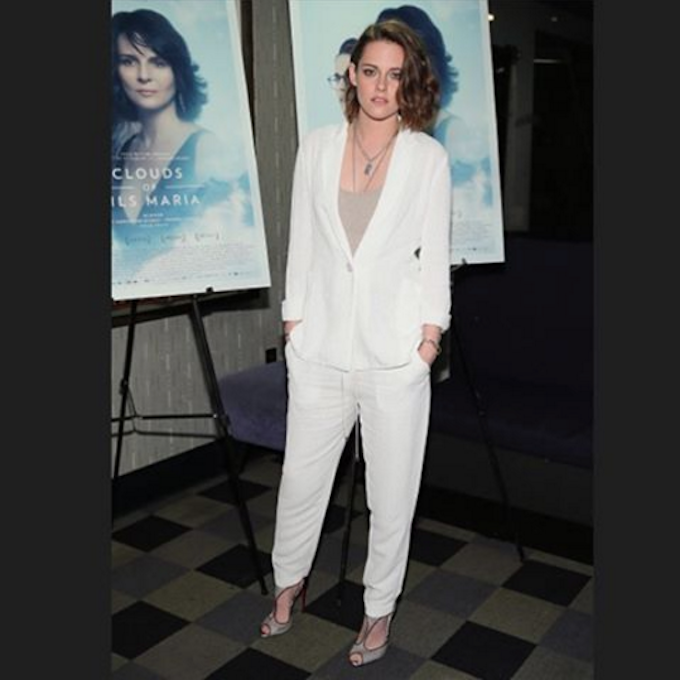 She's wearing an Atea Oceanie pant-suit. It's like a normal pant-suit, but more comfortable! She's wearing a slouchy blazer with loose pants. Her stylist, Tara Swennen, put this outfit together with Christian Louboutin heels and a Chanel watch. At the recent Chanel Metiers show, Kristen rocked another alternative pant-suit trend with a '70s vibe.
This look is head-to-toe Chanel and style by Tara Swennen, once again!
How are you feeling about the new age pant-suits?