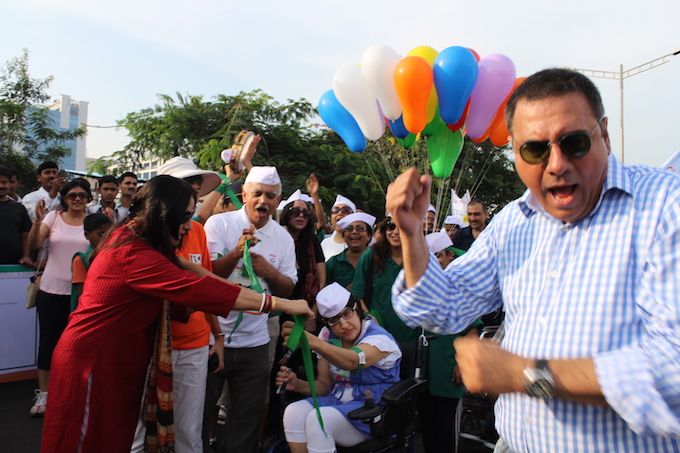 We're serious! Look, Tara Sharma has already started warming up!
Come Sunday, Tara, Boman Irani, Poonam Mahajan & many many other fellow Mumbaikars are heading to the MMRDA Grounds in Bandra Kurla Complex. Why? Because on February 7th, just by taking a walk, they can save lives. And you can too! #Footsteps4Good
In its 6th annual edition, the team at Footsteps 4 Good is hosting a 5KM walk and 10KM run in BKC. With a small donation of Rs 2,000, you too can register here to participate. The entire amount will be donated to one of their charity partners. Which one? That's totally your choice. You can help educate kids, empower women…you name it! Basically, you can change lives!
So, time to start looking for those running shoes? 🙂 #Walk4me #Run4me