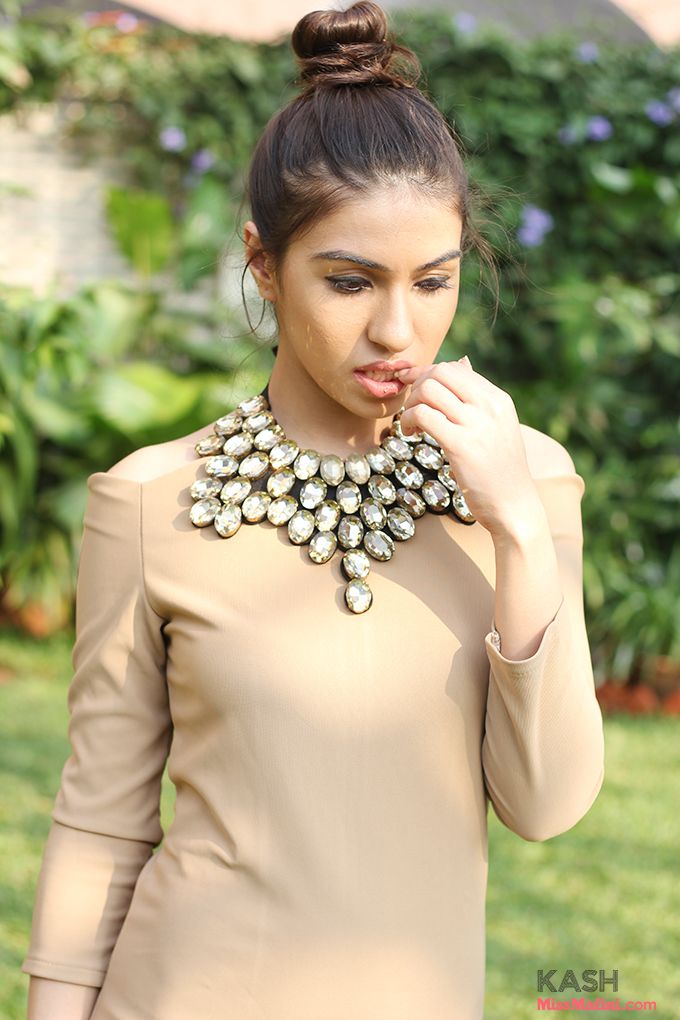 Well, there goes my not-so-polished and occasionally edgy wardrobe out the window. By now everyone knows that my style leans more towards the quirky side of things. However today, on a very boring but quite promising mid-week, working day (it's Thursday if you lost track) I'm bringing you a new post on spring's massive trend that will have all you fashion girls in love! Any guesses? The nude dress! Dressing in nudes and beige is fashion's go-to colour at the moment.
This month I got my hands on the cutest off-shoulder, nude mini dress, and I'm absolutely in love with it. Nude is the fashion colour du jour and every celebrity on the fashion block has been rocking it with sheer elegance.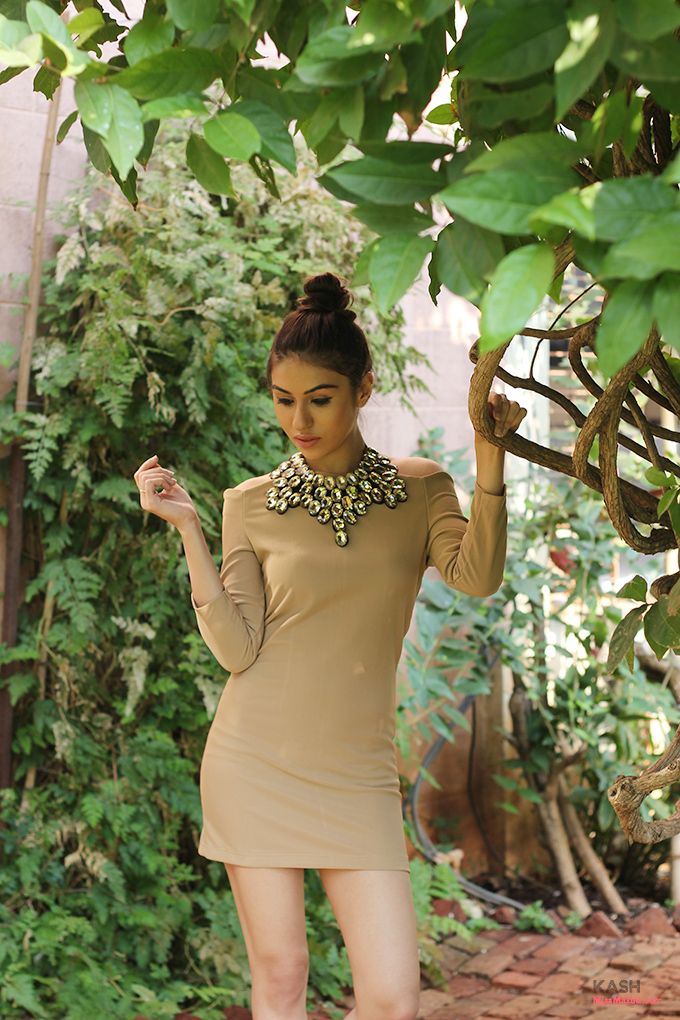 Keeping the look minimal and super classy, I paired it with a chunky bling necklace, tinted lips for a fresh look and a top-knot.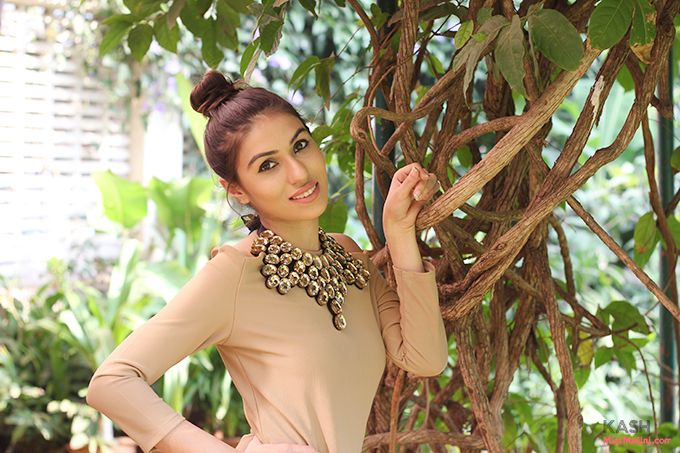 See, what I mean? Adding a shimmering necklace to your nudes helps breathe some new life into the outfit.
Style Tip:
If glam isn't really your style, then add a dash of a colour to your nudes with minimal accessories. It will make your outfit look great.
Having a statement necklace, a scarf or chunky earrings can be a total lifesaver for your outfit. They're super trendy too!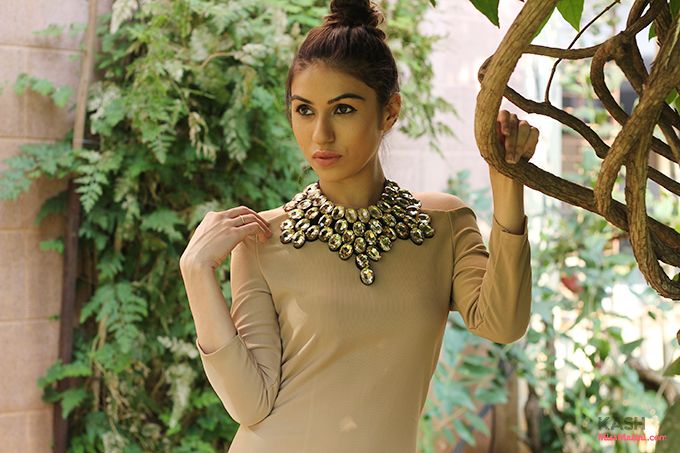 Consider splurging on a "nude" this spring and I promise you won't regret it!
P.S: If you are loving my chunky necklace, you can get it here!
If you love what I do, stalk me on Instagram and like me on Facebook <3
X
The Kash Girl
Pix: Ishira Kumar