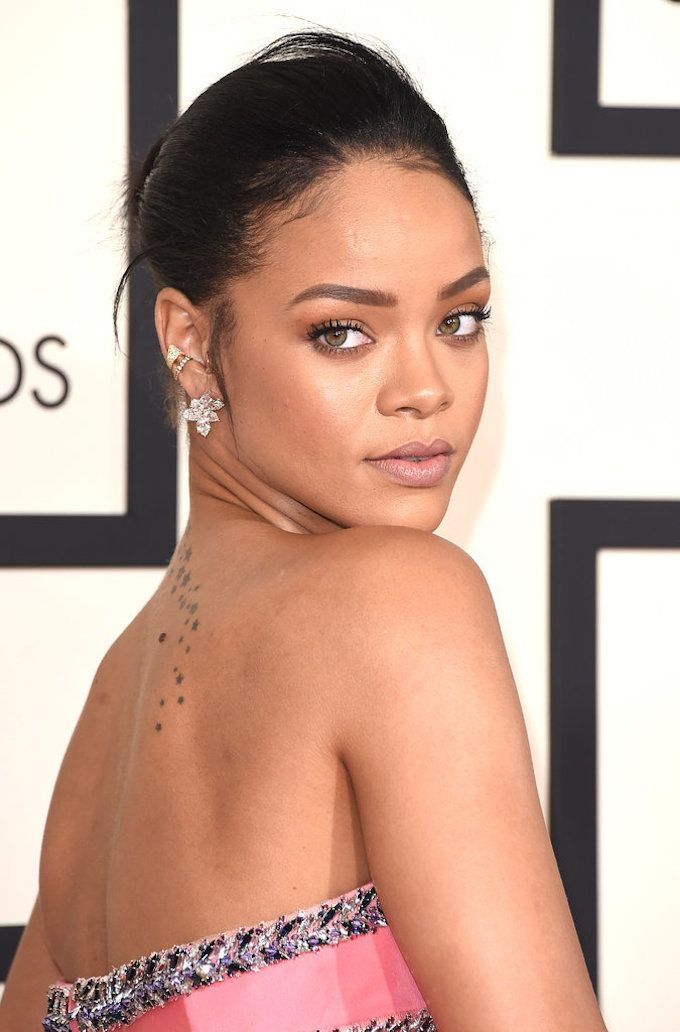 We all remember when Rihanna burst onto the scene back in 2005 with Pon The Replay (Are you singing it in your head now?). The PYT took the world by storm with that beautiful face and even more beautiful voice. As a precursor to the 58th Annual Grammy Awards, we decided to do a throwback to this lil' minx's style over the years.
1. 2007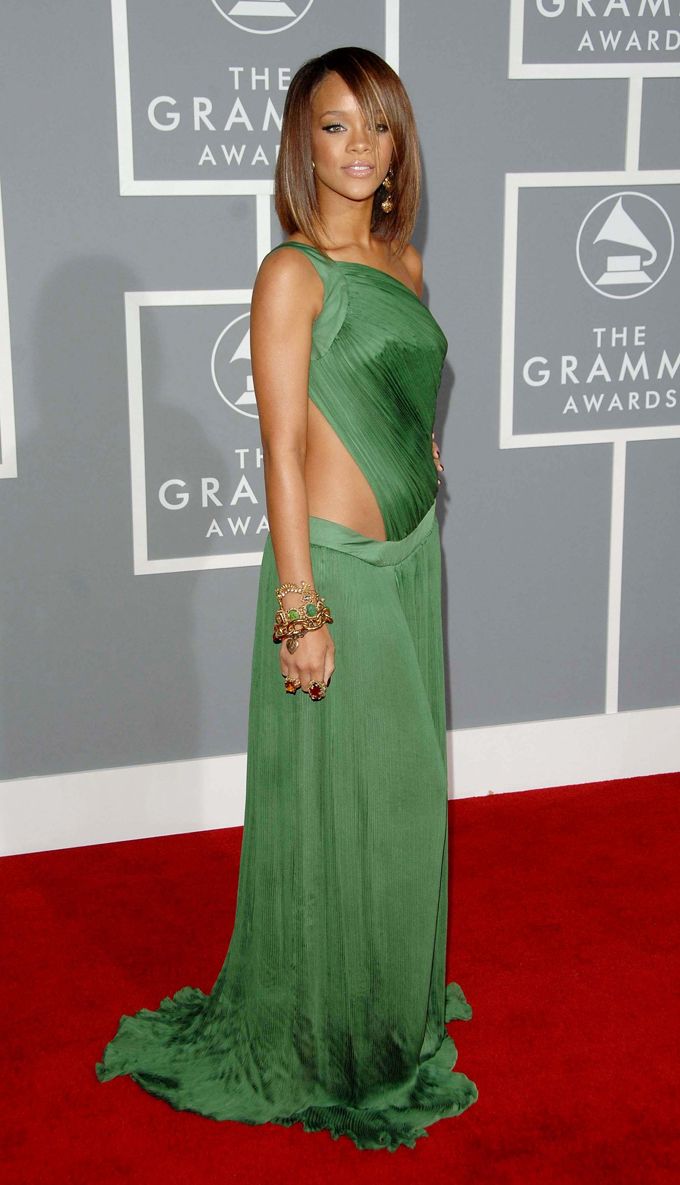 Riri first walked the red carpet at the Grammy's in 2007 in a green, one-shoulder Roberto Cavalli gown. She proved at the get-go that she was quite fashion forward considering the sexy cut-out trend is doing the rounds now. The back of this gown was so risqué, that we decided it wasn't safe for work!
2. 2008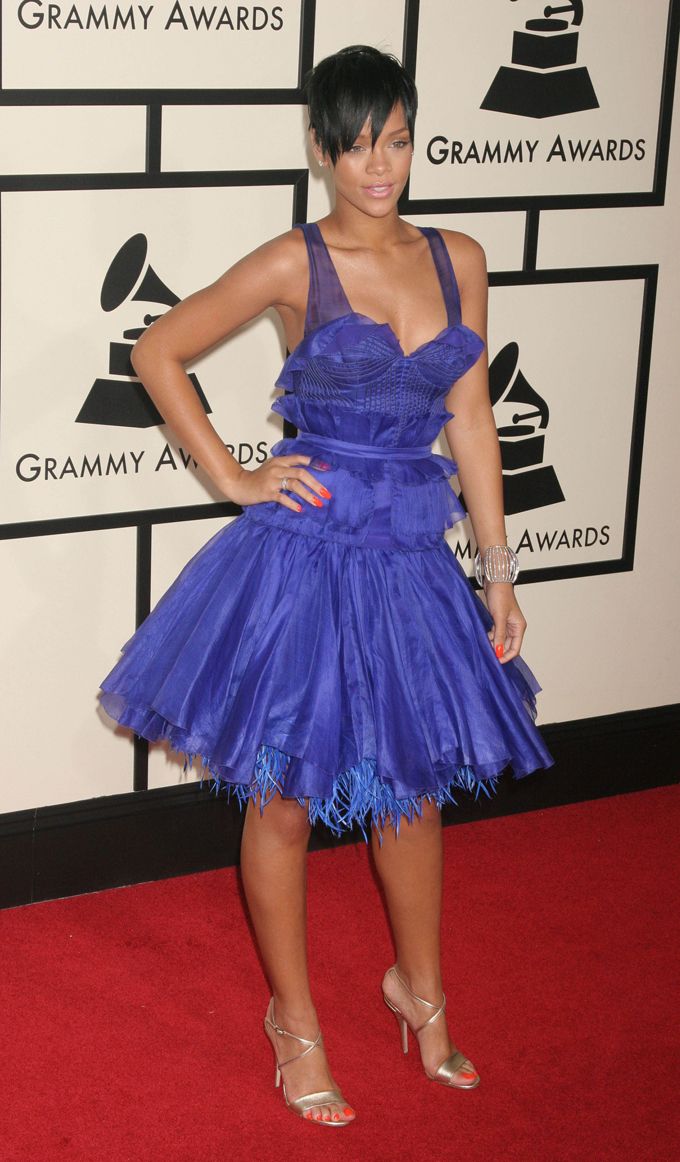 The next year she wore a cute (maybe a little too frilly) Zac Posen number with great feather detailing, and donning that pixie haircut everyone swooned over.
3. 2010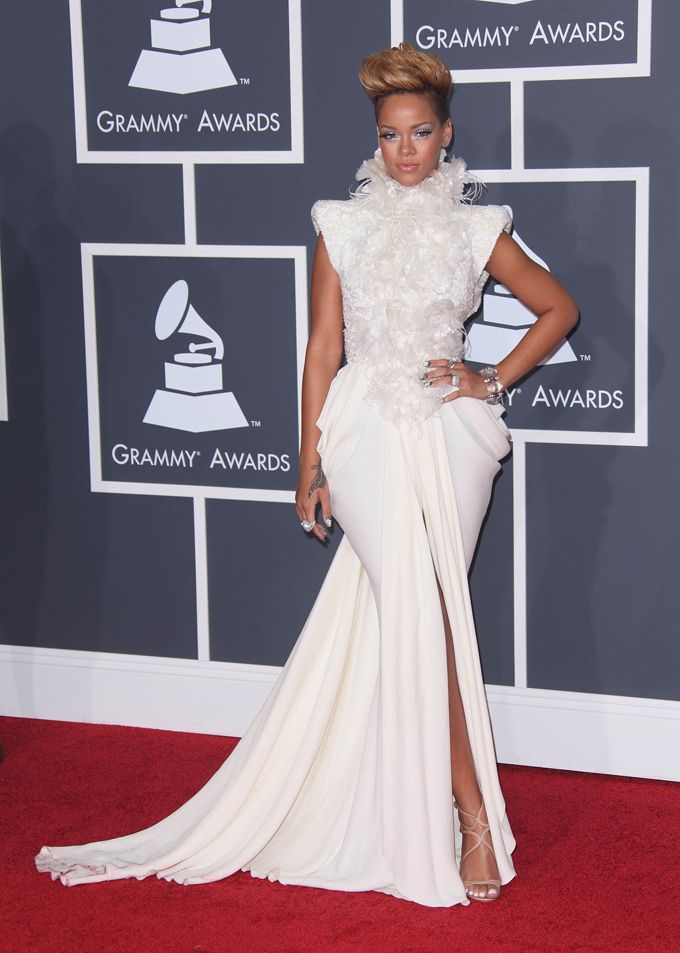 In 2010 we saw her in a beautiful cream-coloured high neck, Elie Saab gown. We adore that the nude, strappy heels kinda match her makeup too!
4. 2011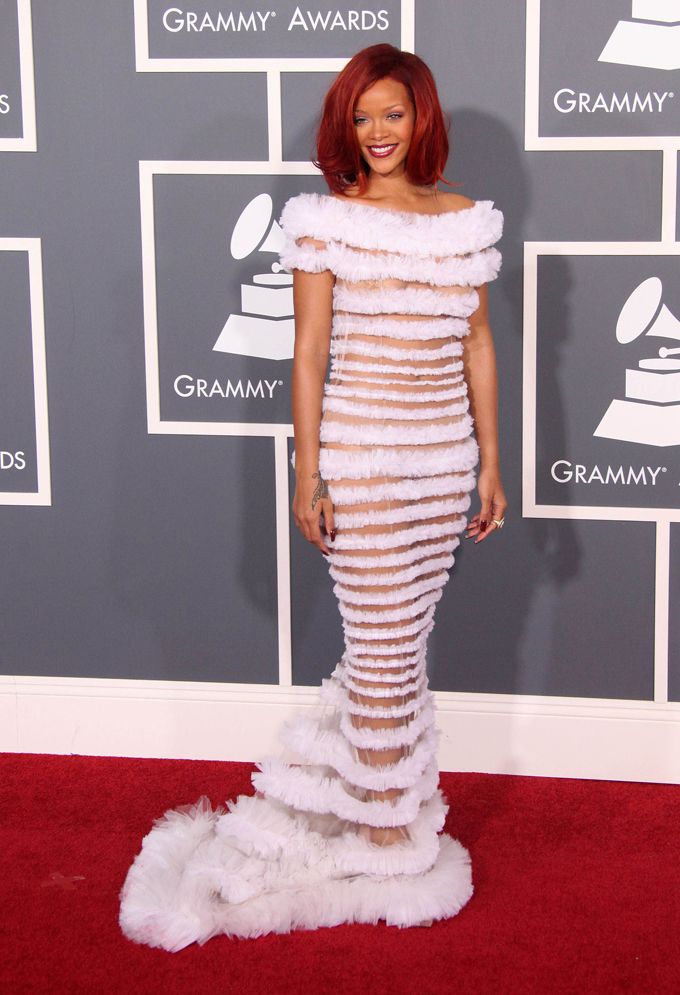 Feather and frills was the choice yet again for Riri in 2011 when she went for this white, sheer Jean Paul Gaultier gown. Man, she really loves the frills! Her flaming-red hair was a total hit though.
5. 2012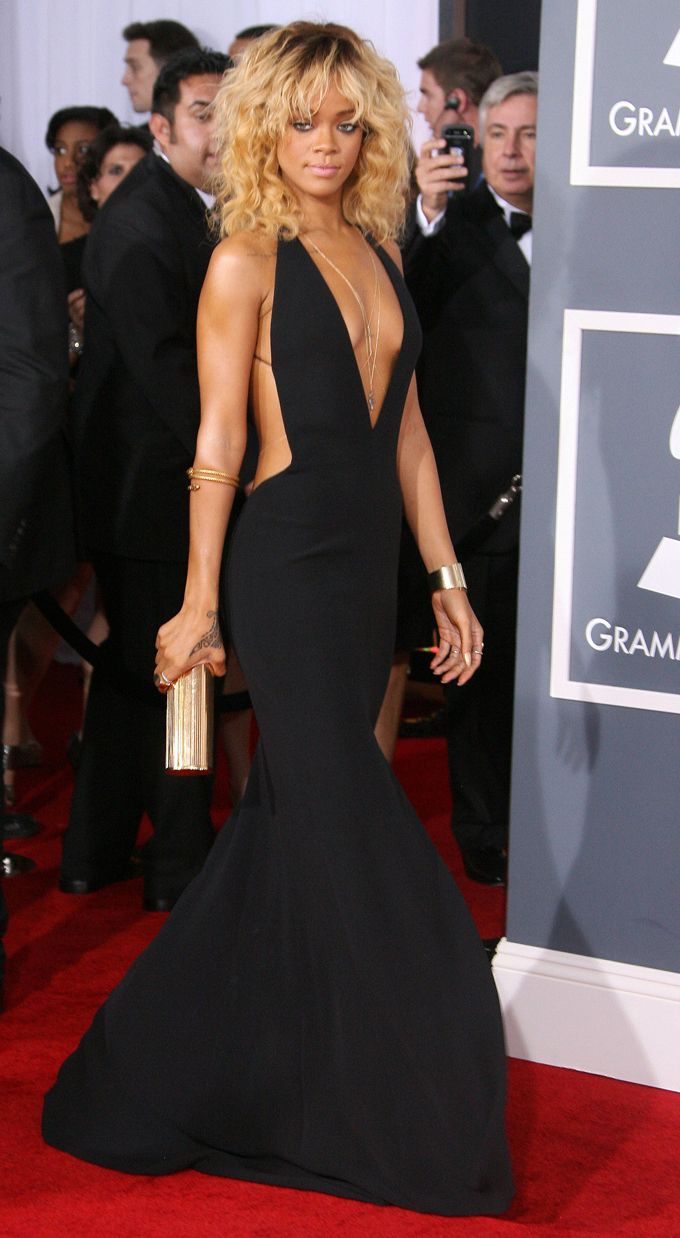 Rihanna's hair makeover featured dark roots going into a light blonde. She strutted the red carpet wearing the sleekest Giorgio Armani gown ever. It was backless, cleavage-heavy and so freakin' hot that we need to take a minute to process this!
6. 2013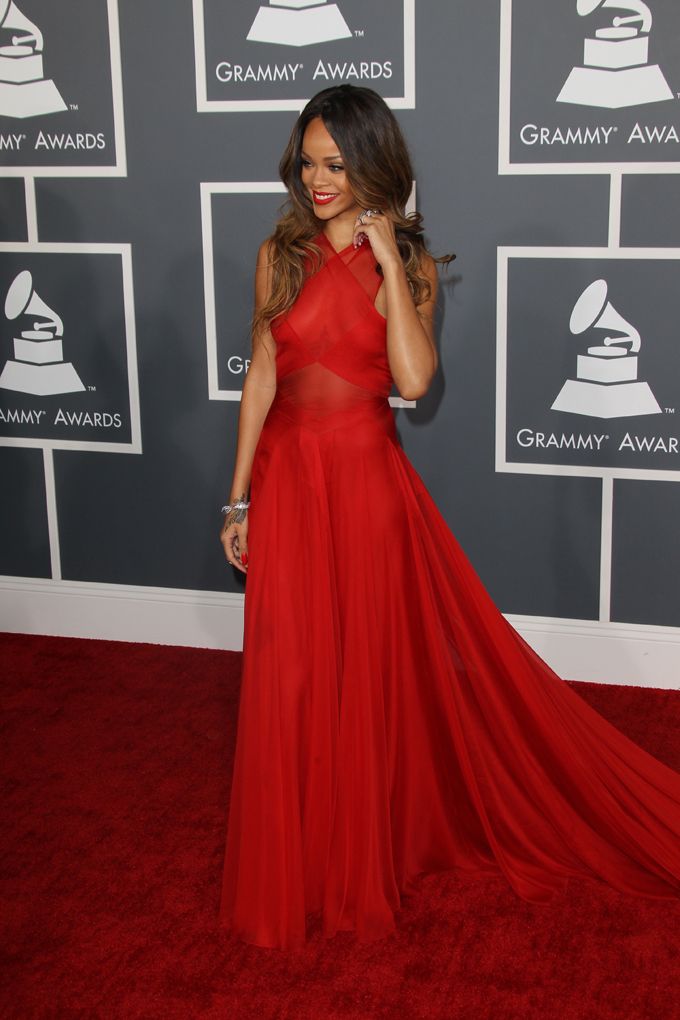 Rihanna looked the prettiest by a mile in this sheer Azzedine Alaïa gown. Every single thing about this look was out of this world. We just have no words.
7. 2015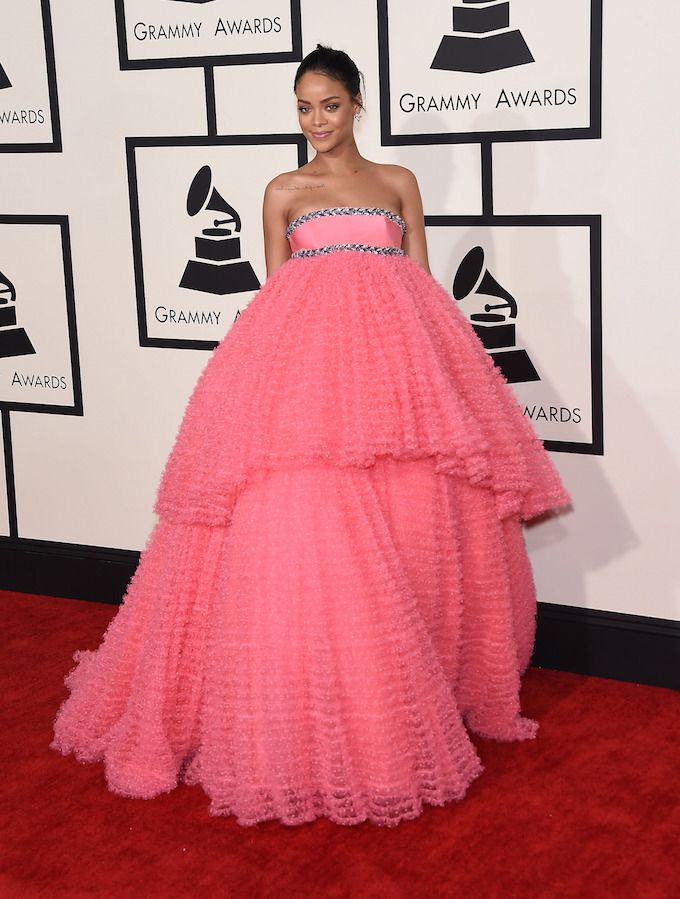 And finally last year, Riri wore the biggest, the pinkest, and the most talked about gown by Giambattista Valli.
We won't say anymore, except that we can't wait to see what surprises she has up her sleeve this year. Stay tuned for the award show airing at 7:30 AM tomorrow and the repeat telecast at 9PM!