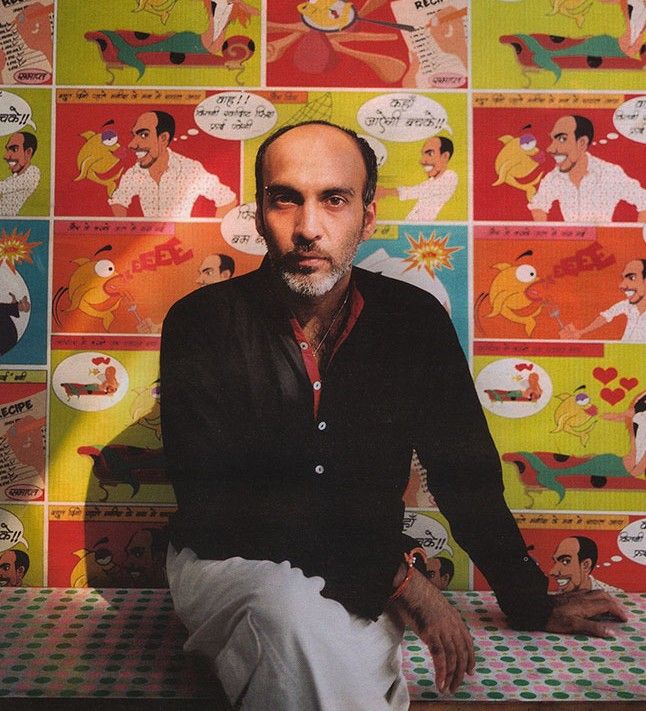 Besides being legends in their own right, they are among the very few Indians to be conferred the Chevalier de la légion d'Honneur – France's premier award to recognise eminent accomplishments of service to France. How amazing is that, right?!
In an intimate ceremony earlier this week, between family and friends, His Excellency, the Ambassador of France, Francois Richier presented this medallion of honour to Manish Arora in recognition of his critically acclaimed work and contribution to the world of fashion. The evening started with a personal note from Bandana Tewari (the Fashion Features Director of Vogue India) to Manish, which we loved! Full of fun anecdotes from Manish's past, like her first interview with him (which was on a Kamikaze bike driving through the roads of Goa!), we learned a lot more about this boy from Malad.
Guests that evening included Subodh Gupta, Rahul Mishra, Sunil Sethi, Ambika Pillai, Rajesh Pratap Singh, JJ Valaya, Nikasha Tawadey, Sunjay Guleria and Mohini Boparai, to name a few and many of whom were part of the video montage that followed. It was a beautiful tribute to the many big moments of Manish's career, and included short snippets from his closest friends (and few celebrities too, like Sonam Kapoor), each one speaking about why they love this iconic ladies tailor.
Want to know more about Manish's love story with Paris? Here are our favourite moments!
First Show At Paris Fashion Week In 2007
Life Is A Circus! His Spring Summer 2009 Showing At Paris Fashion Week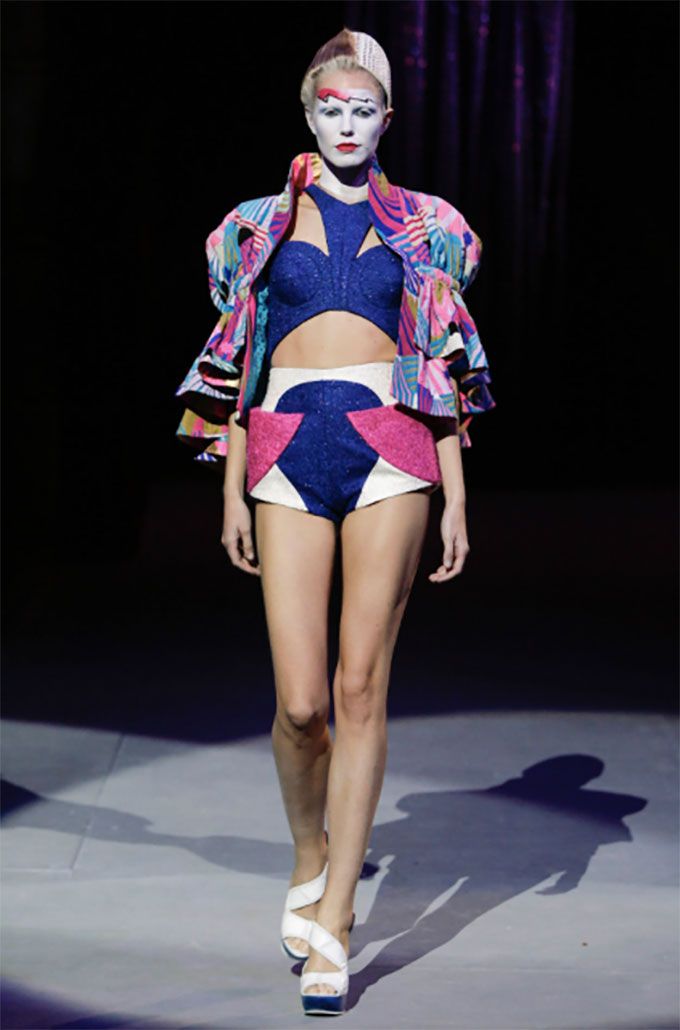 Also Spotted On Katy Perry!
And Lady Gaga On The March 2009 Cover Of Fabulous Magazine!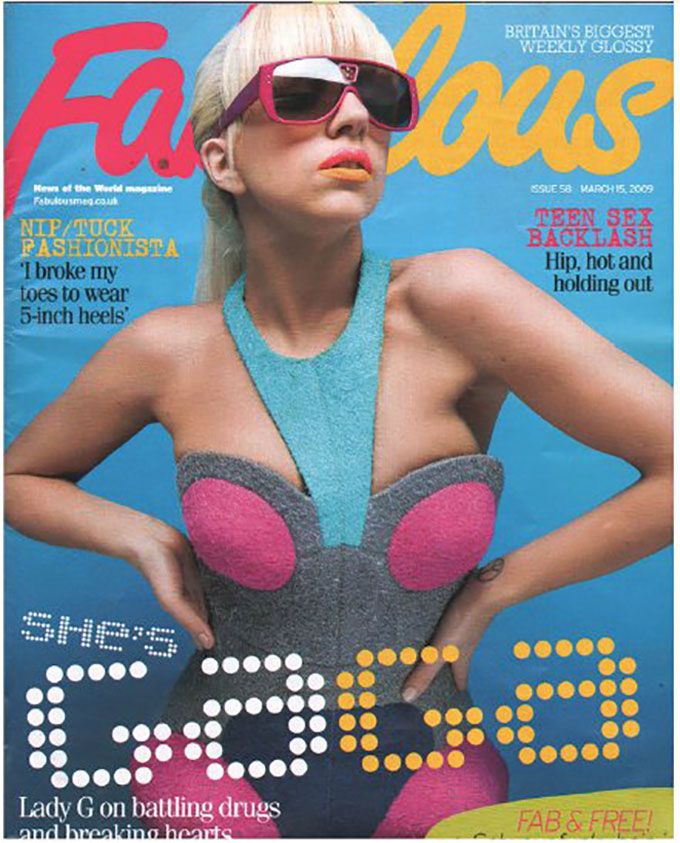 In The Jungle! His Fall 2009-10 Showing At Paris Fashion Week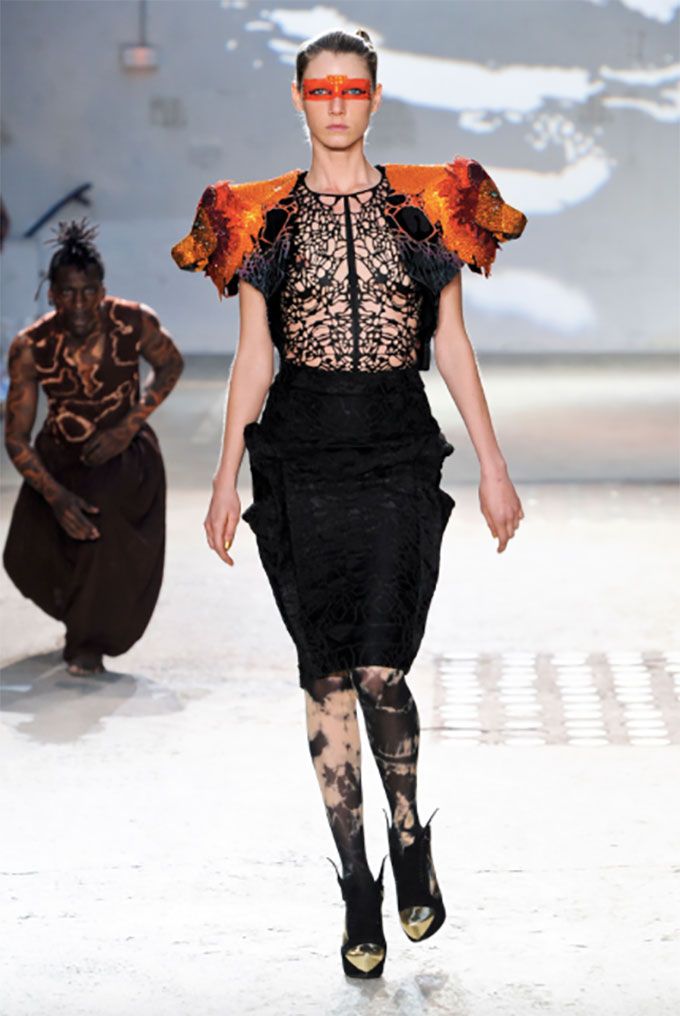 'Manish Arora For Nespresso' Show At Champs Elysees (Paris) in November 2010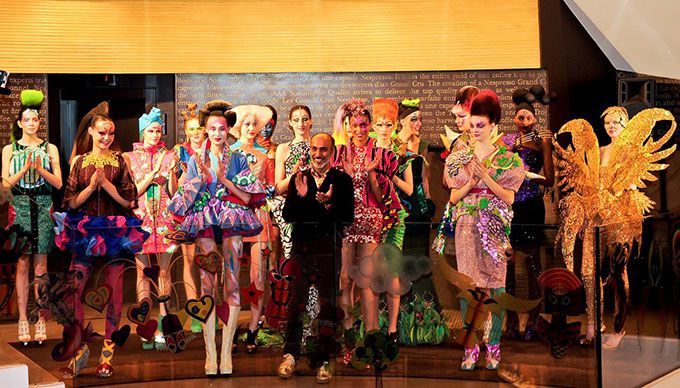 Manish Arora Appointed As Creative Director Of Paco Rabanne in 2011
Collaboration With Hiroshi Nagai For The Fall 2011-12 Collection at Paris Fashion Week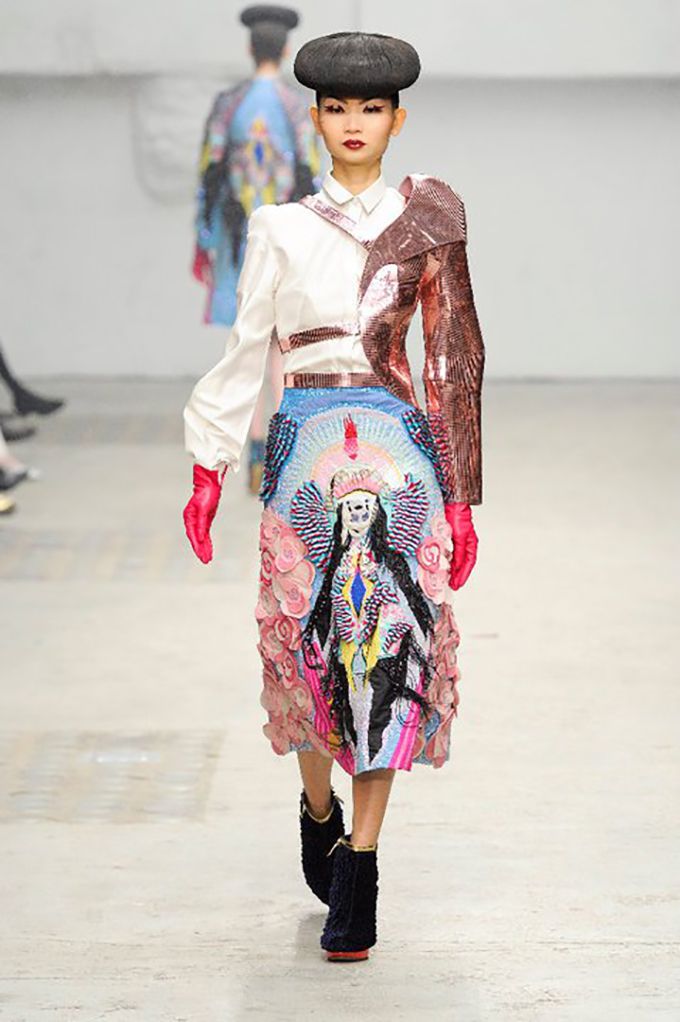 'Manish Arora For Paco Rabanne' Worn By Lady Gaga At The MTV Europe Music Awards 2011
'Manish Arora For Café de la Paix' In Paris, Creating An Exclusive Line Of Pastry
Collaboration With Robert Altman For Spring Summer 2012 Collection At Paris Fashion Week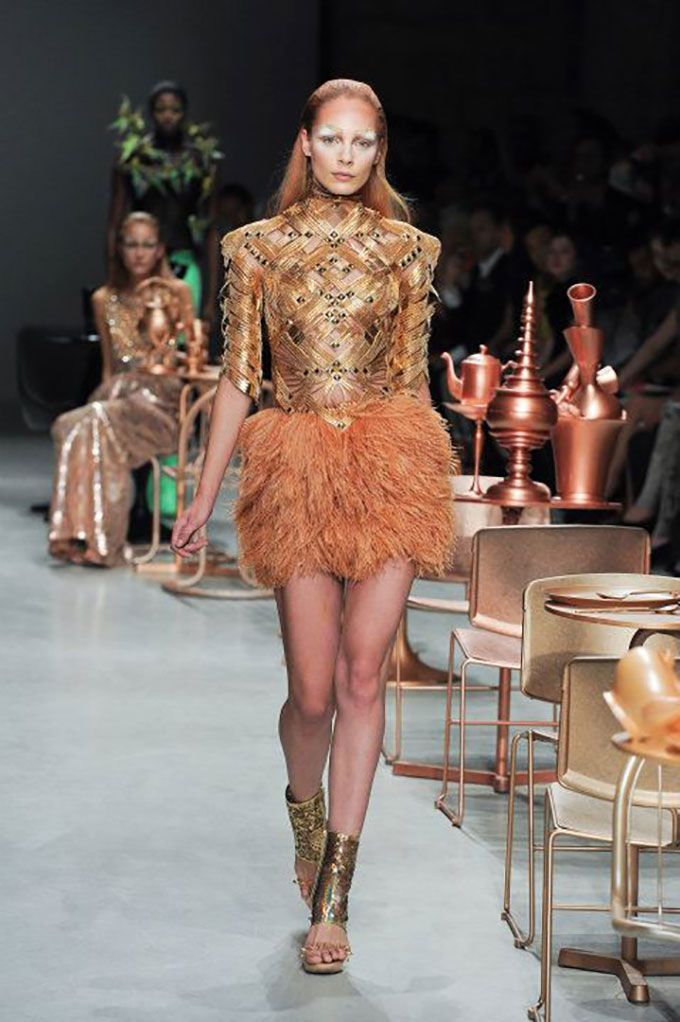 Collaboration With Judith Supine For Fall 2012-13 Collection At Paris Fashion Week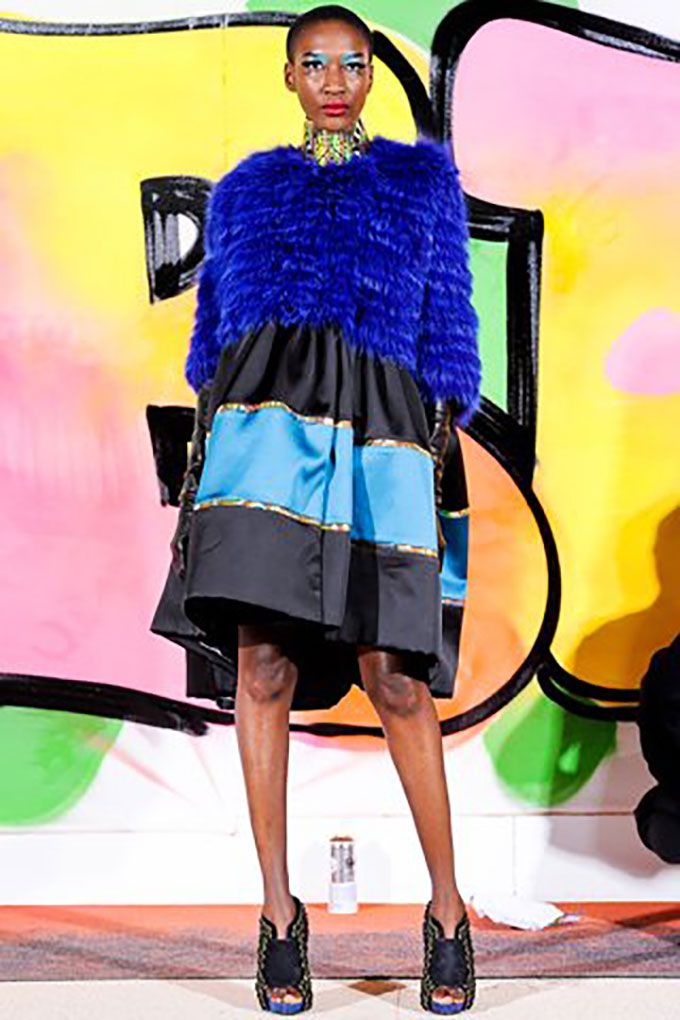 Spring Summer 2013 Collection At Paris Fashion Week In The Pages Of L'Officiel, France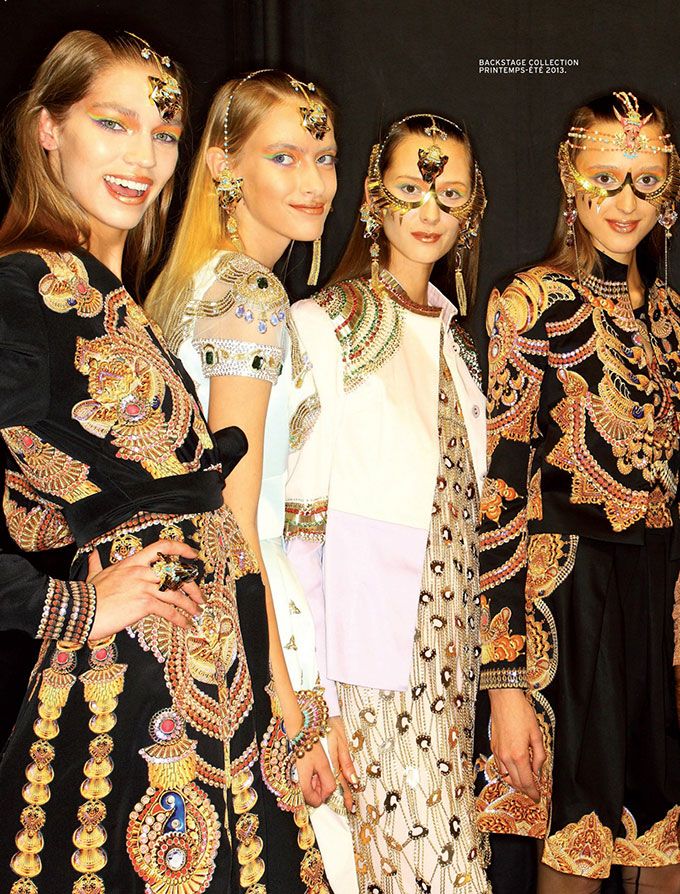 Spring Summer 2014 Showing At Paris Fashion Week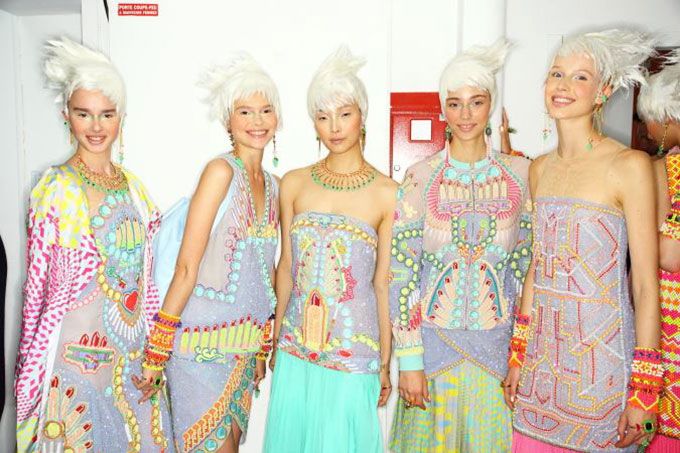 First 'Indian by Manish Arora' Flagship Store Opened In Paris In 2014
Spring Summer 2015 Collection At Paris Fashion Week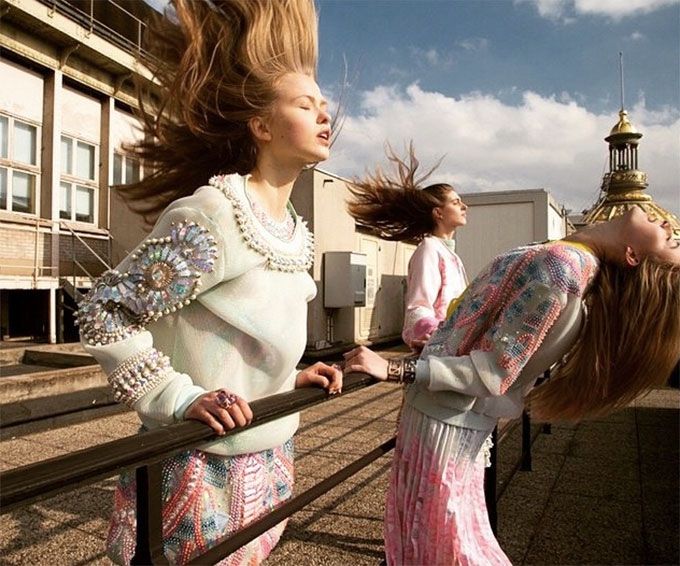 Winter Is Coming! His Fall 2015-16 Showing At Paris Fashion Week
Half Indian, Half Gypsy! His Spring Summer 2016 Showing At Paris Fashion Week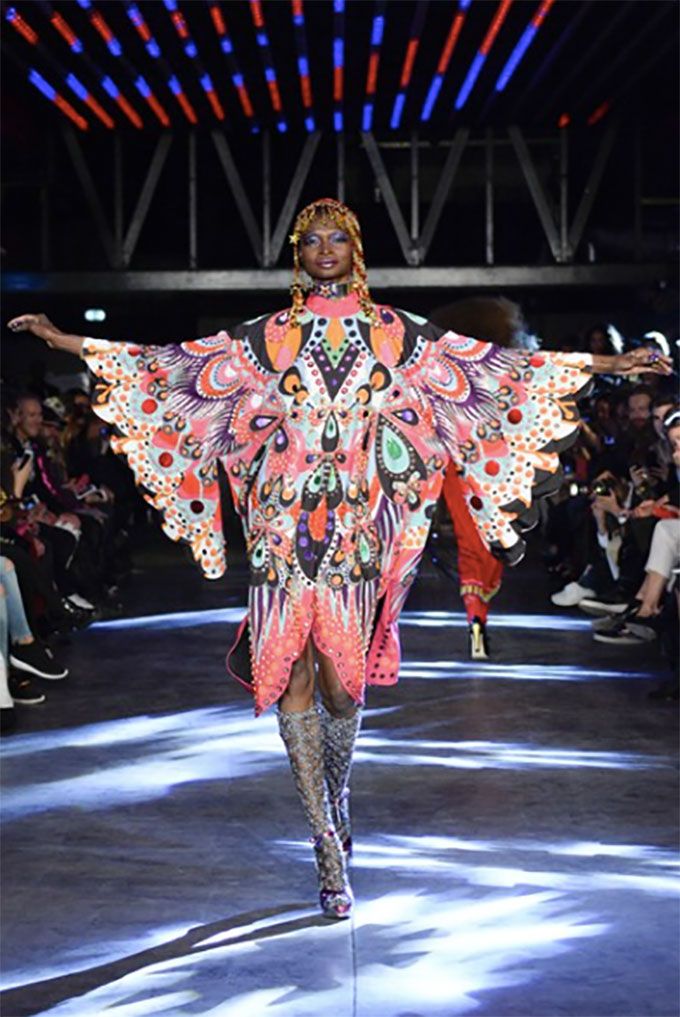 It's no wonder that celebrities like Rihanna, Nicki Minaj, Katy Perry, Sonam Kapoor, Miley Cyrus, Lady Gaga, Selena Gomez, and so many others love wearing his designs.
Seeing through his eyes… Life is beautiful, truly.
We wish him nothing but luck and love! x