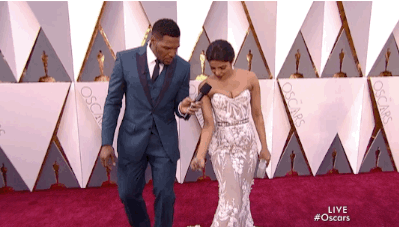 Priyanka Chopra stunned us with her red carpet look at the Oscars. She looked so good and carried herself so well. She actually ended up breaking a record with her stardom.
According to Google, she was the second most searched celebrity after Olivia Wilde with the keywords "red carpet look". Can you imagine she beat Jennifer Lawrence, Charlize Theron and Saoirse Ronan who came right after her this year?
Over the years, celebrities like Anne Hathaway, Jennifer Lopez, Lupita Nyong'o and Gwyneth Paltrow have been the most searched in this category.
That's AH-MAZING!