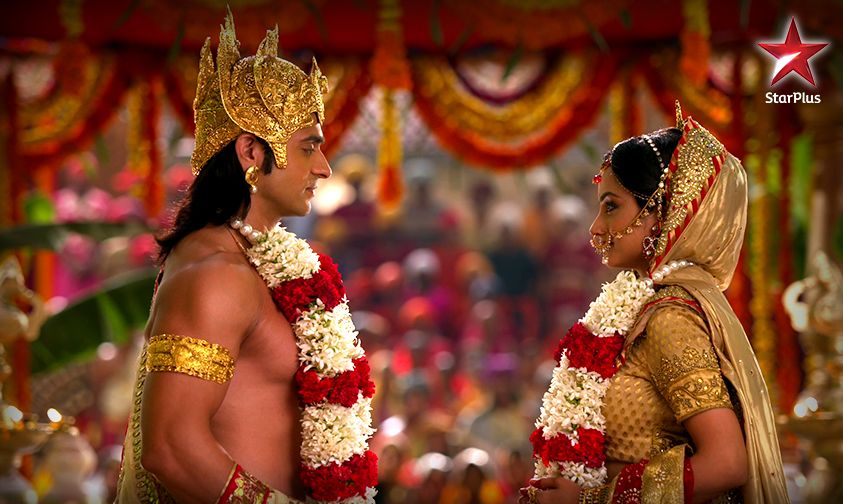 All those who love weddings, say aye! There's just something about the celebrations that makes everyone feel weirdly a part of it. So obviously I'm looking forward to the grand union of Shree Ram and Sita in Star Plus' Siya Ke Ram and the makers of the show are leaving no stone unturned in proving that marriages are made in heaven! Keep a look out for the beautiful sets and the lovely costumes in this #VivahUtsav.
Here are 5 ah-mazing things you can look forward to in this epic celebration:
1. The Haldi ceremony …
Did you know Shiv turns into a pigeon to put haldi on Ram? No, for real! It would be amazing to see the show's makers' interpretation on TV – a first of its kind, I'm sure.
2. Oooh… there's more…
As you know Shiv's wife Parvati has a role too! She turns into Nav Durga to put haldi on Parvati. Can't wait to see the transformation! I wish our haldis were half as cool!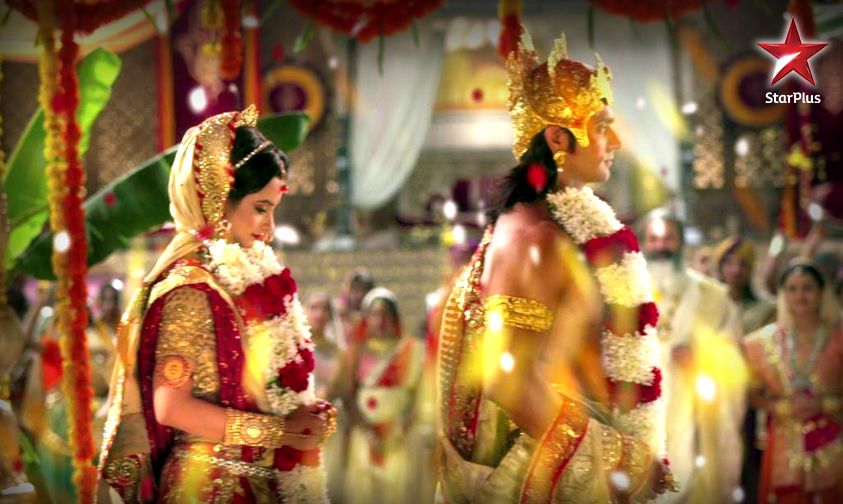 3. Their marriage is truly made in heaven…
Because the Gods put their mandap together. #MarriageGoals
The guest list is all sorts of crazy and something we are really looking forward to because all the God's are going to be present in their complete divine avatars.
4. Oooh… dress up…
Legend has it that Sita was one of the most gorgeous brides ever! So obviously I'm looking forward to all the dressing up for the wedding.
5. *drumroll* D-Day…
So excited!
This is going to be a week long celebration on Star Plus. Join in the fun starting tonight at 8pm! 🙂 Follow them on Twitter for more updates.
This post is in partnership with Star Plus.