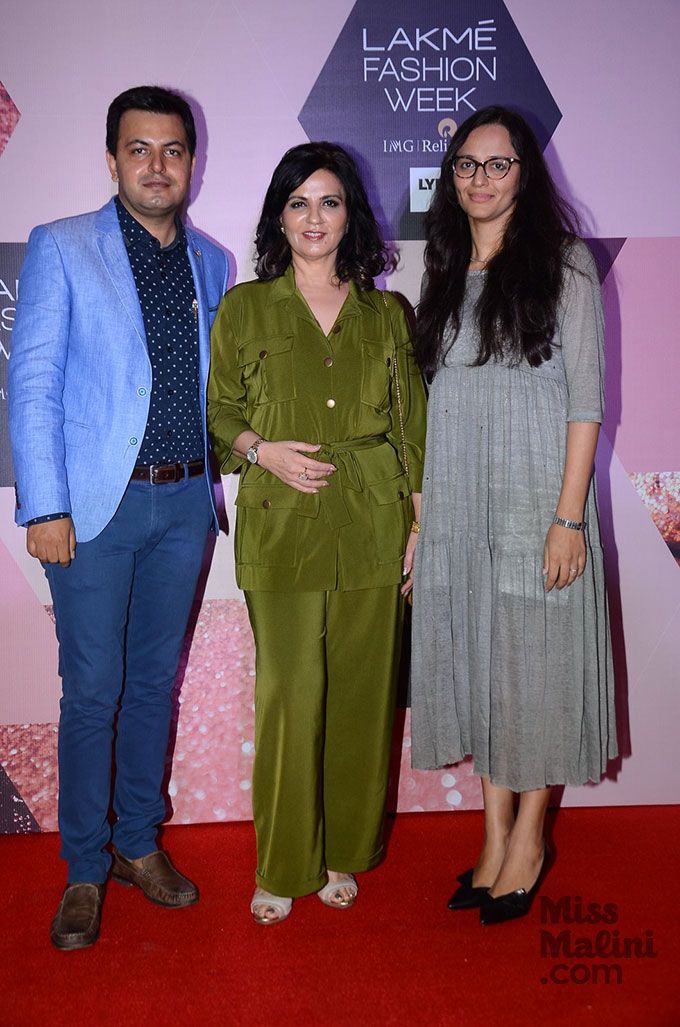 Come month-end all the fashion babies will come out to play when Lakmé Fashion Week Summer-Resort 2016 opens its doors (and runways) to the 90 designers who are going to be participating in different capacities. The 5-day fashion extravaganza will open with Bollywood's Mr. Popular, Manish Malhotra's offsite show on March 29th, and close with Rohit Bal's LFW Grand Finale on April 3rd. And SO MUCH fashion in between.
The curtain raiser event held yesterday announced a bunch of fun things that have got us looking forward to LFW even more (if that's possible!) ElektroCouture, a pioneer in bespoke electronic wearable technology is going to do a show for the first time in India and 17 new designers will be debuting this Summer-Resort season across all the different categories. Also, thanks to the fresh face auditions that Lakmé held in New Delhi and Mumbai, we will be seeing 11 new models walk the ramp for the first time too! They even managed to snag international models Azura Skye and Smita Lasrado.
You already know that the beautiful Lisa Haydon attended the event, but here are the rest in case you were curious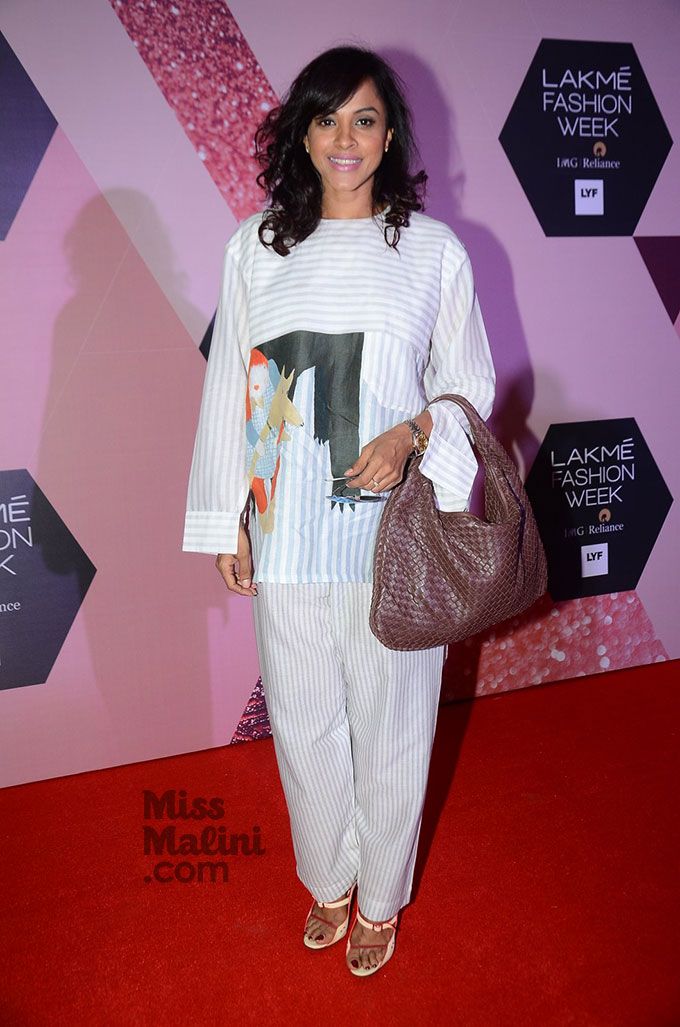 Manasi Scott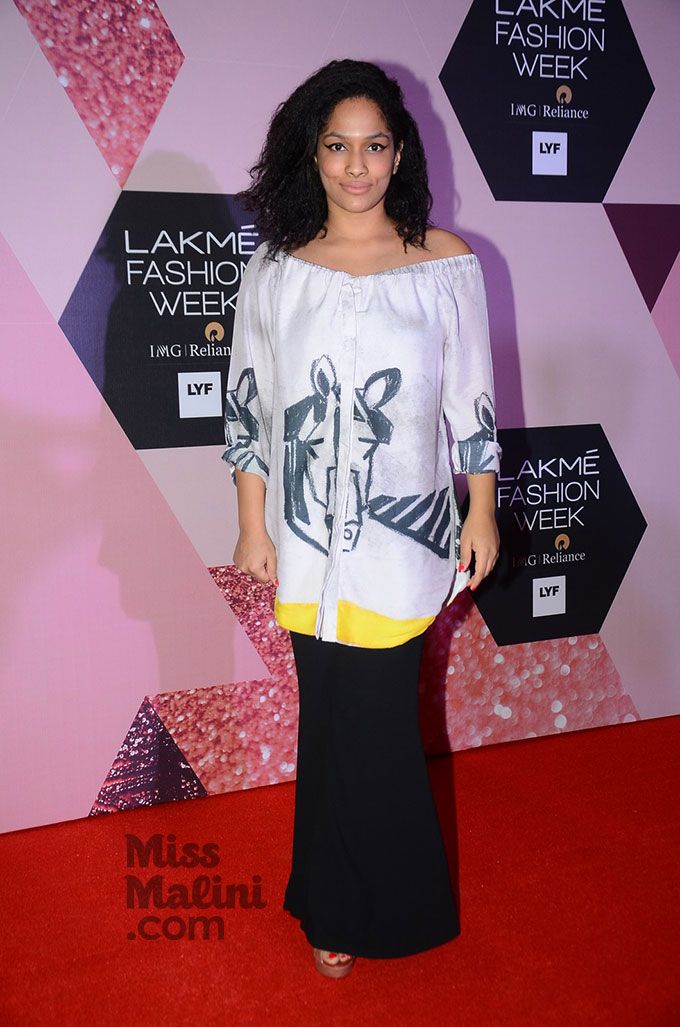 Masaba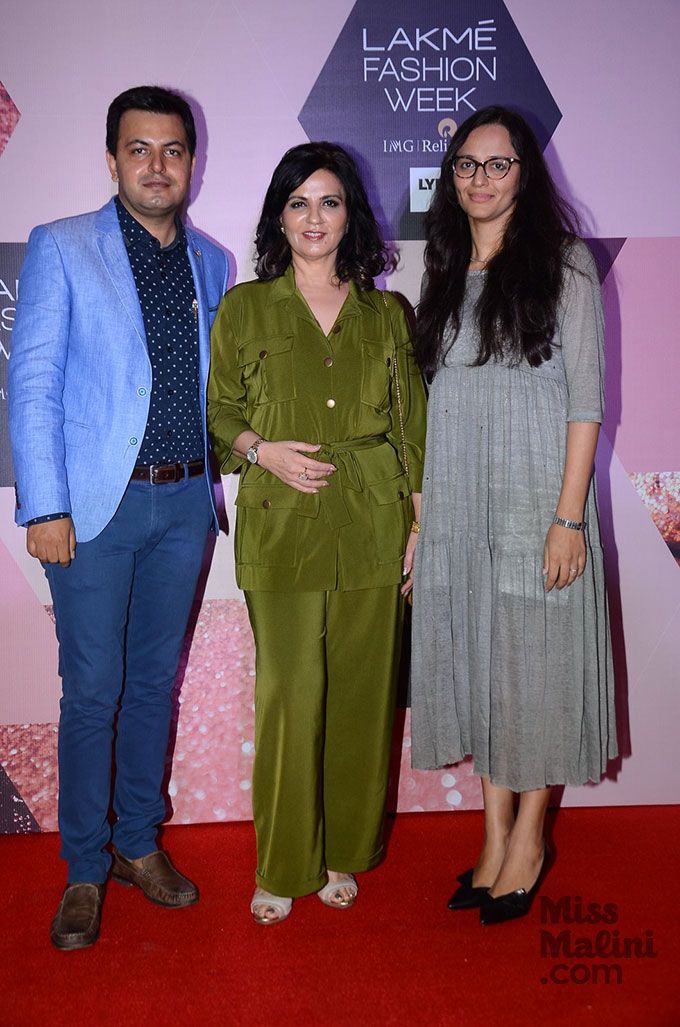 Saket Dhankar, Neeta Lulla, Purnima Lamba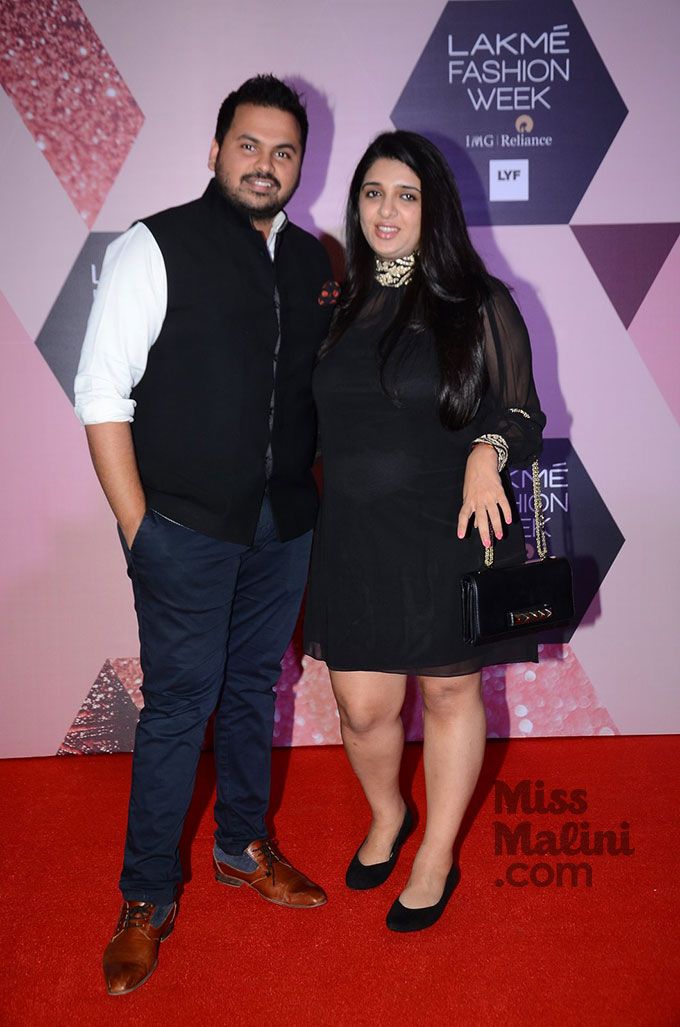 Designers Paras & Sonam Modi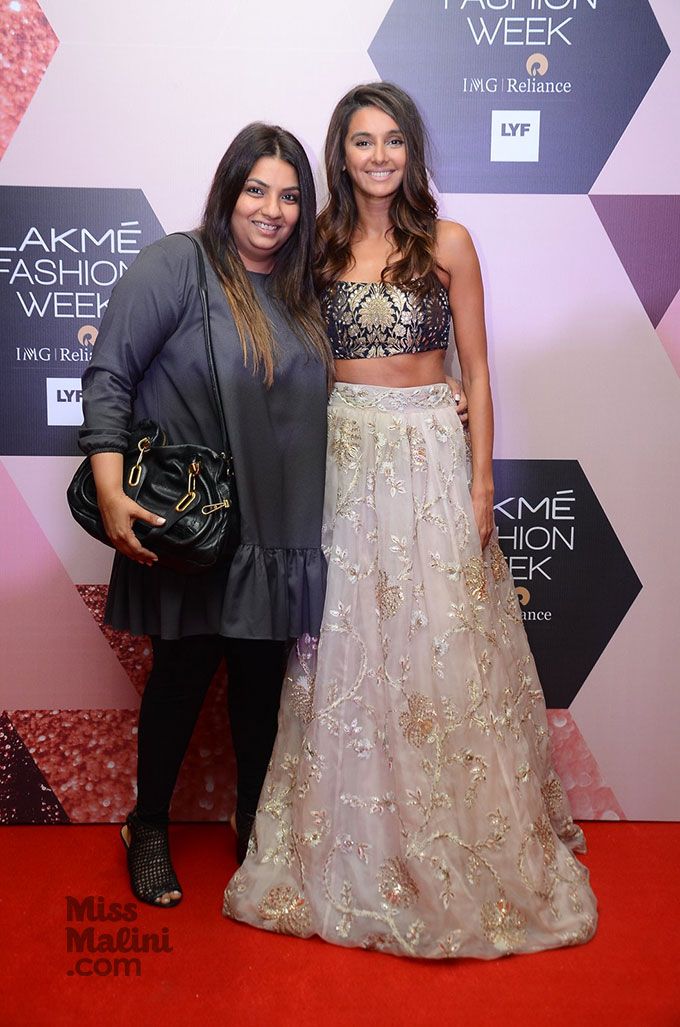 Payal Singhal & Shibani Dandekar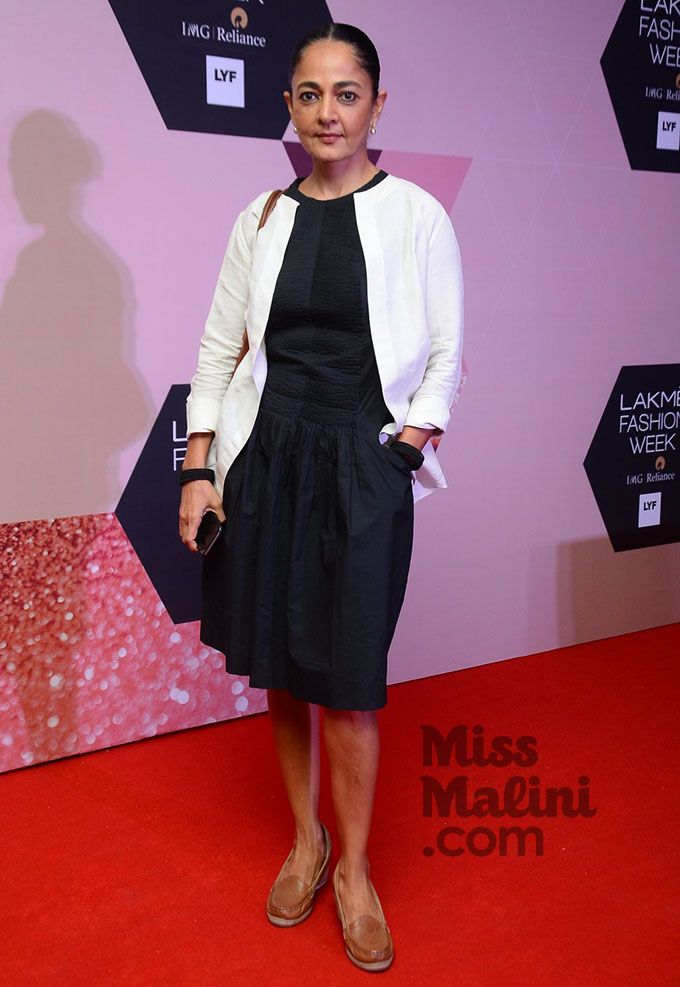 Sabina Chopra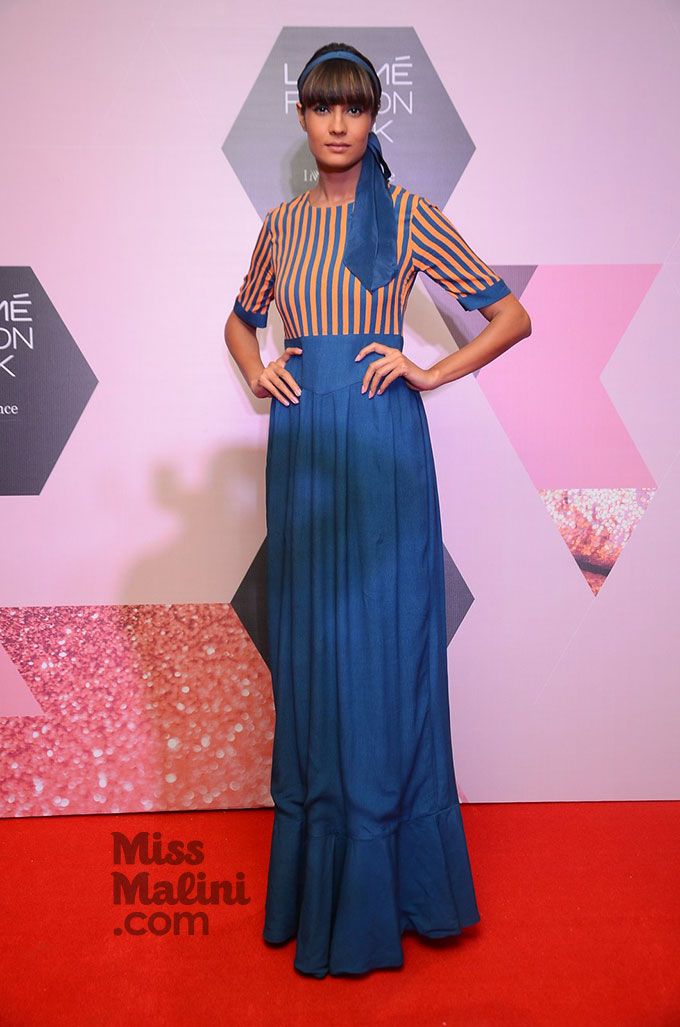 Rikee Chatterjee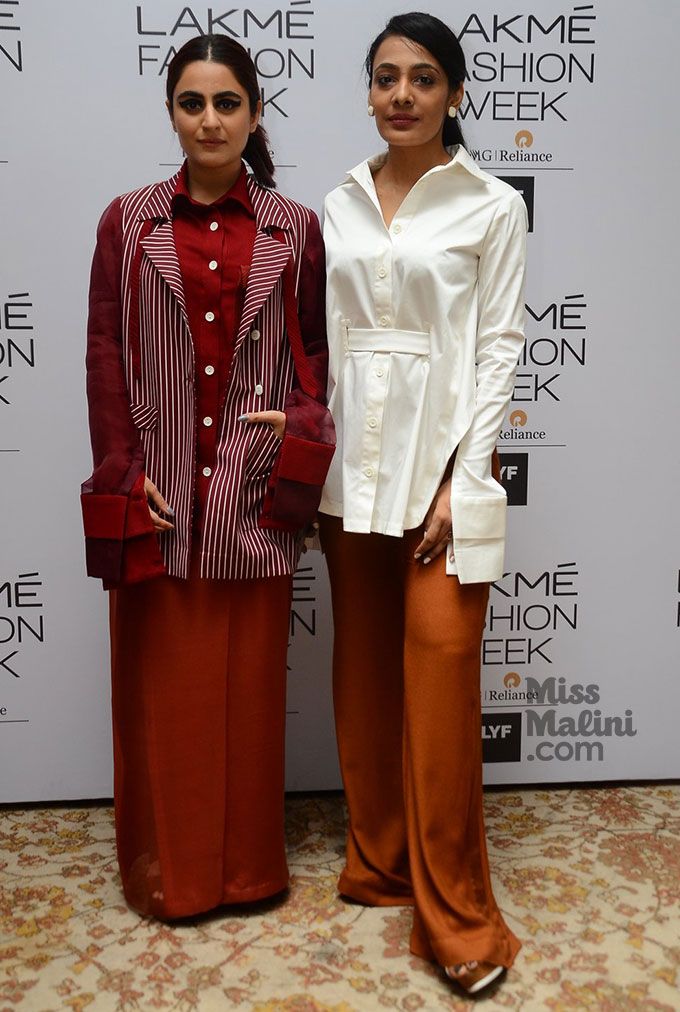 Shereen Lovebug & Ishita Mangal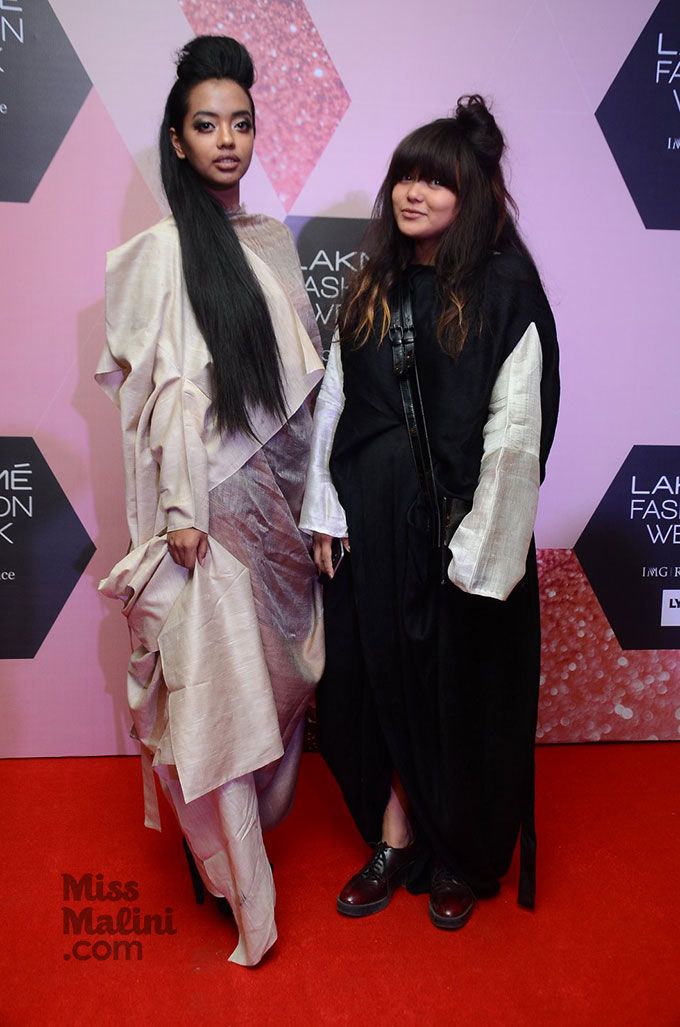 P.E.L.L.A.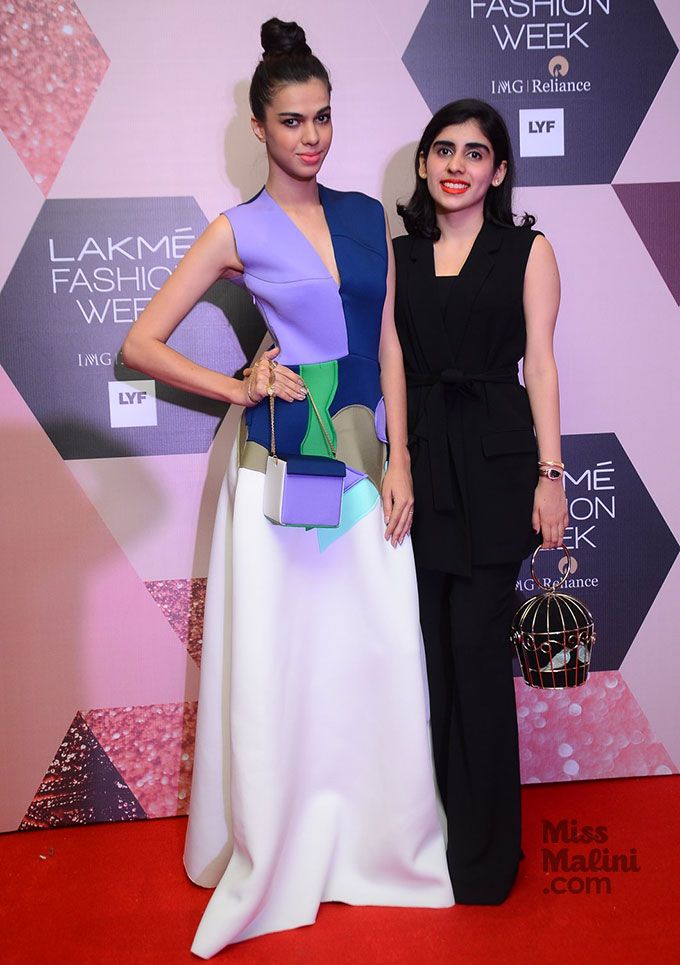 Anita & Designer Agrima Batra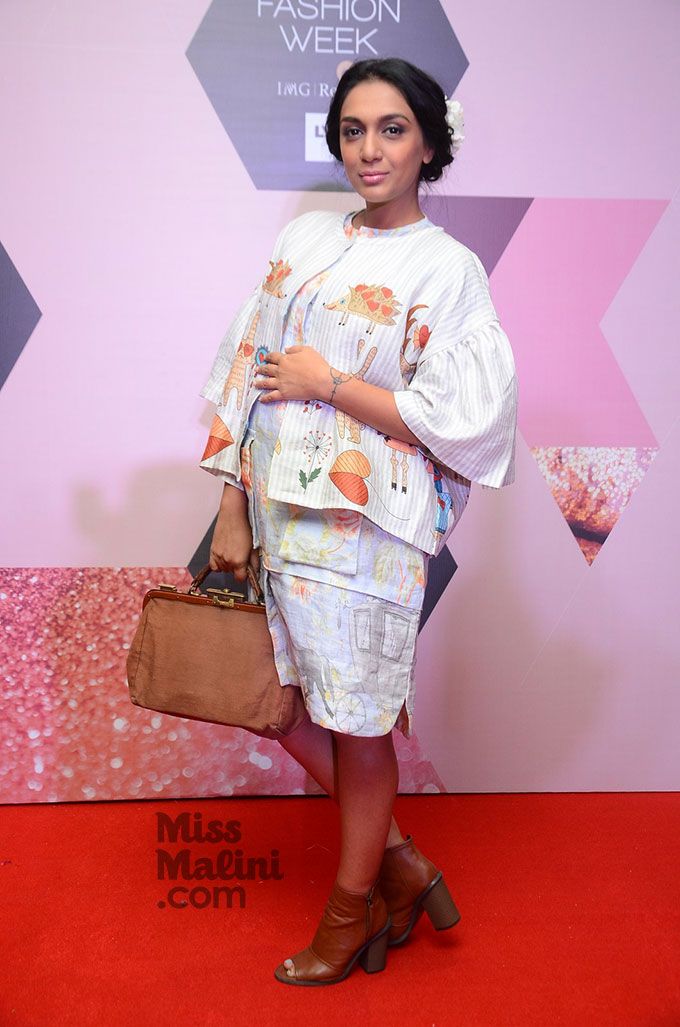 Sveta Salve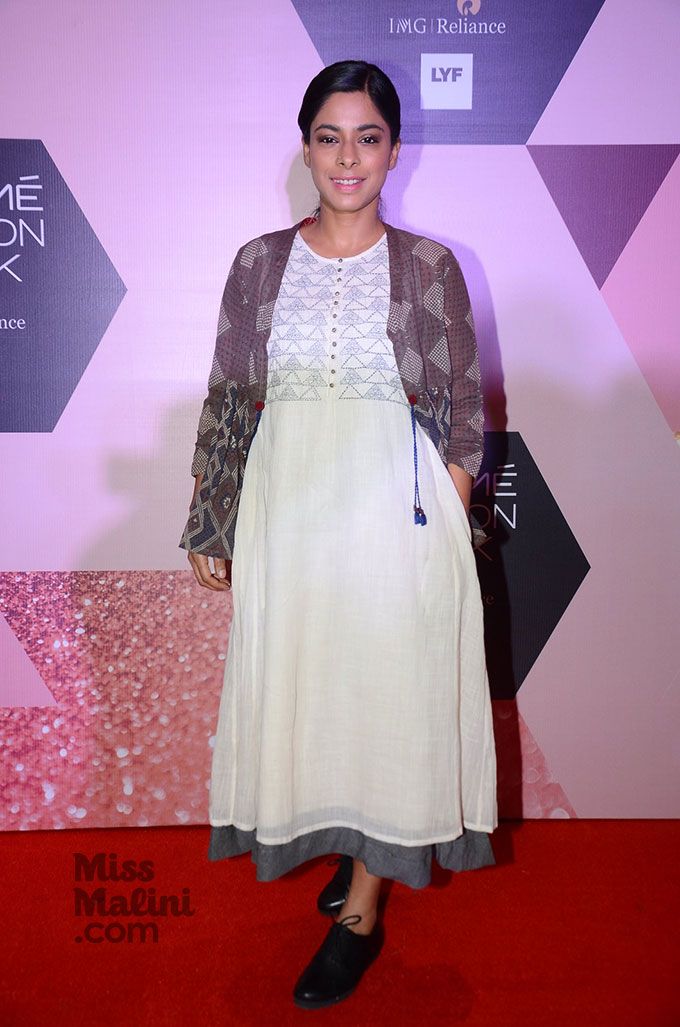 Sugandha Garg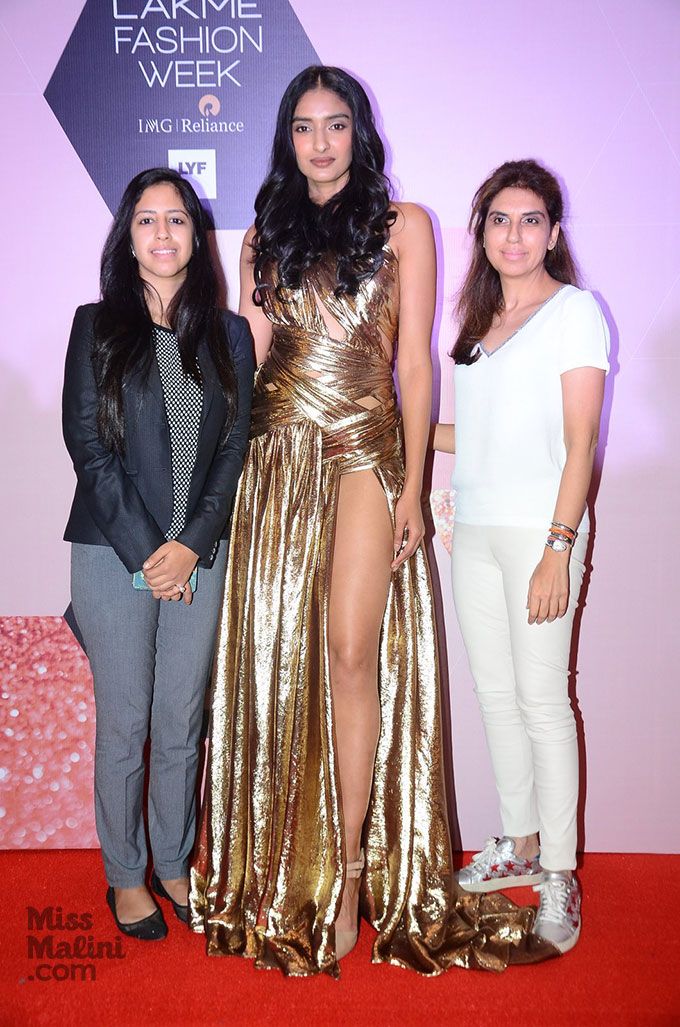 Dayana Erappa & Monisha Jaisingh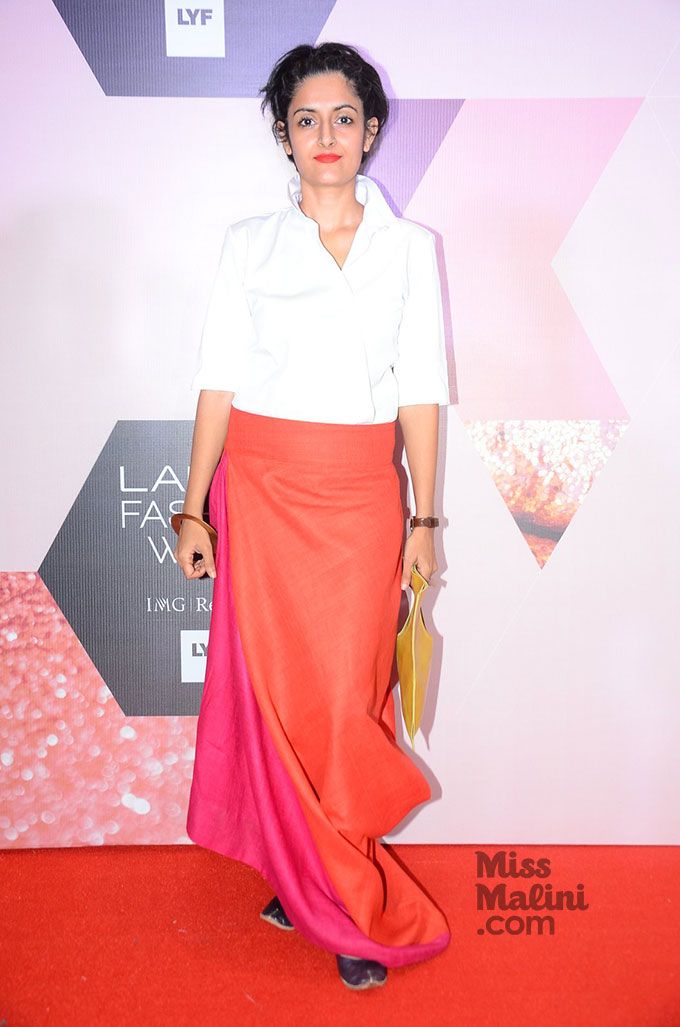 Payal Khandwala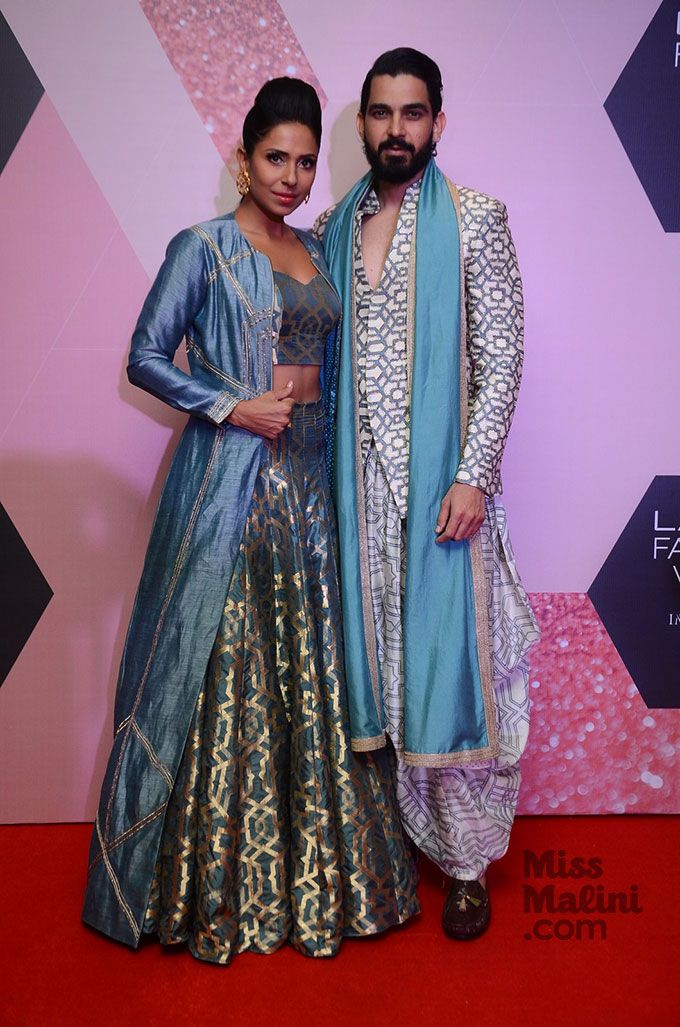 Candice Pinto & Nayan Chaudhary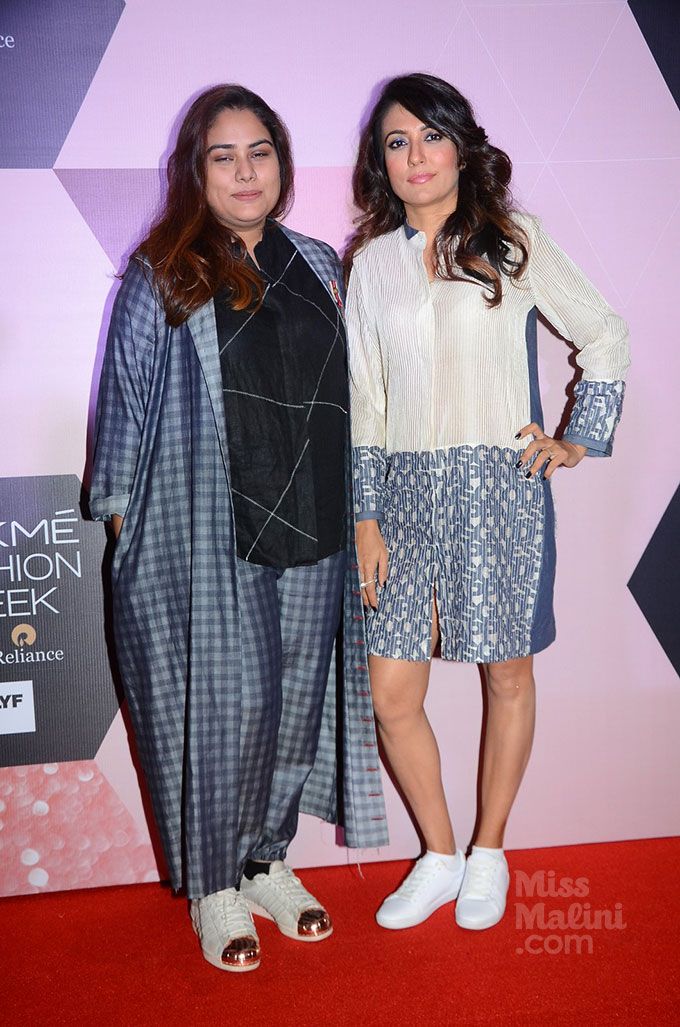 Designer Naveem Naaz Shaikh & Mini Mathur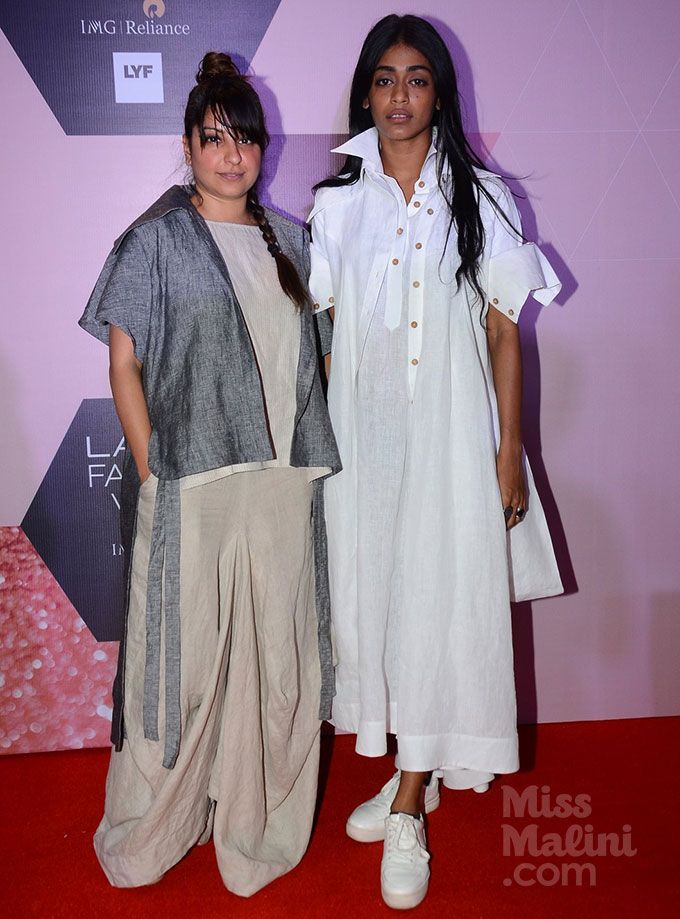 Designer Sohaya Misra & Rachel Varghese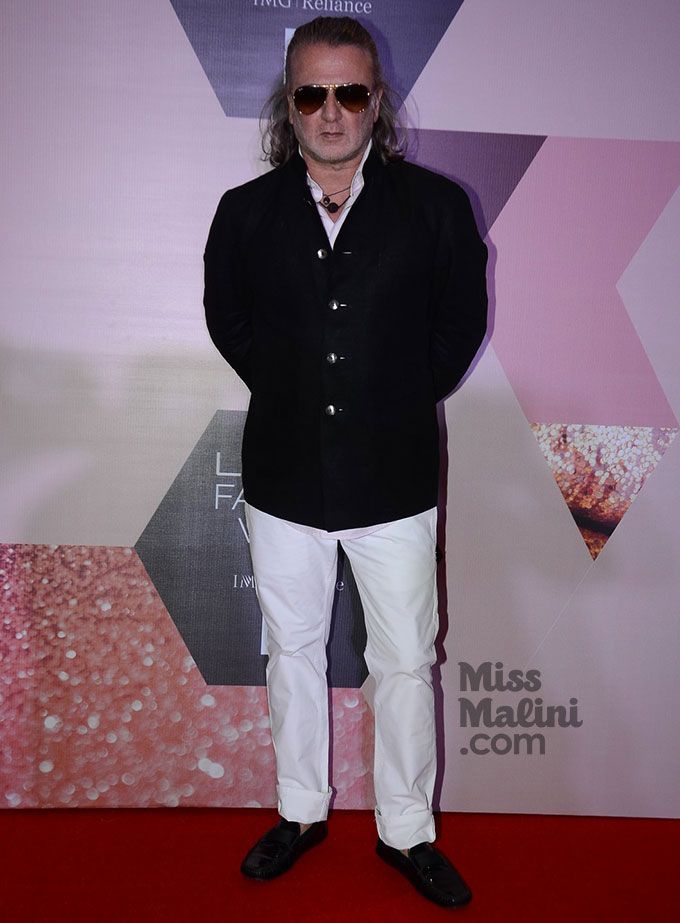 Rohit Bal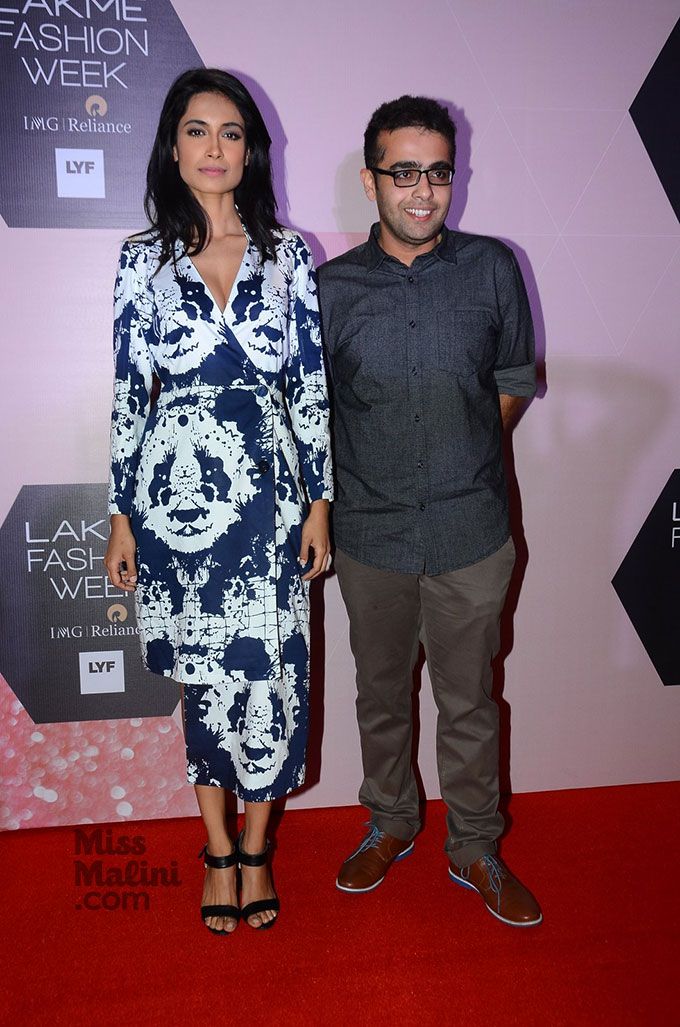 Sarah-Jane Dias & Designer Chirag Nainani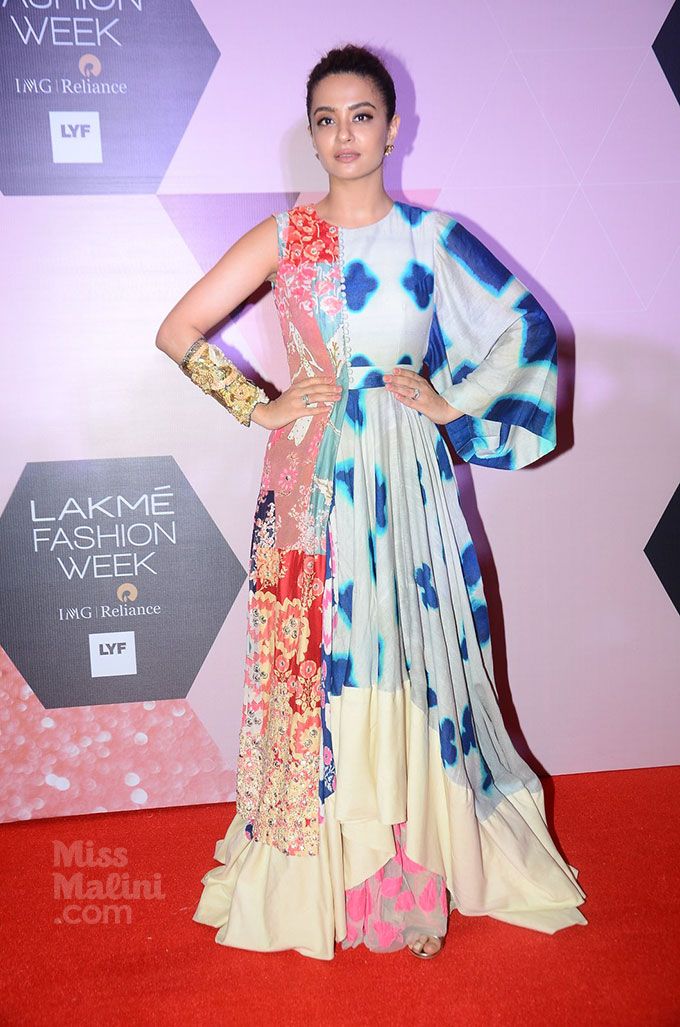 Surveen Chawla
Aside from the popular Gen-Next category and Sustainable & Indian Textile Day, Lakmé is going a step further and introducing the cool concept of offsite shows starting with Manish's opening and also a special preview of Anand Kabra's collection at an "experimental" location. Oh, the suspense!