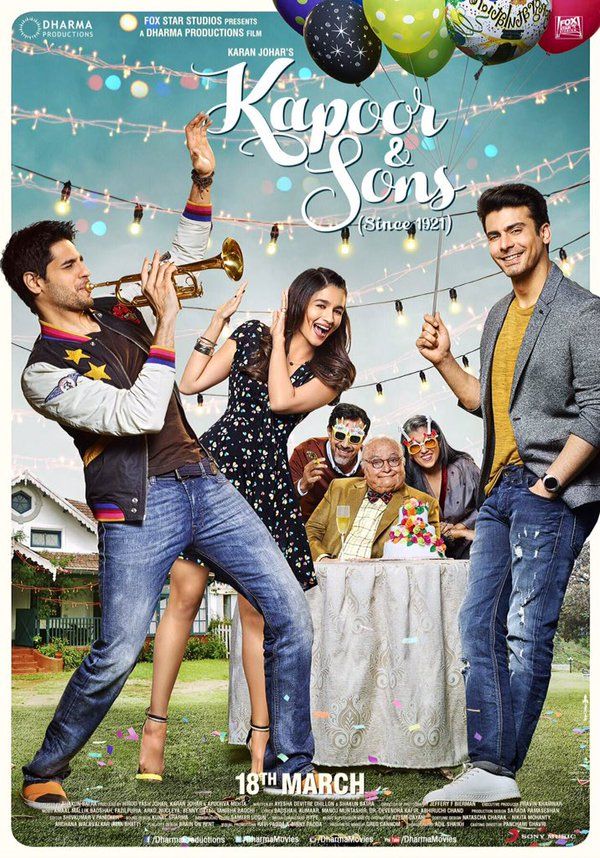 Kapoor & Sons is one of the most anticipated movies of the year and the film's music has been topping the charts ever since it launched; which is always good sign. I had really enjoyed Shakun Batra's directorial debut Ek Main Aur Ekk Tu in 2012. I feel it had something to do with the fact that the girl and the guy didn't end up together and pretend to live happily ever after. Four years later, Batra strikes again. This time, with a "dysfunctional family" where each member has a conflict to deal with it.
According to IMDB, Kapoor & Sons is "a story revolving around a dysfunctional family of two brothers who visit their parents and grandfather in Coonoor, and end up falling for the same woman." However, that is a lie. The movie is so much more than that.
First things first – the cast!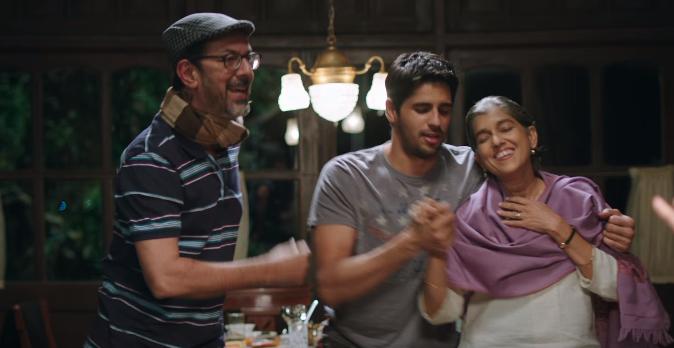 Rajat Kapoor and Ratna Pathak Shah play the almost estranged couple with much ease – not that it's a surprise at all. Their relationship is complicated but at no point does it feel unfamiliar, you know? We know these married couples. Hell, some of us are these married couples! The duo has managed to showcase love, nostalgia and resentment in a marriage so well, that you can't help but feel empathetic. Alia Bhatt does her manic pixie dreamgirl act well and has some moments where she shines. Personally, I didn't go home falling in love with Sidharth Malhotra. I felt like he was paling in comparison to the rest of this stellar cast.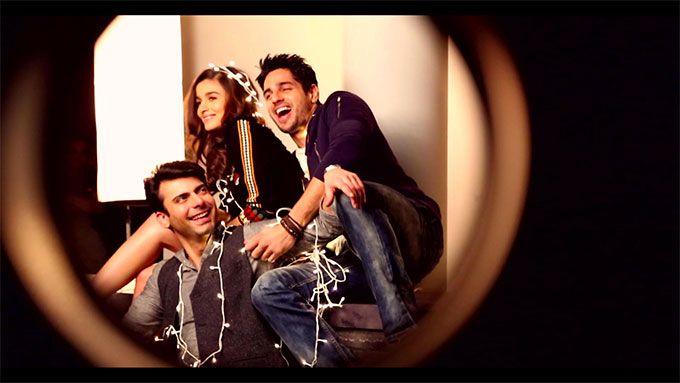 Now, can we take a moment to talk about Fawad Khan? My God! He's made his fans wait long enough after Khoobsurat, but man, it was worth it. He brings forth a special credibility to his character and manages to steal the scene almost each time he appears. He plays the son, the brother, the boyfriend – and each, one better than the other. Rishi Kapoor, of course, is an absolute delight as the patriarch of the family! He proves yet again that his "second inning" as an actor is more fulfilling for him and his audience.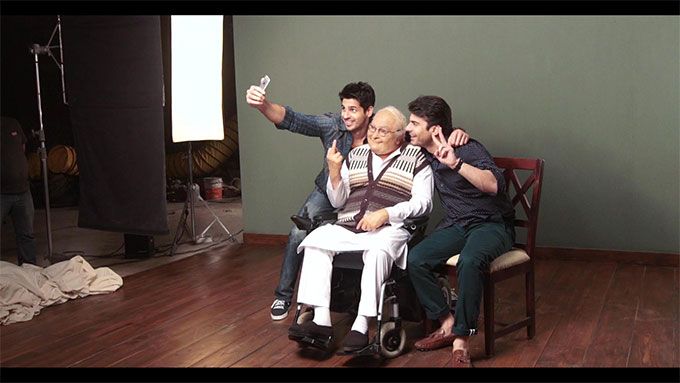 The story takes you through the Kapoors' lives in a way where none of them feel neglected. Everyone's backstory has been given equal importance and at no point do you feel more invested in one person's story than the other – that, I feel, is the mark of great film-making.
Major props for the editing!
Editor Shivkumar V has manged to keep it tight and relevant and the running time of the movie (a little over 2 hours) doesn't seem to drag at all.
Basically…
The plot of the movie, if you come to think of it, is fairly straightforward. It is the age-old story of a family that is obsessed with keeping up with public appearance, even when its filled with numerous issues. But Kapoor & Sons wins, where others couldn't – in the storytelling. All the characters resolve by the end of the film. You feel like you've experienced this journey together with the Kapoors. You come out of the movie and call your parents. You don't go to bed before texting your sibling. You don't want the Kapoors to be unhappy.
If I had to pick a "flaw"…
… it would be that the movie ended without Let's Nacho (my current favourite song). But you can't hold that against the makers because the end-credits score is what makes you sit till the end. You realize you're not ready to let go of what the movie has made you feel just yet. Really, that's the only flaw.
Finally…
I don't mean to simplify the review of this film at all. It's a layered narrative with complex characters that feel a little too close to home. But if someone told me to tell them the first thing that came to my mind after the film got over, it was this: Kapoor & Sons gave me everything Dil Dhadakne Do couldn't. I don't know if that will make sense to anyone else though.
Watch it ASAP. You can thank me later.
Rating ****