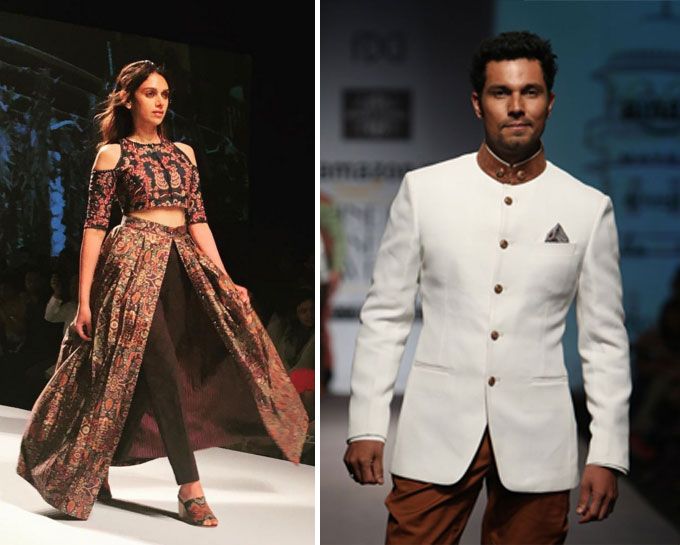 From detail-heavy accessories to fabulously crafted garments with a modern take on Indian fashion, a strong focus on menswear and some celebrity star power – Day 3 of AIFWAW'16 was packed with a whole lot of action. Here's a quick recap on the highlights from shows and our perspective on the presentations!
The accessories show
Starting the day were some super detailed accessories that pushed the concept of adornments – Mine of Design, Valliyan by Nitya Arora and Vasundhara – Each held their own with their statement pieces, even though there were some similarities with the play on chains and nature inspirations through the showcase.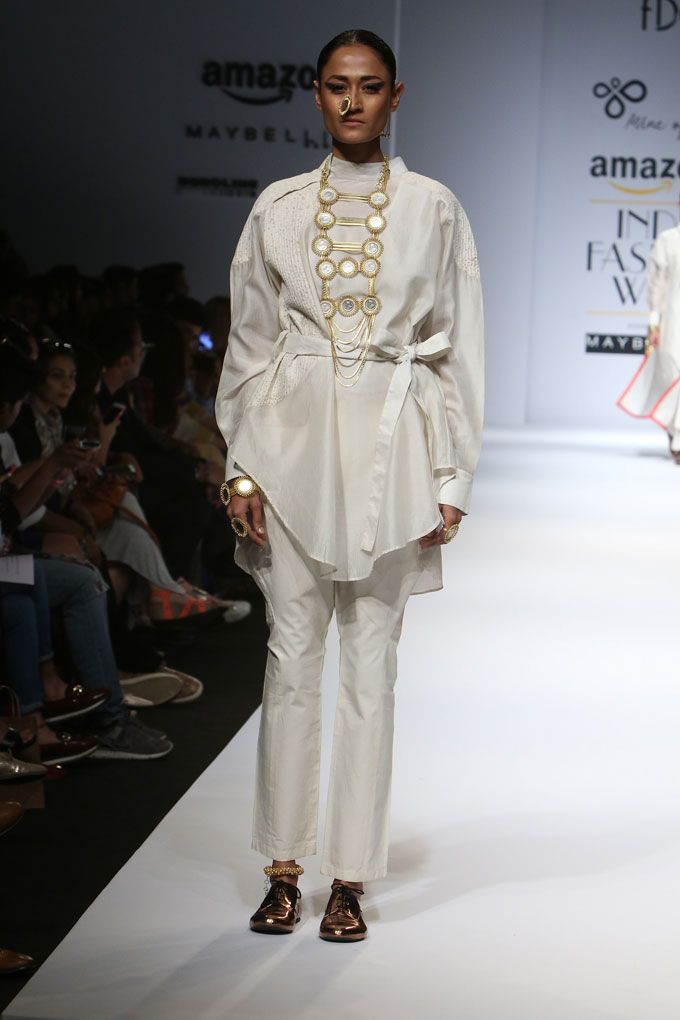 Mine of Design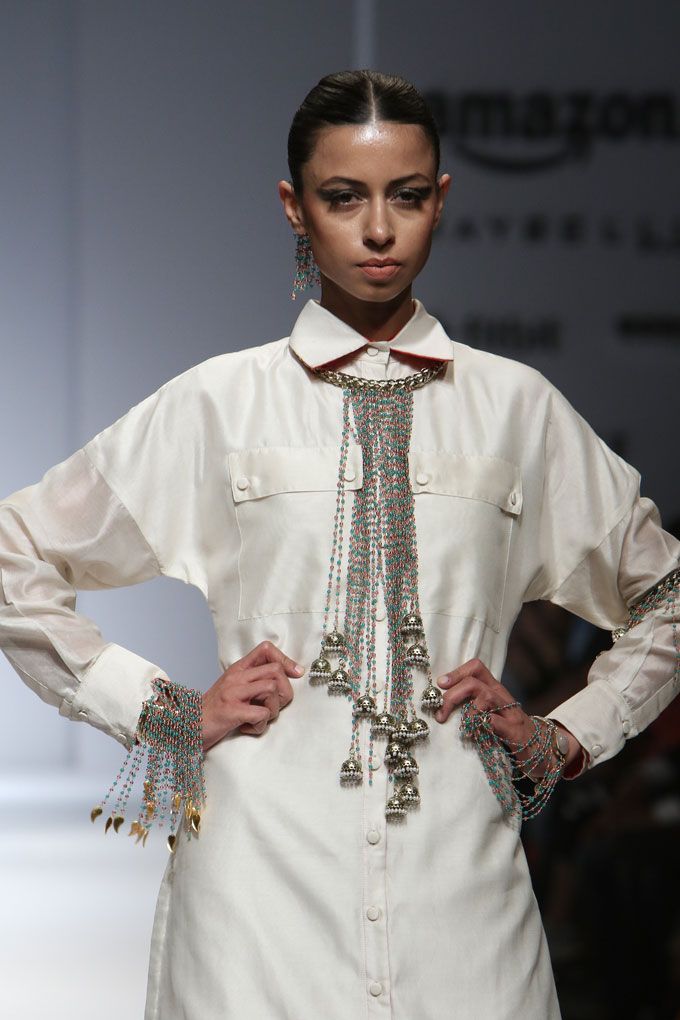 Mine of Design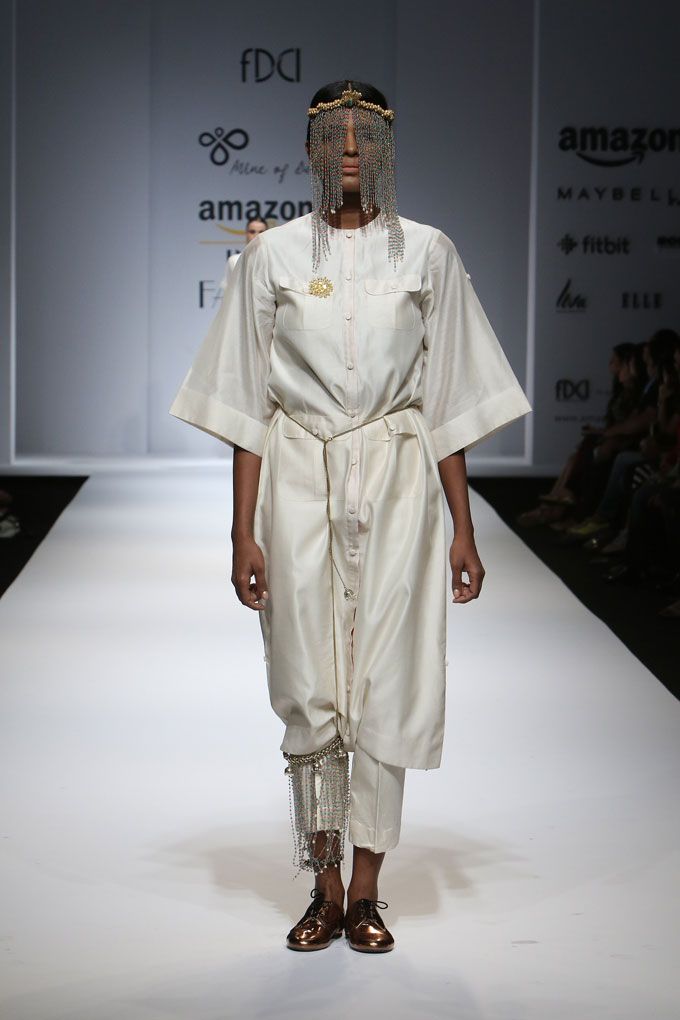 Mine of Design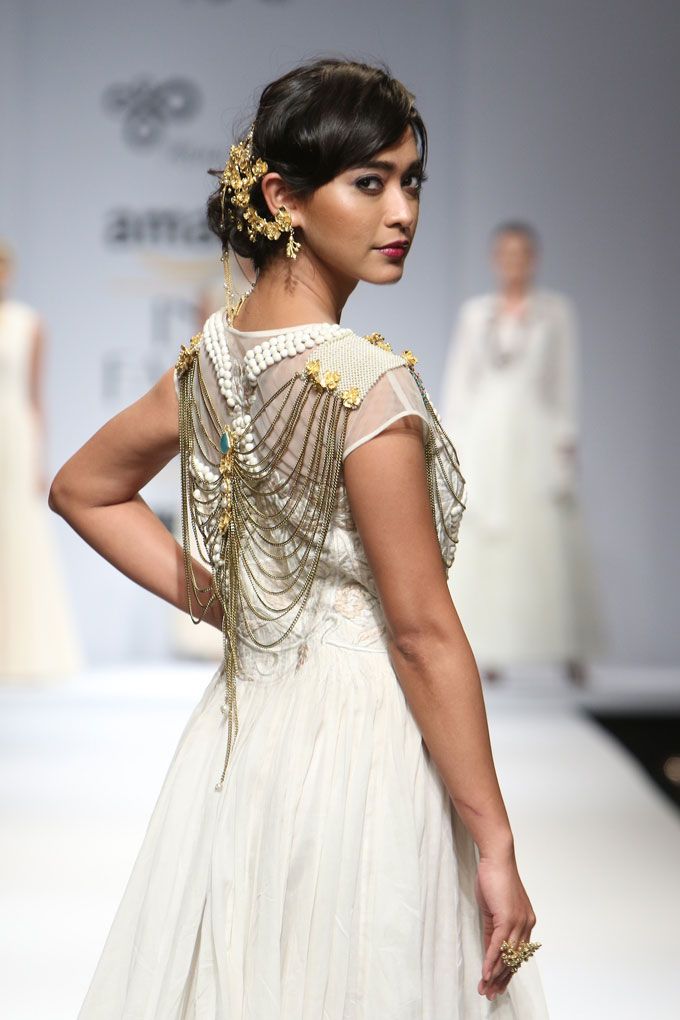 Mine of Design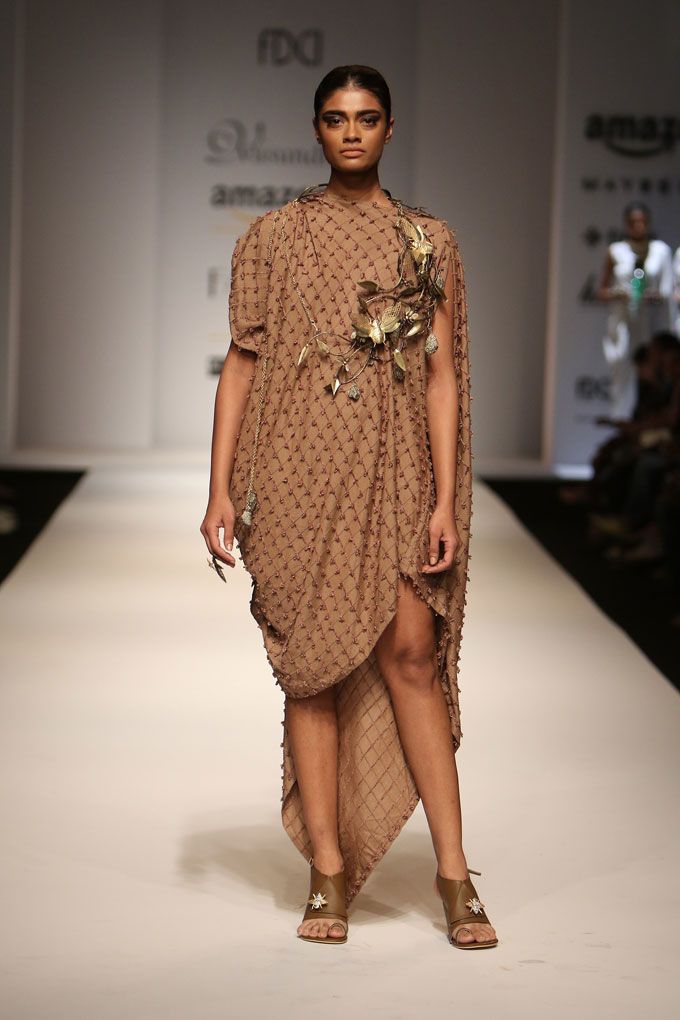 Vasundhara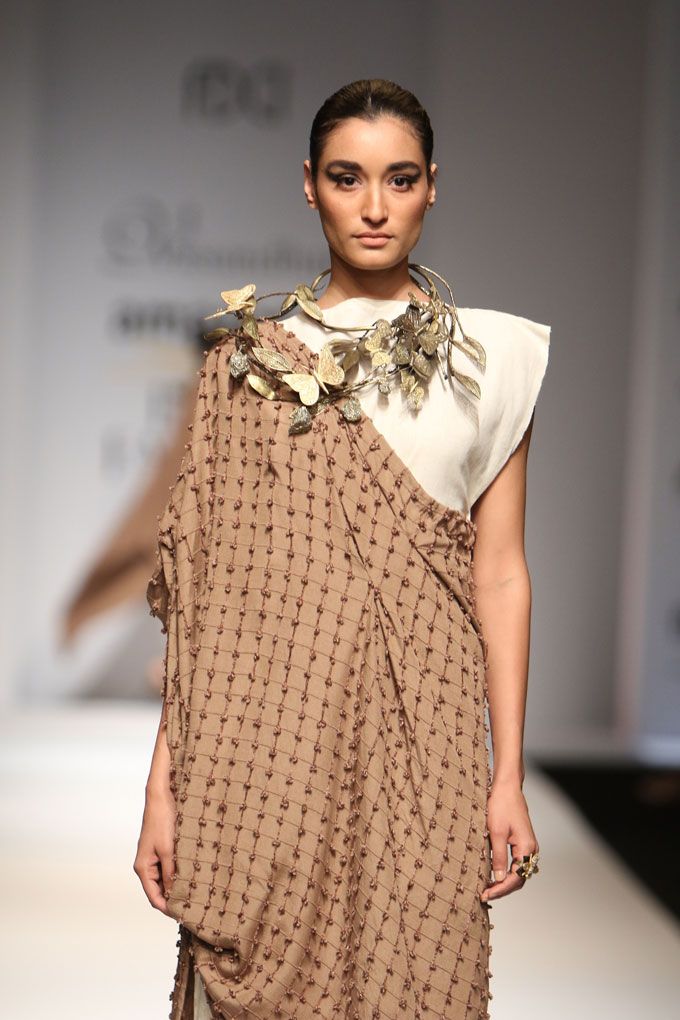 Vasundhara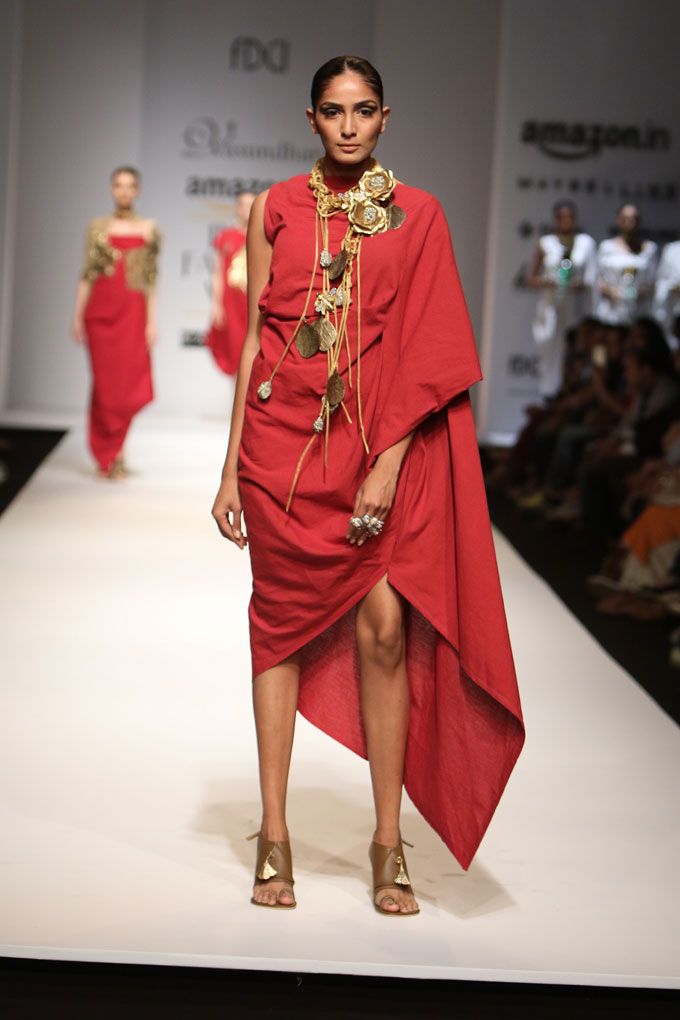 Vasundhara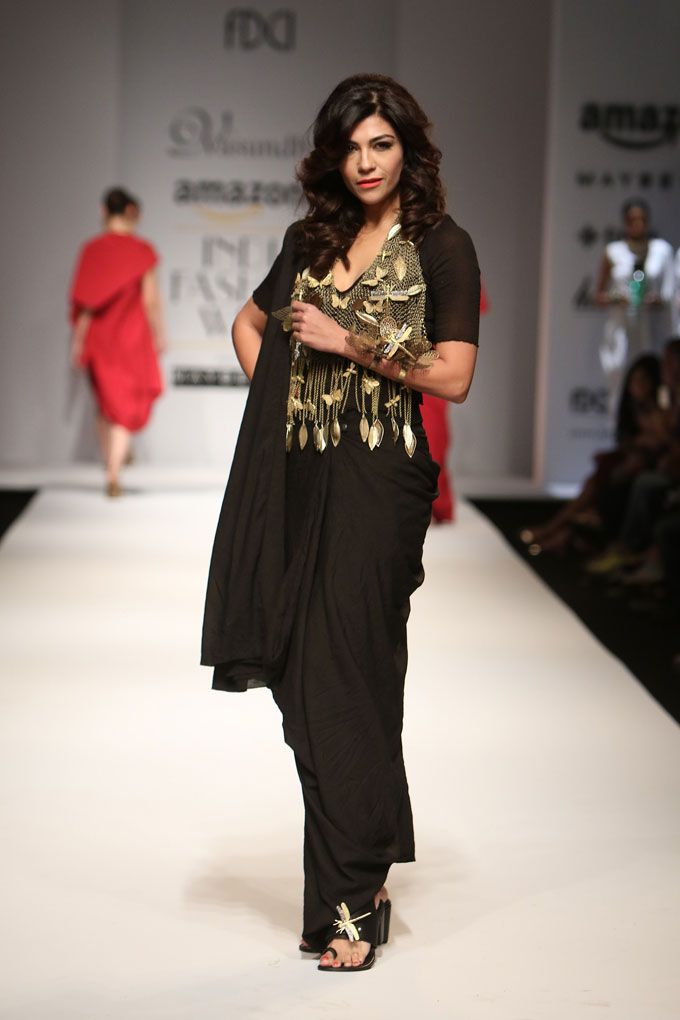 Vasundhara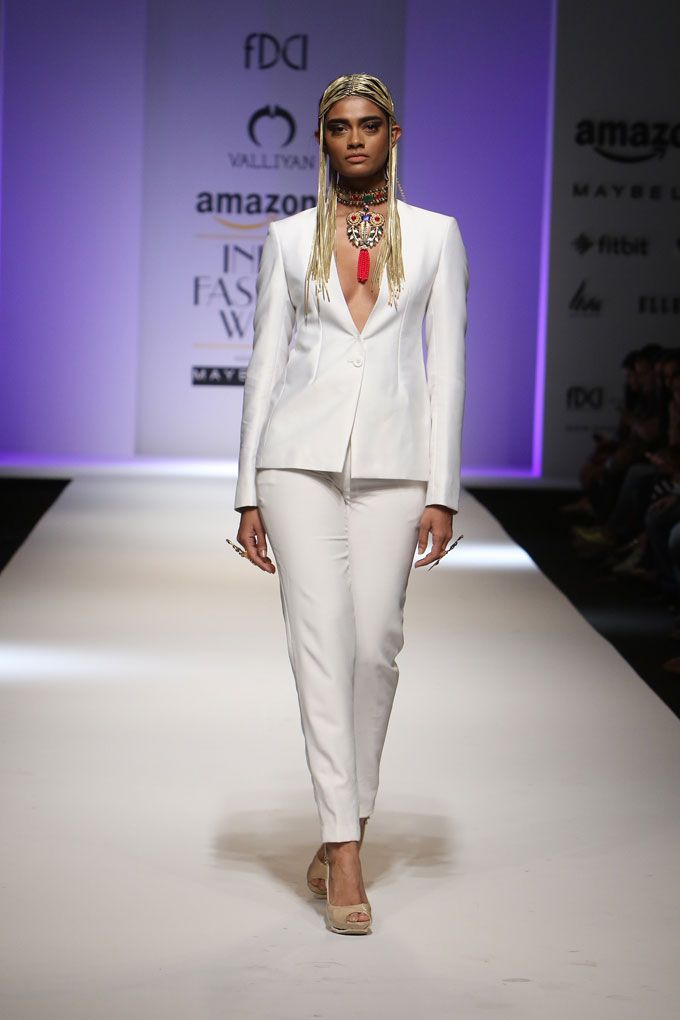 Valliyan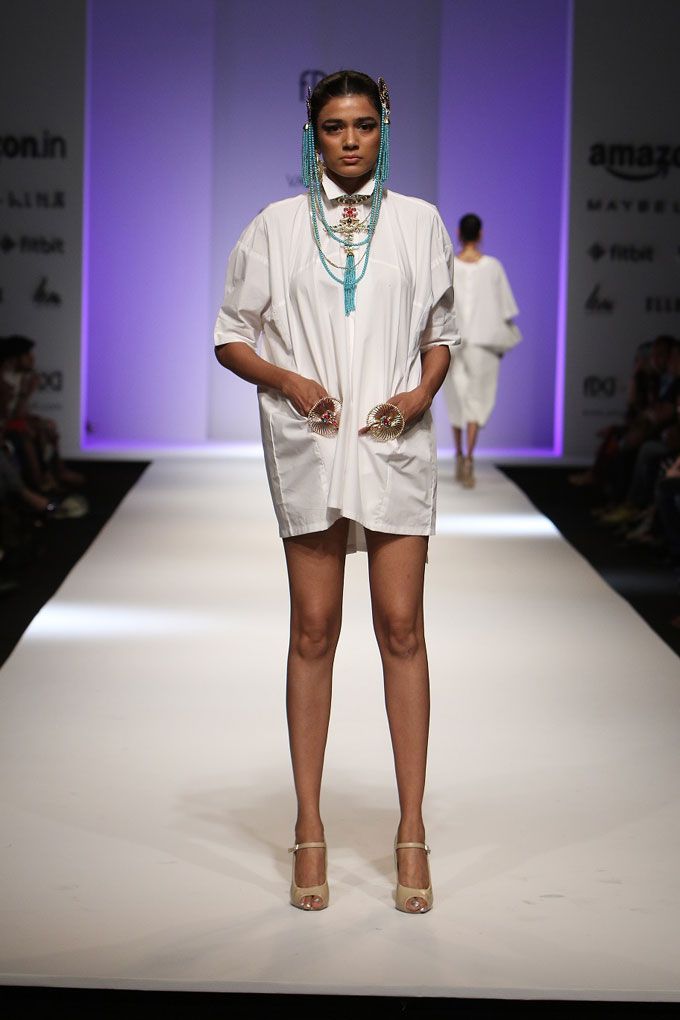 Valliyan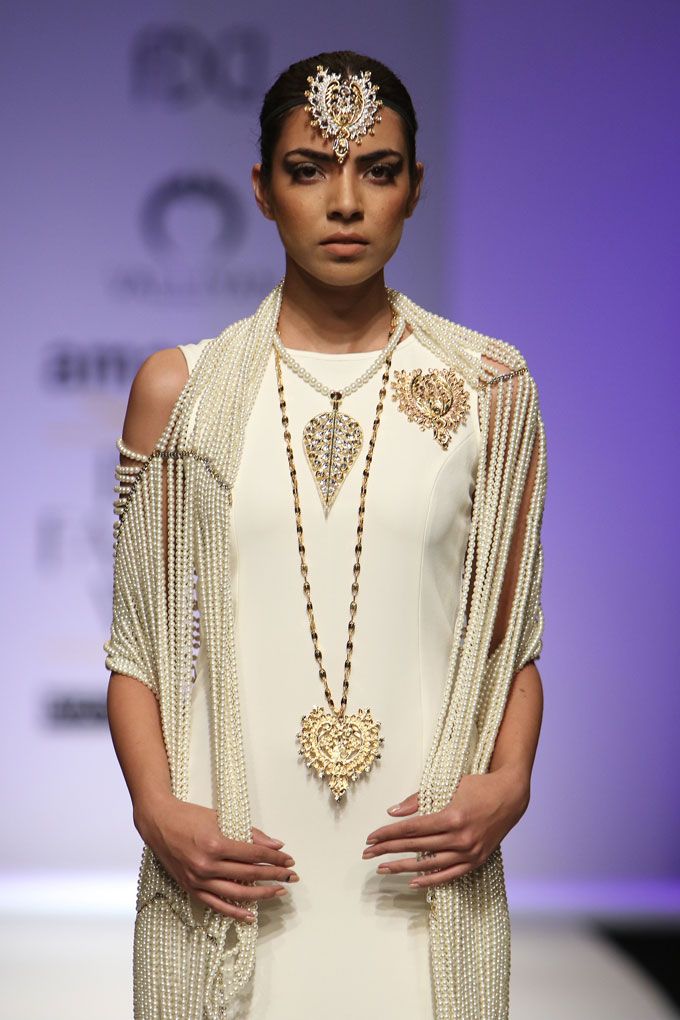 Valliyan
Chandrani Siingh Fllora
Taking inspirations from Mrityunjay –  The conqueror of death, Chandrani Siingh Fllora played with bright hues of rust, yellow and green in her collection. With symbols of Shiva like the Trishul, the conch shell and cannabis, there was an attempt to present the same, but we felt it was lost in the chaos of striped prints and layered styling.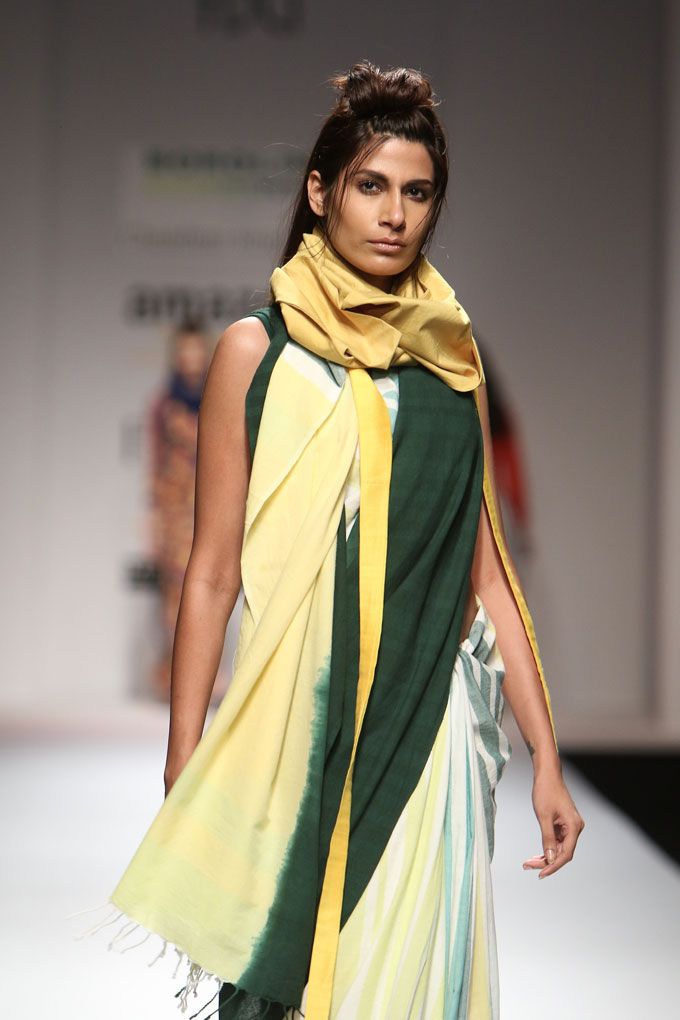 Chandrani Siingh Fllora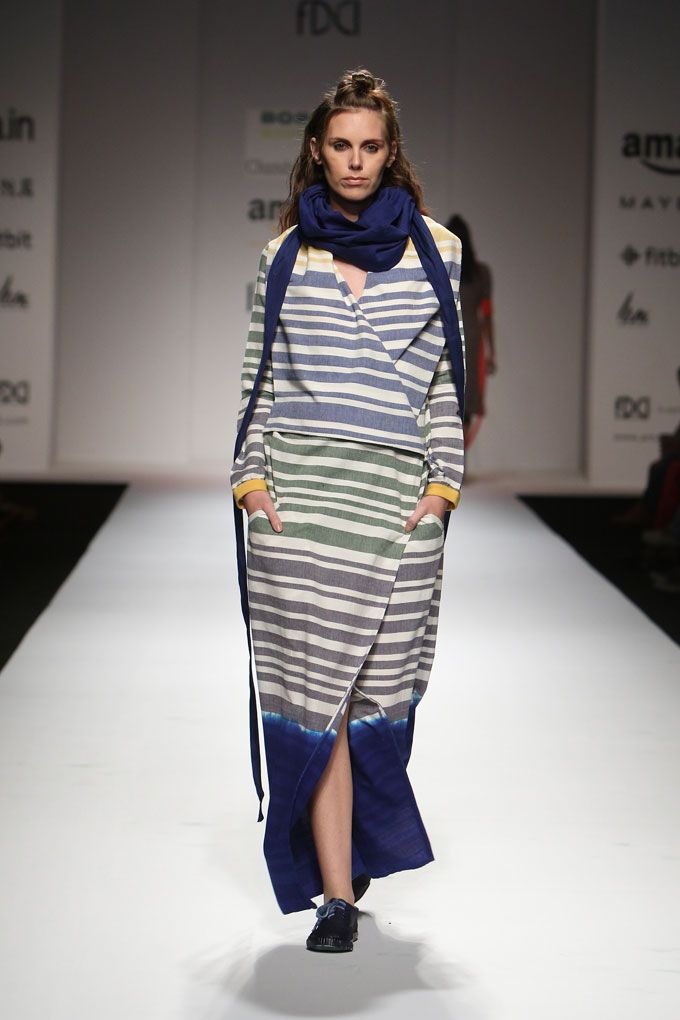 Chandrani Siingh Fllora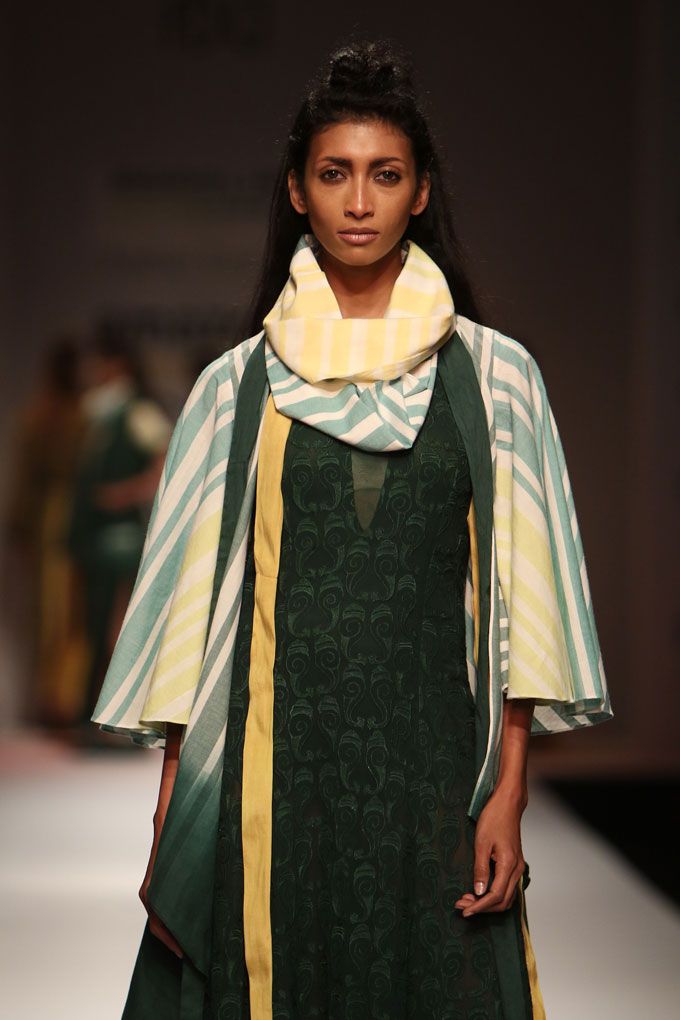 Chandrani Siingh Fllora
Pinnacle by Shruti Sancheti
The collection was called Constantinople and Shruti Sancheti tried to fuse elements of old Roman garbs with an evidently strong desi flavour. We caught up with Aditi Rao Hydari backstage and she was a darling to speak to as usual. Stay tuned for the vlog coming up soon!
Antar Agni by Ujjawal Dubey
There is no stopping this boy. Ujjawal Dubey brought his trademark easy earthy vibes to an impeccably strong menswear line in the first men's fashion show at AIFW. With handkerchief hems, drapes & square layering on long shirts and kurta silhouettes, the collection will definitely give men no excuse to still dress up in boring old ways.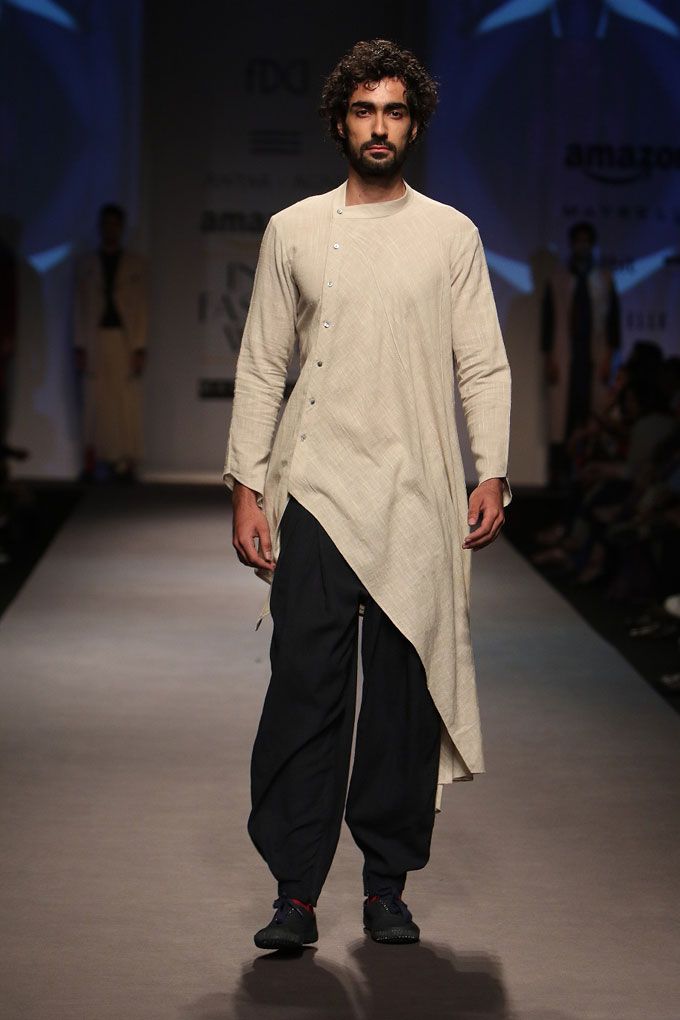 Antar Agni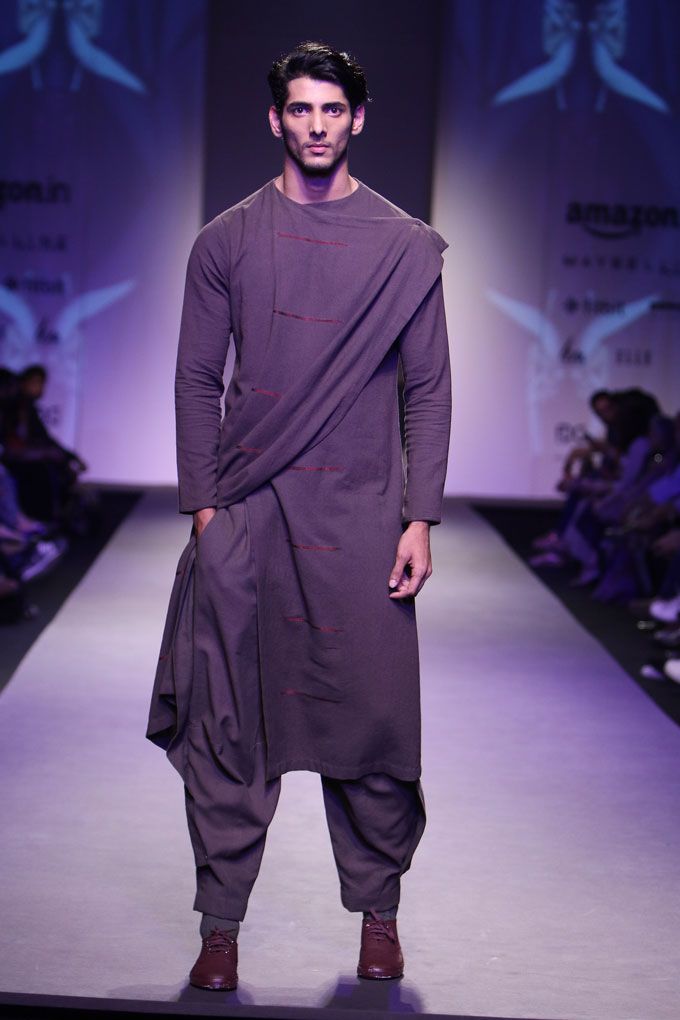 Antar Agni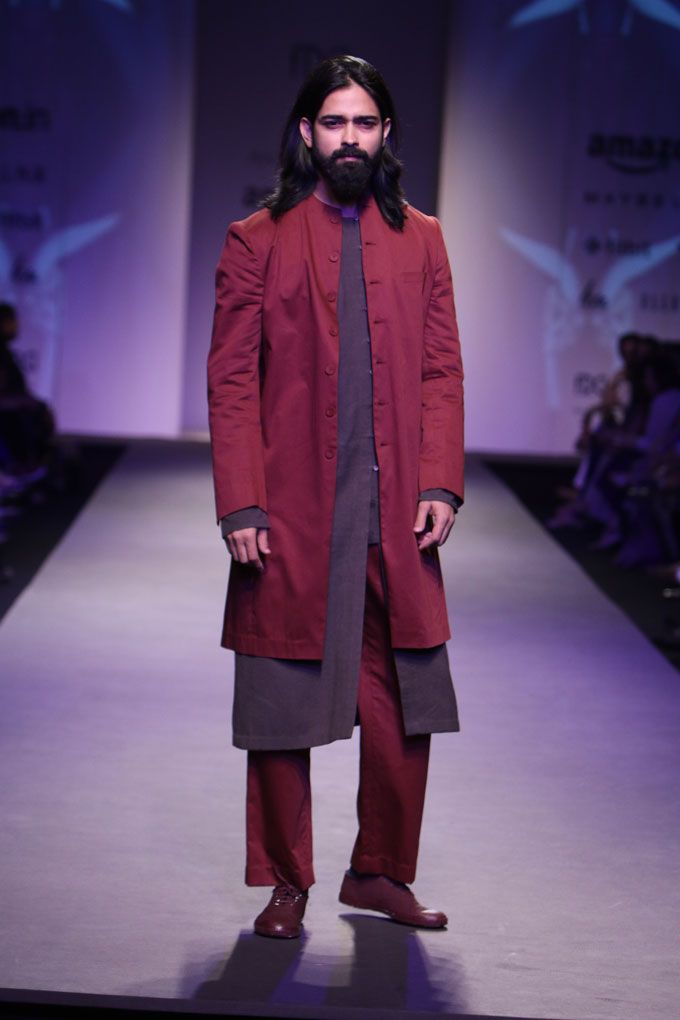 Antar Agni
Divyam Mehta
Keeping the pace of a high impact menswear line up, Divyam Mehta presented  the concept of 'In The Woods'. Taking inspirations from Italian tailored lines, the technique of Japanese shibori dyes was played on Indian rural staple wardrobe piece like bandhgalas jackets and gillets. The result was a globally sound collection for the modern man.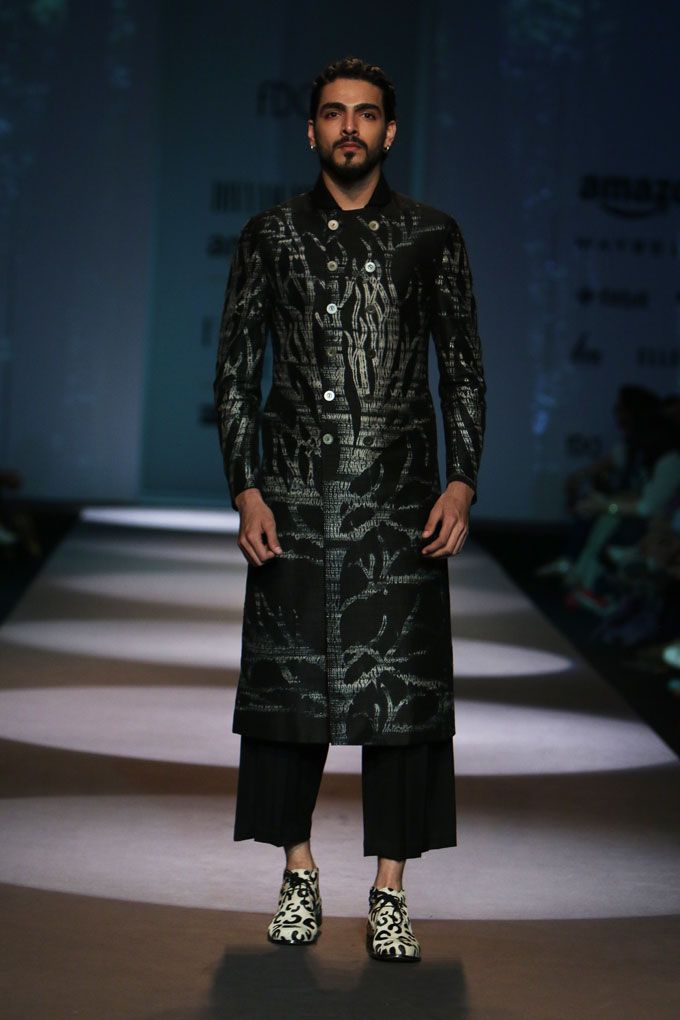 Divyam Mehta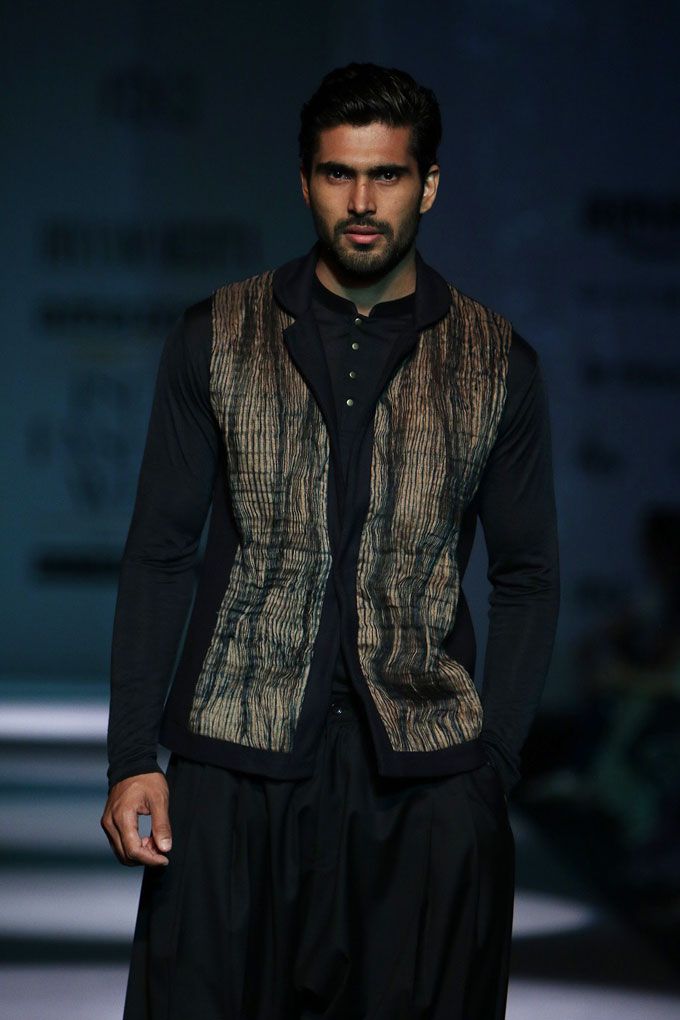 Divyam Mehta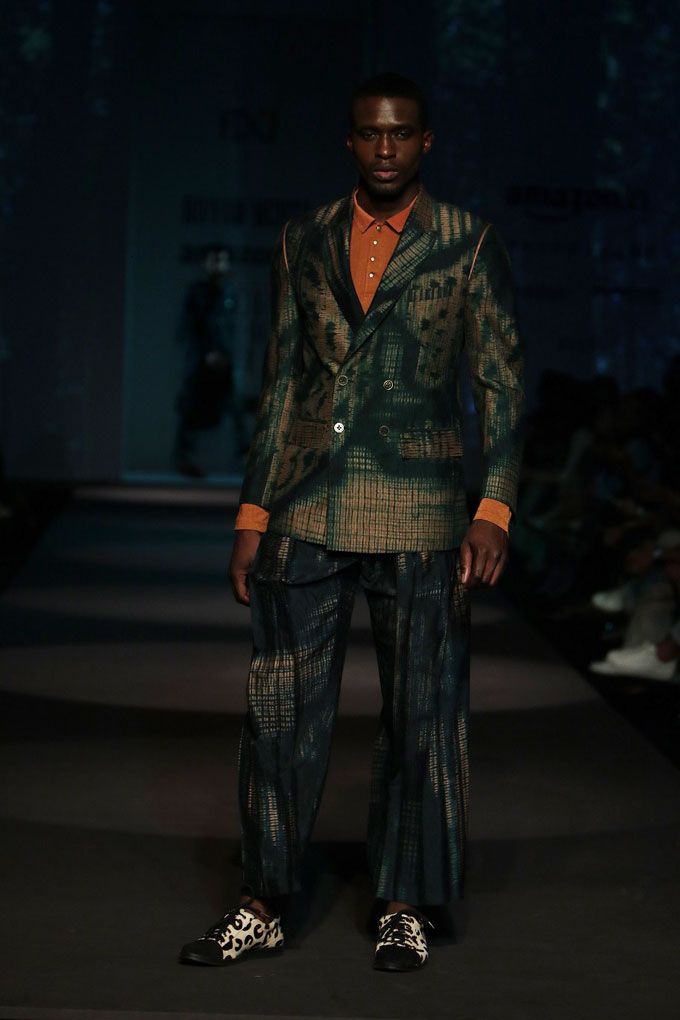 Divyam Mehta
Rohit Kamra
This show was all about leisure dressing but for the young maharajah. Cage panel jackets, hunter-gear inspirations and stiff silhouettes with a classic Rajputana flavour were the statements of the show and bring it was together was showstopper, Randeep Hooda.
We got a closer look at the footwear in the show created by Nirali Ruparel Gurwada exclusively for the show!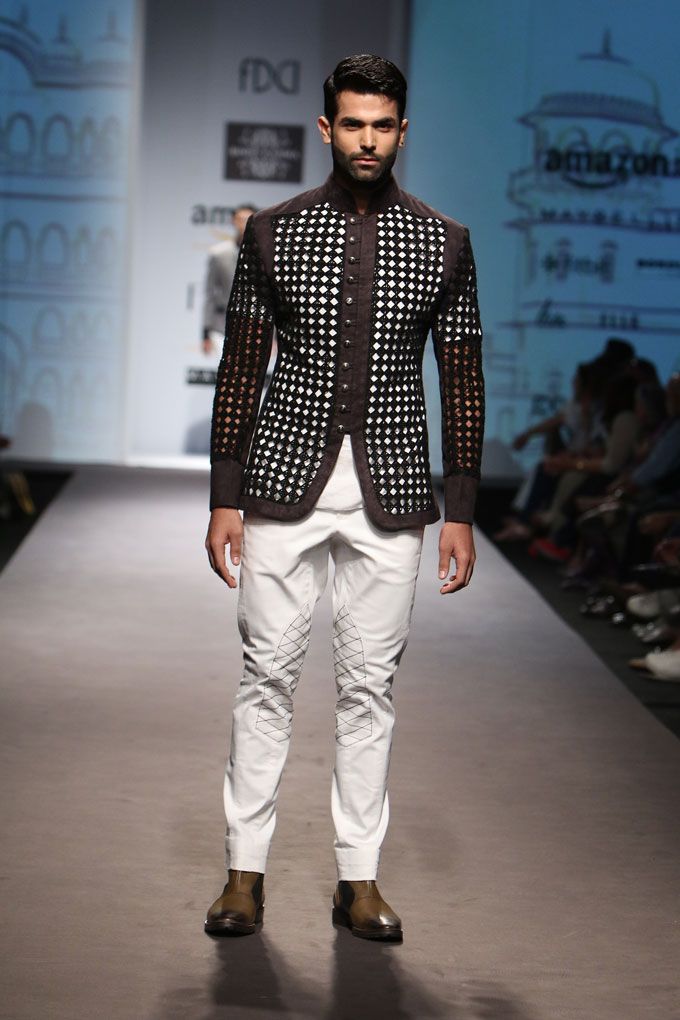 Rohit Kamra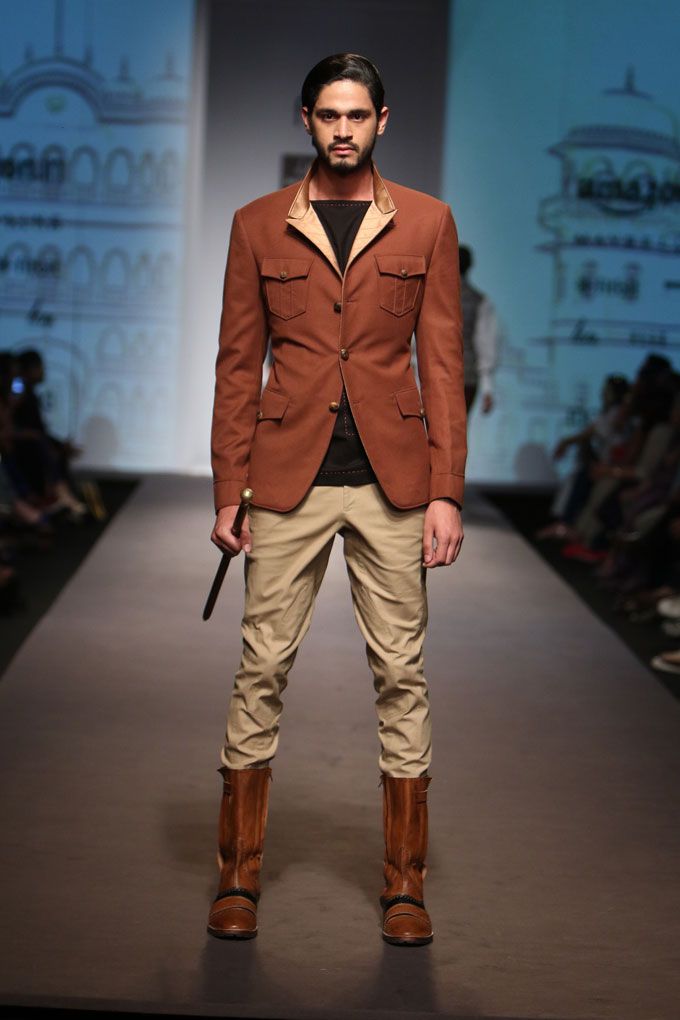 Rohit Kamra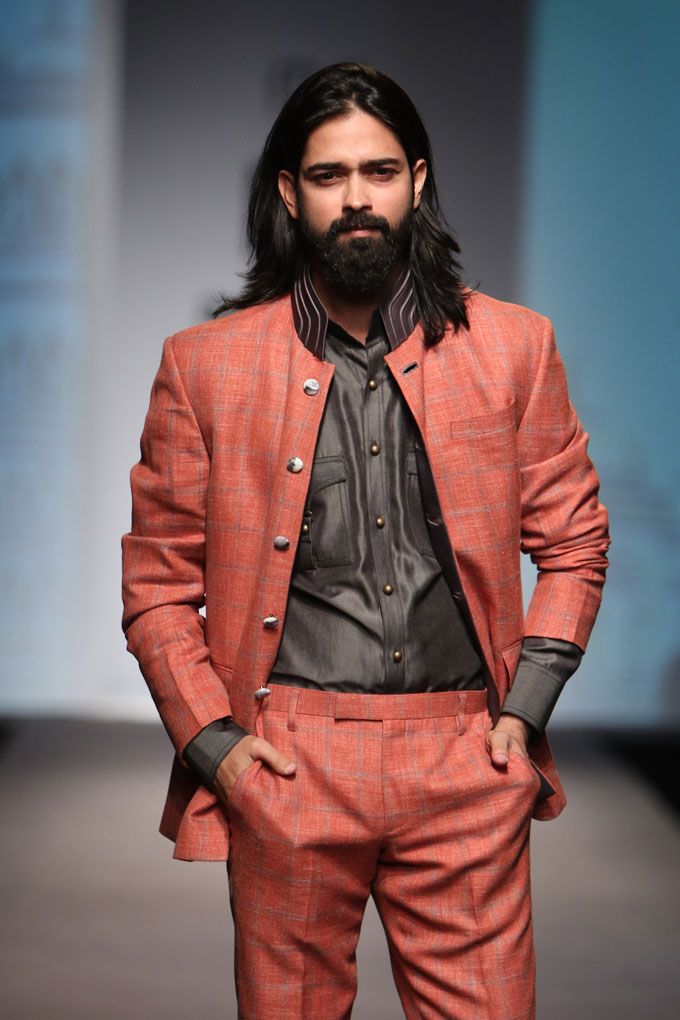 Amit Rajan in Rohit Kamra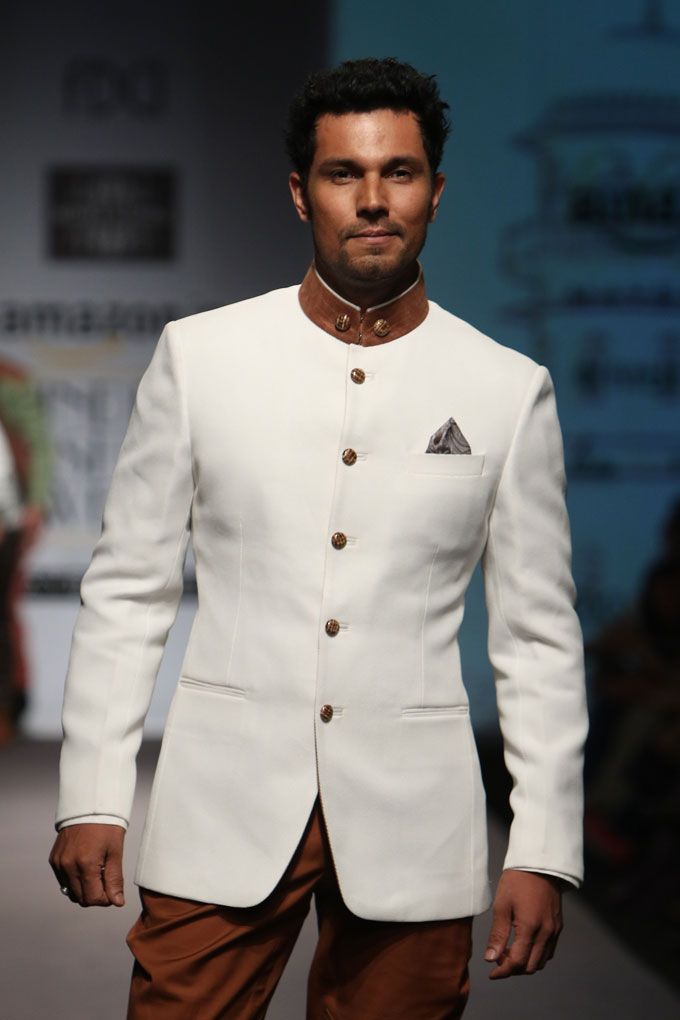 Randeep Hooda in Rohit Kamra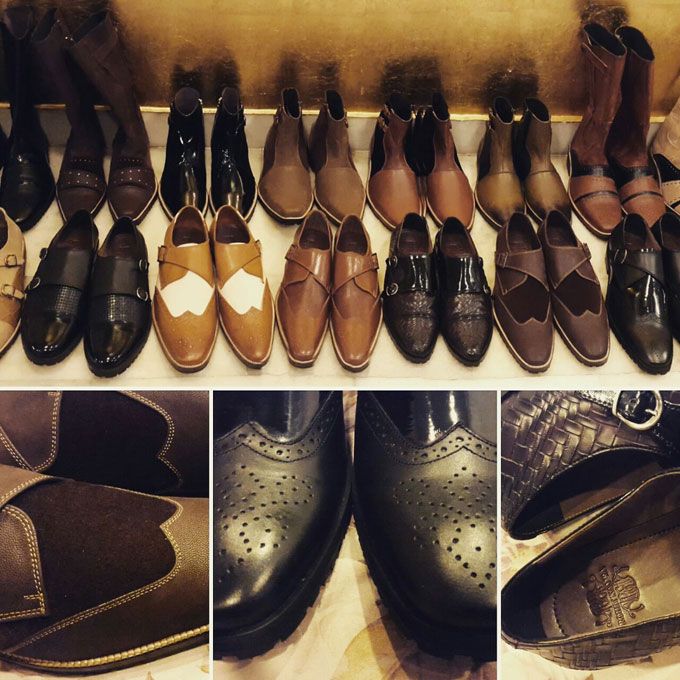 'Mynah's' Reynu Taandon
Reynu Taandon totally channelled the Coachella vibe by bringing some concert style favourites and presented it in a high fashion set-up.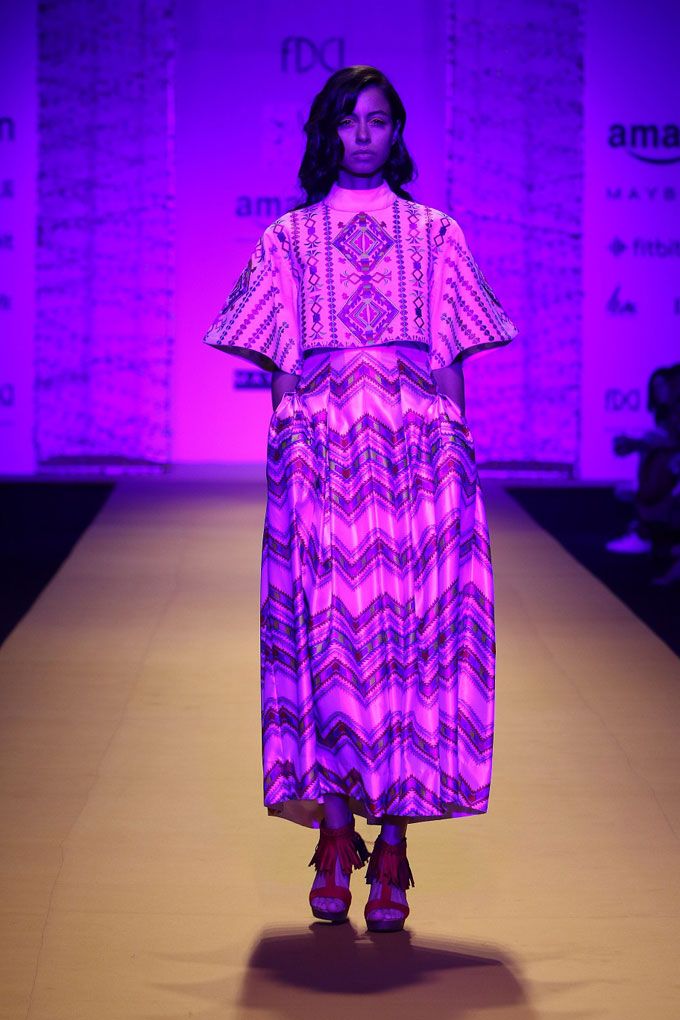 Reynu Taandon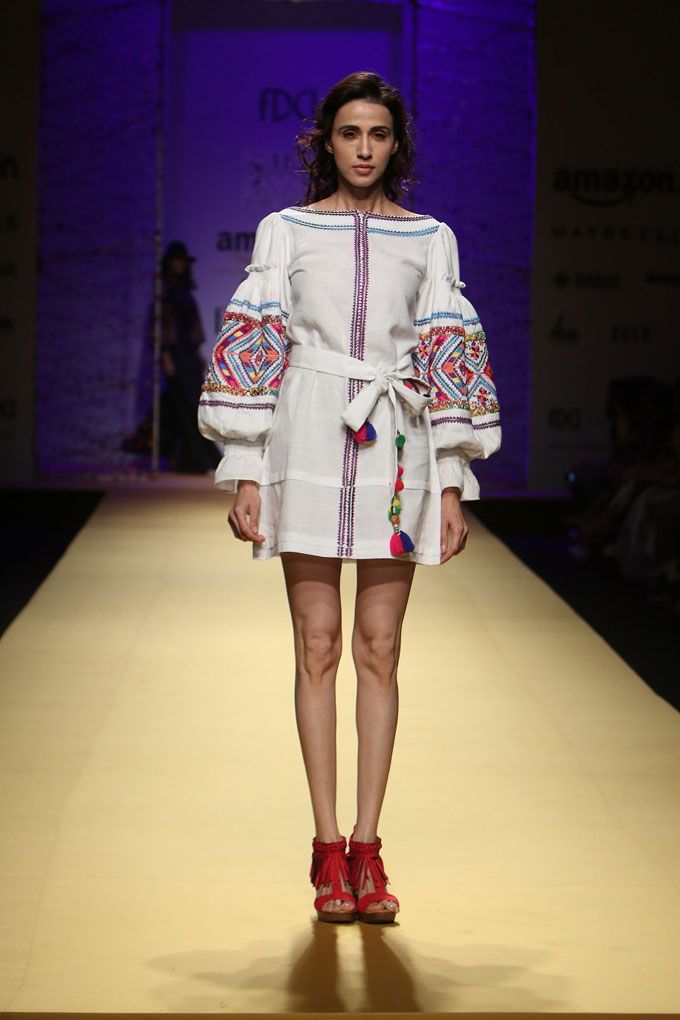 Reynu Taandon
Anupamaa by Anupama Dayal
Somehow, Anupama Dayal always manages to bring a strong spirit into her shows. At this AW'16  runway presentation, she showcased a collection that was high on visuals and graphic garments with a new take on North-East Indian inspirations.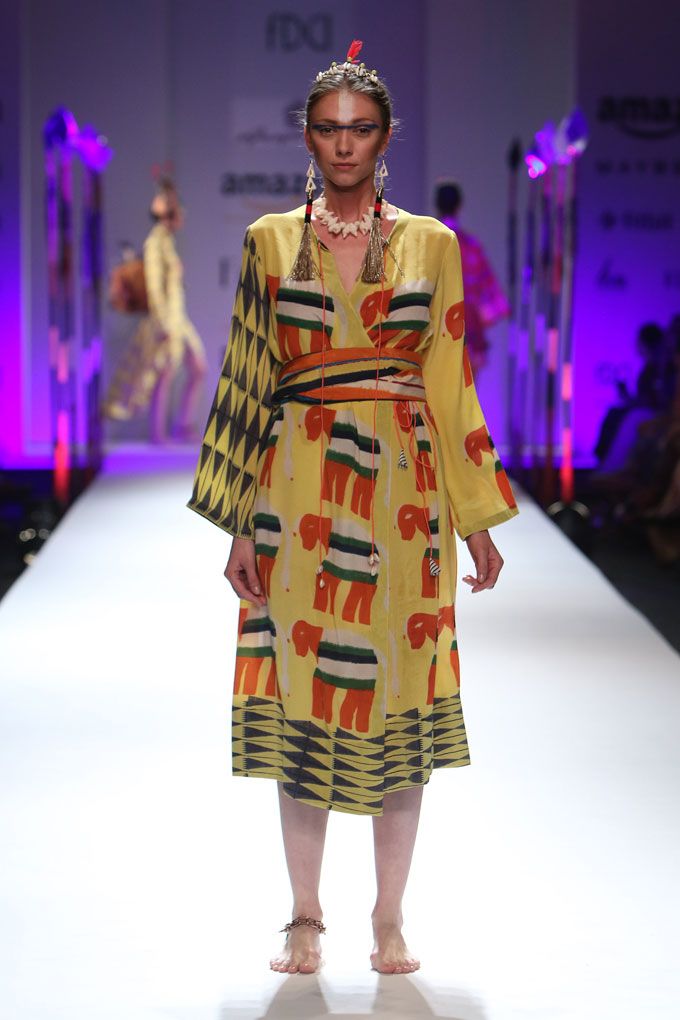 Anupamaa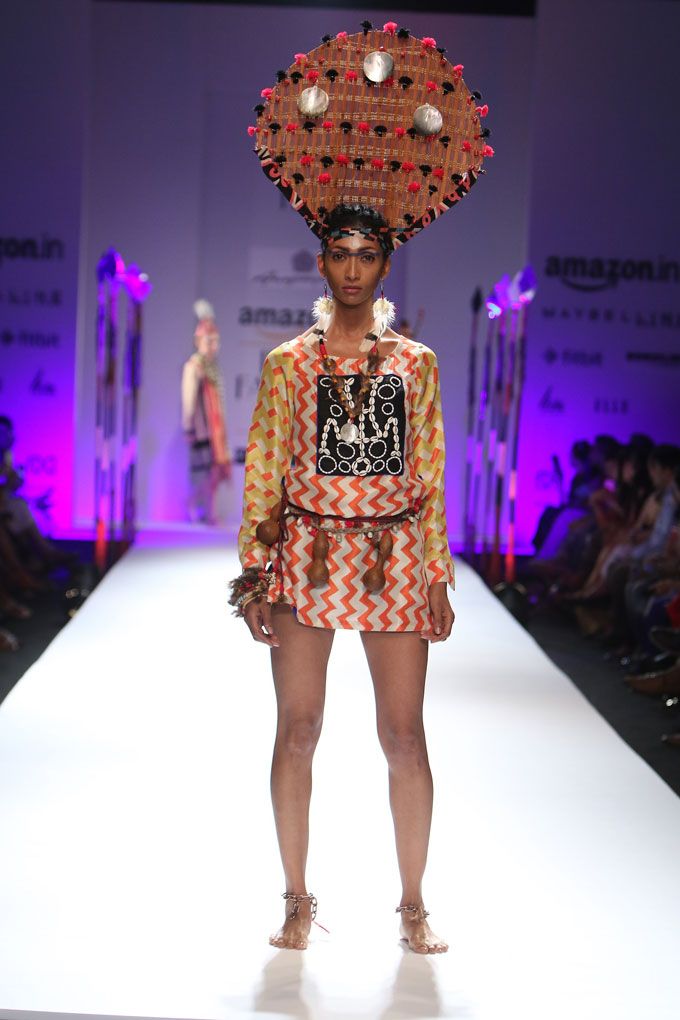 Anupamaa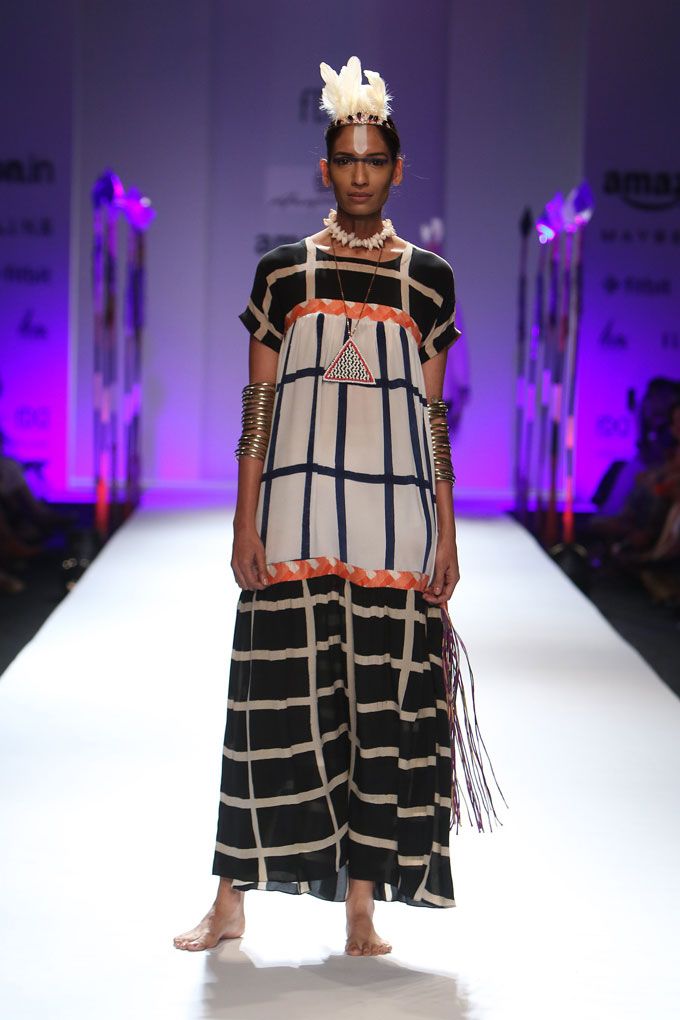 Anupamaa
Sanchita
The coolest thing about Sanchita Ajjampur is that she gets the new wave. There's nothing more fierce about a glam-rock womenswear show than one that's fast paced, has a dramatic style visual and metallic separates that sizzle. No kidding, because of the foil used in the garments, the clothes were literally sizzling through the show! #WishYouWereThere to feel it.
Pankaj & Nidhi
How we love these guys! Pankaj & Nidhi banged out yet another high adrenaline collection and this time, it was all about vintage military feels. Read all about it in our review, here!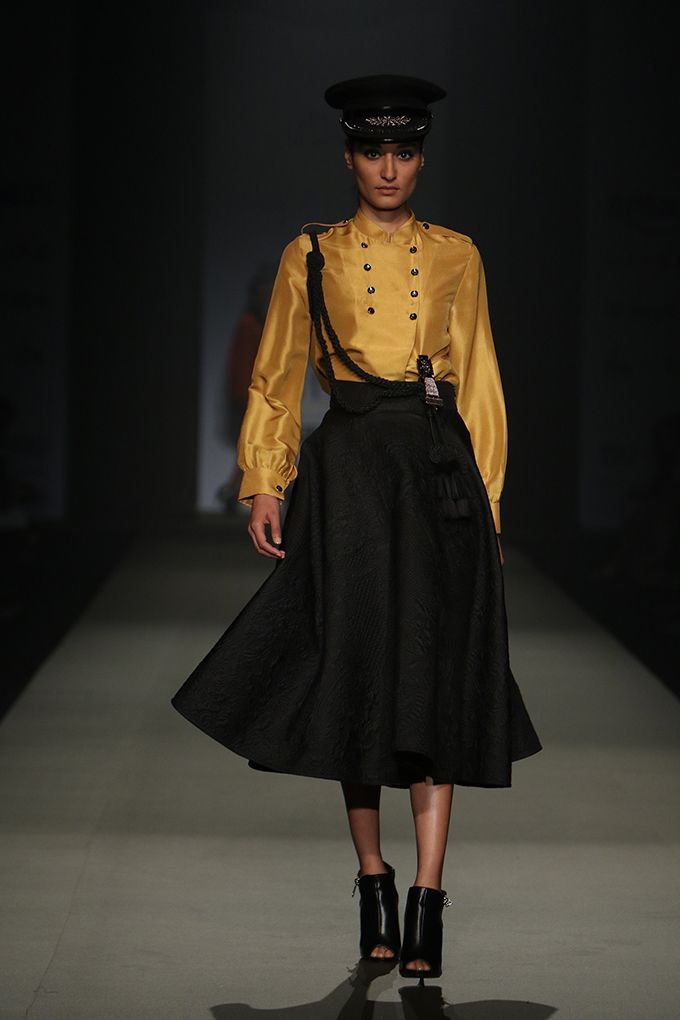 Pankaj & Nidhi at AIFW AW 16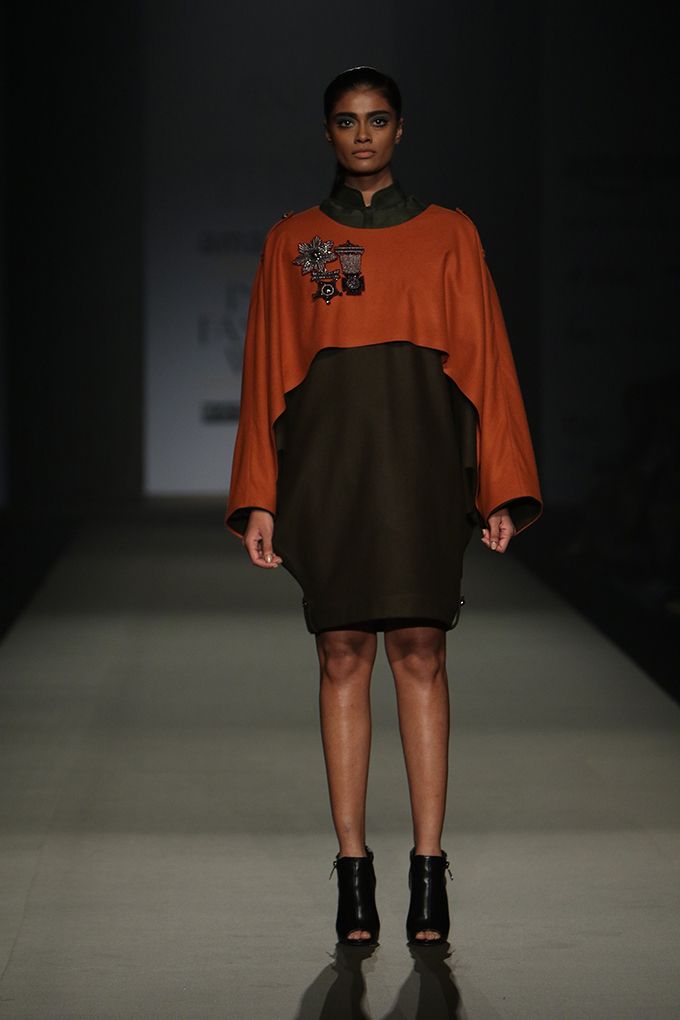 Pankaj & Nidhi at AIFW AW 16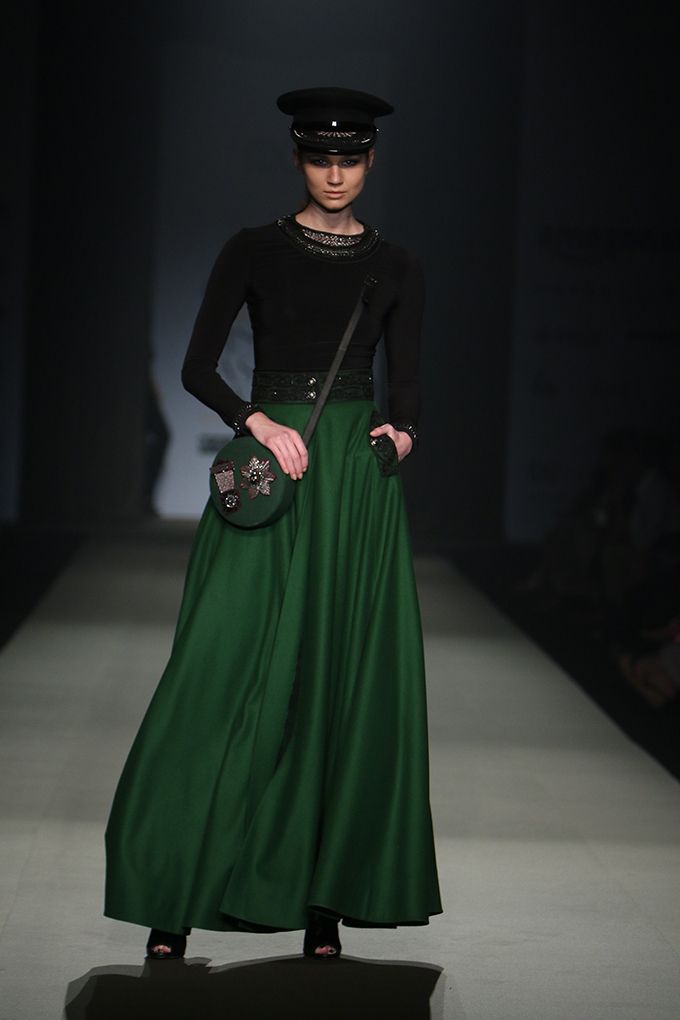 Pankaj & Nidhi at AIFW AW 16
Menswear show
It's a brilliant move by The FDCI to present a day packed with strong menswear show. Closing a day of fabulous fashion were a host of fine male models dressed by some of the industry's most loved names. Rohit Gandhi and Rahul Khanna, Rajesh Pratap Singh, Troy Costa, Ashish N Soni, JJ Valaya, Varun Bahl, Abhishek Gupta and Rohit Bal presented a flurry of men's fashion bringing day 3 to a high octane finish.
Stay tuned for more from #AIFWAW16 as MissMalini Fashion is on ground with the Fashion Design Council Of India (FDCI) bringing you live feeds from shows, the venue and backstage on our Instagram, Twitter, Facebook and Snapchat. So be sure to follow us and don't you go missing!