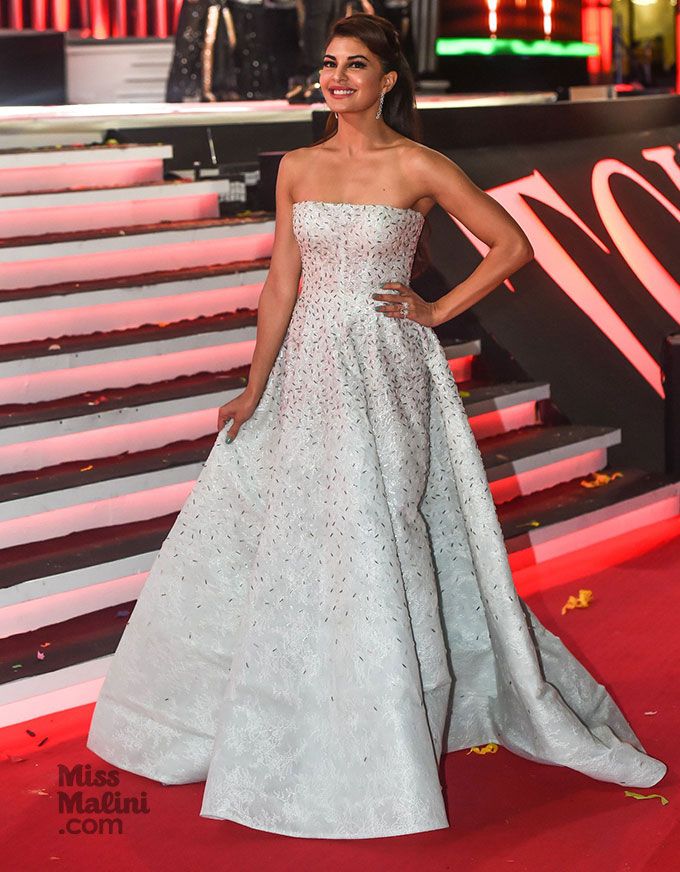 Jacqueline Fernandez was one face we were waiting to see at the red carpet and she really didn't disappoint. She arrived wearing this strapless frosty gown with sprinkle-like sequins and we instantly fell head-over-heels in love.
And just in case she needed more help to sparkle, she wore stunning diamond jewellery from none other than Nirav Modi Jewels. If you look real closely, it looks like her icy gown even has a snowflake print on it. How cool is that?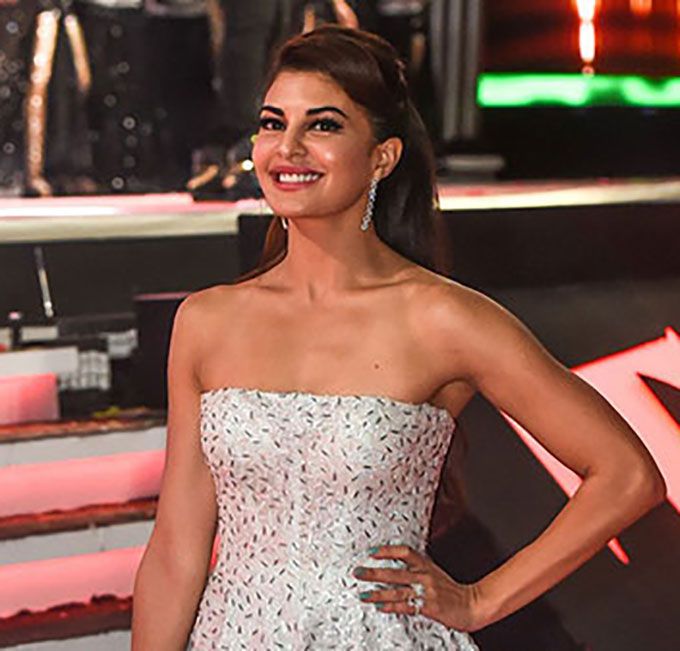 We love Jacqueline's pulled back hairstyle (all the better to see the diamonds) and flawless makeup, especially that eyeliner and the hint of colour that that teal nail polish is lending!
But honestly, what we love the most is that smile. It's true what they say, happy girls really are the prettiest girls! Don't you agree?