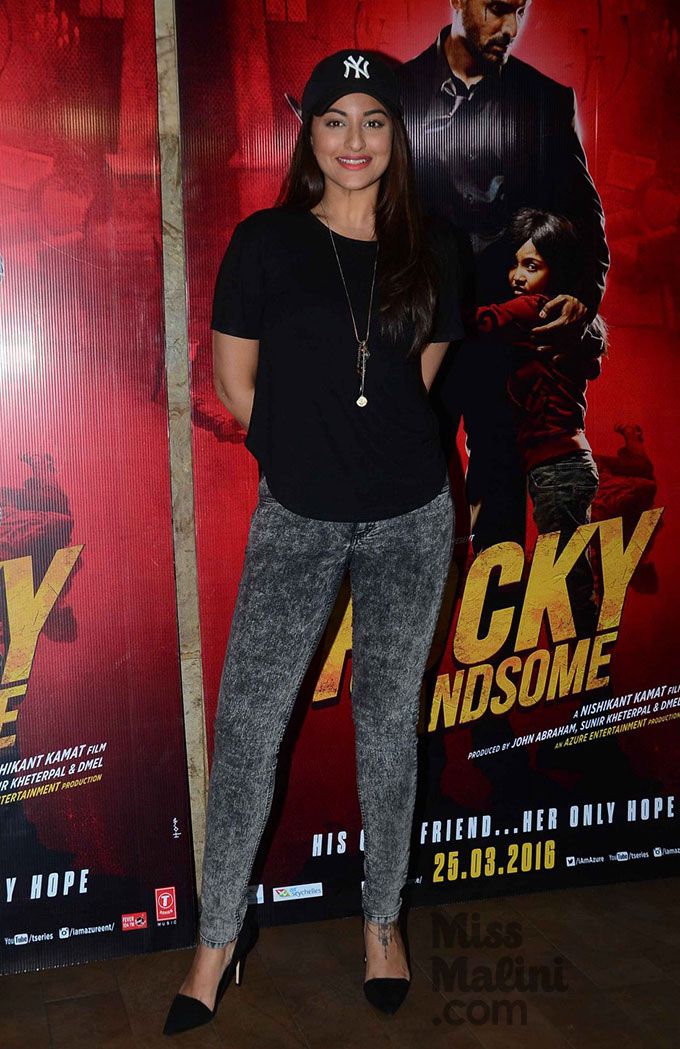 We absolutely love it when stars throw the rule book out the window and express themselves through their style. For one, it's so refreshing, and secondly there's so much fashion inspiration to be found when they pull off these non-traditional looks! Take Sonakshi Sinha at the Rocky Handsome as my case in point. She attended the screening of the movie wearing a a New York Yankees baseball cap, but the kicker is that she paired it with black, point-toed heels!
We love the black tee and the grungy acid wash black jeans and that dainty necklace she paired with an otherwise boyish look (until you get to the heels, of course!). Now, while we appreciate trashing the rulebook, we also think that it was a good thing that she didn't cake herself with makeup, and instead opted to go pretty basic with both her makeup and hair. 'Cause we'd be having a very different conversation had anyone been loopy enough to try some fancy up-do with this look!
Here are some of our favourite denim #OOTDs of Sonakshi: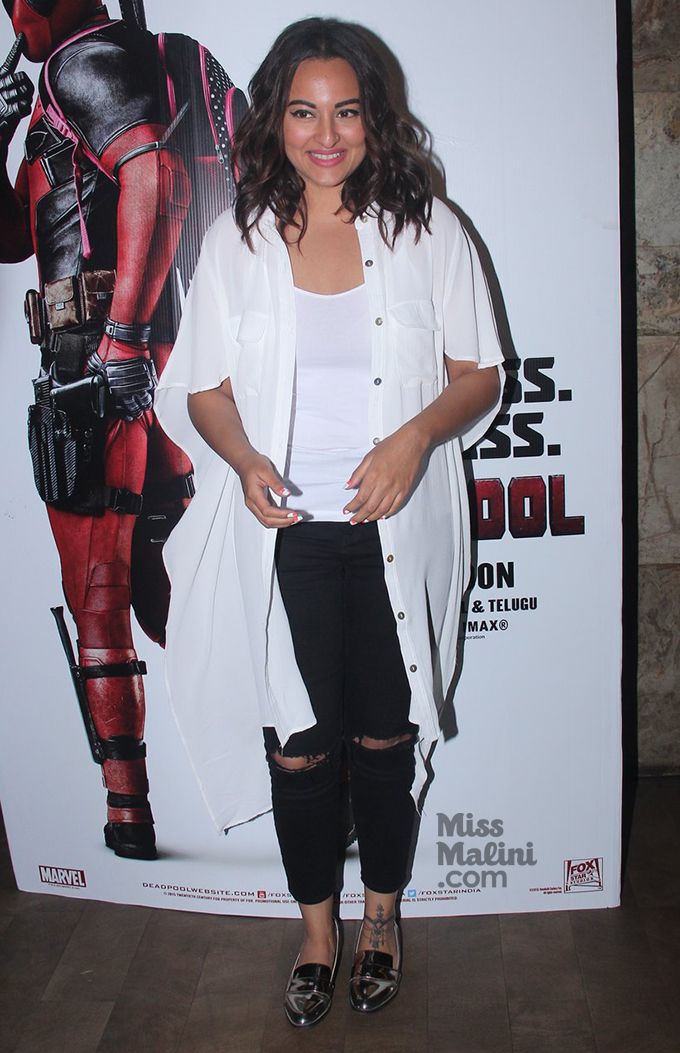 Sonakshi Sinha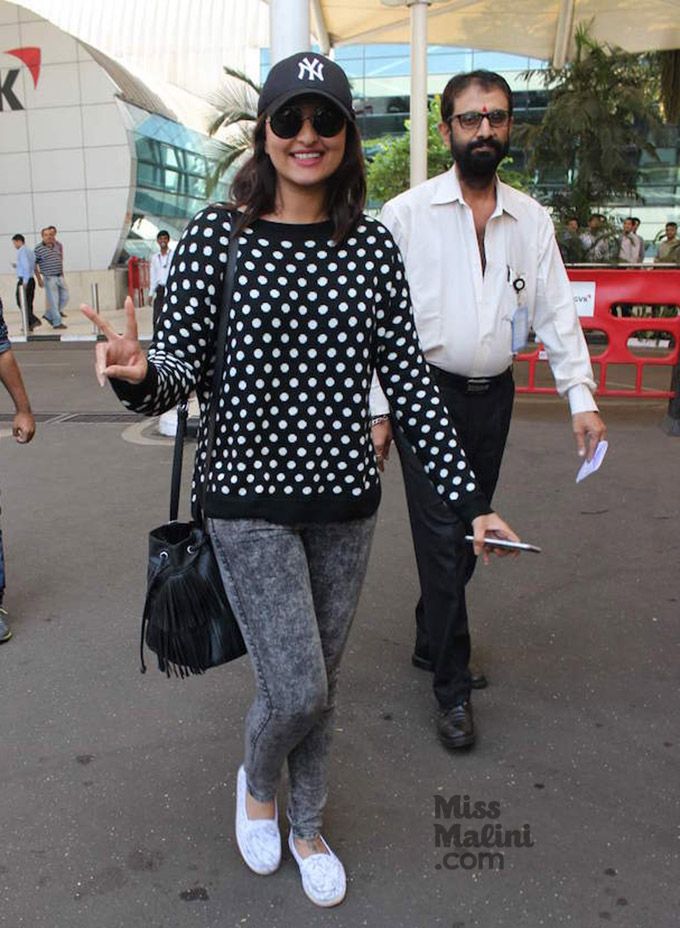 Sonakshi Sinha
Sonakshi Sinha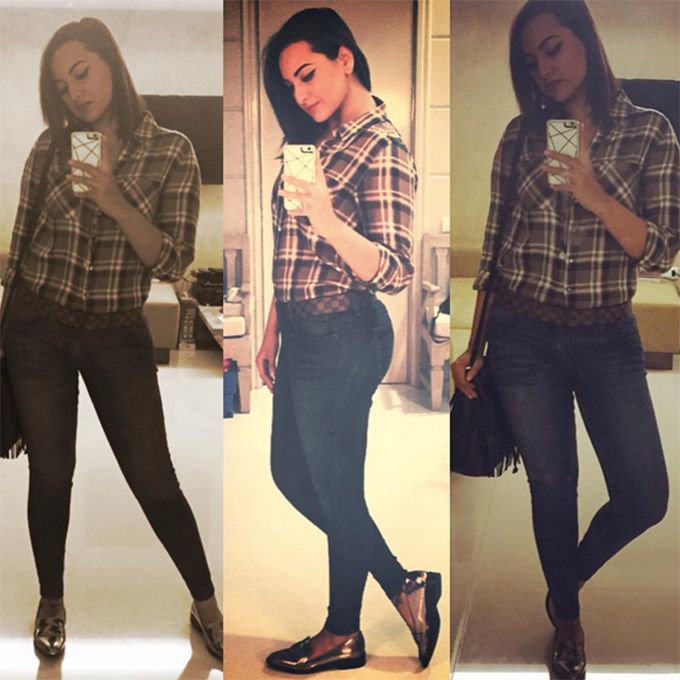 Sonakshi Sinha (Instagram | @AsliSona)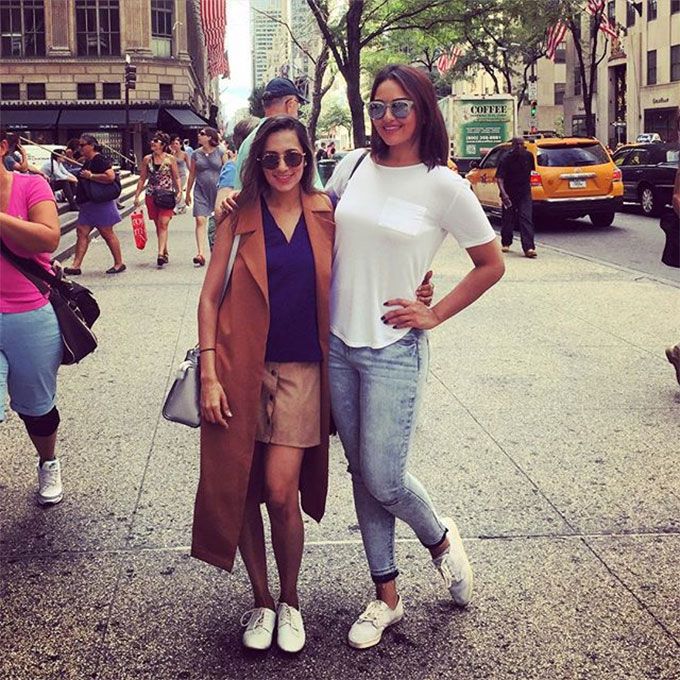 Sakshi Mehra and Sonakshi Sinha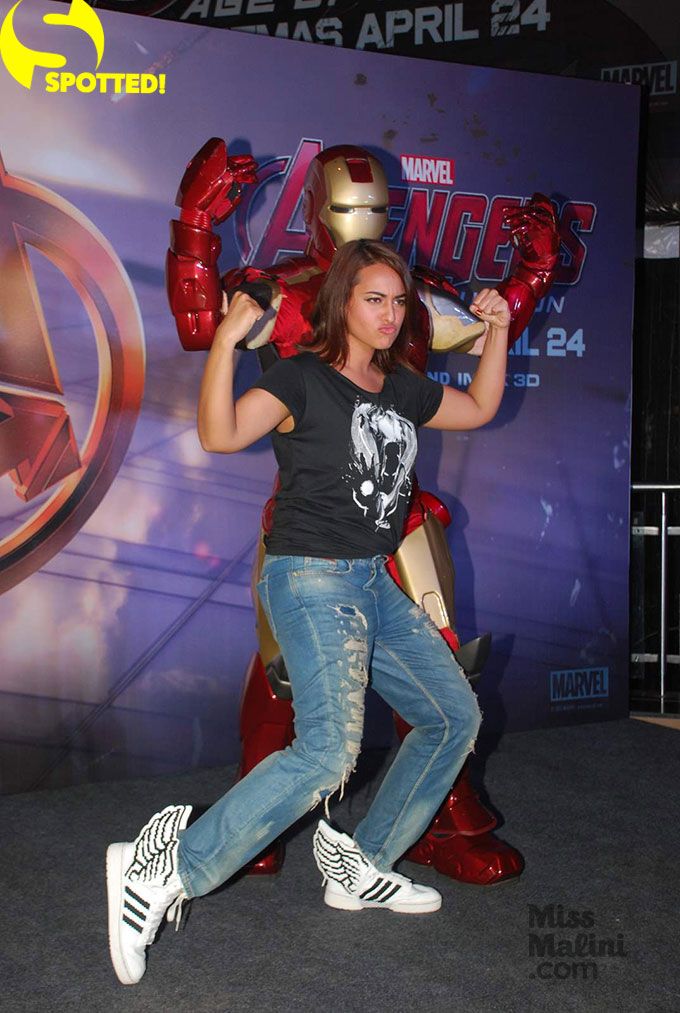 Sonakshi Sinha
We love you Sonakshi! You really know how to have with your style. Tell us if you guys agree!