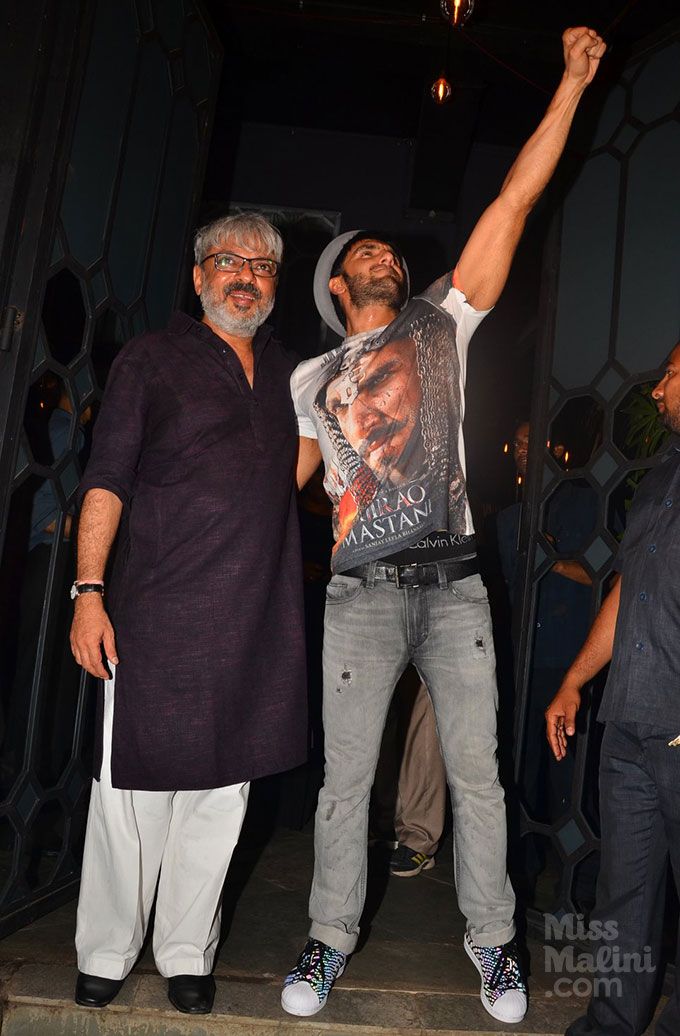 Director Sanjay Leela Bhansali threw a party to celebrate his National Award and Bollywood descended in style, as they do, to support and celebrate with him. Everyone from Athiya Shetty with daddy dearest Suneil Shetty and Sonam Kapoor attended, but no one, and I do mean no one could match Ranveer Singh's baller style.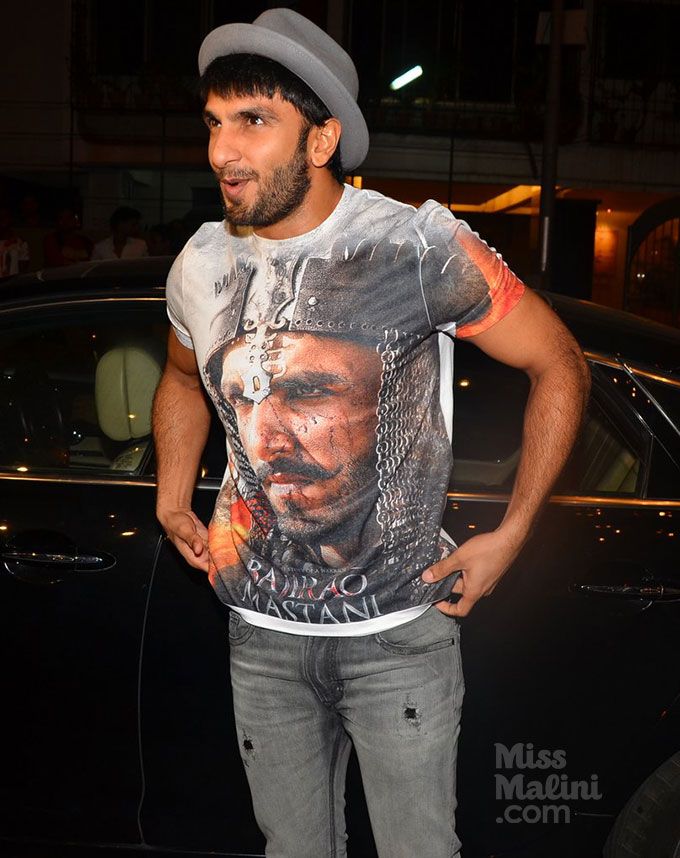 Ranveer chose to pair his occassion-appropriate Bajirao Mastani t-shirt with faded grey jeans and a grey Fedora and a funky pair of neon-patterned kicks. Mad props to him for being cool enough to pull this off like it ain't no thang!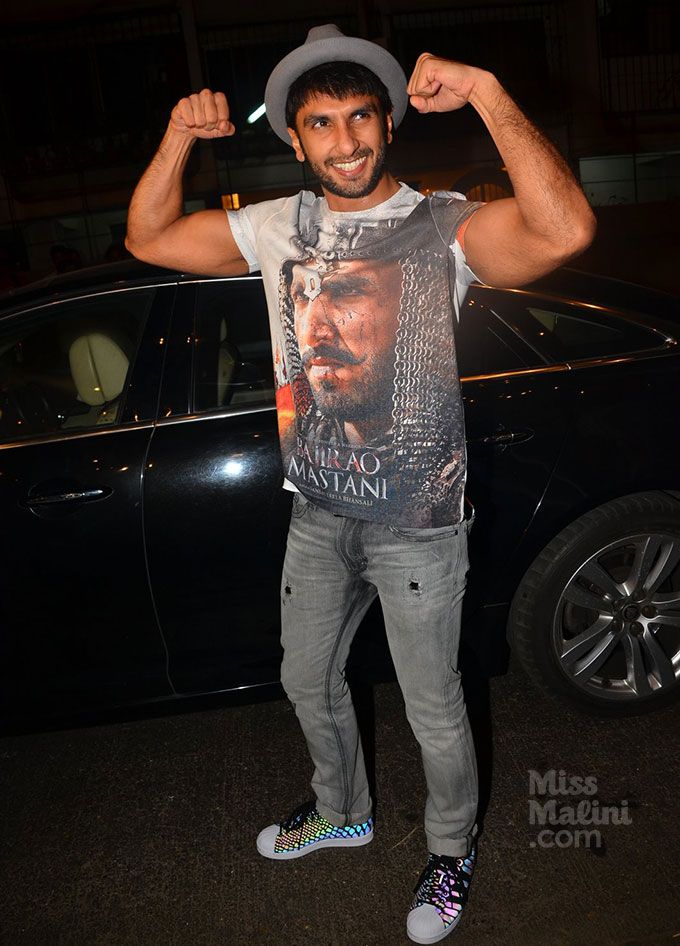 I mean, who else could pull off wearing themselves on a t-shirt with this much ease? Oh right, of course… Kanye West who took it one step further wearing a tee of picture of himself wearing himself. Amazing, huh?
So, come on, tell us who you prefer? Ranveer or Kanye?