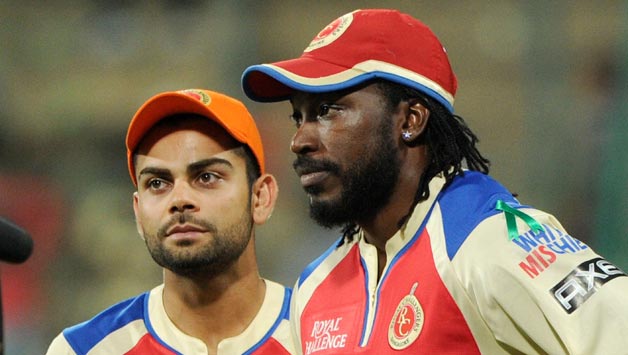 The two stars of tonight's match, Virat Kohli and Chris Gayle's performances on the field will be detrimental to their country's fortune in the T-20 World Cup tournament. But the two men, who play for the same IPL team are known to get along like a house on fire. That's why before the match today, let's have a look at the insanely fun videos of the two dancing!
Here's the video of the two doing the Gangnam Style!
Here they're dancing after an RCB win!
And finally, here's a video of the boys doing bhangra –
Yay! We really like Chris Gayle, but Virat is totally going to kick his ass tonight. Just a feeling.