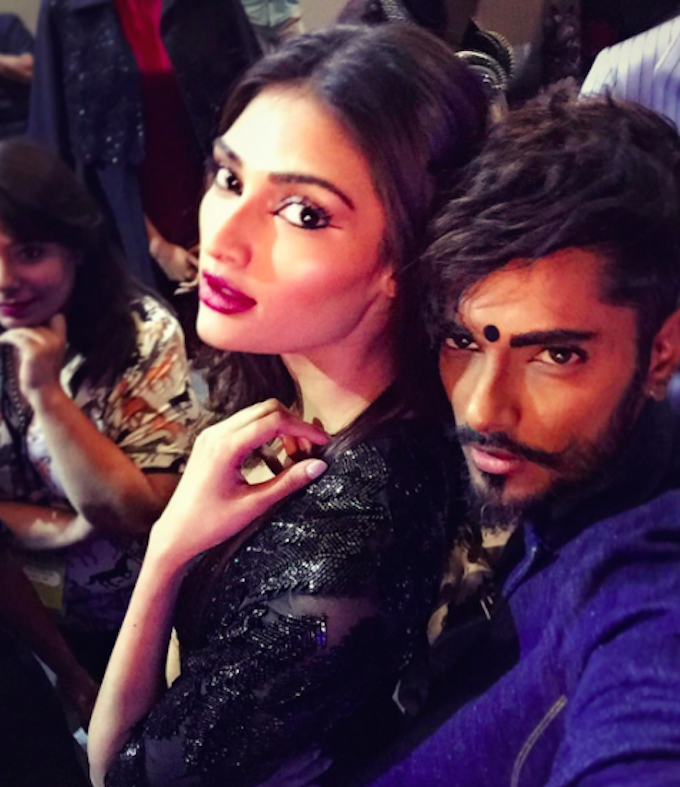 Most people tune into fashion week well, for the fashion (obvz), but that's not all that there is. Looking at all the beautiful designer creations that walk down the catwalk, with stunning models that carry the clothes in dramatic and diverse ways, is all what fashion week's really about. But what if I tell you I usually tune in just for the beauty looks?
Call me crazy but makeup has the power to change millions, to let people think outside and envision, and of course, create magic. I saw that exact spark of magic on the New York Fashion Week runways, and a few weeks later on the Indian catwalk too!
Amazon India Fashion Week saw a bevy of über cool designers and shows. But I'm not here to talk about that. I'm here to show you how unique, electric yet super similar a few of the looks were from NYFW and AIFW '16!
And one of many faces behind it all was Elton J Fernandez, makeup artist to the stars, models and well, me (a couple of months ago that is) who was backstage and prepping the models to look their runway best with an array of Maybelline goodies by his side. Scroll down and check out all the similarities, makeup trends and amazing faces…
1. Face Art
At NYFW:
At AIFW:
2. Fresh Faced:
At NYFW:
At AIFW:
3. Glittering Eyes
At NYFW:
At AIFW:
4. Dark Lips
At NYFW:
At AIFW:
5. Cherry Red Pout
At NYFW:
At AIFW:
Which was your favourite look from them all? Let us know in the comments below.
To know more, follow them on Instagram, Facebook and Twitter!
This post is in partnership with Maybelline India.