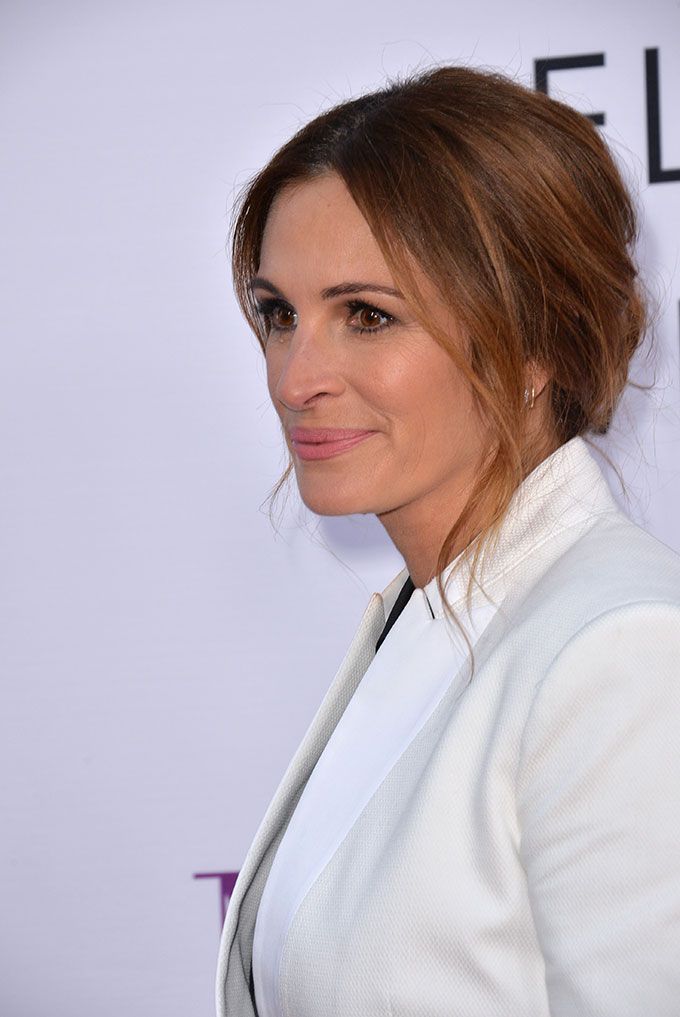 Julia Roberts joined co-star Jennifer Aniston and the rest of the cast at the Los Angeles premier of Mother's Day looking oh-so-fine! Celebrity stylist Elizabeth Stewart put the Oscar-winning actress in this killer Rag & Bone outfit. If anyone can rock the white blazer look, its Julia and that too over shorts! In India, we've only ever seen this once recently, but we think this should definitely become a thing!
Move over statement pieces, dainty jewellery seemed to be the order of the day courtesy Jack Vartanian.
We love the white-heavy monochrome look with just accents of black with the shirt, sexy pumps and her nail polish! Also, hairstylist Sergei Normant gave Julia a messy low bun that counters the official looking blazer and makeup artist Genevieve Herr chose to go mildly smoky with Julia's eyes and chose a matte pink lip to go with the look.
Can we all agree that she is and will always be the orginal Pretty Woman? Thanks!