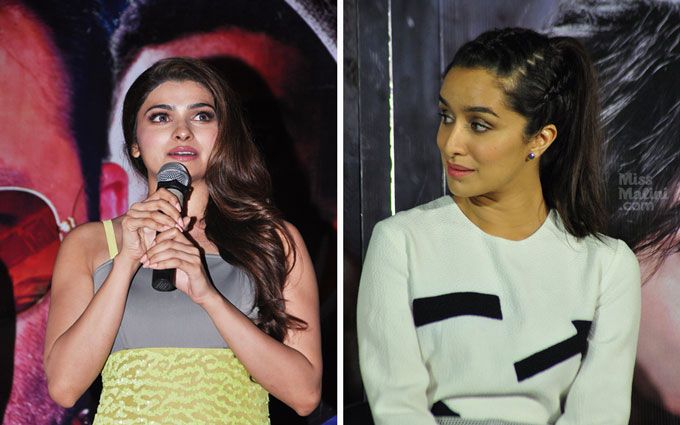 People have been taking the "two actresses can't be friends" too far. Prachi Desai and Shraddha Kapoor have been shooting for Rock On!! 2. Shraddha is a new addition to the cast and no sooner did they begin shooting than the reports of a catfight between them started doing the rounds.
When asked about it by Mid-Day, Prachi refused the rumours and said:
These reports are completely ridiculous. We both shared a great rapport and got along really well. I am sure she will laugh about this when she hears this too. I assume when people have nothing to do, when they run out of ideas, they start these rumours. But they don't affect me at all. We all had a great time shooting and are friends. Sure, we don't meet often because of our schedule but the bond remains intact.
So, that's that!