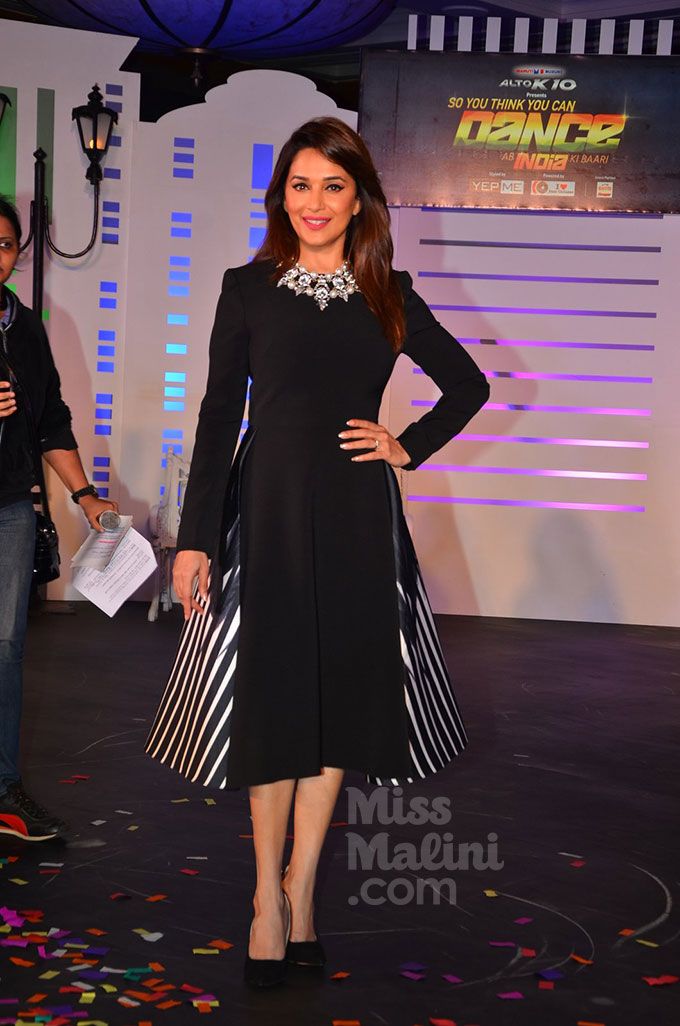 Bollywood bigwig and dancing queen Madhuri Dixit Nene is the sweetheart of India's populace, young and old. Her bright smile and warm presence have been spoken about constantly in an industry that is otherwise known to be anything but. And considering she has managed to stay on top since for around 30 years just goes to show that she's obviously not one to be left behind. If anything, her style choices are a great example of this. Take for example this smart, stylish dress by Bhibhu Mohapatra that she donned today for the So You Think You Can Dance press conference.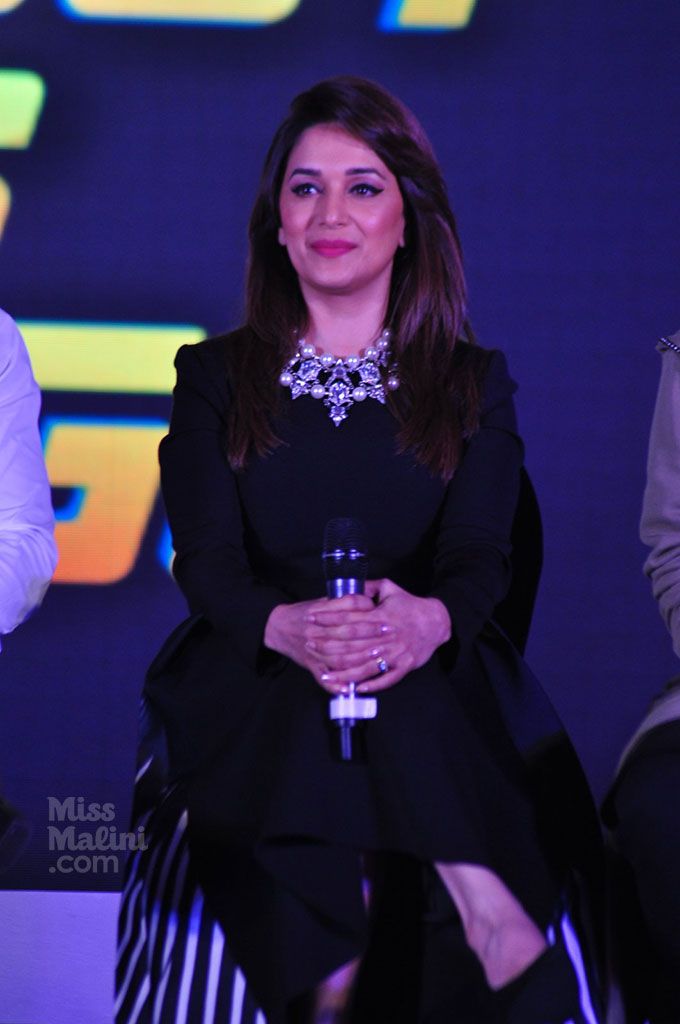 Madhuri Dixit Nene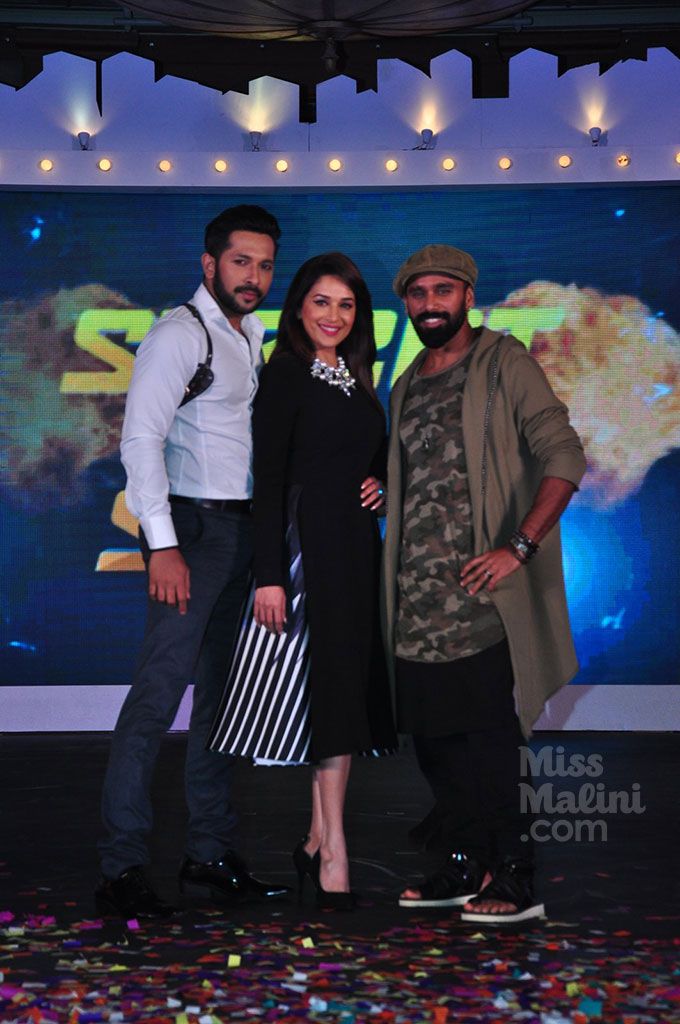 Madhuri Dixit Nene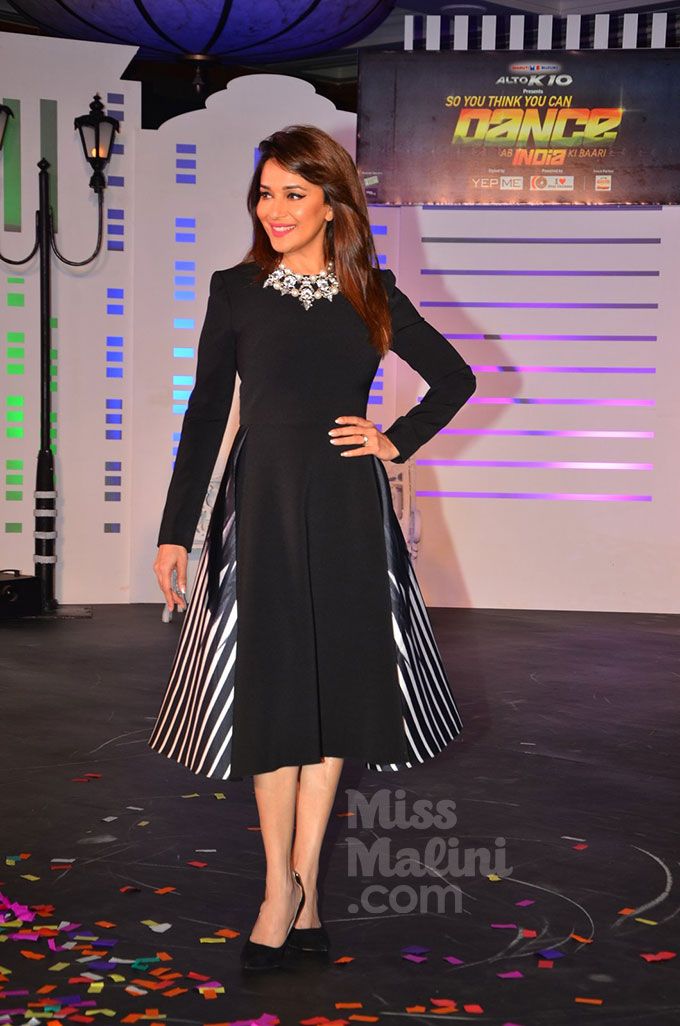 Madhuri Dixit Nene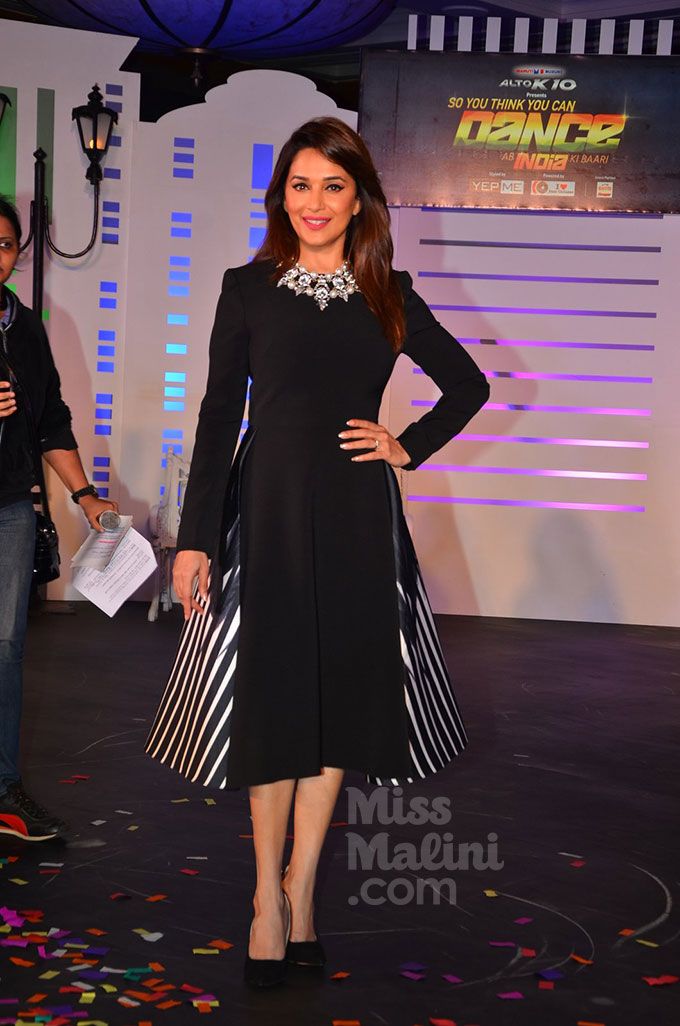 Madhuri Dixit Nene
Tanya Ghavri chose this beautiful black dress for the event, but it wasn't just any LBD. The side striped panel broke the monotony of the plain black colour, while the sihouette fit her figure perfectly and then took an A-line shape to add a bit of femininity to the look. The black Intoto pumps and that eye-catching statement necklace from Velvetcase completed the outfit.
The entire look is so contemporary and so far from the traditional Indian attire she usually wears that it was good to get a reminder that she can switch it around and still knock it out of the park! We love you, Madhuri!