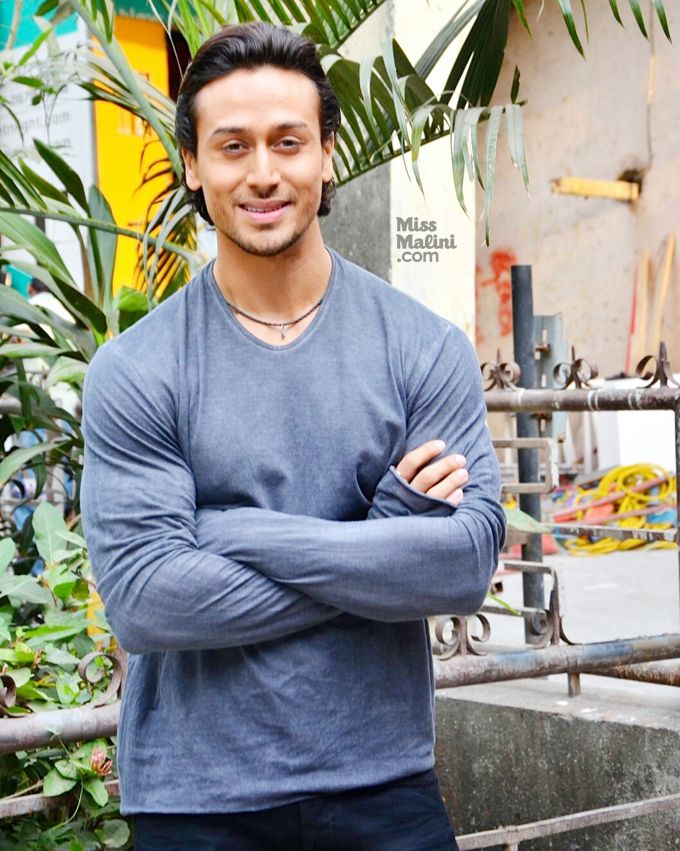 Tiger Shroff. What does the name remind you of? Acrobatic dance moves… kick-ass fight sequences… Michelangelo's David-like form… and an aversion towards a shirt/tee/top! So when I chanced upon this set of pictures from Baaghi promotional rounds, I got quite the shock. Not only was he fully clothed, he was wearing stuff that were packed with unusual details. Wanna see?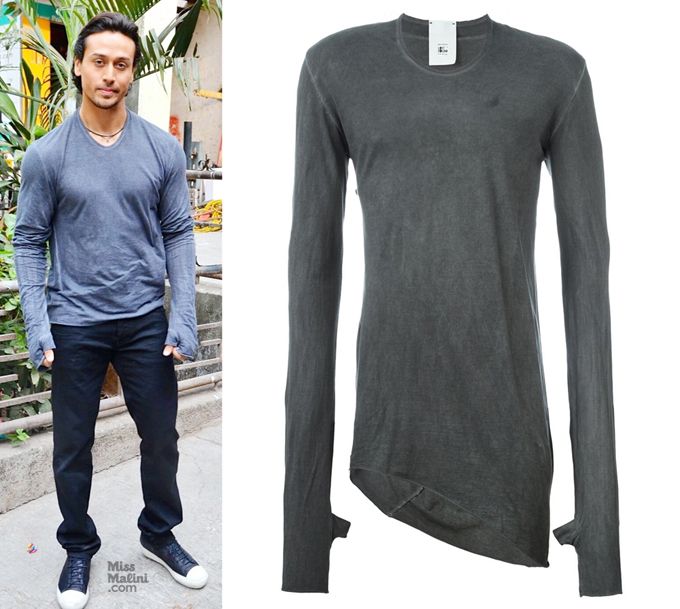 Nope, he's not doing a Karl Lagerfeld and wearing fingerless gloves just "cos-he-can". The sleeves of his t-shirt are actually like that — with gloved cuffs. Impressed? Yep, I thought so too.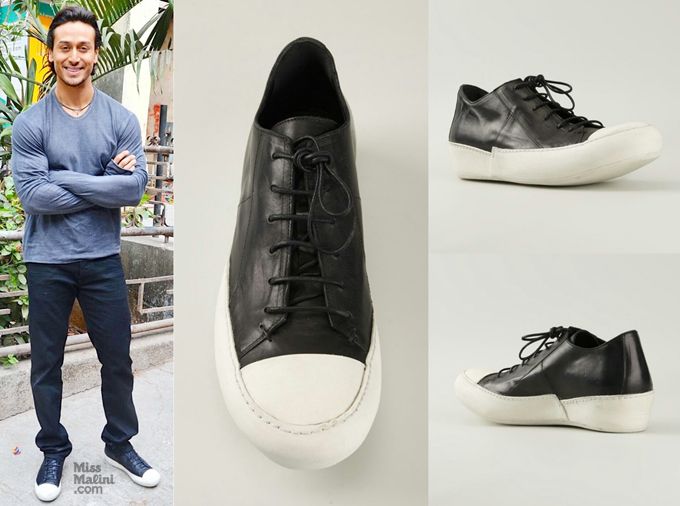 And now I want you to direct your gaze towards his footwear — they are über-cool too, no? I, for one, loved them for their off-kilter feel by way off the rustic stitching and exaggerated rubber soles.
Both the pieces were by this highly conceptual label called Lost & Found Ria Dunn. Conceptual I say because the label's founder, Canadian designer Ria Dunn, burns through an array of fabric experimentations and construction techniques to arrive at the pieces, which are compellingly perverse yet practical. The biggest compliment she can get, she says, is "garments worn down to bare threads because it has been worn to death".