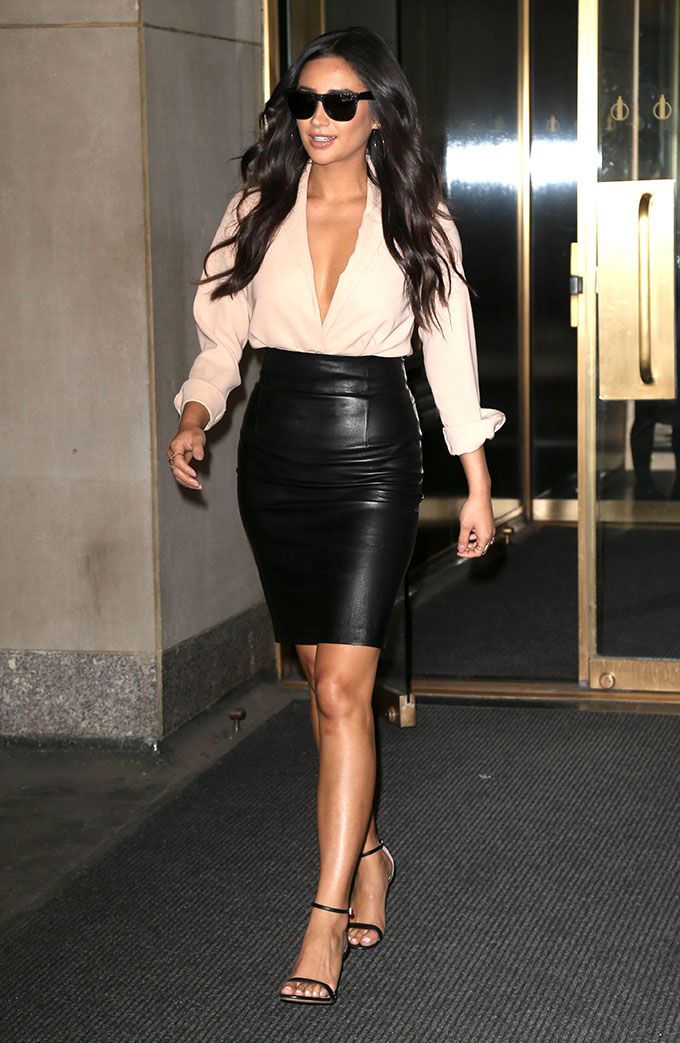 You remember how we were talking to you about street style earlier today? Well we spotted another excellent example of exactly that. Shay Mitchell, one of the beautiful main characters from the show Pretty Little Liars was spotted in New York yesterday looking effin' hot, we couldn't get our eyes off her when we saw her in this outfit.
She wore an oxford nude blouse from Piece by Allyson Fallas with a sexy AF leather skirt from ThePerfext. She accessorised this amazing combination with black Cadey heels from Schutz and a medium quilted Lucrezia satchel bag from Givenchy. OMG! Make this all mine, come on Universe!
Stylists Chloe and Marie-Lou Bartoli have made her look beyond fantastic. They also chose another sexy leather look for Shay the night before for which they paired a sheer black top from Raquelle Allegra Studio with high-waisted leather pants from ThePerfext and beautiful heels from M. Gemi.
Which do you prefer – the leather skirt or leather pants?