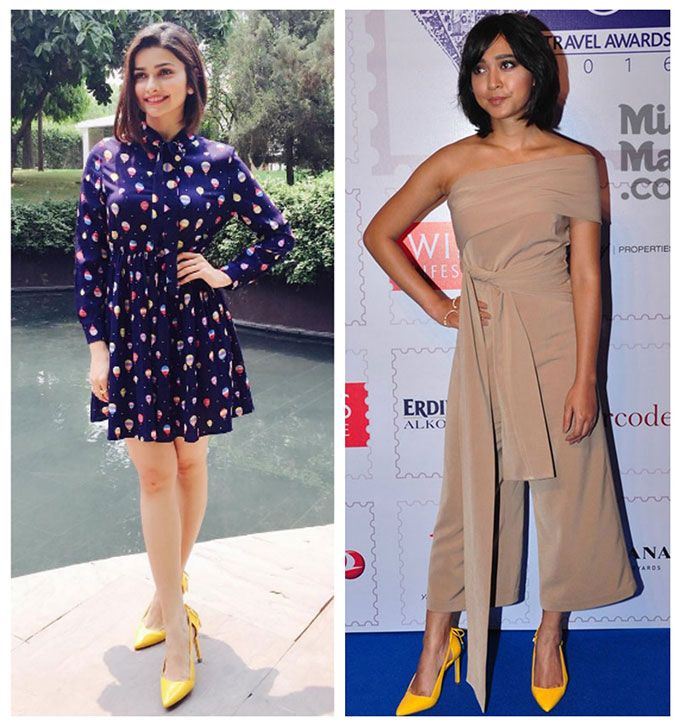 It's Tuesday and shoes are on our mind, even more than they are on every other day. That coupled with the fact that we spotted a bright yellow lehenga on cutie Divya Khosla Kumar today suddenly sparked a memory that we had seen this bright yellow pair of pumps recently that we wanted to get our hands on. To make it even better we figured out that not one but two Bollywood gals wore the same pair, in completely ways might I add.
Sayani Gupta
Sayani Gupta wore these bright yellow Zara heels with a jumpsuit from Lola By Suman B for the Lonely Planet Travel Awards 2016. Stylist Shreeja Rajgopal also added a cuff from Gehna Jewellers to this outfit. Roberto Casey gave Sayani a muted beauty look to allow the colours of her outfit to pop even more.
Prachi Desai
Prachi Desai wore a cute printed Madison On Peddar dress with the same Zara heels in Delhi during the promotions of her movie, Azhar. Her fresh makeup is also perfect for this look. Stylist Sanjana Batra really knows how to style this cutie! But Prachi seemed to have really loved this pair as much as we did coz she wore it another two times, according to our count. Check it out!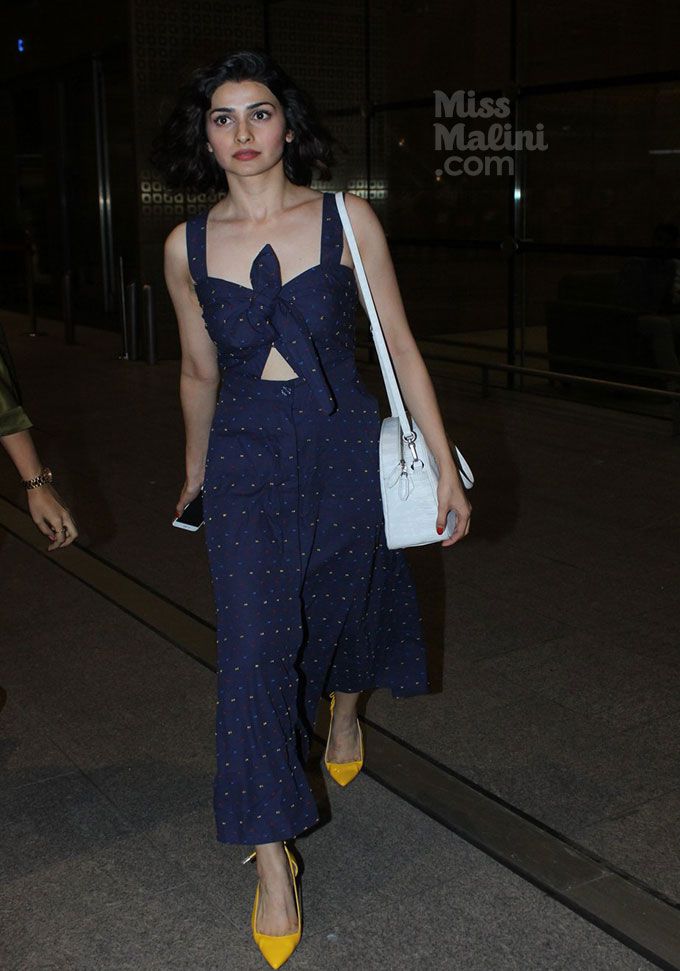 Prachi Desai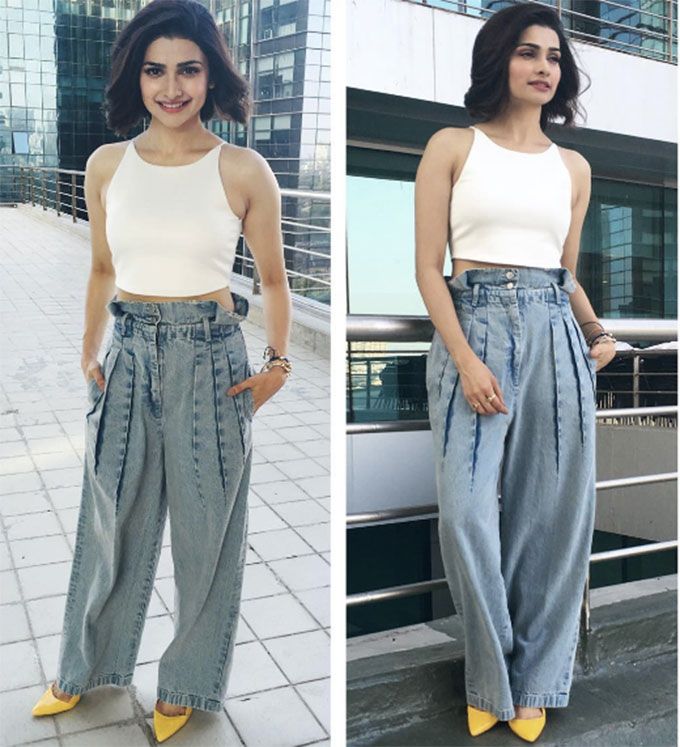 Prachi Desai (Source: Instagram)
How about that? Their footwear be poppin'! Anyway, tell us who you think wore it better by commenting below!