If Sonam Kapoor can pull off a fashion-forward look on the red carpet and own airport style like no other star, what makes anyone think that she can't do the garment of India fashion favours as well? Rhea Kapoor recently styled her sister in this killer sari by designer Anavila Misra that was pretty offbeat in itself, but paired with Oxfords, it just took the whole thing to the next level. We only just finished praising the pleated frill, bell sleeve of this creation because we saw another in the same style on Mini Mathur, but we don't mind reiterating the fact.
Makeup and hair was taken care of by Mallika Bhat and Alpa Khimani who went matte nude with Sonam's makeup and styled her hair straight and fuss-free. And Rhea accessorised this look to perfection with statement pieces from Apala by Sumit and Sangeeta Boochra. Also, can we just mention that these pictures by House Of Pixels are totally boss!
Just coz we're so kicked by this style of sari, we wanted to take a walk down memory lane to see the different ways Sonam has actually worn this sexy outfits. Here are our favourites!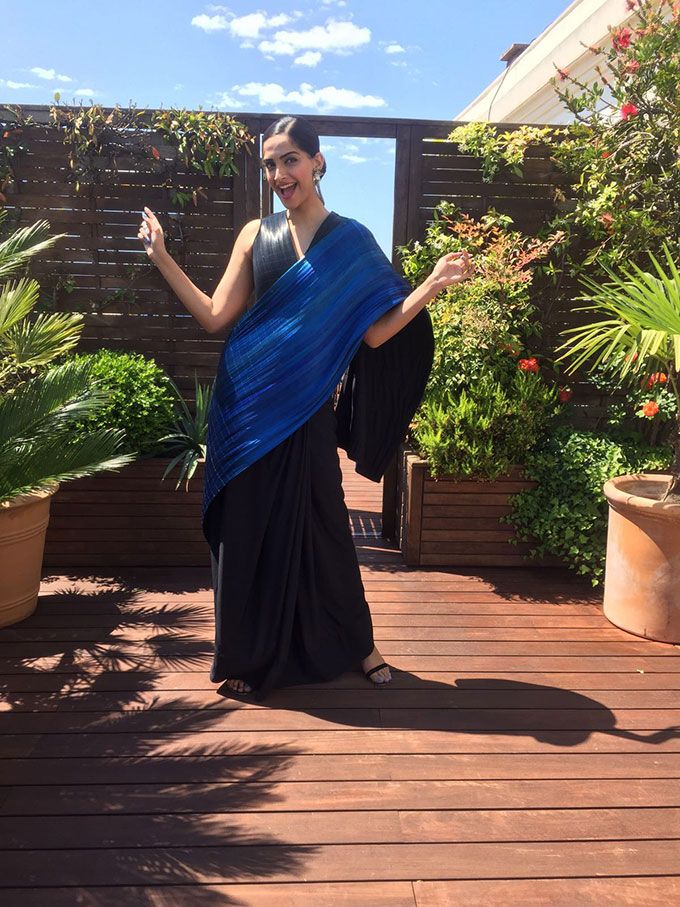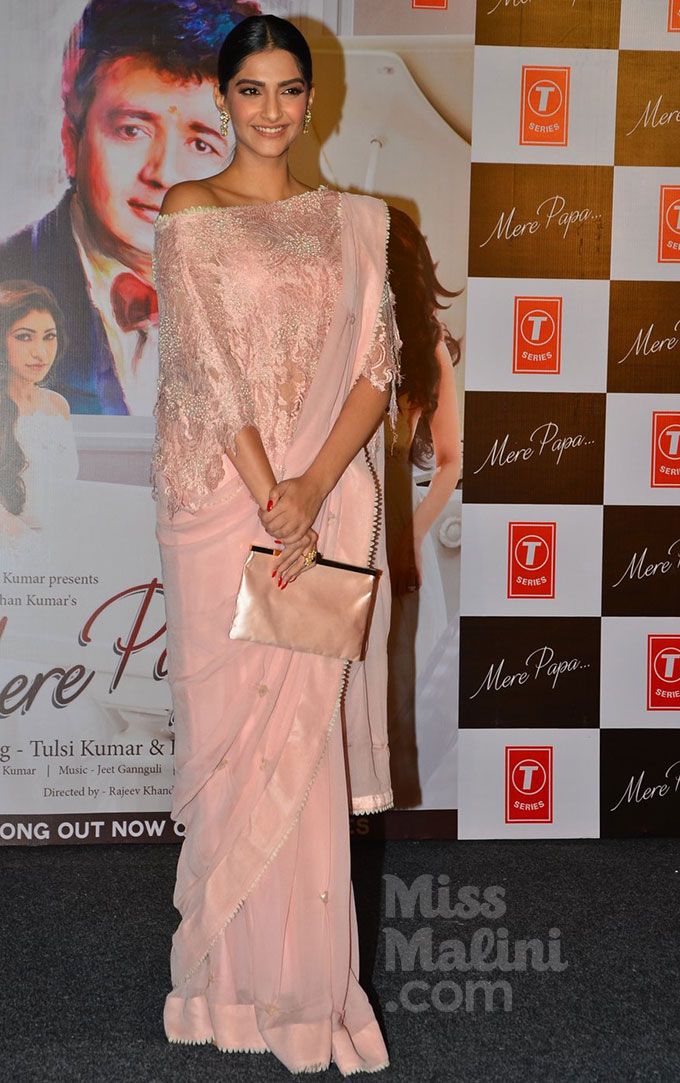 Sonam Kapoor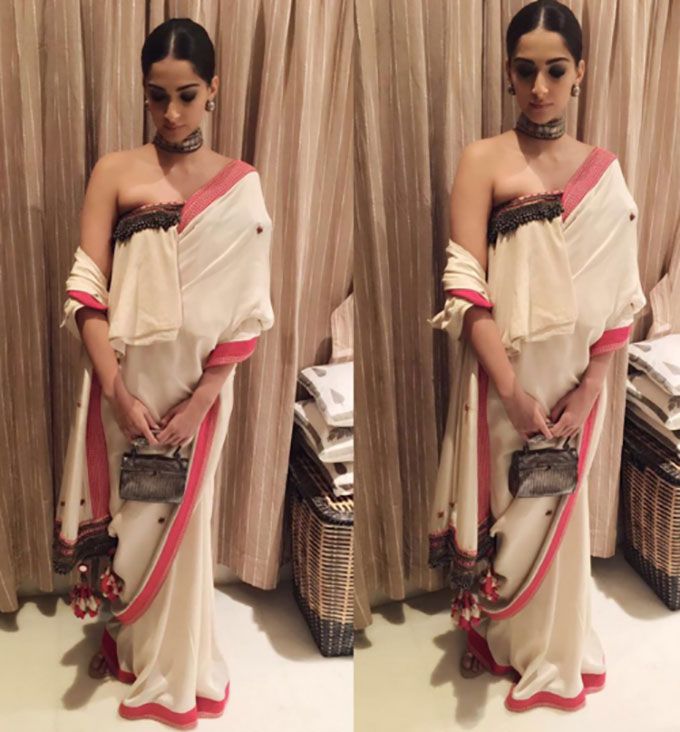 Sonam Kapoor | Source: Instagram @rheakapoor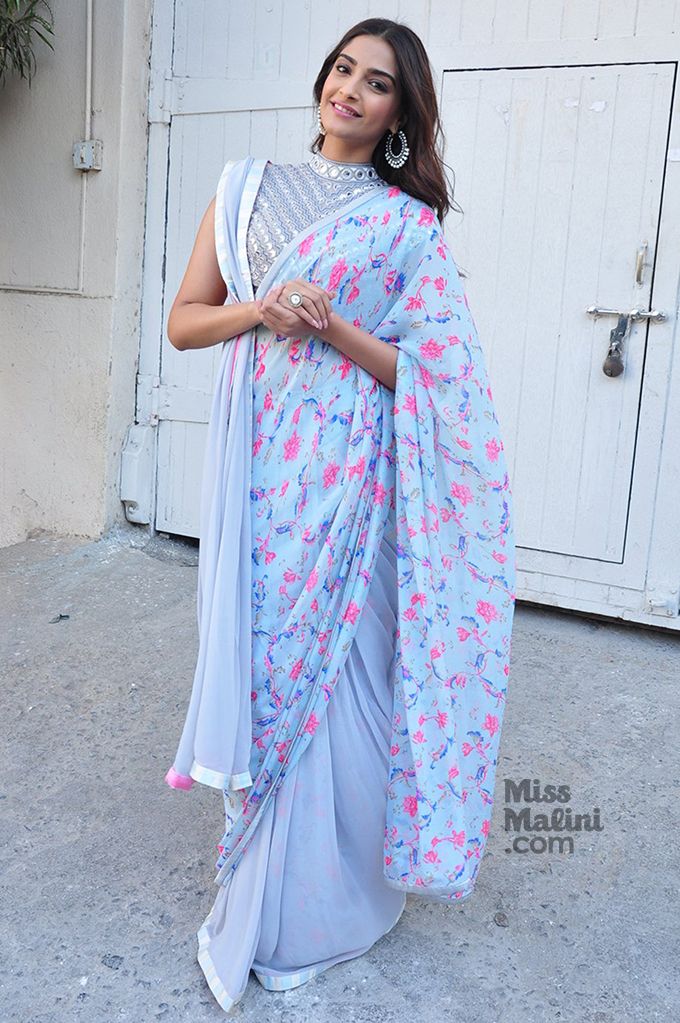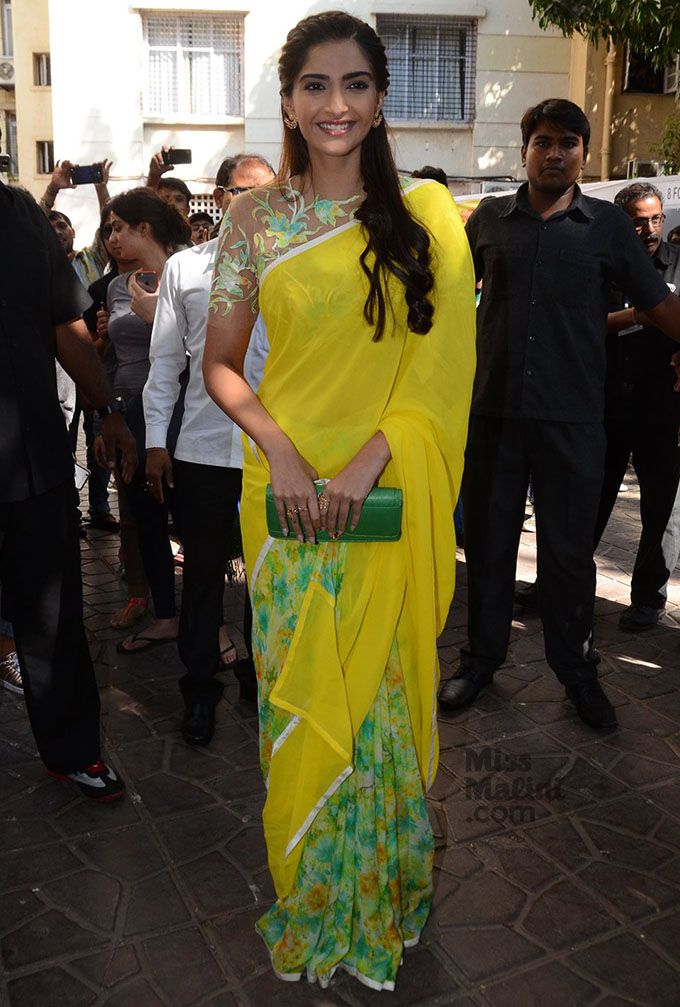 Sonam Kapoor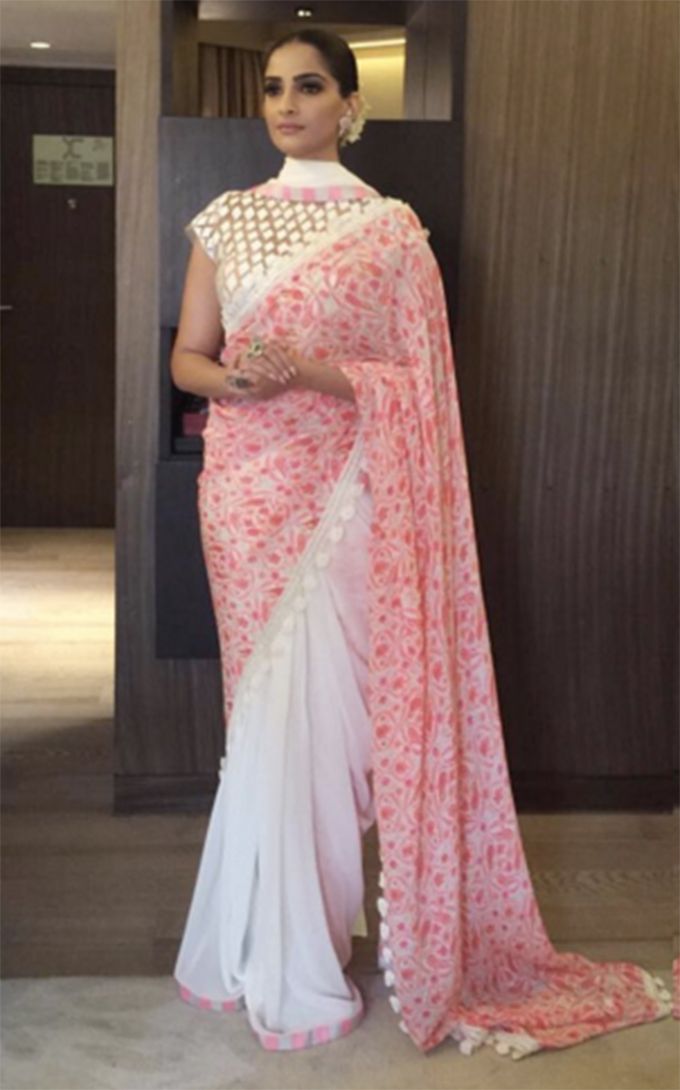 Sonam Kapoor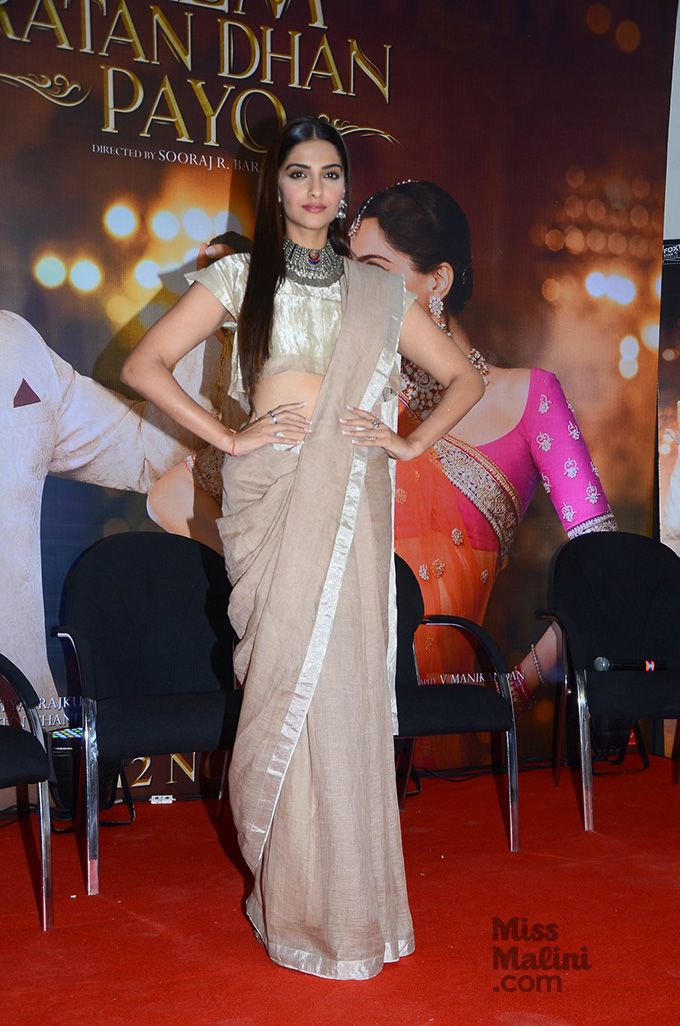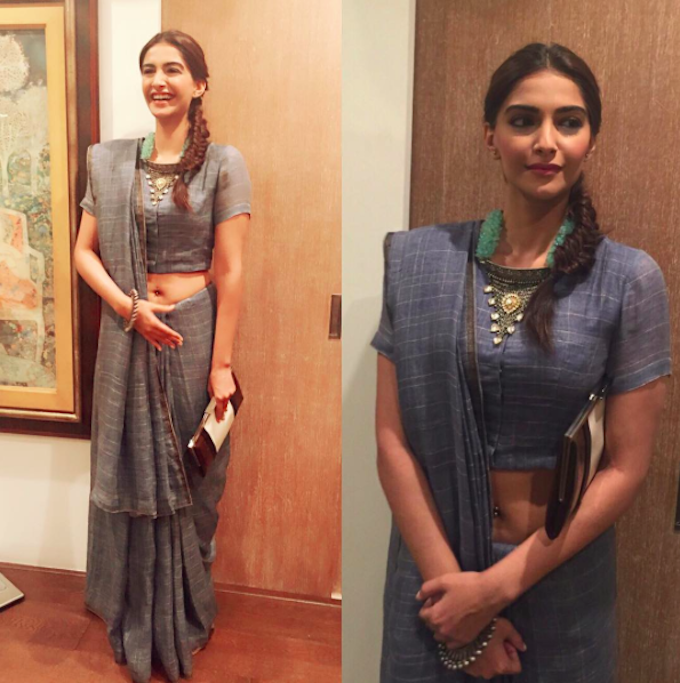 Sonam Kapoor (Source: Instagram/@RheaKapoor)
Sonam Kapoor (Source: Instagram/@RheaKapoor)
Whether its drape, styling or general vibe, Sonam does it reinvents the sari every time and that's why she's reigning Queen of fashion in India.