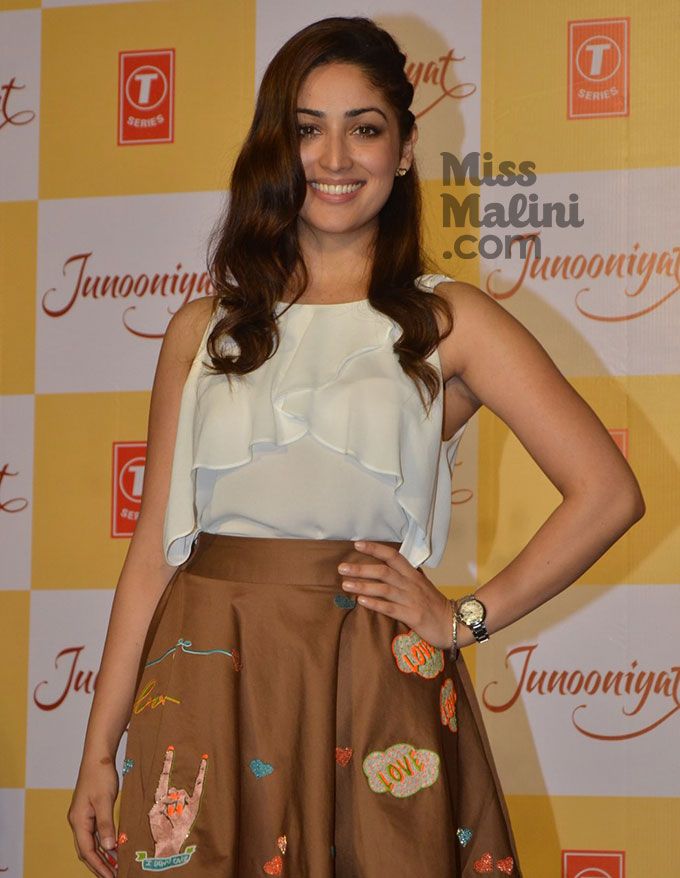 Yami Gautam took us back to the good old days of doodling in our notebooks during that dull AF lecture! How you ask? Just look at the skater skirt featuring those cool doodle print embellishments. How cool is that?! Stylist Nitasha Gaurav paired the skirt by Shahin Mannan with a Zara top and opted for a pair of tie-up heels to complete the look.
With side-swept hair, a nude lip and a dewy sheen on her face, her beauty game was hella' good as well. We don't know about you guys but she's completely giving us major throwback feels! Check out more pictures in the gallery…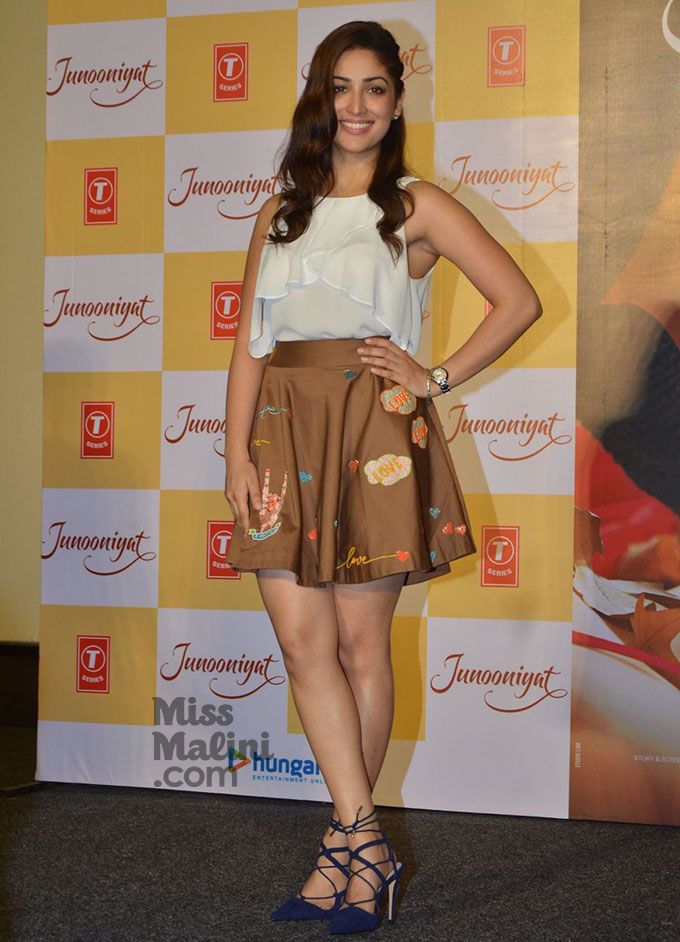 Yami Gautam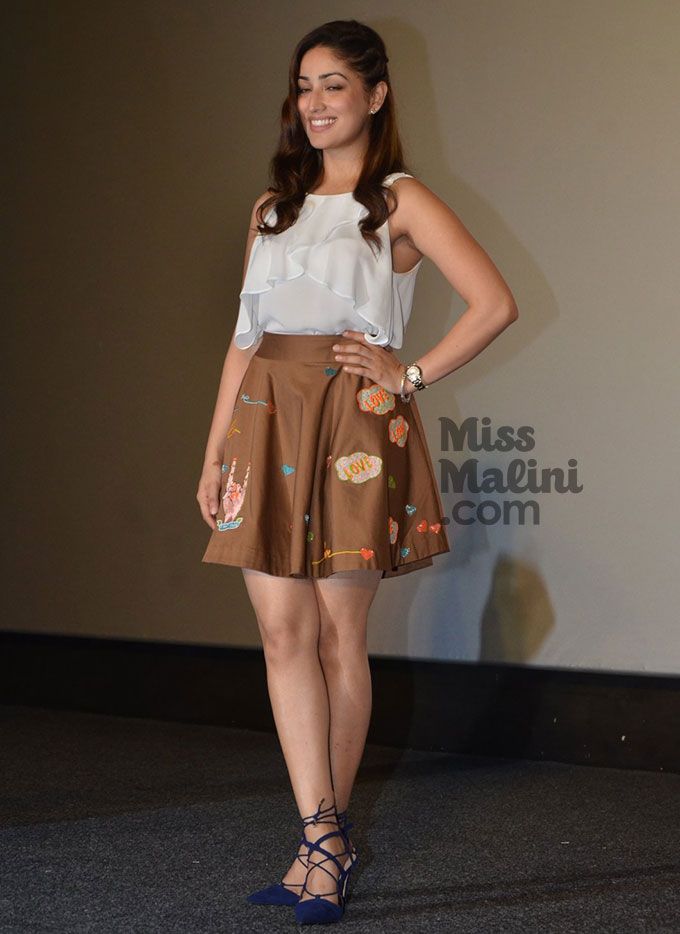 We see a rock sign and some cool calligraphy. Tell us, how many doodles can you spot on her skirt? And also, rock on, Yami!